Summertime, and the Readin' Is Easy…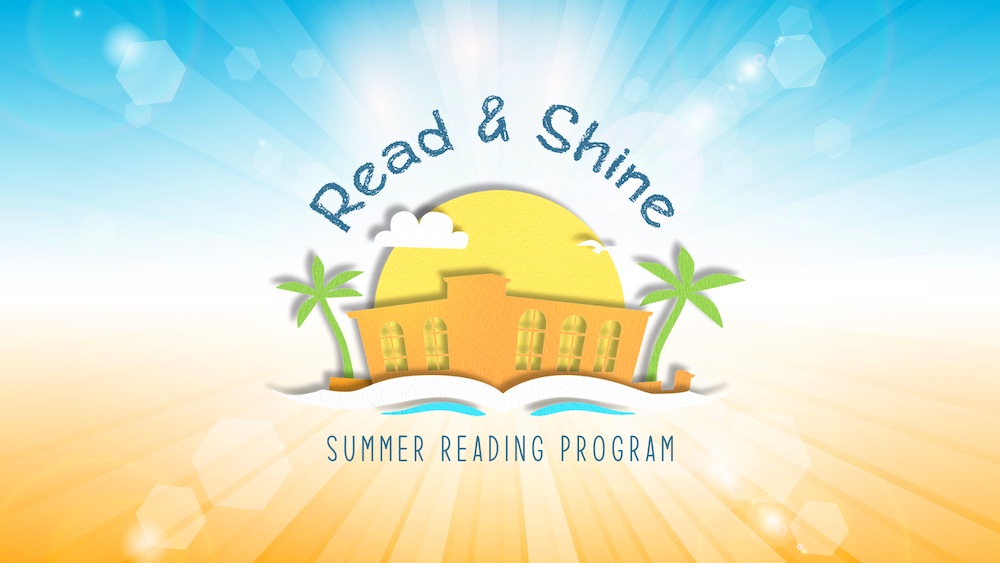 We invite all ages to join us for our Summer Reading Challenge, to get you reading up a storm and enjoying programs that bring our community together. 
For our youngest patrons, we will have early literacy classes all summer. School age kids are encouraged to keep up their reading habits by getting a free book, talking to library staff about what they're reading, and attending special events, all for free! Teens and adults have programs curated just for them, as well as receiving a free journal, bingo card, and an opportunity to make their own reading goal to enter our prize drawing.
Read & Shine
Our Summer Reading theme this year is Read & Shine!
School age kids – Set goals on a reading game board and keep track of what you read. Come back to the Library and share your excitement for the books that made it onto your game board this summer. When you talk with us, you will get to pick out a fancy bead to remember each book. We want to hear all about what you're reading! Once you finish your goal, come back to the library to collect your prize packet.
Annual Kickoff at Alameda Park
Join us by Kids World playground at Alameda Park to kick off your summer reading adventure, Saturday, June 10th from 11 am to 1 pm!
Kids can sign up for summer reading, pick out a free book to keep, and celebrate the start of summer. Take pictures and dance with a real Wild Thing, complete a scavenger hunt around the park, build and create at our maker and craft stations, and enjoy a Kona Ice while supplies last. The Library on the Go Van will be there with all the library books you need to get started on your summer reading goals!
How To Read Now with Elaine Castillo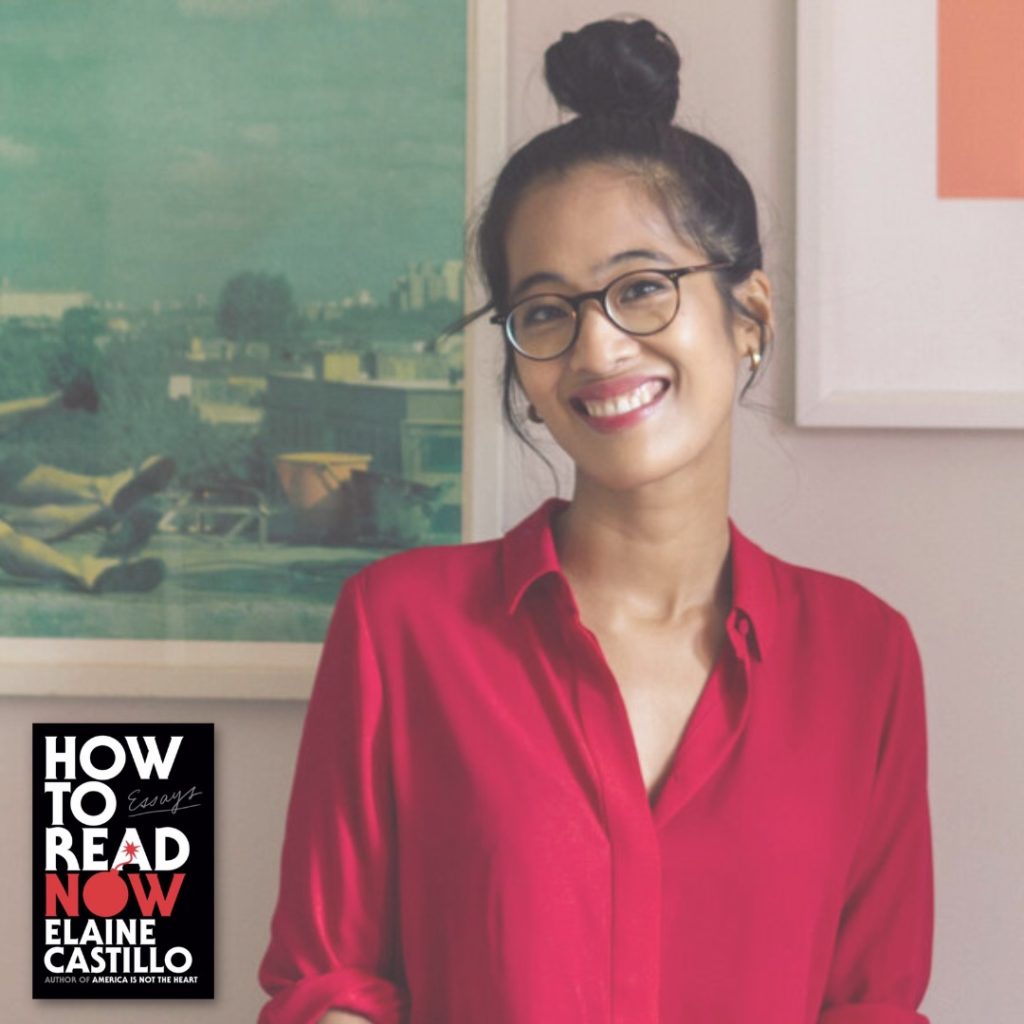 Adults, join us for our big kickoff event, an author talk with Elaine Castillo, whose recent collection of essays, How to Read Now, "explores the politics and ethics of reading, and insists that we are capable of something better: a more engaged relationship not just with our fiction and our art, but with our buried and entangled histories."
Castillo wrote the widely acclaimed debut novel, America is Not the Heart (Viking, 2018), named one of the best books of the year by NPR, Kirkus Reviews, and the New York Public Library. In August 2022, Viking published her first work of nonfiction, How to Read Now, on the politics and ethics of our reading culture.
This discussion with Elaine Castillo will take place in the Faulkner Gallery at Central Library, Friday, June 16th from 6-7:30 pm.
June Events:
Stay & Play – Tuesdays, Drop in anytime 9-10:30 am
Knit 'n' Needle – Thursdays, 2-3:30 pm
Summer Reading Program Kickoff at Alameda Park – Sat, 6/10, 11 am-1pm
Author Talk with Elaine Castillo at Central Library – Fri, 6/16, 6-7:30 pm
Montecito Book Club: Parable of the Sower by Octavia E. Butler –
Tues, 6/27, 12-1 pm
Maker Hour: Sand Art in a Bottle – Fri, 6/30, 10:30-11:30 am
Summer Reading Program runs June 10th – August 31st
See you at the library!
You might also be interested in...