Get Cozy with Kanopy
The days are getting shorter. This time change has cleaned our clocks. Hibernation feels are finally here. The Montecito Library can help you out with those cozy, quiet nights in.
Kanopy is a new on-demand video streaming service available to you for free with your library card. You can stream it like Netflix or Amazon Prime Video using your entertainment device of choice. Our users get ten credits per month and have access to popular movie titles, TV series, and kids' content.
Still Need a Library Card?
Just bring your ID with you to the library (plus proof of address if your license is not current) and you can get one on the spot. This is your golden ticket to check titles out with us either in person or digitally.
Santa Barbara Reads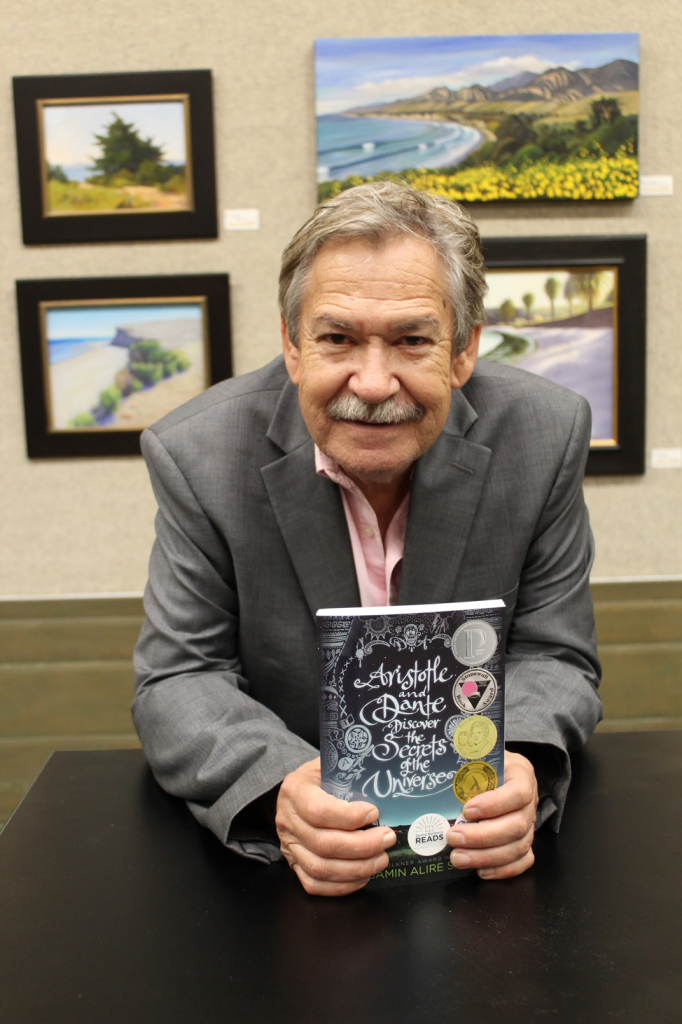 "It's wonderful to see yourself in literature, but it's also important to be generous and to see other people in literature." – Benjamin Alire Sáenz
We're just wrapping up our 2019 Santa Barbara Reads, which culminated in community talks with author Benjamin Alire Sáenz and programs exploring the themes of his book Aristotle and Dante Discover the Secrets to the Universe.
Originally from Mexico, Sáenz has made his way as a published poet, novelist, painter, and college professor at the University of Texas at El Paso in the bilingual MFA program. He shares with students about the pain inherent in the writing process, "If it doesn't hurt, it's not going to matter."
On whether he was nervous pitching this coming-of-age love story between Latino teenagers to publishers, Sáenz wryly said, "Homosexuals are not scary. And neither are Latinos… We're just people."
Ari and Dante is the first YA title chosen for SB Reads. More than 1,000 students received a copy of the book at school, where the novel is being taught in classrooms. Hundreds of high school students were able to hear Benjamin speak at their school.
One student told Benjamin, "I didn't think I liked books, but I like yours."
Fans of his book are looking forward its film adaptation and sequel.
Montecito Library Book Club
Our December selection is Maid: Hard Work, Low Pay, and a Mother's Will to Survive by Stephanie Land. It's a memoir about a single parent who worked as a housekeeper and relied on government assistance to support her daughter.
Land's book details the struggles of the working poor in service to the wealthier classes, depicting how one can feel like "a nameless ghost" in their homes. Interestingly, Land has since hired a housekeeper, which she had sworn she would never do.
If this book interests you, please check it out and join us for our book discussion on December 14 at 11 am. All are welcome!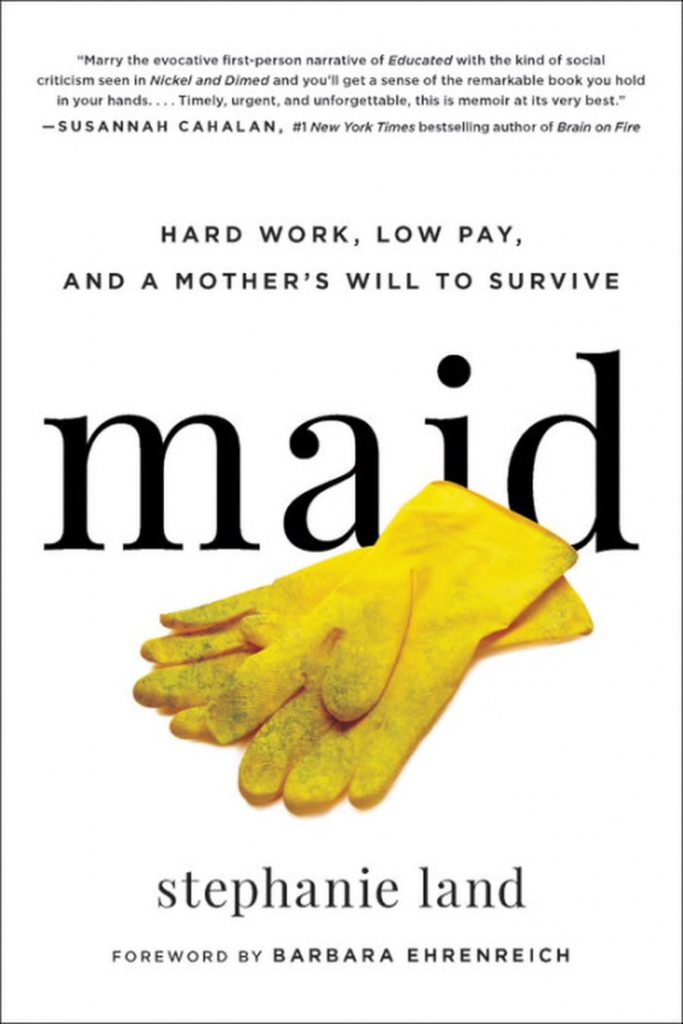 Upcoming Special Events
Friends of the Montecito Library Holiday Party
(at Montecito Community Hall)
Wednesday, December 11, 5-7 pm
Folksongs of the Winter Holidays
with Folksinger and Autoharpist Adam Miller
Thursday, December 12 at 10:30 am

See you at the library!
You might also be interested in...