Edward "Ed" Carty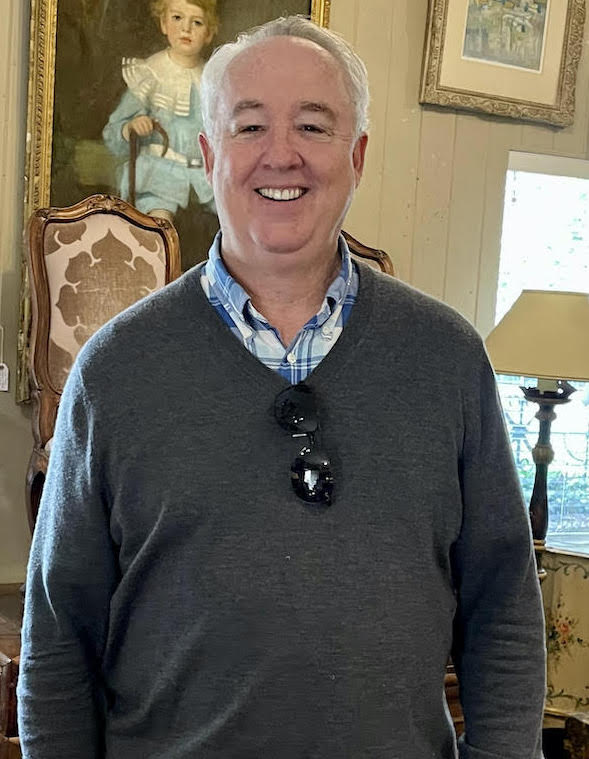 Ed and his twin sister, Anne Carty, co-own and manage Carty & Carty Antiques in Montecito's Upper Village, where their business serves as a resource for historical expertise. With the help of their mother's early savviness, their establishment has become a hub of knowledge within the community.
"We've been in Santa Barbara since 1865, came here from Burlington, Vermont, and then my grandparents came to Montecito and lived here. This was a storage unit for my mother who did antique appraisals, so she was like, the go-to person for appraisals. It's mostly a service more than anything else. People come to us, invite us over to see what they have and if there's anything. Like we went to an estate where there was a big punch bowl and the lady was going to sell it for $150, and I said, 'Well, but this is better than $150. It's Sterling; it's by Clarence Rydell; it's early for a California silversmith,' and so we ended up taking it to sell for her and today it's at the Boston Museum of Art in their American Wing and they paid $50,000 for it."
You might also be interested in...