'Inspire Through Teaching': Chelsea Owens Brings Love of Art to Area's Classrooms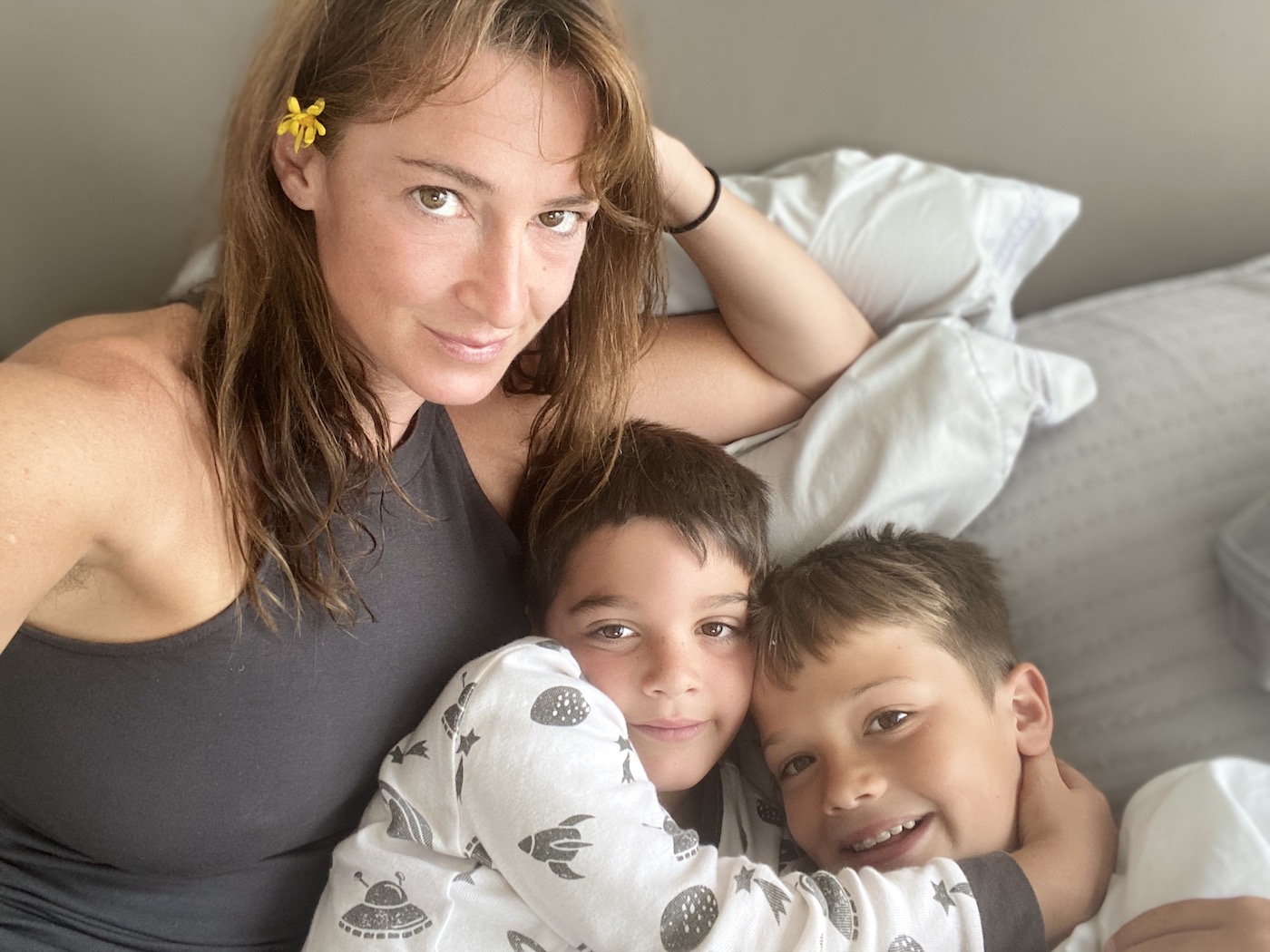 We typically have a lot of May gray this time of year— and Montecito mom Chelsea Owens spends plenty of time thinking in gray, Payne's Gray to be exact. As a skilled color chemist, Chelsea traces her earliest palette to the Mediterranean and Payne's Gray's ability to fuse with all colors.
So, it should come as no surprise that she chose to name her first born son Gray!
As an artist and mother, Chelsea is using her incredible talents to help bring art to children and adults, finding ways to bring more color to our community walls.
"My mission is to bring collaboration to both children and adults through art: creative interaction and experiential," Chelsea said.
Chelsea moved to Montecito 11 years ago from northern Italy, but her love of art began as a child.
"My earliest memories are collaborative drawings with my father Tim Owens (a Santa Barbara local since the 1960s). I also incorporate sound into my work having been around him as a jazz producer for National Public Radio."
Her creative vision was instantaneous: "When I was in third grade, I helped organize a group mural painting project with classmates to promote 'Earth Awareness.' I hope to instill this in all children, so that they can create a vibrant connection with their community."
Chelsea moved to Santa Barbara in 2010 to raise her two sons, Gray (10) and Taj (7), while bringing love and passion for art to her children's preschool, Bright Start. She taught children to radically explore through all mediums (Reggio Emilia-based methods) and facilitated a mural project depicting a double panorama landscape scene of Santa Barbara and all its beauty.
Over the past decade, Chelsea has been involved in the community: she has donated numerous paintings to the Montecito Union School fundraiser and other local academia and hosted a private art retreat to Planned Parenthood's Birds & Bees Gala to a group of adults for a weekend of fine art training and creative exploration. Her artwork has been featured at Sullivan & Goss Gallery and several 1st Thursday Art Events in Santa Barbara. One can view her most recent article written in the Santa Barbara Sentinel's "Creative Characters" section in the August/September 2020 edition.
Her path to Montecito is as colorful as a painter's palette: After attending the Corcoran School of Art for figure drawing and, later, University of Massachusetts at Amherst, she moved abroad to France to focus on painting.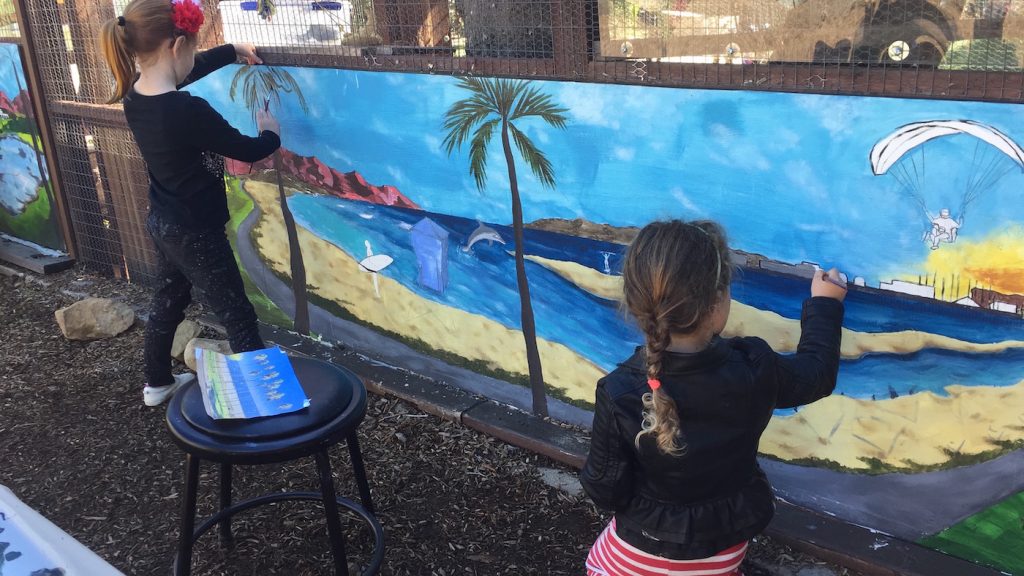 "I fell in love with France; living in the land of all the master painters from the Renaissance to Abstract Expressionism. I went to Monet's home and studios, gazed out of Van Gogh's room to the fields in which he studied, and breathed Picasso. It was incredible and gave me such a sense of appreciation that subsequently helped me decide my focal path."
After time abroad, Chelsea moved to California and immersed herself in the Bohemian art scene of San Francisco and dove into film production and digital design.
Through her extensive travels and exploring many creative mediums, she desires to encourage everyone of all ages to spread their creative wings and take risks, while relishing in the process of finding their inner landscape and voice.
"What I am most proud of in my artwork is to cut loose and not just strive for a masterpiece but instead savor the creative process," Chelsea said. "My mission is to inspire this through teaching. I aspire people to think and create outside the limitations imposed on us by society."
To that end, Chelsea offers personal classes for both kids and adults who are ready to explore their creative side.
"Whether it is at a park or in your home, I encourage people to be bold and not limit oneself. I provide a university-level foundation influenced by the masters but aspire their purpose and inner-landscape to reveal itself. Explore your psychological narrative through any medium, incorporate sound, and let the creativity flow."
Both of her boys are budding artists as well, which makes her proud.
"It's amazing to watch their minds and souls experience the true nature and freedom of art. My goal of teaching is to help kids creatively express themselves, develop techniques and discipline, and respect the art studio etiquette."
In addition to teaching and offering private classes, Chelsea is thrilled to establish the "805Muralists" group with the intention to paint murals in both public and private local venues.
"There is a great need to connect the entire 805 community throughout these difficult times. Santa Barbara and Montecito have so many walls that could be magnificent! My vision is to inspire the community to join in, pick up a paintbrush, and help create spaces that spark joy, conversation, and community," Chelsea said.
She is hopeful that together we can build a creative infrastructure and merge all generations experientially through color and respect to our local history, present time, and future.
So, what does a perfect day look like in Montecito for Chelsea?
"[It] would be to hike with my kids to the hot springs, take in the natural healing powers of the land and sulphuric waters, Chumash history, sing songs, and then collaboratively create with others who yearn to relish in the true nature of this land; whether representational or non."
Chelsea's artwork and portfolio can be viewed at www.chelseaowens.com, Etsy, Singulart, and Saatchi.
You might also be interested in...