'Investment in Our Future': The Key Class Provides Life Skills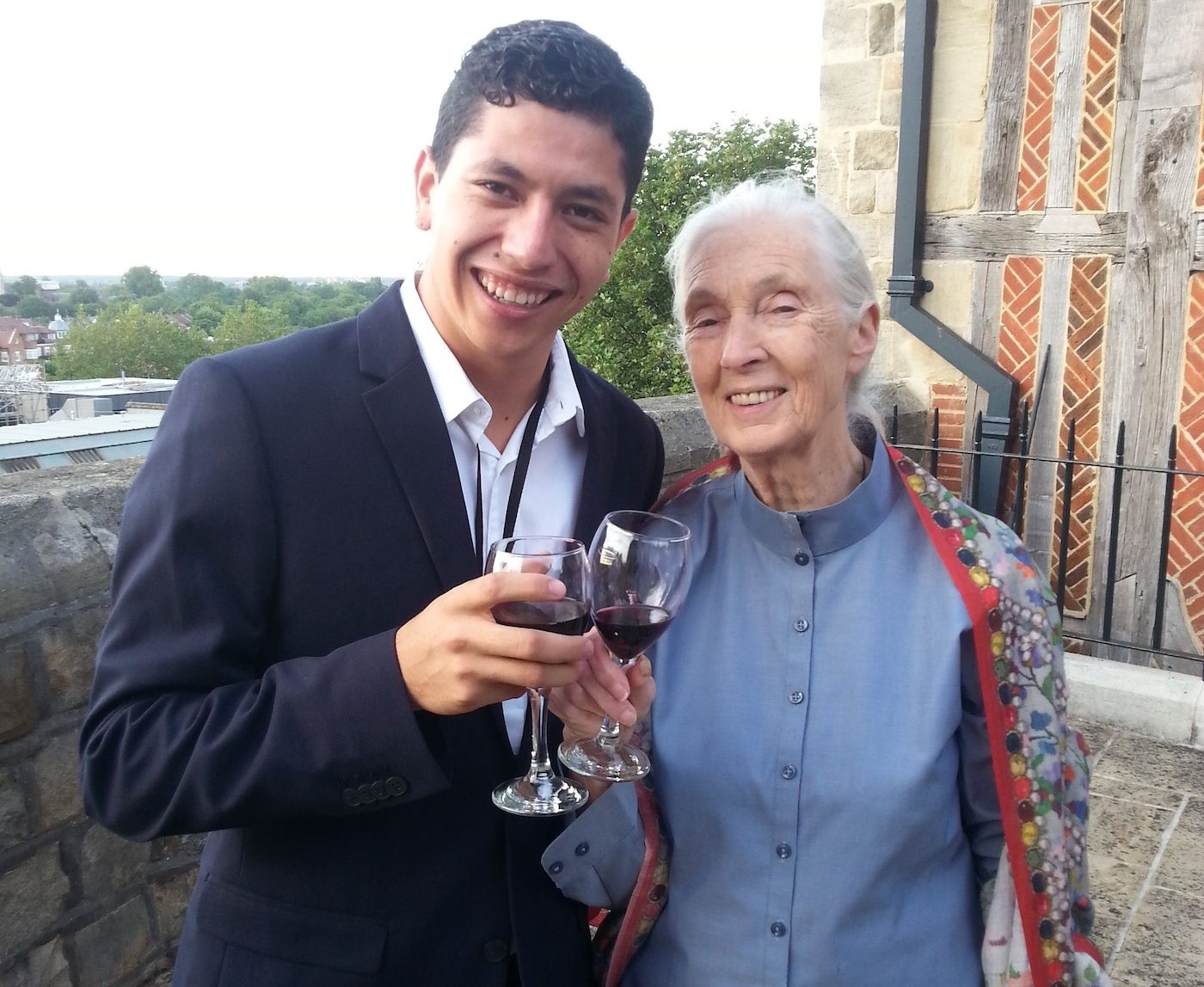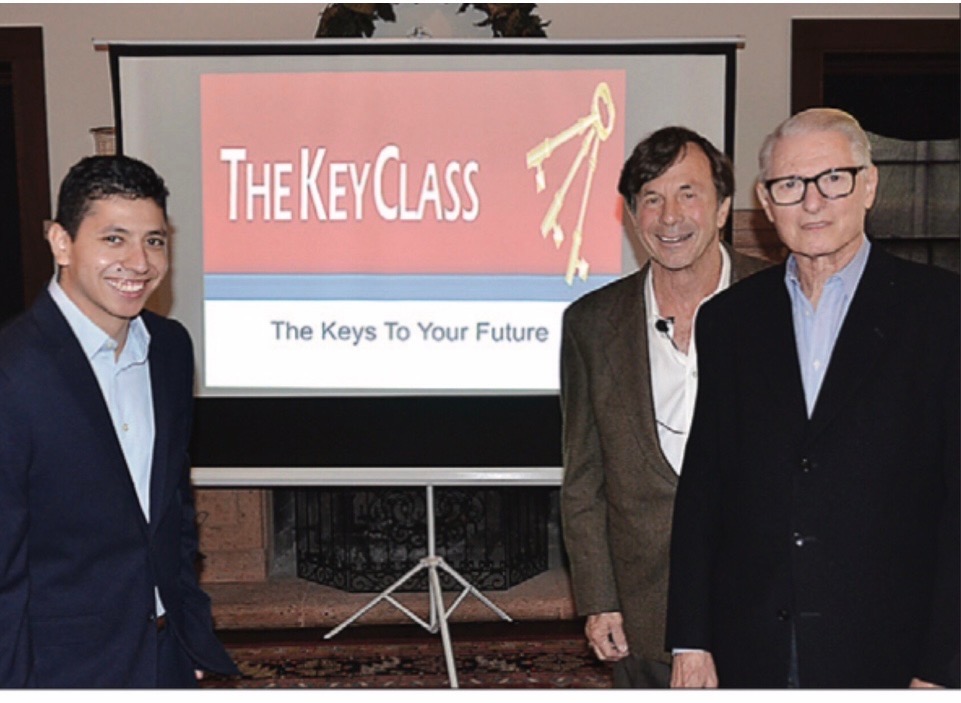 John Daly can remember when the rest of his life began.
He was sitting inside a Soup Plantation, his treat for a 15-year-old he had befriended as a Court Appointed Special Advocate (CASA).
It was the teen's birthday and Daly wanted to treat him to a meal, something that not every foster child experienced while living in group homes.
Daly watched as the teen poured a cup of chili into a bowl and set out to eat it.
No napkin in his lap, no spoon between his thumb and index finger.
The teen began to use his hand to feed himself.
Initially, Daly thought he was being pranked. But he quickly realized that this young man simply didn't know any better.
So, he had him pour another bowl of chili, complete with silverware and napkins.
Within 30 minutes, the boy had a new set of skills — and sense of pride.
They walked out of that restaurant, the boy's arm wrapped around Daly's shoulders.
"Thank you, no one had ever taken the time to do something like that for me," the boy said.
Recently retired from a successful career in the events business, his wife knew Daly wasn't long for retired life; it simply didn't suit him.
As usual, she was right.
"I told her, 'This is what I want to do with the rest of my life, I want to help these kids with basic skills,'" Daly said.
The Key Class was borne that day, a nonprofit program that has touched more than 8,000 teenagers to date, focusing on providing basic life skills for children from elementary school through high school.
It took Daly about six months to write his curriculum and he bankrolled the project for the first few years.
The courses range from basic skills such as shaking hands, making eye-to-eye contact and using social media properly, to the importance of positive identity and preparing for college interviews.
"Definitely a passion project, I believe that Key Class can change lives, or at least the direction of them," Daly said.
And the impact of the program wasn't just felt by those stemming from less-than-fortunate situations, as Daly's curriculum came in handy for Jesus Terrazas, a then junior at Santa Barbara High. Terrazas was set to visit New York City's Tribeca Building with a school organization, but he had very little knowledge on proper etiquette and behavior at such a venue.
But he worked with Daly, ultimately overcoming a bit of social anxiety about the trip, eventually feeling comfortable on that Tribeca trek.
That memory lasted well beyond high school, as Terrazas was invited to Windsor Castle in England to join Jane Goodall for a meal.
"Americans don't have the greatest reputation when it comes to our manners in situations like this," Terrazas explained.
Before the big trip, he sat down with Daly to learn more about what to expect and how to act. It was successful, as Terrazas was complimented by the hosts for his very non-American ways.
Tribeca and Windsor Castle were big moments in the life of a now 23-year-old, but they could have been disasters without the proper help.
"It would have been an absolute mess, but John made sure I was ready," Terrazas said. "My outlook on how you should treat a wait staff, or the proper way to do things, has completely changed. When I see rude people, I immediately know I don't want to work with them, because those actions can easily be turned on me. These are important life skills."
And sometimes it takes getting personal to get through to a teenager that doesn't realize they need help.
Daly doesn't mind self-reflecting, and it paid huge dividends with one of his earliest students, a "gangbanger" that readily rejected The Key Class curriculum.
So, Daly told him that he didn't have to attend, something the student originally agreed upon.
But then they met each other again at juvenile hall, where the young man didn't have a choice but to listen to Daly. Yet, Daly didn't use his new position of power to his advantage, instead telling a group of inmates about his upbringing and how he had struggled.
It changed the young man's perspective.
"I thought you were just another rich, white guy telling me how I should live my life," the young man would tell Daly.
They turned a corner, with the young man becoming an advocate for The Key Class, managing to graduate high school.
A couple of years went by, and Daly wondered what had happened to the young man. His phone rang one day, and he was met by a remotely familiar voice.
"I bet you don't know who this is," the voice said.
"No, who is this?" Daly asked.
It was the young man.
"I want to thank you for saving my life," he told Daly.
The young man was headed to the Navy, where he was set to train as a Seal.
"I leave in two weeks, and I had to get in touch with you and thank you for what you did for me. Not only about the manners and stuff, but so much more."
Tears were running down Daly's cheeks.
"I'm driving and thinking I really have done it now; I've helped somebody. That's what I think life is all about," Daly said.
As a product of the Santa Barbara Unified School District, Terrazas believes that The Key Class should be required for any incoming freshman, plus an additional course for seniors that are about to head out into "the real world."
"It gets you headed in the right direction, it takes obstacles out of the way and makes them strengths," Terrazas said.
The Key Class is funded 100% by donations, with Daly setting aside a modest amount of money to help make sure that students who need help are never turned away.
But the need continues to grow, and Daly's vision is one that Terrazas believes is worth investing in — by everyone.
"When you look at donations to some other nonprofits, they are normally one-time aid, like donating food, and we should continue to do those things," Terrazas said.
"But investing in The Key Class is making an investment in our future. Something that will continue to pay dividends. It's about paying it forward." •MJ
411
Website (including donation instructions): thekeyclass.com
Phone: 805-452-2747
Email: johnkeyclass@gmail.com
You might also be interested in...