Sustainability Symposium Goes to Ground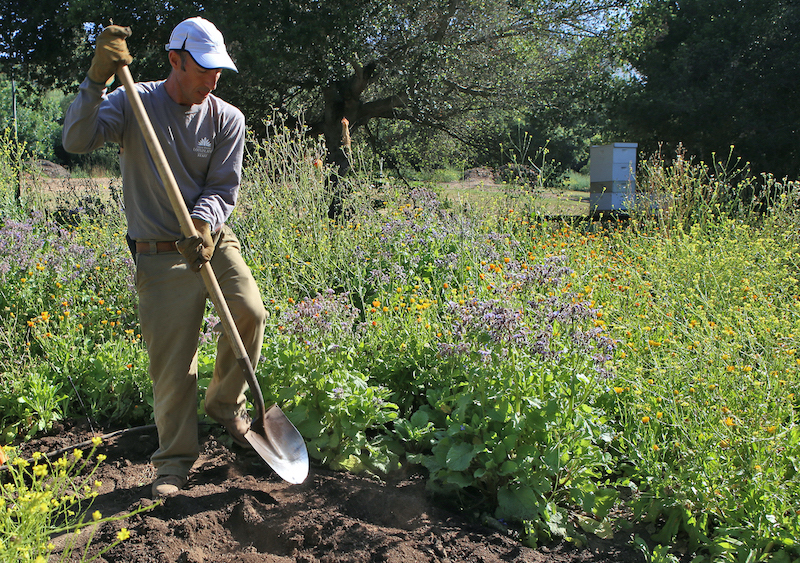 Life-giving energy enters our biosphere as solar light; just incidentally fading our favorite curtains, keeping sunblock magnates in lobster bisque, and fomenting Earth's diverse panoply of life—from Argoacterium to Tax Attorney. Our warm, wet little planet does its part to receive this bath of solar nourishment, endlessly turning on its axis like a rotisserie chicken. Energy's first stop once it gets here is the plant kingdom. And this is where well-intentioned humans have thrown a spanner into the works. 
On Saturday, April 15, from 1 – 4 pm, co-creators Eric Nagelmann and host Xavier Maignan are offering an afternoon "Sustainability Symposium" where attendees will get the dirt on sustainable horticulturefrom a blue-chip roster of chatty experts. The event will be held in Santa Paula's historic Sunkist Lemon packing plant and is co-sponsored by Ganna Walska Lotusland and Mr. Maignan's Collector Car vault.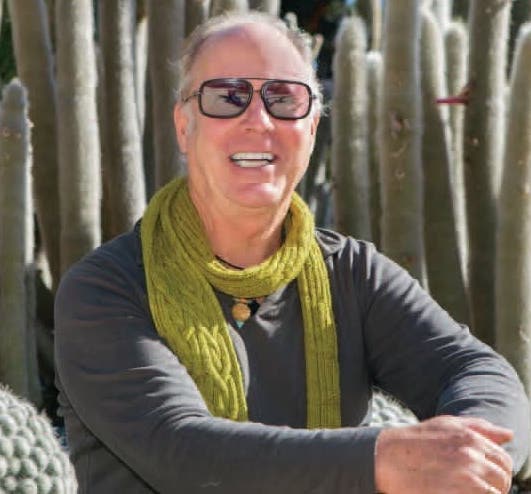 "We're celebrating our 30th Anniversary this year," expresses Rebecca Anderson, Lotusland's Executive Director. "One of our hallmark programs is our sustainable horticulture program, which began more than 25 years ago in response to traditional chemical fertilizer methods not working in the garden any longer. Our Sustainability Manager, Corey Welles, has been running this program from the start. We're incredibly fortunate to have him."
Sustainability is a loaded term these days. The UN World Commission on Environment and Development defines it as "…meeting the needs of the present without compromising the ability of future generations to meet their own needs." "Future generations" is itself a timeworn, low-impact phrase. The idea is to optimize today without wrecking tomorrow. It's about engaging NextGen's stewards.
"Young people in college and high school — it's a pivotal age," says Nagelmann, globe-hopping landscape architect extraordinaire. "All the doom and gloom around climate change; it's all they hear!" The news cycles having given themselves over to a constant drumbeat of bad climate news, Nagelmann had another idea.
"I'd been in Baja doing work for the Reiter Affiliated Companies, parent of Driscoll's Berries. I've been working down there for years but was privileged this time to have a tour of their laboratories. They're doing a lot of experimentation with sustainable organics — growing beneficial fungi, beneficial bacteria, working with worm castings, and all sorts of really wonderful, very proactive research in the organic industry." Not for the first time, Nagelmann's imagination blossomed. "My idea was to create this Sustainability Symposium. It's truly for everybody, but it's also designed to inspire young people. As the idea began developing, I contacted Rebecca and let her know what I was doing. Of course, she took the ball and really got it rolling."
Stacy Pulice will be moderator of the Symposium, and is herself at the confluence of sustainable horticulture, tactile education — and the stirring effect of both on young people. With husband Ron Pulice, she has turned their Ellwood Canyon Ranch property into an ongoing sustainability experiment. Nitrogen-fixing cover crops, carbon sequestration, root systems that naturally till the biome; she is on the case. A psychologist by training, Pulice's dissertation was in Education and Student Well-Being. So where do roots and dirt fit in? "I did a huge research interview with teachers in Santa Barbara, and in the process, I got to know the AP Environmental Science teacher at Santa Barbara High School. His name is Jose Caballero."
Caballero, a legend at SBHS and beyond, teaches a perennially wait-listed AP Environmental Science class, and a crack-of-dawn Small-Scale Food Production class. When several years ago the district deemed it necessary to tear down Caballero's tumbledown outdoor classroom, Stacy and Ron Pulice funded, and fundraised, a new complex there on the high school's south campus, enlisting friends to help, including storied Santa Barbara architect Brett Ettinger, and a renowned landscape architect named Eric Nagelmann.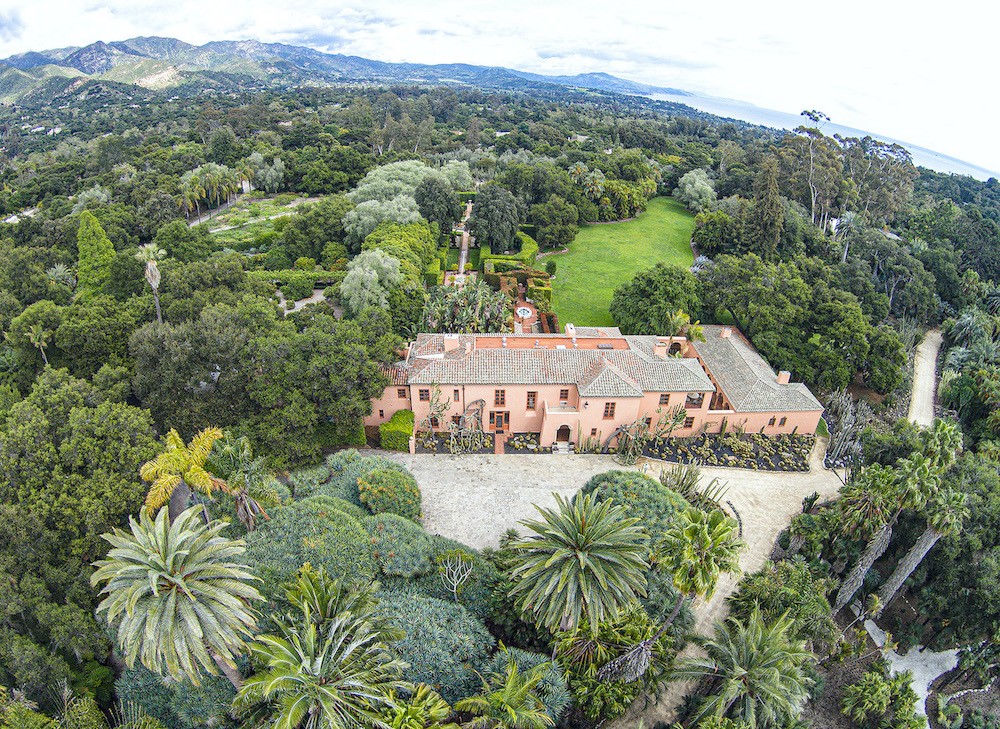 "Eric has been a dear friend for decades," Pulice says. "I think experiential, nature-based learning is healing for a lot of kids. Eric agrees." A premier landscape artist with an international reputation, Nagelmann avails himself of opportunities to educate, and exalt, the public through the lens of his particular passion. This symposium is only the latest example.
"Eric has been a pro bono landscape designer at Lotusland for many, many years," Lotusland's Anderson says. "His signature garden here was the Dunlap Cactus Garden — one of the collections that came after Madame Walska's time. Eric did that design and installation with our team and moved a whole collection from Southern California. He really did an incredible service to Lotusland." Ganna Walska's eccentric floral swan song is a renowned horticultural beacon in its own right, but longstanding county restrictions have made it logistically challenging for the garden to host onsite events and symposia. "We can't have very many people onsite here," Anderson plainly summarizes. "We continue to have a strange reputation in the area, that of being elite or exclusive. Nothing could be further from the truth. Our hands are tied. We want to be doing more to share our knowledge, our landscape, and our inspiration. Symposia like this allow us to go out into the community."
The Sustainability Symposium on the afternoon of April 15 will feature keynote speakers Elisa Read, landscape designer, horticulture and fire ecology specialist; and Garland Reiter, Executive Chairman of 155-year-old Reiter Affiliated Companies (who we can thank for Driscoll's Berries, and innovations in sustainability). Panelists at the Symposium will include Botanical Specialist Vishaal Khanna, Agricultural Sustainability Consultant Thetis Sammons, and Kel Mitchell, Project Manager for Renewable Resources Group.
Nagelmann and Pulice share a compassion for bewildered youth desperately seeking traction, and a way forward. Nagelmann is currently spearheading a project in his adoptive hometown of Taos, New Mexico. "When I was a kid, I was outed, and it wasn't a pleasant experience," he says. "I was able to tap into counseling resources at the Pacific Pride Center in Santa Barbara. So I've started to work on a new project here in Taos, creating a similar support system. There is nothing like that here and I know there's a need for it."
Pulice likewise sees a generation awkwardly navigating the usual fog of expectations, societal demands, and ill-fitting templates. Her advice? Strip away the noise and go to ground. "This symposium, and a compelling message around sustainability itself, can only help give us a generation of young people who will push us forward into a healthier environment, and a healthier Planet."
Sustainability Symposium: Solutions for a Cleaner, Greener Planet
Time: Saturday, April 15, 2023, from 1 – 4 pm [RSVP by April 1]
Location: Historic Lemon Packing Plant in Santa Paula
Tickets: $10 available at www.lotusland.org/event/sustainability-symposium
You might also be interested in...