'There's More': Cate School Community Calls for Change in Leadership After Radioactive Faculty Sex Abuse Report Released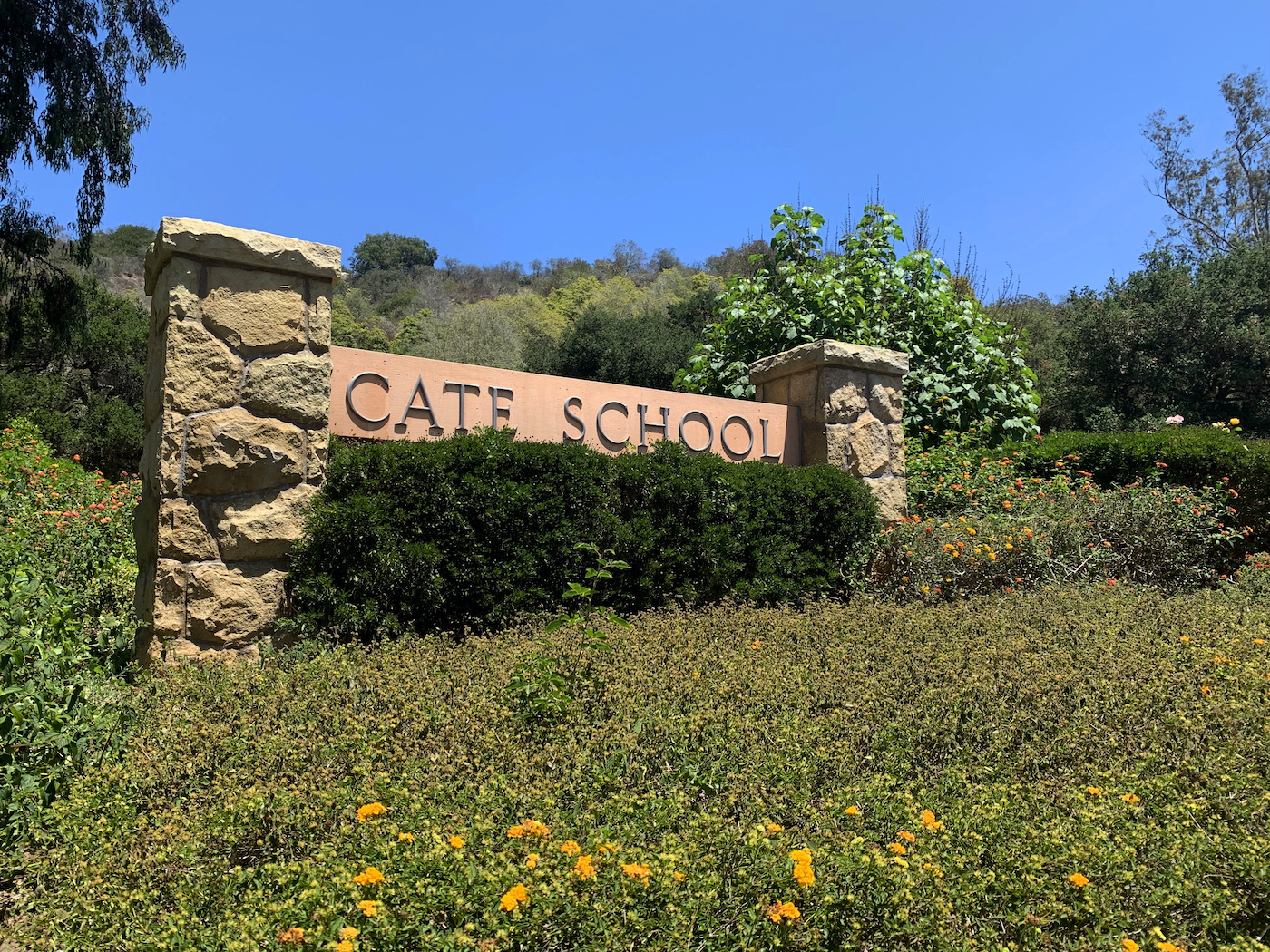 In the shadows of a 35-page investigative report executed by the Oppenheimer Investigations Group LLP and released on December 15 that delves into decades-long alleged sexual abuse and misconduct at Cate School, the prestigious private boarding school is facing a growing undercurrent of disgust over the quality of the report from both victims and alumni.
The Montecito Journal has been made privy to a handful of scathing email communications sent to the Board of Trustees (BOT), while social media has been abuzz with critical questions that both the report and the subsequent announcement from the BOT did not address after the 14-month investigation.
While seven former faculty members have been permanently banned from campus for sexual misconduct as a product of the investigation — Andy Campbell, Da'Jon James, Robert Kusel, Martin Lowenstein, Scott McLeod, Kirk Phelps, and the accused, all of whom were already off-campus — the bulk of the outcry over the past five days is directed at current Head of School Ben Williams and the BOT doubling down on their support of Williams despite his intimate knowledge of the James and the accused cases.
Williams, who has been with the school for nearly 25 years, allowed the accused to live on campus with his wife, a school administrator, for nine years after a 2012 investigation showed that he had a sexual relationship with a student. The accused was allowed to resign instead of being fired and was on campus until as recently as the Spring of 2021.
It also took the school nine months to terminate James after students made multiple complaints of sexual misconduct, the first coming within 60 days of his hire in Summer 2019. James has subsequently been arrested in Colorado under similar circumstances with a private school in Boulder. Thus by not acting more decisively the Cate School may have allowed for additional sex crimes by James at another unwitting institution.
Yet, the BOT's President Lisa Browne Stanson and Chair Wyatt Gruber wrote to the Montecito Journal that it had "complete trust in Ben Williams" — something that disturbed victims from the report.
"I am one of the victims in this report. It doesn't matter which one. I have been waiting months (years?) for the results of the investigation and this is a gut punch to all of us. But what is more painful than this joke of a report is the years long pattern of leadership failure. Ben Williams failed me. He failed all of us. He must resign," said an anonymous poster on the @MeTooCate Instagram account, a channel with more than 50 critical posts since the report was released.
"The board's support of Mr. Williams is not just wrong and misguided, it's painful. On behalf of all victims, I'm asking the Board to please take our side. I beg you. Burn that letter and start over. Next time around, please 'commend' us. We 'care profoundly for the well-being of students.' Put your 'complete trust' in us. We were part of Cate, too. We matter."
For Eric MacLeish, an attorney who represents multiple Cate victims and a veteran of investigations into sexual misconduct at private schools across the country, the Cate case stands out for many reasons, from timing to leadership.
"I think there's a number of things that occurred very recently, you don't often see that in these reports. Most of the other cases go back decades, not this one. That's left a lot of unanswered questions about school leadership and what they did and didn't do," said MacLeish. "I can tell you, there's at least one other faculty member who was not included in that report. Someone who is known on campus that recently abused a student. The school is aware, so we shouldn't look at this as being something that's complete.
"There's more. Now it's just whether the school and board are going to keep the investigation open."
But mum is the word from Cate in the aftermath, who refused to answer the 27 questions from the Montecito Journal or any additional public statements to address the distress coming from the Cate community.
The Journal is printing all its questions as part of this report, as both the school and BOT were given two chances to answer, with the inquiries sent to the entire board, as well as to key administrators, including Williams.
According to Wendy Ward Hoffer, a vocal alum and victim of Kirk Phelps' alleged sexual abuse in the late 1980s, the ire that Williams is facing could have been avoided if the school had acted earlier.
"Had the school taken seriously the issue of student sexual abuse when the the accused case was explicitly raised and investigated (2012), or when Kristen Kittscher pushed for an investigation (2017), or even when I came forward (2019), culture-changing measures could have been in place to prevent more recent abuses, both those known and unknown to us," Hoffer wrote to the BOT in a letter obtained by the Montecito Journal.
"Further, the 14-month timeline for completing this project, once launched, was excruciating for survivors awaiting justice — and then heartbreaking to see none."
'I Will Not Recommend the School'
Editor's note: The Montecito Journal broke the story about the investigative report on December 15 and provided an exhaustive account of each of the seven named perpetrators. Please visit the following link to read more: https://bit.ly/3mpUsA0
The accused had two stints as a faculty member at Cate, the first from 1989-1993 and then again from 2001-2012. At the time of the release of the Oppenheimer report, he was listed as an administrator at the Knox School of Santa Barbara. He has since been removed from the school's website, with multiple messages (on December 16 and 20) inquiring about the circumstances of his involvement with the school not returned by press time.
According to the Oppenheimer report, seven Cate alumni shared information about inappropriate behavior from his first tenure at the school, including allegations of sexual activity with two students.
One student, 17 at the time, said that she had a physical relationship with him, wherein a fellow faculty member, Andy Campbell (also named in the report), confirmed that he was aware of his involvement with the student.
Throughout the student's senior year, she says that he showed particular attention to her, coming to her dorm to kiss her, taking her out to dinner, and sharing a tent with her while camping.
The accused admitted to investigators that on "one occasion he and [the student] were intimate in his apartment; this encounter included kissing and putting his hand under her shirt."
According to the student, he told her not to tell anyone.
"I can't say it's not true," he told investigators.
On December 20, 2021, the accused sent a Letter to the Editor to the Montecito Journal to explain his "absolutely undefendable actions from 30 years ago." The Journal is not printing the letter out of respect to the victims, as well as any potential further investigation.
"I do not seek forgiveness — the outrage and heartbreak about my behavior is entirely justified," he wrote.
Current Head of School Ben Williams was made aware of the his sexual relationship with a student at an alumnus gathering in 2012, with the school retaining an investigations firm, which ultimately sustained the student's allegation. According to the report, "Williams felt that 'he crossed a line and had to go.' However, he was permitted to resign and continued to reside on campus because his wife was still employed by the school."
There was no written report; it was all relayed verbally.
It wasn't just Williams that became aware of this in 2012, but BOT member Monique Parsons also received a note from Laura Mcleod, a 1992 Cate graduate. In the note, exclusively obtained by the Montecito Journal, Mcleod identifies one of his alleged victims, telling Parsons that "the scandal is out of the bag" and that "I find it untenable as a fundraiser and advocate for the school if the message it sends to the community is anything less than a zero-tolerance policy around sexual harassment."
Parsons acknowledged receipt, promising to follow up. The school did later adopt a zero-tolerance policy, but he still lived on campus for the next nine years – a mixed message at best, which wouldn't really fulfill the parameters of "zero tolerance."
Once impressed by Williams' willingness to investigate in 2012, Mcleod's perspective is a much different one in 2021.
"What I have learned from this contemporary investigation coupled with my experience of sending a letter in 2012 expressing my concern over a lack of policy around sexual misconduct is that Cate is and will continue to be something I never knew it was when I was a student there. It is not progressive at all," Mcleod said.
"I will just understand very clearly that Cate is not a safe place for my daughter, and I will not recommend the school to friends based on the priorities that I have seen."
'It's Offensive'
Hired by Ben Williams' administration, Da'Jon James was at the school a short time, acting as the director of vocal music from Summer 2019 until February 2020, with the first accusation of misconduct coming in September 2019.
"Students were actively involved in the interviewing process for a new music teacher. They were specifically told that hiring a person of color was a priority. As the report states, problems cropped up immediately with the new hire, Da'Jon James," said an anonymous poster on the @MeTooCate Instagram page.
"What the report doesn't cover adequately is just how many people and how many times students, faculty, parents (sometimes through their child's advisor) went to the administration with concerns about his boundary crossing behavior. Yet that commitment to hiring a person of color and working with him so he could learn the Cate way trumped the school's duty to protect students? And still the board 'commends' Ben Williams and by extension his leadership team? It's offensive."
In the Oppenheimer report, Cate School did cite concerns over potential legal trouble if they were to terminate James' employment due to his race, prioritizing this initially over the mounting accusations.
But, as the Instagram post indicated, the laundry list of complaints against James was extensive, including having a student sit in his lap in September 2019; making comments about a students' attire in October 2019; and playing "Would You Rather?" with students in November 2019, where he asked four female students, "Would you rather . . . or drink a bucket of semen?" In all three instances, the school chose to simply speak to and counsel James.
In December 2019 and January 2020, James allegedly grabbed a students' hips, with the school subsequently telling James that any further inappropriate interactions could lead to termination. In February 2020, a student accused James of putting his hand on her thigh during a movie. The school let him go at this time.
Cate School refused to comment on why James was given so many chances.
For Diana Froley de Forest, Cate's Class of 1987, she takes issue with the BOT's explanation that "there were instances where the school's response fell short."
She wrote to the BOT, providing a copy of her letter to the Montecito Journal.
"This is a gross understatement. I would venture that in every single instance which appeared in the report, the school's response fell short. Further, there were many other 'instances' of sexual abuse where the school's response not only fell short, but actively harmed the survivors, their loved ones and friends," de Forest said.
"How many parents are ok with hearing that the board thinks of their children being harmed as an 'instance' where the school 'fell short'?"
Unanswered Questions
To address the culpability of the school and Williams in allowing the accused and Da'Jon James to remain on campus, the Montecito Journal prepared a number of questions for the school and BOT in order to clarify the situation.
Through the school's communications director Avani Shah, they offered no comments before the stated deadline of 10 am this past Tuesday.
In the absence of answers, here are those questions:
On the accused . . .
1. Did Ben Williams initiate the extensive/serious investigation of the accused in 2012? If so, when and with whom did he consult? If not, who did?
2. Why was the investigation relayed verbally? Was this executed in this way to avoid anything being in writing?
3. Will you be releasing this verbal report?
4. Did the investigation only look at the allegations of Student EE or was it expanded to look into other potential victims including during his employment from 2001 to 2012?
5. Why did Ben Williams not include within the personnel file any mention of his misconduct? At any point, did the school provide a reference check for him? If so, was his behavior divulged?
6. If Ben Williams was interested in protecting the school, would he not have documented this behavior correctly in the record?
7. Why did Ben Williams prioritize the accused's wife's comfort over the safety of students?
8. What objective evidence or process did Ben Williams use to determine whether or not he was exhibiting predatory behavior? Why did age matter in Ben Williams' conclusions?
9. Ben Williams stated that "he had not seen" behavior from the accused that made him a risk to students. Was Ben Williams around him 24 hours per day? Did he have meals with him? How often did Ben Williams see him in any given day or week?
10. Does Ben Williams have relevant expertise to determine whether or not he was a sexual predator?
11. Ben Williams stated that it wasn't in "his purview" to keep him from attending and speaking at a senior class event (after his resignation). Are there written guidelines as to what the Head of School has "purview" over? Are there limits to the powers of (the) Head of School?
12. Why did Ben Williams allow a known sexual predator (allegedly) remain on campus for nine years?
13. Montecito Journal has learned that a note from an alum was delivered to the board in 2012 that alluded to his sexual misconduct. As mandatory reporters, Ben Williams and the Board are all culpable for not reporting this behavior. Why did this occur?
14. Will his wife, another mandatory reporter, be allowed to keep her job at Cate when she knowingly allowed her husband to remain on campus despite admitting to his sexual misconduct?
On Da'Jon James . . .
1. Ben Williams alludes to "inconsistent information" from students in this case. What was that information? Why would it keep the school from either an immediate suspension or termination? Why was Da'Jon James allowed to stay around students, regardless of "inconsistent information"?
2. Does Ben Williams possess the skills or knowledge to come to the conclusion that Da'Jon James had "no malintent" for the students?
3. Why did Ben Williams and the administration cite concerns over Da'Jon James' race when concluding not to act quickly on the accusations? Why was student safety not the top priority?
4. Why did Ben Williams and the administration not utilize an outside investigator?
On Kirk Phelps . . .
1. Ben Williams says he told Student G (allegedly) abused by Kirk Phelps, that he was shocked to hear this and had never heard anything like it at Cate. This was in 2019. Yet, in 2012, he purportedly executed the investigation into the accused. His words to the victim were inherently not true. Why did he lie? 
Board's note to the Cate community . . .
1. How has Ben Williams evolved "dramatically" the policies and procedures at Cate? Why does this supersede two instances (that are now publicly reported) that showcase that Ben Williams allowed two sexual predators to remain on campus after being made aware of the allegations?
2. What best practices did Ben Williams deploy in the cases of the accused and Da'Jon James, as well as his interaction with the victim in Kirk Phelps' alleged misconduct?
3. It has become clear that Ben Williams did not inspire this investigation, instead that came via a settlement with Student G. What evidence do you have that this was in motion prior to that?
4. How did Ben Williams' response in the face of the accusations against the accused and Da'Jon James demonstrate he is "a deeply principled educator who cares profoundly for the well-being of students?" Ben Williams socialized with him in multiple public settings.
The investigation . . .
1. Do any board members, school administrators, or Cate investors have any business dealings with Oppenheimer, the investigating firm?
2. How can the board provide such unequivocal support for Ben Williams so shortly after the release of the report? Was the report made available to you weeks ago? Was the report edited at all?
3. By comparison, the report is much shallower than other recent investigative reports, but Cate has 17 perpetrators, nearly triple the next largest. Are there concerns on behalf of the board that the investigation was not thorough enough? For those that do have those concerns, can you quell that?
4. There are public accusations of more recent abuses on campus, will the board continue with Oppenheimer to further the investigation?
'You Are a Thief'
While the cases of the accused and Da'Jon James involve the current state of campus safety, the past seven days have been emotional ones for many of the victims — even those that stretch back decades.
Wendy Ward Hoffer admits to the tears shed as she relives her Cate days, and she took to Instagram to reveal to the world that she is Student G in the Oppenheimer report, the victim of Kirk Phelps' alleged sexual abuse.
She has given the Montecito Journal permission to run her open letter to her alleged abuser:
Hello Mister:
You are a thief. You took from me my most precious possession: my very self.
I could have used a friend back there. Back there when I was fourteen and away from home for the first time. Back when I was a high achieving math learner and dreamed that I could do anything. Back when I thirsted for adventure and wanted to travel the world. Back then, when I was your student, lithe and brilliant, I could have used a friend.
You started out that way, encouraging, supportive, as if you saw my unique potential and wanted to foster that. But soon your dreams of Olduvai Gorge became my dreams; your drive to run eight miles on Saturday became my drive; then your need for power and sexual gratification became my downfall. You used me. You groomed me and then took what you wanted. You manipulated me with your gifts and letters and "love," and I fell like a naïve, electrocuted bird right out of the sky.
And then you walked away, having robbed me of my dreams and hopes and confidence. I left high school depressed, deflated, directionless, and self-destructive. I could not focus my mind. I did not understand what was wrong with me. I crashed through a decade, dropping out of college, squirmed to escape that inner loathing you planted in me.
It took everything I had to pull myself together and go to grad school, find purposeful and meaningful work. Google me, and you will see what I do now: I teach teachers. What do I teach them? I teach them to design learning experiences that honor student thinking. Ironic, right? Because you did not honor mine. Not in the least. So, my drive for health has me still striving to fix what was broken in you, an impossible quest.
Right now, I am busy parenting two teens. I am striving to teach my children to love and respect themselves, to seek company with folks who do the same, and to stand up for themselves if they are hurt. I have also taught them that an apology is not enough – that it must be accompanied by an effort to make amends, to fix what was broken, to redeem what was lost. What are you teaching your children?
When my own daughter turned 14, the thought of a lecherous teacher eleven years her senior in bed with her made my skin crawl and my heart flail in desperation to protect her. I am bringing my experience into the light of day now because as a parent and as an educator, I know we must tell the truth and hold perpetrators and institutions accountable in order to protect all of our children from predation.
I stand on behalf of every promising kid who got robbed. They are all with me. Staring out at you with the depth of our loss from the abyss of our grief. Wondering how you could talk so righteous and yet do so wrong. Infuriated by your betrayal, that we have had to carry all this shame. Exhausted by the fight to stay strong and sane. Hopeful that you listen, repent. Curious to see what story you tell your children.
'Bad Culture'
For many Cate alums, most of whom wanted to remain anonymous due to fear of retribution by the school, it was survivor Wendy Ward Hoffer and her attorney Eric MacLeish that spurred the investigation.
"When we suggested it the first time, they didn't answer. So, we asked again, and we got this," MacLeish said.
But now MacLeish says it is time to start from scratch, critical of the Oppenheimer Group utilizing a first-year lawyer with no experience in investigating sexual crimes on campus.
MacLeish told the Montecito Journal that he has one client that refused to sit down with investigators due to a lack of trust, while others that did left conversations not confident that their stories were properly documented.
"Some of the other reports out there were 150 or 160 pages, they went into great detail," MacLeish said. "The one for Cate was just 35 pages. Considering the seven named and the 10 unnamed, it falls short. The school needs to hire firms that have senior leaders that have executed on cases such as these."
Under California Assembly Bill 218, the statute of limitations is temporarily lifted for all civil claims by sexual abuse survivors, something that all seven named perpetrators could face at this point, as could the school if it can be proven they had knowledge of the events.
MacLeish says that considering the evidence at hand, Cate finds itself in a vulnerable position.
"This is all about culture, which allowed these things to occur, then, yes, you could be held liable. The school can be held liable. I think that's the main takeaway. These things, they don't happen in a vacuum," MacLeish said.
"It's almost always the result of a failure of leadership, inadequate policies, and a bad culture. And I think, unfortunately, Cate suffers from all three."
You might also be interested in...