¡Viva La Fiesta!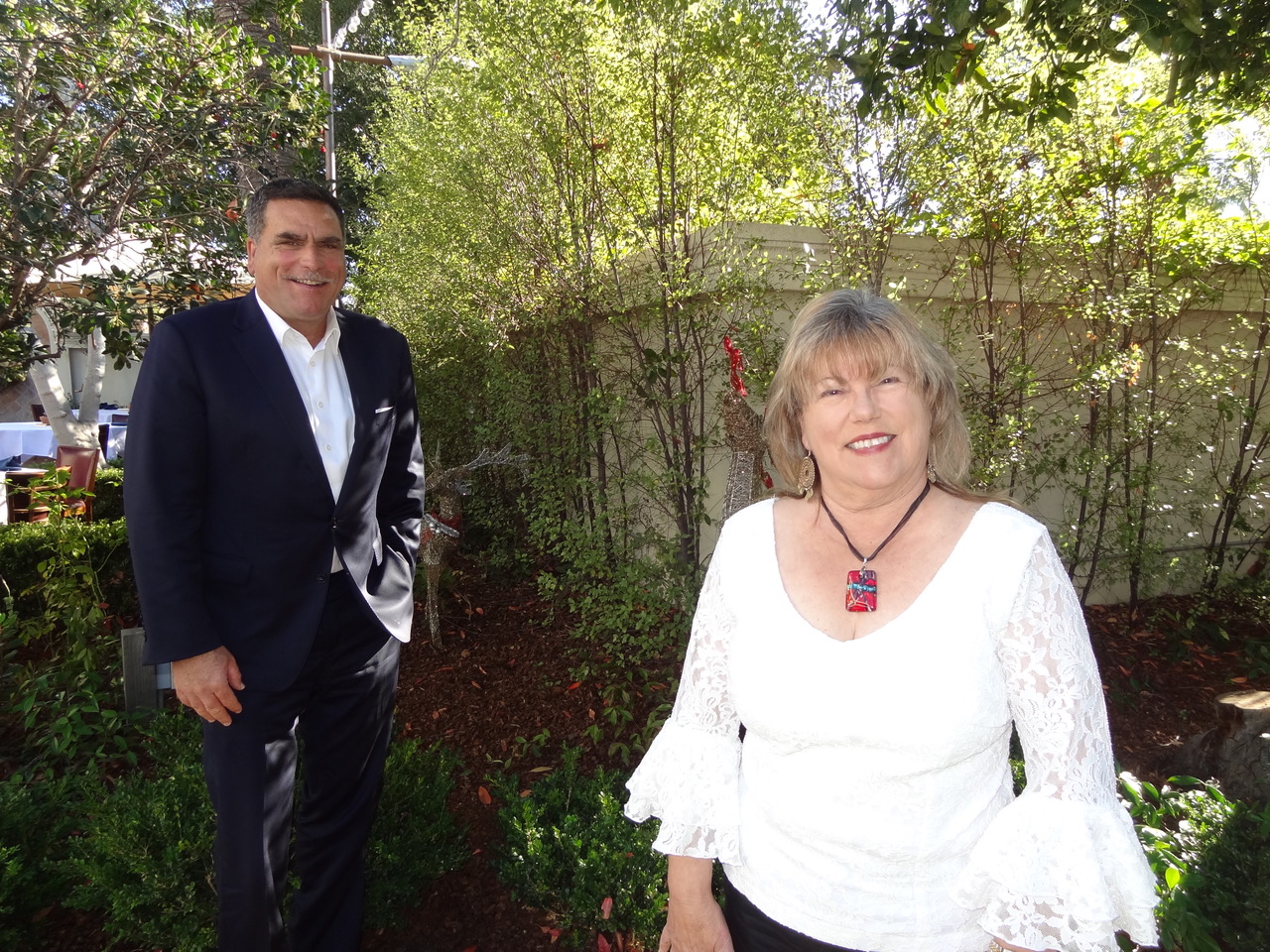 Yes, it's time to think about that 97 year-old-fun fest, Old Spanish Days (OSD). To start the Fiesta year off La Presidenta 2021 was just announced, Stephanie Petlow. She has lived here for many years and served on the OSD board for 20 years. Her leadership team is primer Alex Castellanos, vice presidente; David Bolton, segundo vice presidente and el secretario; Casie Killgore, treasurer; and division chiefs Janice Howell (celebrations), Maria Cabrera (dance and entertainment), and Gary MacDonald (pageantry).
Fiesta is run by a volunteer board of directors with only one full-time staff member which is unique among festivals. Their office is at the Carriage Museum. The OSD board of directors oversees operations, fundraising, and planning.
It all began in 1924 when the city fathers (and mothers) decided they needed something to draw people to Santa Barbara in the summer. In those days it was popular to come here for the winter, especially if you were well- to-do, but business lagged in the summer. The Fiesta would also tie in with the opening of the Lobero Theatre by Jose Lobero and so Old Spanish Days was founded. It celebrated our state's Rancho Period, a time of romance and hospitality displayed through pageantry, dance, music, costumes, and cuisine. In 2021 Old Spanish Days will take place August 4-8.
"I am extremely honored to lead OSD in our 97th annual Fiesta," Stephanie told me over lunch. "Our founding families have left and continue to leave an amazing and unique legacy for our beautiful city and for future generations to enjoy." Her goal is to educate our chidren and each other to preserve our culture by learning our history.
One of the focuses is dance and music, which is a year-round activity for many of our youth. Some of them have gone to Jerez, Spain for their flamenco dancing and to buy authentic Spanish dresses and traje cortos (suits). That's where my family lived for seven years and our fiesta wardrobes grew with the years and the kids, including an Andalucian horse name Alagria (it means happiness and our daughter was).
OSD is a platform for a variety of local nonprofits to raise their necessary operating funds at the annual Mercado. Hopefully by next August there will be the usual food booths for the thousands of visitors as well as the arts and crafts at West Beach.
"2020 has certainly made all of us realize the importance of family, friends, and our special community of Santa Barbara," Stephanie said. "We are thankful for the continued support during this pandemic from our sponsors, the City of Santa Barbara, the County of Santa Barbara, and our community collaborators. The entire Board of Directors and past presidents are committed to presenting a safe and wonderful Fiesta 2021 to continue our rich history and traditions."
Pre-auditions for the Spirits of Fiesta will be held on January 9. La Prima Vera, the spring party, will be on May 15.
For information call 805-962-8101 or check out sbfiesta.org.
You might also be interested in...