Upper Village Unwrapped: Holiday Shopping Along Montecito's Upper Side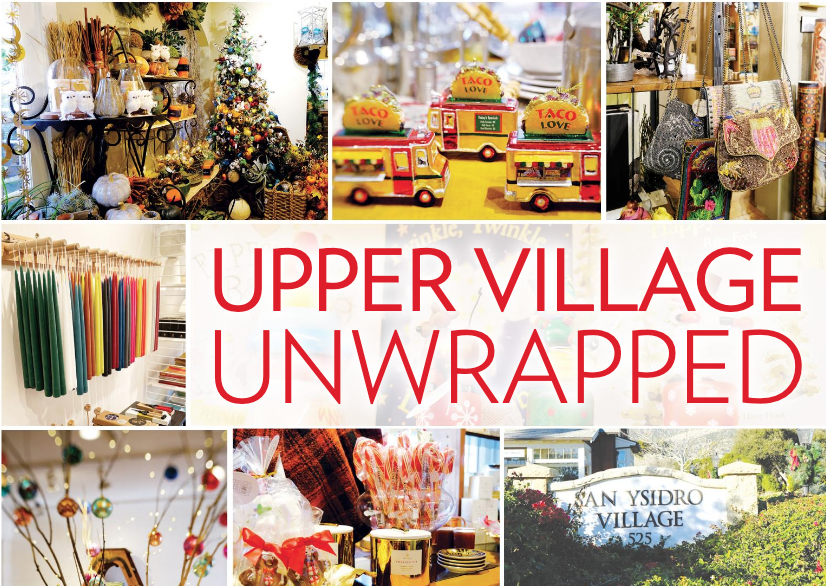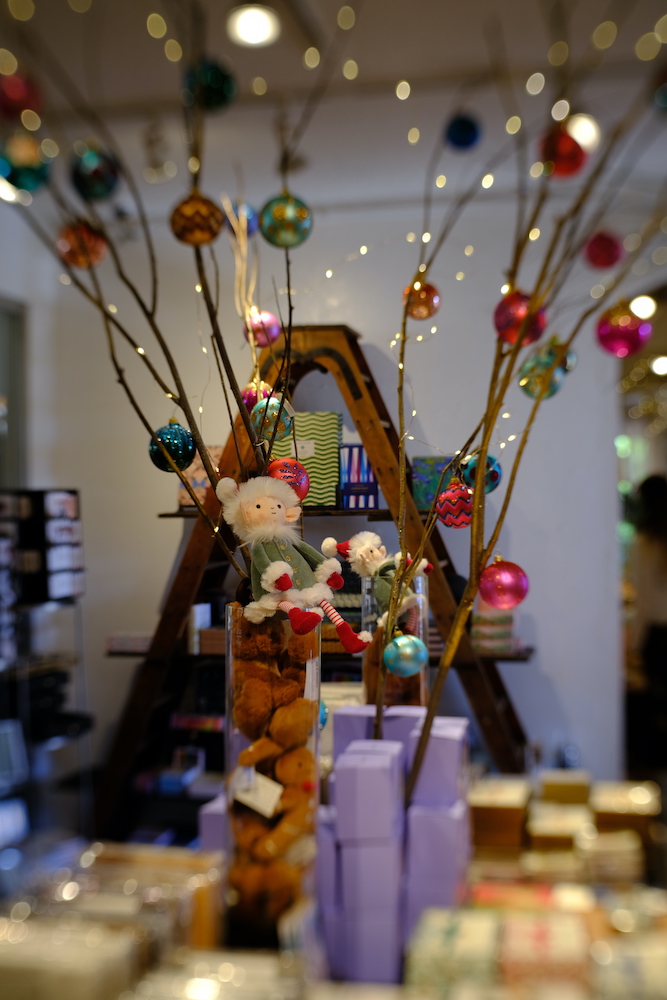 The turkey has been put to rest (or maybe it put us to bed), and the holiday season is underway. With so much around our beloved town, it is easy to shop and support local. This is part one of four articles featuring the local stores that make our area so distinct. 
This week features the Upper Village, and naturally there is only one place to start. For over 50 years, Pierre Lafond and Wendy Foster have defined the distinctive Montecito style, both in fashion and way of life. The Pierre Lafond Market & Deli in the Upper Village is a local favorite for morning coffee, grabbing some deli items and a bottle of wine for later, or just a few gourmet ingredients for the pantry. It will certainly be a stopping point for many locals as they prepare for holiday dinners and hosting parties. But it is heading Upstairs at Pierre Lafond where one gets the sense of what put them on the map, locally and around the globe.
Over the decades since opening, the second-floor store has grown to feature an expansive collection of kitchenware, home furnishings, apparel, and garden garnishes in the iconic style of the namesake couple, making it a suitable stop for decorating the home for the holidays or finding a gift. A kids' area is filled with everything from felt finger puppets and stuffed animals to children's books and clothes. A more masculine-themed section features travel bags, headlamps, pocketknives, cold weather clothes, and other outdoorsy pieces. During this time of year, there is also a plethora of holiday items including an offering of ornaments that range from more traditional ones to foodcentric and even boozed-themed adornments for adding to the tree. Down below, Wendy Foster Sportswear brings the simple, organic colors and effortless fashion that emanates Montecito. wendyfoster.com & shopupstairs.com.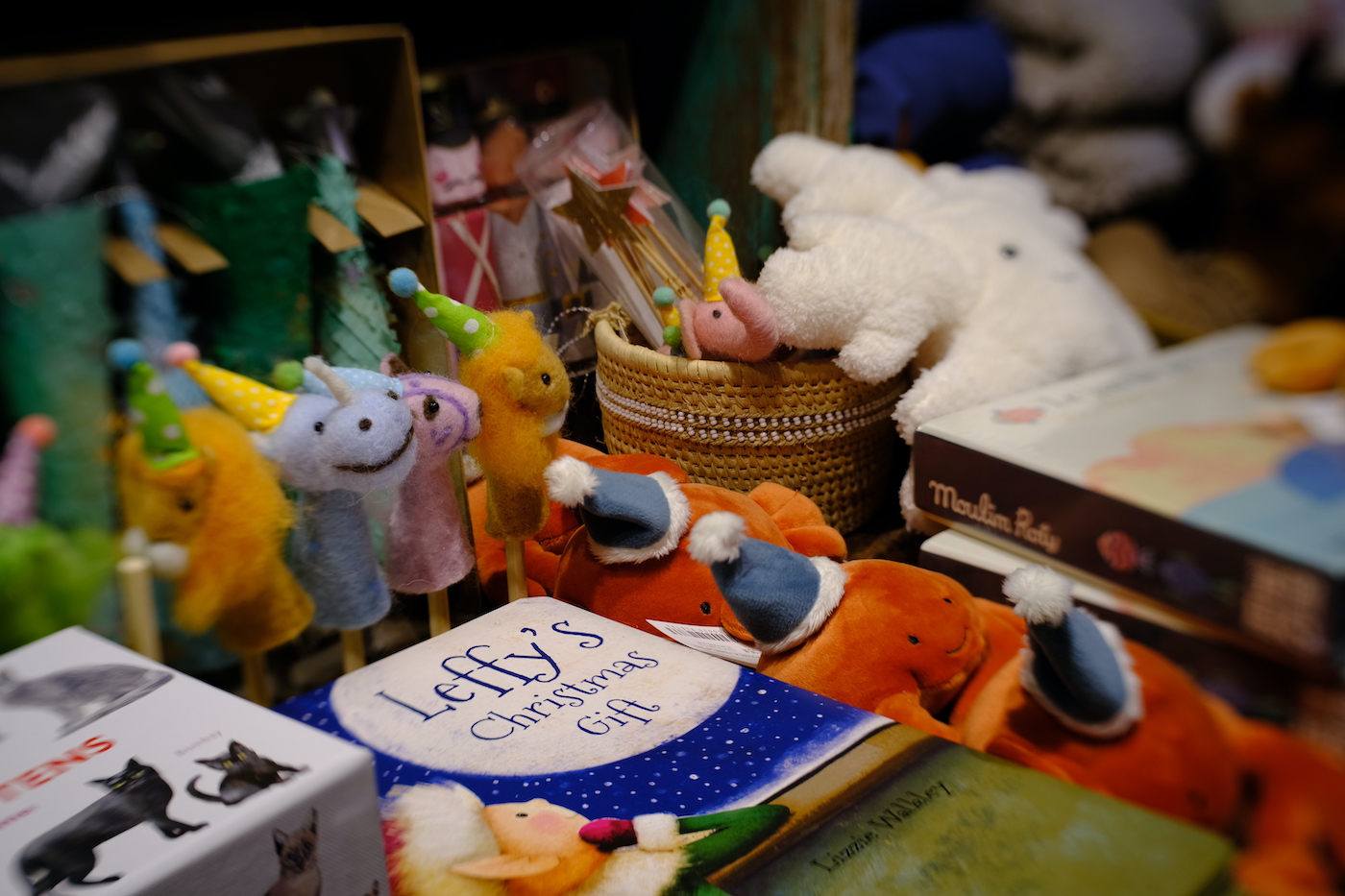 San Ysidro Village
The elegant enclave of shops known as the San Ysidro Village is home to a range of businesses, including several that can help this holiday season. (There's also conveniently the UPS Store for any items that need to be shipped off.)
The treasured San Ysidro Pharmacy is not just the local go-to place for any medicinal or nutritional needs, their year-round range of hand-selected specialties and choice accessories make this a great spot to find gifts as well. Several holiday-themed items have found their way on the shelves (maybe even some elves) and along with a warm, helpful staff, it is easy to find the gifts that you are looking for. Of note is their selection of candles, including a Frasier Fir-scented one that has become very popular this season. sanysidrovillage.com
It is the season of celebration, and whether you're looking to host a holiday party or craft an intimate evening for a loved one, Hogue & Co. can help design the experience. Known for their pristine and prismatic floral arrangements, this kaleidoscopic shop can assist with the adorning of a dinner table, or a Christmas tree. hoguefloral.com
William Laman Furniture. Garden. Antiques. The name says it all and in each of those categories, this store has carefully curated items with a worldly and colorful flare that alludes to the Mediterranean vibes and everlasting sun of the Central Coast. The store has a unique selection of home and garden goods spanning from rattan furnishings and Murano glass to a Belgian table set and antique mother of pearl inlayed tables. Each piece is hand-selected by interior designer Bruce Gregga and William Laman with the same care and consideration of those who crafted them. Any gift found here is likely to be a new favorite piece for whomever it's given to. williamlaman.com
The Jenni Kayne Collection has both a home and clothing store in the San Ysidro Village. Many of the casual yet classy clothing items are made from the always soothing cashmere and come in earthen tones like clay, olive, and black. The Cocoon Cardigan is a best seller and to welcome in the winter season, they are featuring some warmer wares like Shearling Moroccan Slippers. The Oak Essentials line of creams and beauty products are always a popular item and sold both individually and in sets. The home items have a similar simple, organic feel to them that would bring a clean aesthetic to home it is gifted to. jennikayne.com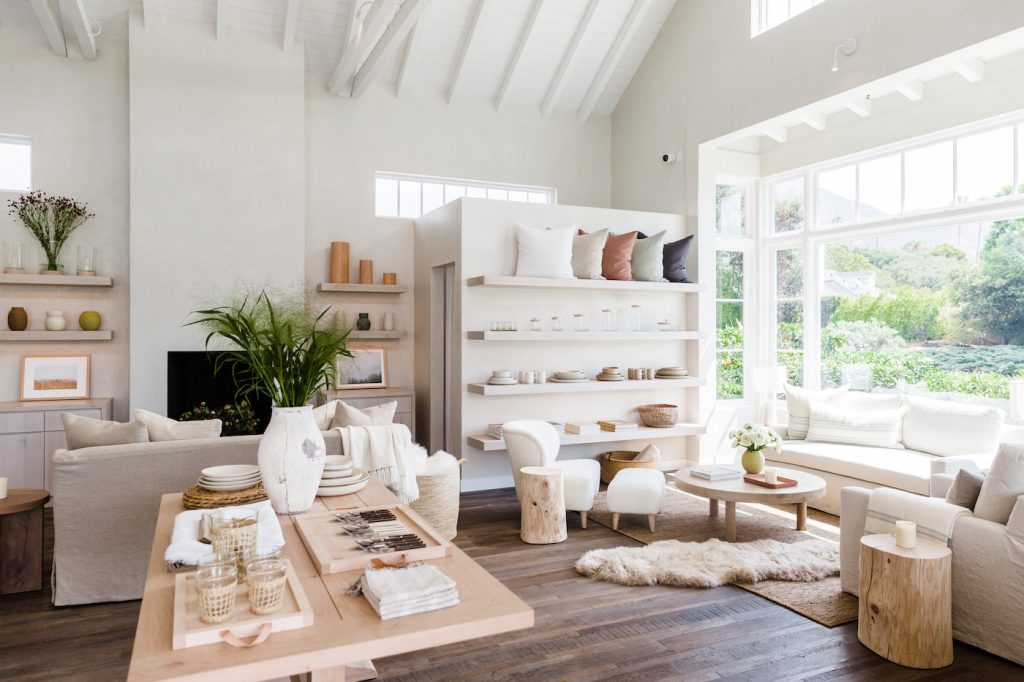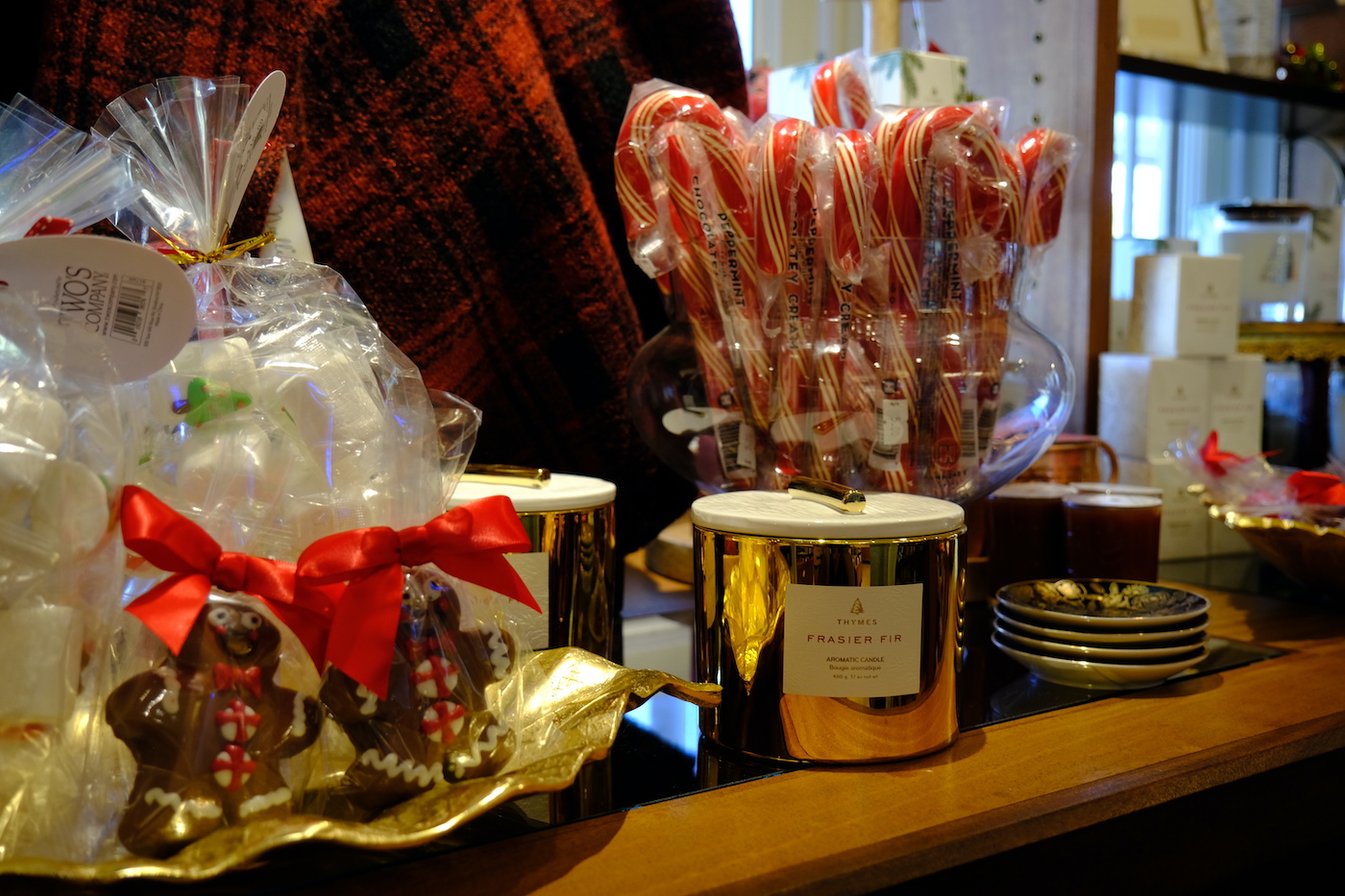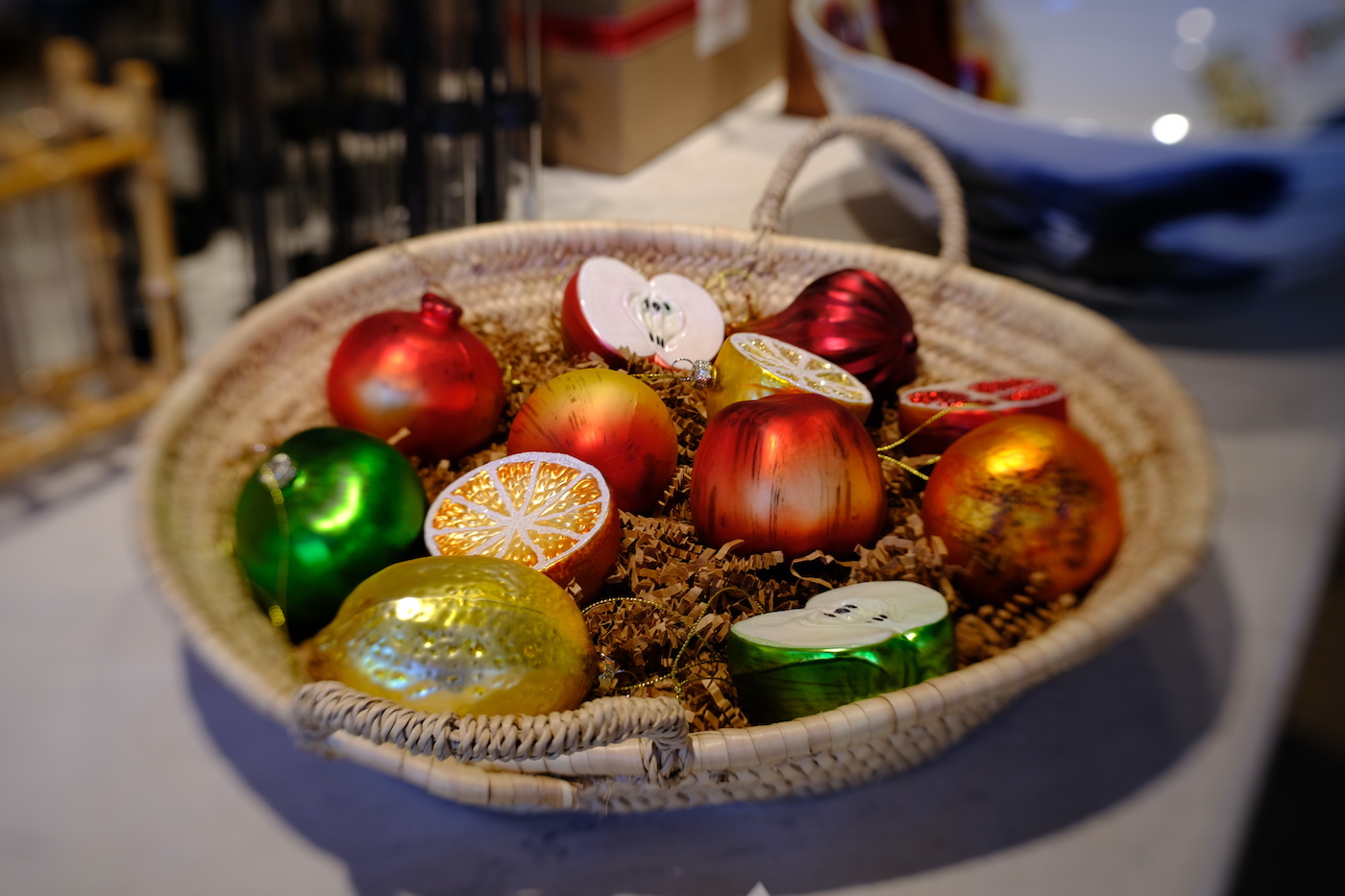 Around the Upper Side
If you need a gift for that one person that is always tough to find something for, or are just having trouble with imagination, then Imagine Artful Things has already done the creative work for you. Known for their range of offerings that are intricate, quirky, and elegant all at once, Imagine is a longtime staple of the Upper Village, in that if you need to find something whimsical like a bejeweled stapler – this is where you would go. Their eclectic collection of items makes it an easy one-stop shop for gifts for the whole family, even that wacky Uncle Wally. A popular holiday item is an over-sized fold-out Christmas card, complete with ornaments. From cashmere wraps and distinctive jewelry to a brass boat-themed clock and even an otter-shaped tape dispenser, the store has gifts that span from the artful to the unimaginable. imagineartfulthings.com.
While everyone likes gifts, really so much of this season is about what we give our kids, and Lemondropfocuses on just that. From clothing and shoes to toys and trinkets, this shop features a plethora of items for the young ones. Many of the gift items have an educational, science-y side to them and will help the kids learn a little as they play. There is also a whole table filled with unique board games so a gift for the kids can provide fun for the whole family. lemondropsb.com
With the kids taken care of and hopefully sleeping soundly, swing by Kismet for a little more of an intimate gift. With a selection of lingerie and hosiery in a graceful style, find something for that special someone to make them feel how you do about them. Of course, TRÉSOR next door offers fine jewelry if you're looking for that "little bit" extra to go with it. Kismet also has a range of lounge and sleepwear if you're looking for a more casual gift for around the home. kismetmontecito.com & tresormontecito.com
Eider Studio is known for their linens and textiles, but also has a wonderful collection of tableware and bath items with a notable vibrant and European style. Whether it is a glass vase for growing your own avocado tree from a pit or their new line of aromatic Claus Porto soaps, this fragrant store makes you feel as if you've just stepped out of the shower and is sure to inspire your gift buying. eiderstudio.com
Here at the Journal, we often feel that books are the gift that keeps on giving, and Tecolote Book Shop has been our local literary spot for generations. With tomes from local authors and a vast selection of novels, nonfictions, and other works, Tecolote offers the best worded wonders to give to someone this season. The beloved book shop also has holiday cards (and some similarly themed puzzles) to go along with any gifts. tecolotebookshop.com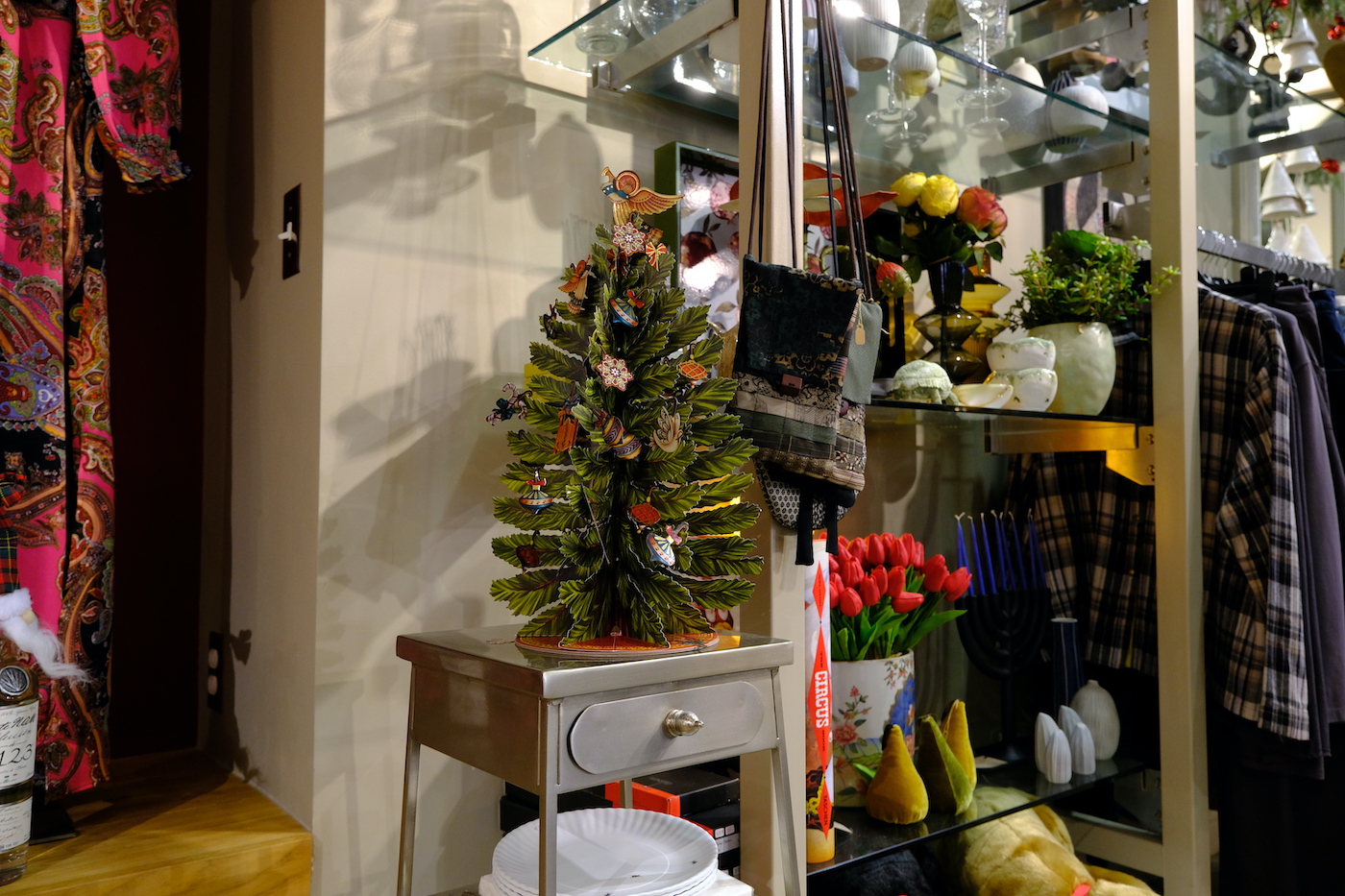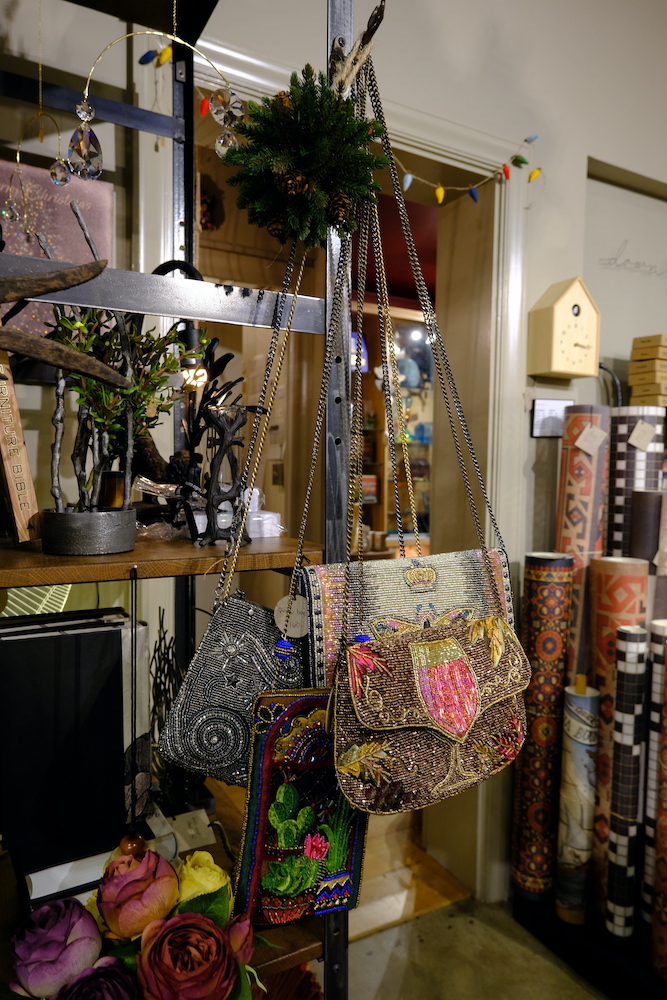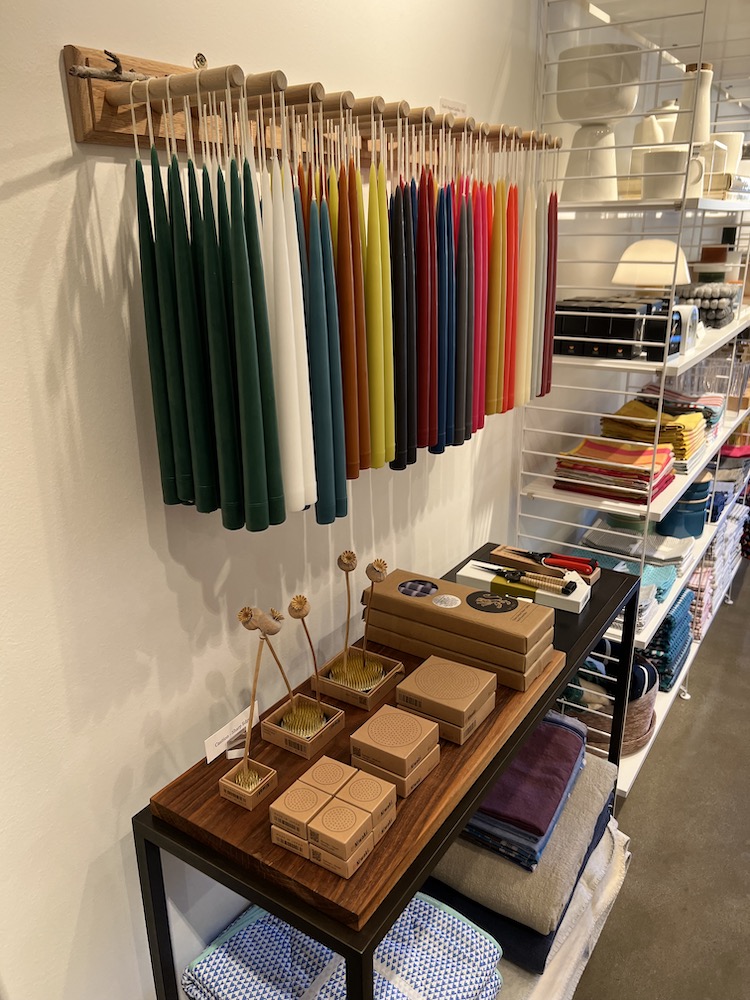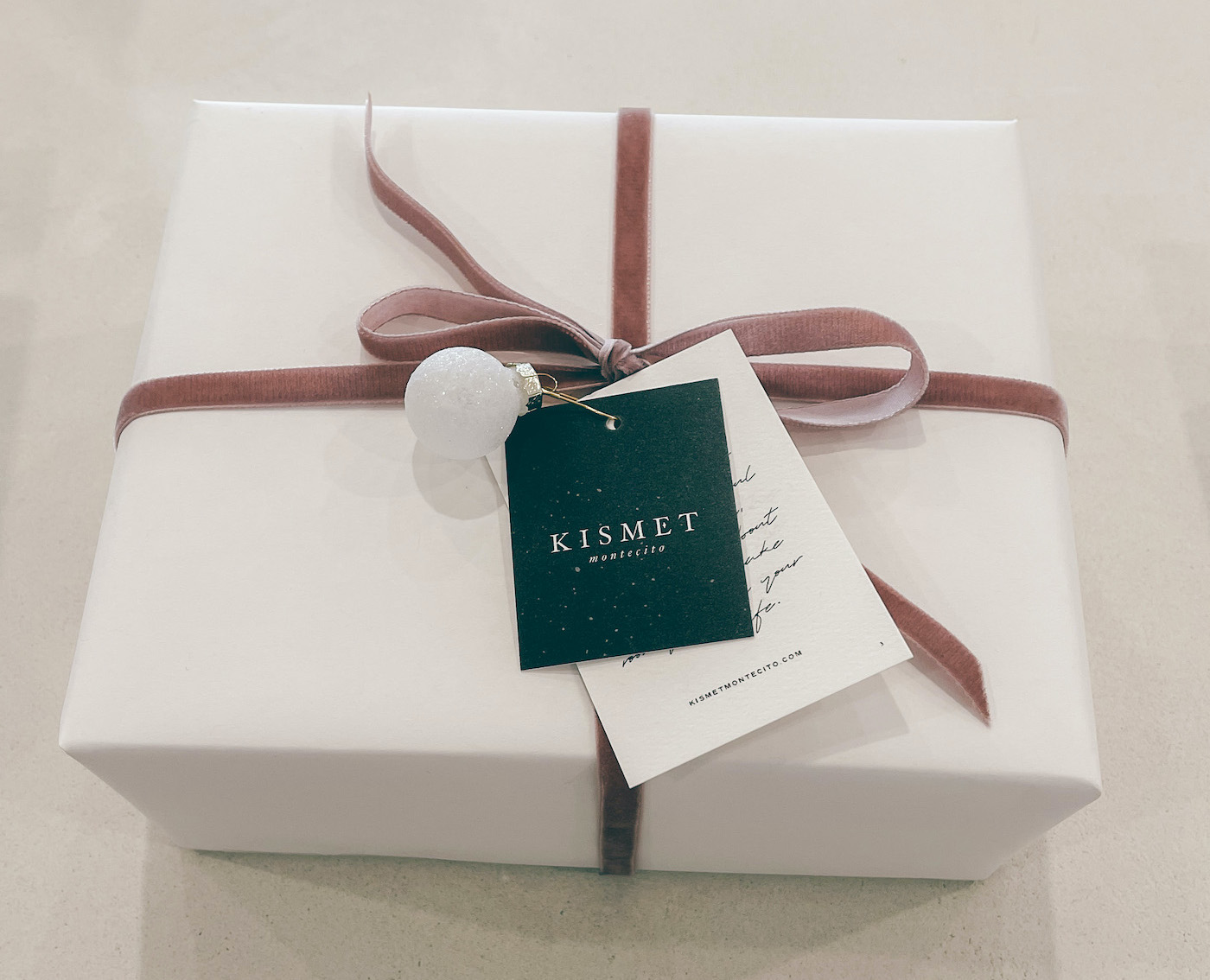 If you're still figuring out what to give this season, go here for more gift ideas!  
You might also be interested in...