Top Seeded Warriors Host Soccer Tourney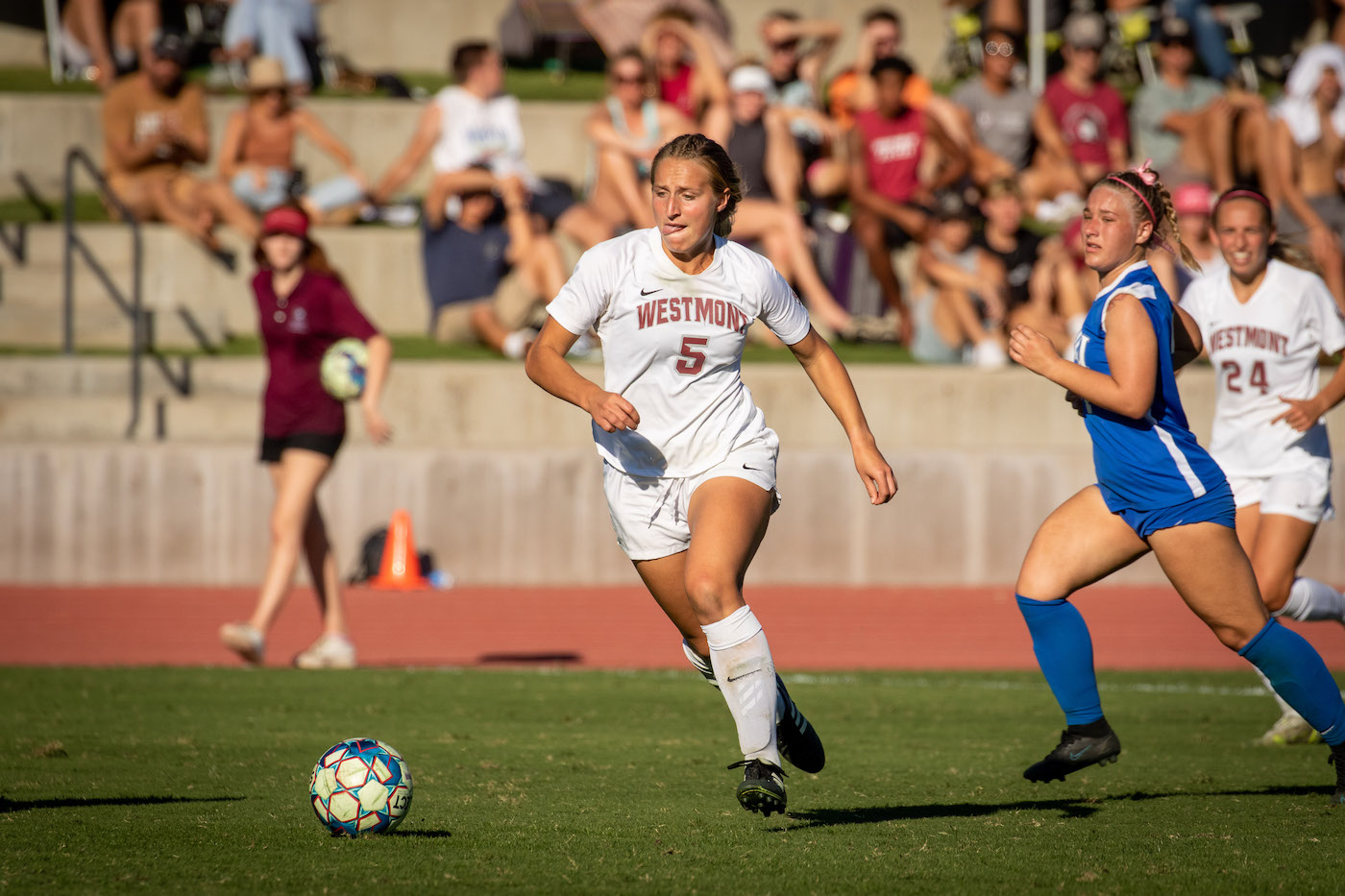 Westmont women's soccer (12-0-3 overall, 7-0-1 GSAC), ranked No. 16 in the NAIA, host the Golden State Athletic Conference Tournament Nov. 10-12 at Thorrington Field. The top-seeded Warriors, GSAC Regular Season Champions and undefeated in the regular season, will battle No. 5 seed The Master's on Nov. 10 at 2 pm. The championship game is November 12 at 1 pm.
The Warriors are led by senior Reese Davidson, GSAC Women's Soccer Player of the Year, and fellow All-Conference players senior Taylie Scott of Maple Grove, Minnesota, senior Karly Kingsley of Elk Grove, and sophomore Andie Siegel of Costa Mesa. Davidson, from Rancho Santa Margarita, led the GSAC with 16 goals (nine in conference play) and had five multiple-goal games, including three hat tricks.
You might also be interested in...