A Memorial Day Swim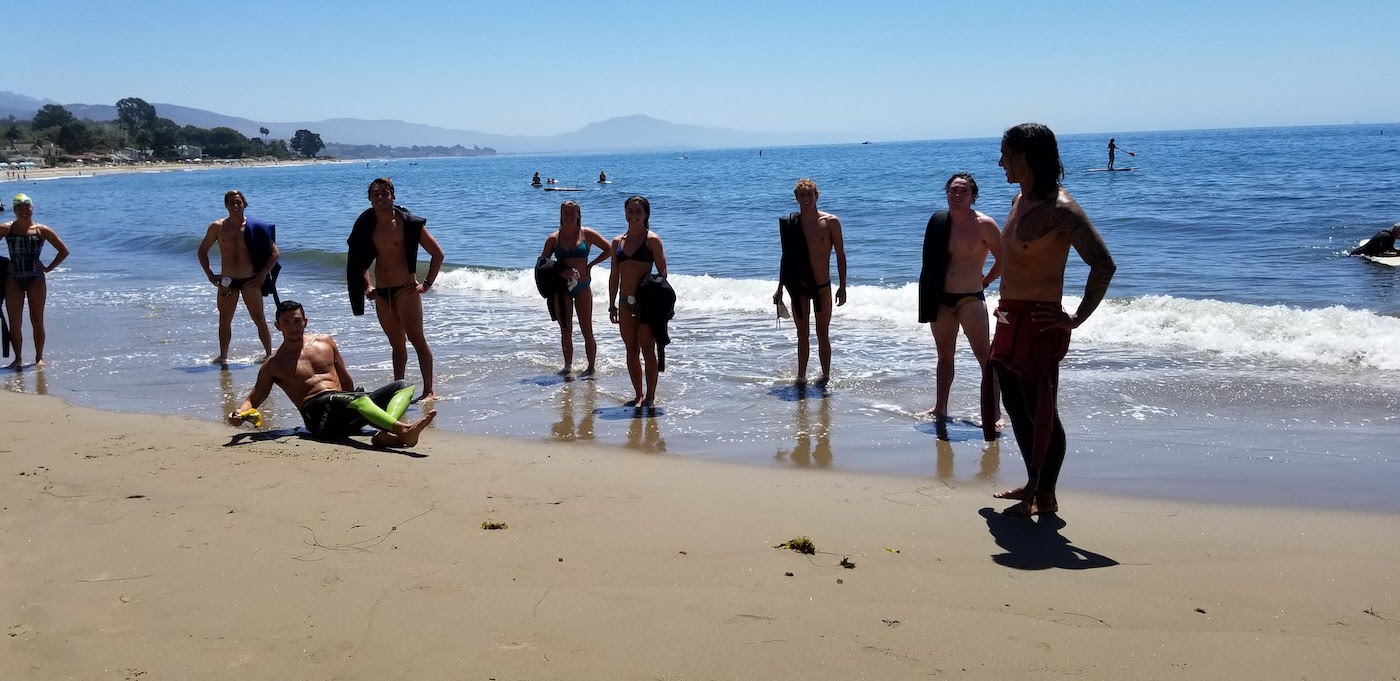 The Ocean Renegades at the Miramar
Things Fall Apart; the center cannot hold
Mere anarchy is loosed upon the world,
The blood-dimmed tide is loosed, and everywhere
the ceremony of innocence is drowned;
The best lack all conviction while the worst
are full of passionate intensity.
WB Yeats
Miramar oh Miramar, you are an icon of beauty, a tribute to Montecito's historic charm and elegance. I live in your timeless, expensive shanties. They belie the quiet wealth and charm of bygone days. Your beach is warm and inviting. Your sea calls out "come, come I want you to play in me." Your beach cries out from mud stained rocks. "Heal us!"
The Ocean Renegades, a motley crew of aquatic cheetahs answered the call. But the Renegades also suffered a loss – they could no longer swim in pools. When the COVID-19 pandemic closed down all local pools, competitive swimming closed with them. We were forced to the sea. And the Renegades have become ocean addicts since. The most competitive and fastest buoy swimmers in the world are led by a charismatic leader, Mark Stori, an assistant swim coach at UCSB and a Montecito resident. Now they meet every day at Ledbetter, East Beach, Butterfly and, yes, Miramar. Hail Miramar, filled with grace, hallowed be your sea.
You might also be interested in...