Alive and Kicking into the National Tourney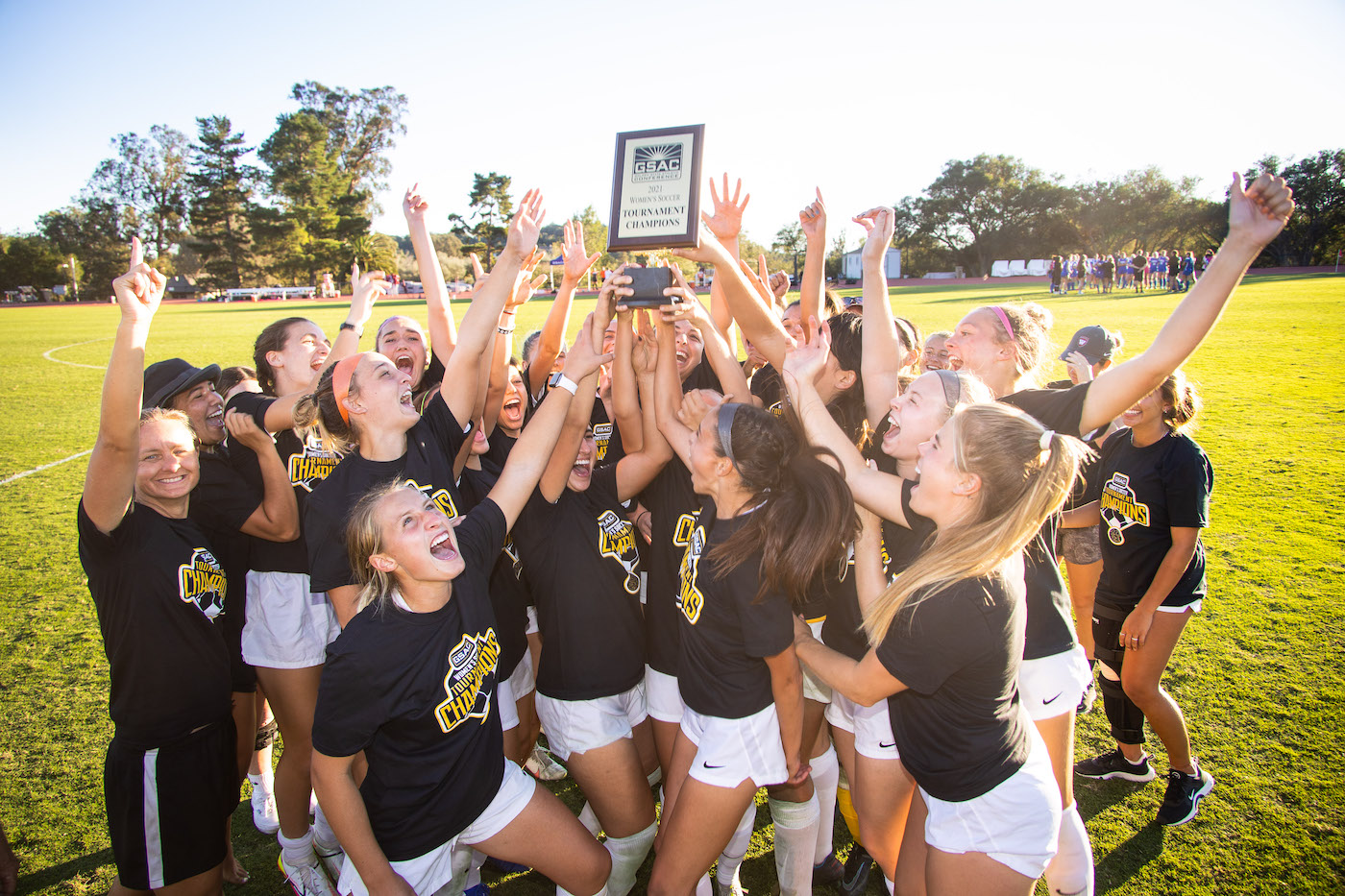 For the third straight year, the Westmont women's soccer team (10-1-5) will host an opening round of the NAIA National Championship Tournament on November 18 and 20 on Thorrington Field. The second-seeded Warriors will battle third-seeded Embry-Riddle (Arizona) on Thursday, November 18, at 1:30 pm. The top-seeded Southeastern (Florida) will play Marymount (California) on November 18 at 11 am. The opening round winners will play each other on Saturday, November 20, at 1 pm with the winner advancing to Orange Beach, Ala. Tickets may be purchased at http://athletics.westmont.edu/tickets.
The Warriors, ranked No. 16 in the NAIA, won the GSAC Tournament Championship on November 13 in dramatic fashion after beating both The Master's and Hope International in penalty-kick shootouts, following two overtime periods in each game.
The Westmont women's volleyball team (20-10), which earned an at-large berth as runners up in the GSAC, will travel to Klamath Falls to play Oregon Tech (23-6) Saturday, November 20, for the first round of the NAIA National Tournament. The winner advances to the Tyson Events Center in Sioux City, Iowa, for the finals of the NAIA National Tournament November 30-December 4. Under the direction of head coach Ruth McGolpin, the Warriors have advanced to the final site the last two years, falling in the National Championship match in 2019.
Both Westmont's men's and women's cross-country teams will be going to the NAIA National Championships together for the first time since 2016. The No. 9 women and No. 19 men both earned at-large berths to compete in nationals November 19 on the Fort Vancouver National Historic Championship Course in Vancouver, Washington.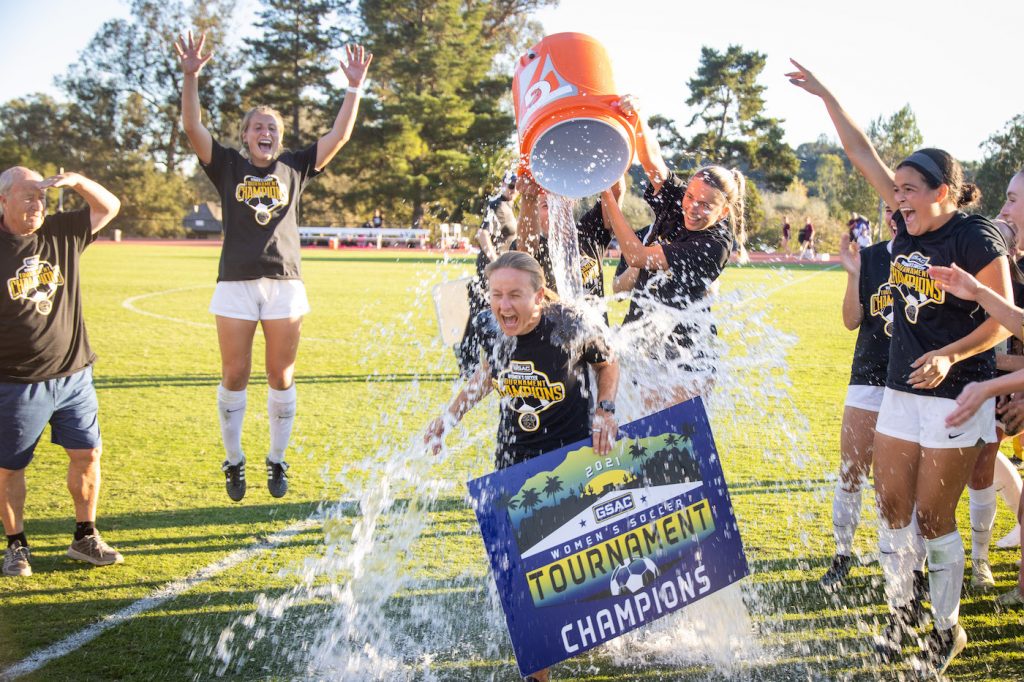 You might also be interested in...