Senior Wins Top Oxford Scholarship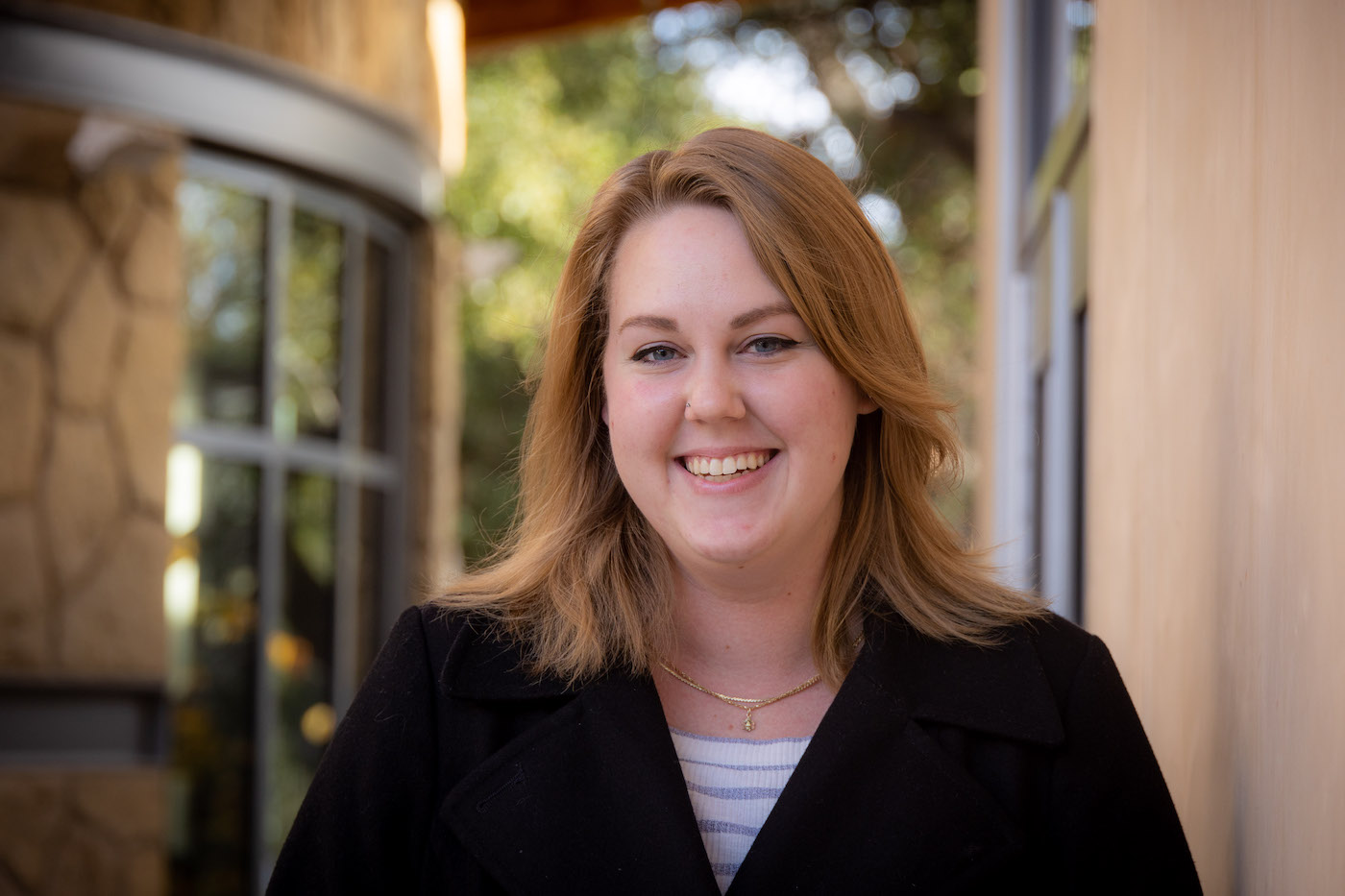 Westmont senior Lexy Gillette, a double major in physics and chemistry, will attend the University of Oxford in the fall after earning the prestigious John and Daria Barry Foundation Scholarship. The award, given to about 10 students a year from select institutions, covers tuition, fees, and living expenses, and also provides a stipend and research and travel allowances for at least two years. Lexy, who will pursue a doctorate in inorganic chemistry, is one of the first few recipients in the natural sciences.
At Westmont she has conducted research with Michael Everest, professor of chemistry, and Allan Nishimura, emeritus distinguished professor of chemistry.
"Lexy is an exceptionally bright and gifted student in the classroom and research laboratory," Everest says. "She is unusually interested in using science to pursue knowledge rather than as a means to power. She is a humble and cooperative scholar."
Lexy has held several internships through Westmont at Serán Bioscience in Oregon, Northrop Grumman in Goleta, and UC Davis.
While searching for doctorate programs, she came across Oxford, where she had studied in spring 2021 through a program with the Council for Christian Colleges & Universities. During the program, which was augmented due to the COVID-19 outbreak, she studied optics, classical mechanics, and author Jane Austen.
When she returns to Oxford this fall, she looks forward to the intellectual community she experienced last year.
Whatever career path she chooses, she knows it will involve research. "It's fascinating that I can have a terrible day and then go to the lab, and four hours later I'm on top of the world," she says. "I know that's what I want to do with the rest of my life. What that looks like — whether in industry or academia or as a professor — is still to be determined."
You might also be interested in...