Reitman Was Righteous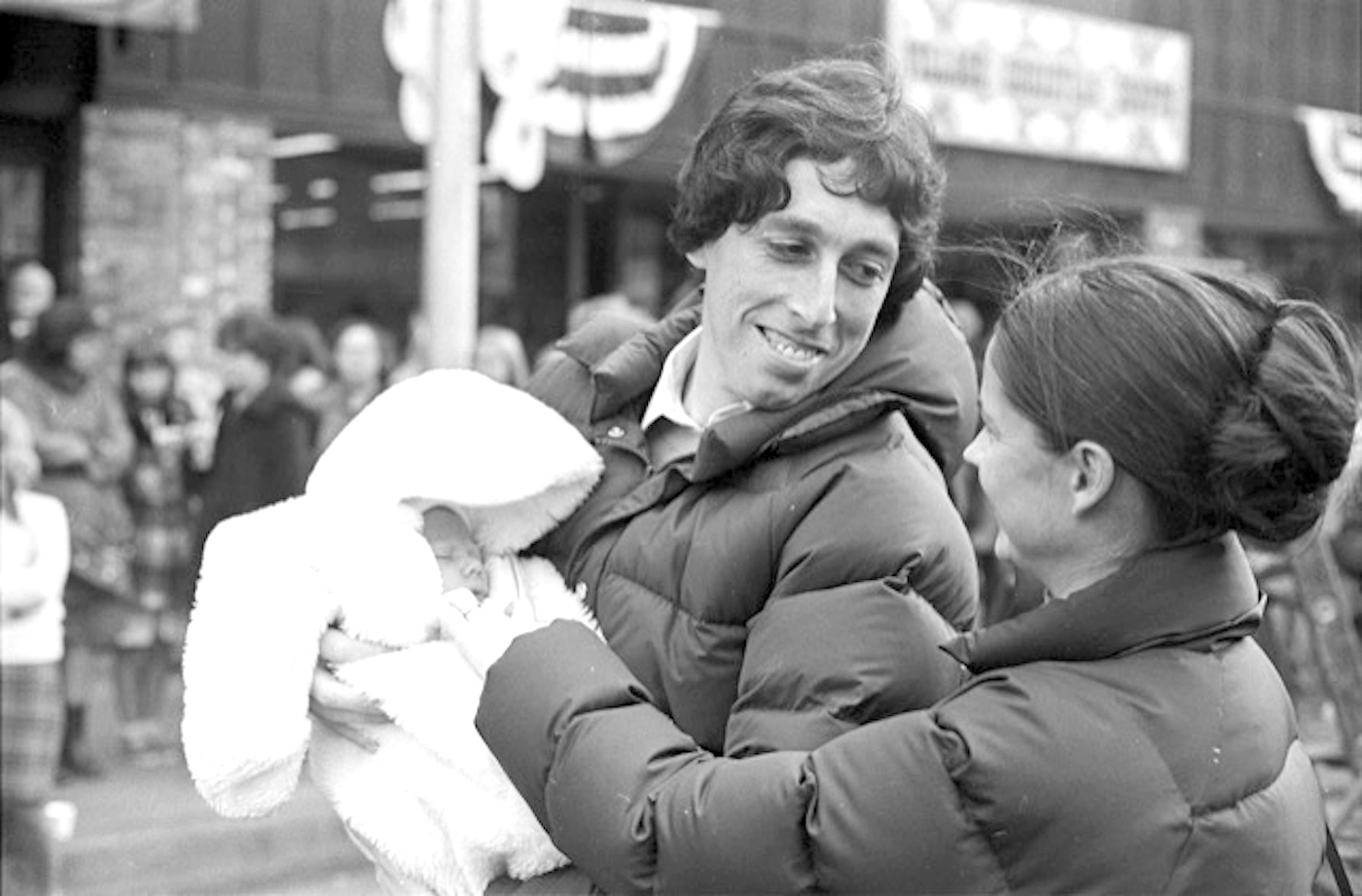 I reconnected with showbiz vets James Widdoes and Tim Matheson on the passing of Ivan Reitman, the prolific director and producer and founder of the wildly successful production company The Montecito Picture Company. All four of us (including Reitman) are connected through the National Lampoon, a magazine where I was once editor but which has long since ceased publication, its last CEO sentenced to 50 years in prison for fraud in 2012. It sounds like an end to National Lampoon written by National Lampoon writers, I know. 
But long before that, when I was a kid, the Lampoon made me want to be a writer and National Lampoon's Animal House made me want to go to college – it also made me want to get into the entertainment business. At least three Montecitans were notably involved with Animal House: Actor and director Tim Matheson who played the subversive frat boy "Otter," actor and director Jamie Widdoes who played "Hoover," and the legendary producer and director Ivan Reitman for whom Animal House was his first (of many) monstrous hits.
Long after his acting days Jamie Widdoes raised his family up here (he was a Cate School dad) and Jamie still mostly resides here – when he's not busy plying his trade down south as an extremely successful director of episodic television. After Reitman's unexpected passing I asked Widdoes what Reitman was like and if he kept up with Reitman post-Animal House.
"I think Ivan had a remarkable talent for identifying what audiences would respond to and he was also absurdly prolific with major hit films spanning something like five decades. That's a ridiculous run for show business."
"But in addition to that, Ivan could not have been a nicer guy," says Widdoes. "I always had an interest in the mechanics of filmmaking and Ivan was always patient, always willing to explain the wonky stuff to me, even though he had so much riding on Animal House. But that's just who he was; it was truly his character."
Widdoes continues, "Years later I was walking past the set of the Robert Redford movie Legal Eagles which was shooting in Manhattan. I'm thinking I don't know if Ivan's even going to remember me but he basically stopped filming to greet me and catch up and Robert Redford was looking at us like, 'Who the F is this guy?' That's just the kind of person Ivan was. He always made time for people. Same thing when I knew him years later as a Cate School dad. Ivan never had a big head, was always kind and self-deprecating. He had a very atypical personality for someone with his kind of Hollywood success and I mean that in the best possible way."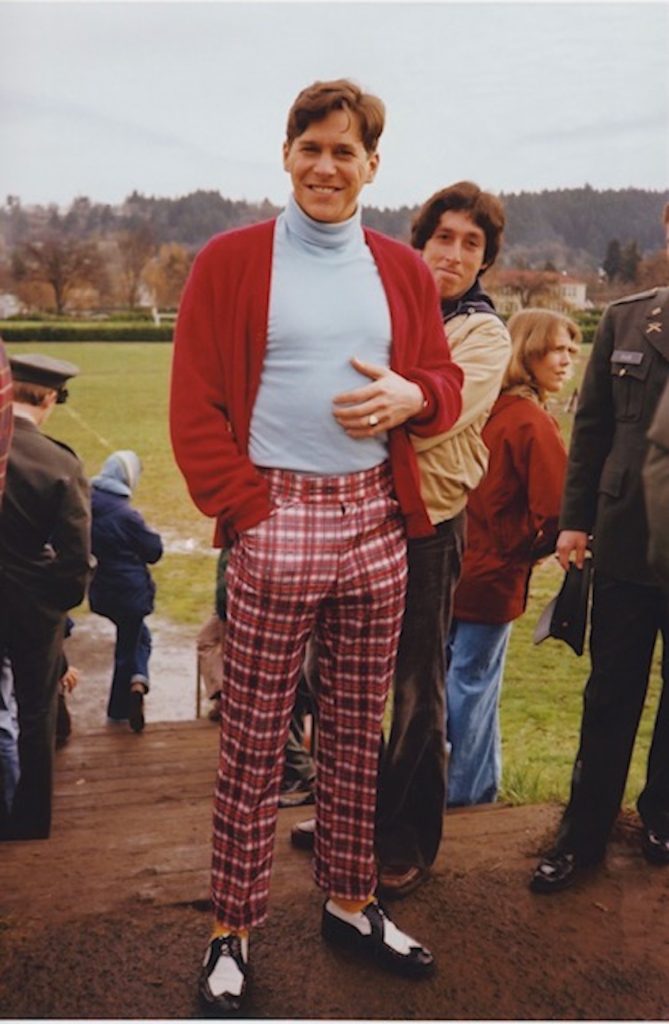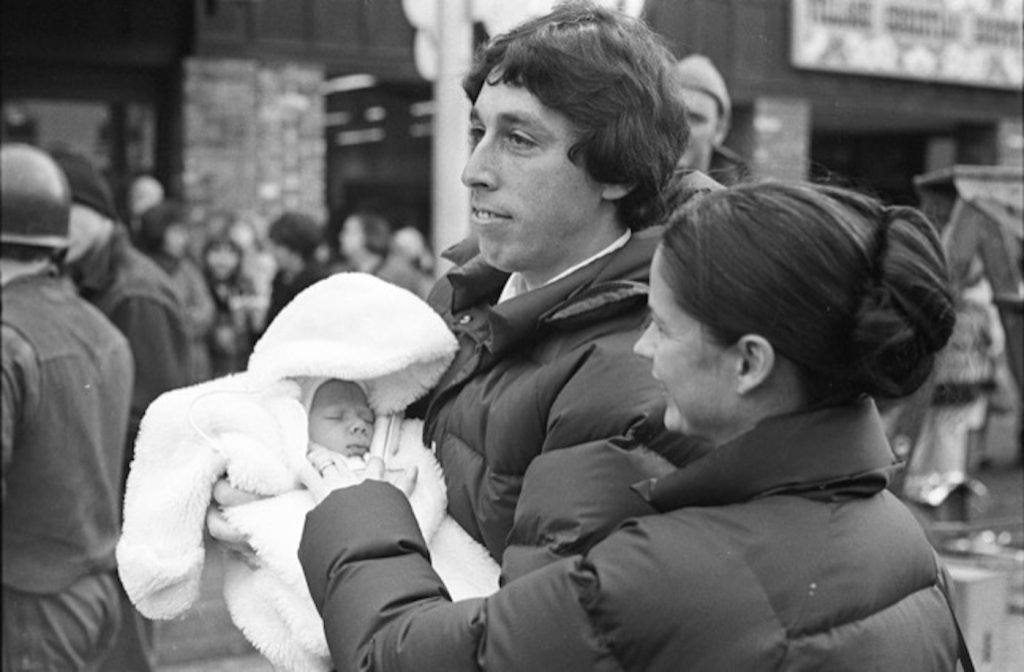 Actor-director Tim Matheson, who after Animal House went on to do Emmy-nominated work on the West Wing among other venues, remembers Reitman similarly as "the sweetest, gentlest soul." Matheson recounts, "I never saw Ivan be rude or mean or hold a grudge against anyone. Even when people were less than exemplary with him. For example, we all knew he wanted to direct Animal House himself, but when John Landis got the gig, Ivan was all in supporting his director."
Like Widdoes, Matheson (who put his kids through MUS, Dos Pueblos, and SBHS) remembers years later encountering Reitman by chance on a flight back to L.A. from Toronto. He recounts, "I believe Ivan was returning from the Toronto Film Festival where he had yet another huge hit on his hands – Juno – which he'd produced and which was directed by his son, Jason. I remember making the conscious decision not to chat him up even though he was across the aisle from me but basically Ivan pulled out his ear buds and wanted to reconnect and we spent the entire flight back talking and reminiscing. I also remember, years later, being on a Zoom with Ivan and he was in this really poorly illuminated room. Turns out he was doing the Zoom from a closet – because he didn't want to wake his wife. The comfort and well-being of others was always a priority to him. That's why all the best talent loved working with him."
Ivan Reitman lived in Montecito's storied El Mirador estate and was a huge philanthropist to our local community. And while Reitman himself was such a light in the world, his family history included some real darkness as his parents were both Holocaust survivors.
I asked Matheson (who owned the Lampoon when I worked there) why he thought Reitman was so uncharacteristically nice. Tim said, "I think because he's a true Canadian. Aren't Canadians the nicest, kindest people there are? Maybe it's the cold that makes Canadians want to be warm."
Whatever the reason, Reitman's spirit lives on in the millions who were touched by his creative and philanthropic works, and the thousands who benefitted locally from Reitman's generosity of spirit. He will be deeply missed, although sequels and remakes of his films will surely live on for quite some time.
You might also be interested in...