There's a Bit of Hope in the Real Estate Market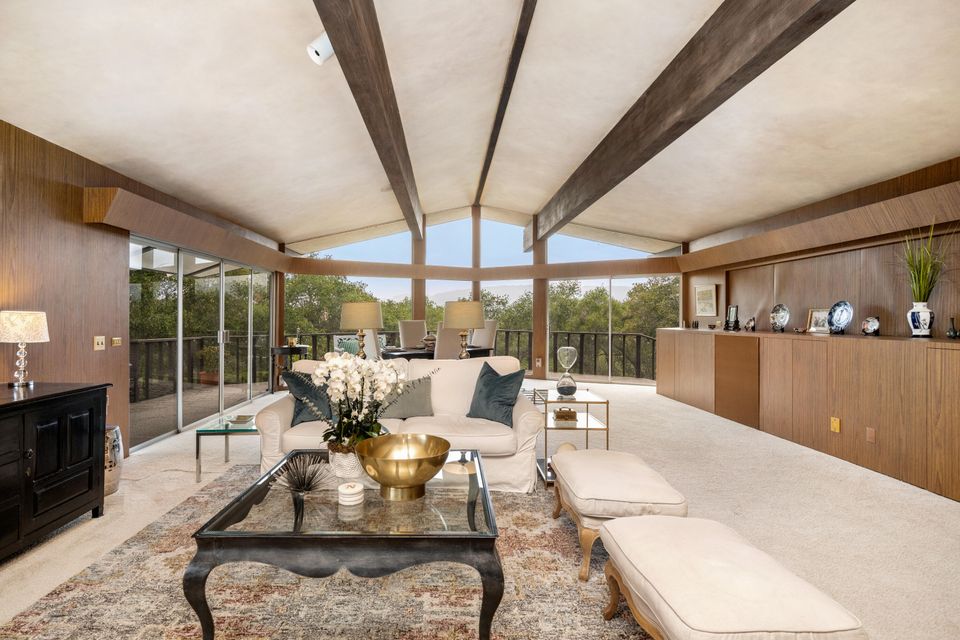 Buyers today are facing enormous competition for the best properties all over the country, and few places more so than Santa Barbara. 
To win the best properties today, buyers must be prepared to move quickly and confidently. As Exclusive Buyers' Agents (EBA), we are advisors and advocates for our clients from contract to closing. But the buying process starts long before a home is chosen. Identifying the ideal neighborhood for you is essential in pre-offer preparation for a successful purchase. Today, we will take a look at the Hope Ranch community.
Santa Barbara has had many personalities in its long-storied past. From the large, successful native American Chumash community 13,000 years ago to the Spanish and Mexican eras in the 18th and 19th centuries to the present, world-renowned destination resort, people have continuously been drawn to this spectacular place on California's South Coast. Unfortunately for newcomers seeking a piece of paradise, there has never been quite enough housing to meet demand.
Hope Ranch is one of the most sought-after communities in Santa Barbara and one of the wealthiest in the state. It is situated Southwest of the city with 773 single-family zoned properties supporting 2,200 people and is defined by ocean and mountain vistas, low-rolling hills, live oaks, and equestrian trails.
Although there have been people living in Hope Ranch for millennia, the first European to leave a significant imprint was Thomas Hope. He came to California from Ireland and in 1861, he borrowed $8,000 from fellow Irishman Nicholas Dent, owner of Dos Pueblos Ranch, and started a sheep ranch on what is now Hope Ranch. Later, Hope built the first harness racing track in California on the site of Laguna Blanca School. Today, 10% of Hope Ranch homeowners own horses. The Victorian-style home he built in 1875 is a county landmark and is listed in the National Registry of Historic Places. It stands across the road from Vieja Valley School on Nogal Drive.
Hope Ranch, however, might have more appropriately been named Chase Ranch. Harold Chase purchased the area in 1923; created over 700 lots — all an acre minimum; built narrow, winding roads with a country feel including one leading to a private beach for residents only; planted over 100,000 trees and shrubs, including 50,000 lemon trees; put in underground utilities and 27 miles of bridle paths; and established one of the earliest and continuous homeowners' associations in California.
Three highly ranked schools, Vieja Valley, Hope Elementary, and Monte Vista, serve the community in addition to the highly regarded Laguna Blanca School. There are also private community tennis courts, La Cumbre Country Club, a private equity membership club that is the most kid-friendly in Santa Barbara, a residents-only beach, and a beautiful lake on the left as you enter under the arched Hope Ranch gate on Las Palmas Road.
Since the first of the year, Hope Ranch experienced 59 sales — an increase of 37%. And as demand increased, prices followed. During this period, the average sale price rose an extraordinary 50% to $6,065,021, with sellers receiving 99% of the listed price. The only positive note for buyers is that the pace of sales and price escalation is slowing.
Today there are seven active listings to consider from the very extraordinary Casa Paloma, a 13-acre bluff-top compound along 400 feet of oceanfront on Via Roblada with a charming five-bedroom Andalusian style farmhouse, guest house, pool and cabana, and organic lemon and avocado tree orchards offered at $33,950,000, to a 2,100-square-foot, three-bedroom, two-bath on Monte Drive needing considerable work at $2.1 million.
There is a four-bedroom, three-and-a-half-bath circa 1966 mid-century modern on Via Laguna offered at $3,395,000 and worth a serious look. Hope Ranch seems to complement mid-century design and this house is a good example of this architectural style that rarely comes to market. This 5,137-square-foot home enjoys an expansive living space: The living room is nearly 1,000 square feet and the family room is even bigger, and floor-to-ceiling windows with an unobstructed view of La Cumbre Country Club in the near distance.
Finding a house in Hope Ranch today under $1,000 per square foot is rare. If this design style is of interest, you should take a look. This 55-year-old house needs some attention, but it may not need major work. Originally priced at $3,995,000, the property was reduced to $3,395,000, a 15% price reduction 65 days ago. Now, at nearly four months on the market, and the holidays upon us, the seller may be ready to say "sold."
You might also be interested in...