'Lifestyle Change': Sansum's Weight Management Program Focuses on Long-Term Results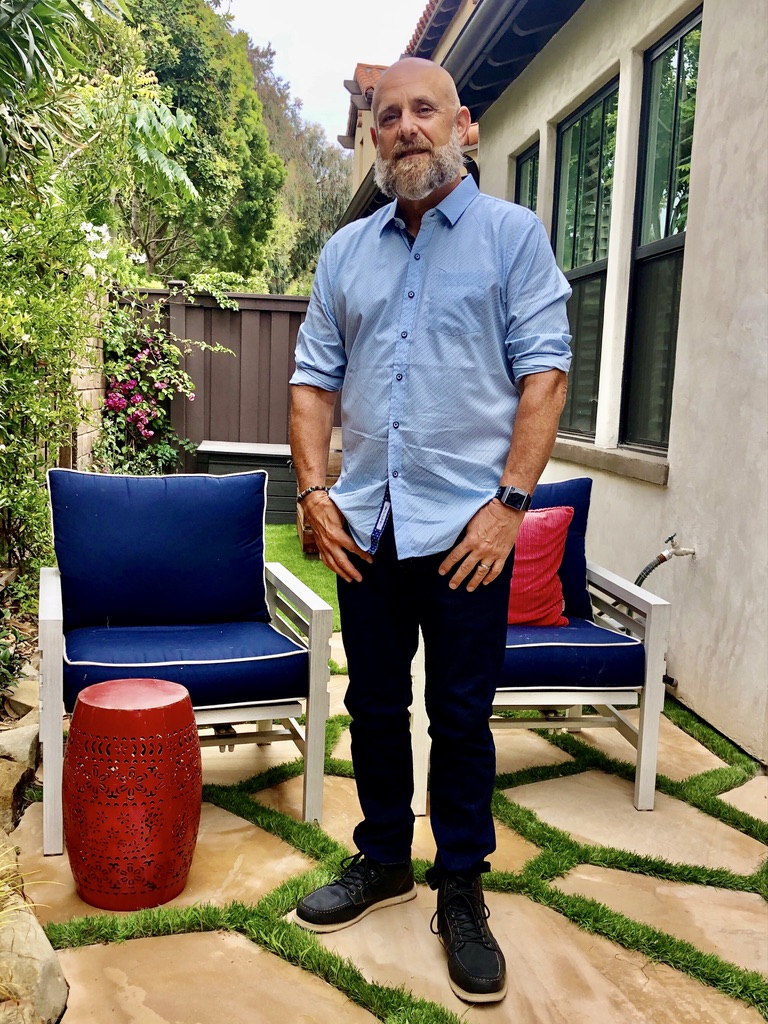 Let's face it, we've all glanced in the mirror a few times during lockdowns and health scares; it's natural to eat unhealthy foods when one is stressed, particularly about situations that are out of your control.
According to the American Psychological Association's "Stress in America" report, nearly 42% of U.S. adults have gained weight since the start of the pandemic — to the tune of 29 pounds on average.
Stress eating is real, and it seems to impact men more than women, according to the report.
But Tom Cantella bucks that trend, utilizing the long-standing and highly successful Doctors' Weight Management Program (DWMP) at Sansum Clinic to drop dozens of pounds, a process that began just before the pandemic.
Cantella had tried keto and other options he found online, seeing minimal success.
"I would lose a little weight here and there, and then it would come back," Cantella told the Santa Barbara Sentinel.
Cantella isn't afraid of a challenge, getting sober through a 12-step program in 2015 — solidifying his own belief that if one truly commits to the process, results can be achieved.
"I just substituted one addiction for another, and I got rather large, and I got up to almost 245, which for me is pretty obese," Cantella explained.
And the injuries started to mount, as Cantella wasn't able to enjoy playing basketball or hiking like usual — which took this from a lifestyle issue to a medical one.
"I also have an 18-year-old son and want to be around to watch him grow up," Cantella said. "And I was realizing if I kept going the way I was going that I was likely to have major health complications.
"I knew it was time to get serious."
It didn't hurt that his wife had also gone through DWMP with plenty of success.
And beyond immediate family, Sansum also provided a personal coach for Cantella, with health educator Jordan Branch acting as an outlet for motivation, guidance and, most of all, hope.
Their first conversation? They needed to identify Cantella's "why," which came down to a want to be healthier, not just for himself, but also for his family.
Then the work got started, with meal replacements provided, as well as a weekly class, which Cantella was able to attend in person for the first three months, eventually replaced by Zoom meetings once the pandemic hit.
"A big part of the success in this program is tracking and regular communication with Jordan," Cantella said. "I was able to talk to him when I was dealing with struggles, particularly ones that came up the first week — it was kind of rough. I had a really bad headache, but I got online and saw a lot of people have certain side effects because your body is probably going through a kind of detox. And that all passed after a week, I started to feel better right away."
Branch also worked with Cantella on expectations, as 11 pounds were shed that first week, but it's pretty easy to come out of the gates quickly.
"It gets harder and harder," Branch said. "When you get past that initial loss, it's about celebrating the inches, not the feet."
And Branch goes back to the "why" question quite often.
"If Tom doesn't have a reason, then it's not going to stick," Branch said. "And that's what we see a lot that external motivators — an event coming up in a month, or someone else making a comment or someone else pushing someone into the program, we can get temporary results.
"But for it to really stick, I find that the people who succeed long term are the ones who have internalized their motivation, who have made it a kind of a part of what they value and who they are, and who, in fact, embrace the process of making these changes."
Donna Gill, DWMP's program manager, explains that the program works in phases, allowing not only the opportunity for weight loss, but also dealing with the stigma that comes with dieting.
It takes time for a patient to realize that DWMP isn't a fad — it's a lifestyle change.
"There's this idea, like, okay, you do it really quick, and then you get out. And so pushing through that to understand, 'Hey, this is a lifestyle change that I'm taking on," and that's where Tom is at now.
"This is about the patient realizing that this is just them, trying to live their healthiest life possible."
You might also be interested in...