The Growing Branches of Lucidity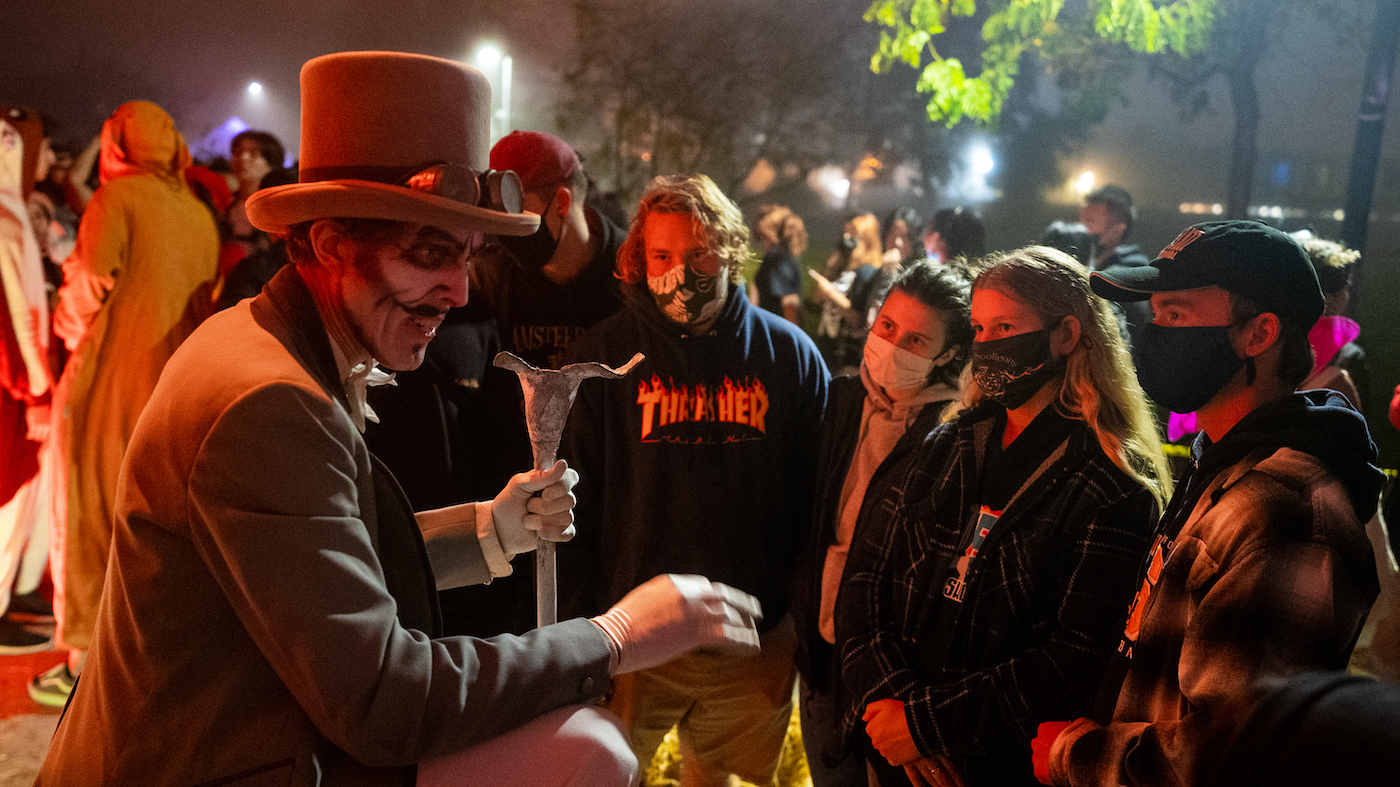 While the past two years have been unkind to so many, live event producers have faced unprecedented challenges. The core concept of their craft has been at stake, with countless live events being cancelled. This was very true for Lucidity Festival, which was only a month or so out when the shutdown occurred. The Lucidity Festival held at Live Oak Campground each April brings three days of music, workshops, and immersive installations to north of the San Roque area of Santa Barbara.
The festival is now in its ninth iteration and has become a signature festival of the area, even receiving international recognition for the festival's family friendliness. One of the keys to Lucidity's success has been their dedication to storytelling, with each year's festival detailing another chapter in the quest of their main character, Lucy. With Lucidity set to be held again next April, what has grown from the disarray of this time is a story of collaboration. Lucidity has always been about community, but over the past two years the services and skills of their staff have helped deepen their roots with other local event producers and community organizations.
What has stemmed from the original festival is an ecosystem of businesses that support both the festival and community's needs. The Branches Mobile Art Gallery may provide curated artworks for each Lucidity Festival, but it is now more than just a traveling fine art gallery. It has since expanded to become a full stage and shade structure design company. These structures use Colombian Guadua construction-grade bamboo and stretched fabric to form distinct designs. These large colorful displays can often be spotted at events and festivals around town.
Lucidity staff imports the bamboo from Colombia themselves, working directly with the bamboo farmers to get exactly the pieces they are looking for. With each bamboo purchase, they open up the offer to the community, allowing people to join in on the order and acquire ethically sourced bamboo for their own projects. During the pandemic, Lucidity even helped build outdoor classroom spaces for schools in the area.
The services that Lucidity has created for its own festival now help other event organizers in the area. Some years back Lucidity wanted to have a security team onsite that matched the values the festival represented. They began their own security firm, the Guardians, who are fully licensed but also bring a kinder touch to conflict. Since then, the Guardians have been hired for other events around town and will often staff the events that Lucidity helps with. This ecosystem of services has allowed Lucidity staff to tread water during these uncertain times while many other live event producers have had to move on to new careers.
Most recently, Lucidity hosted the Haunted Pumpkin Patch in Isla Vista's Estero Park. The park was transformed into seven environments with guests being guided by Lucidity's own costumed characters and immersive spaces. The story revolved around helping save the baby pumpkins' souls; the Pumpkin King having sold them to the crafty Louis Deville in order to save his kingdom from rot and decay. Each group was led through a journey to rescue the young pumpkins' souls and help "set the spirit of Halloween free." Guests were dazzled by lighting installations and aerialists hanging from trees as they met characters like a glassy-eyed oracle or a vegan werewolf touting the benefits of decay and bacteria.
This three-day free event was a collaboration between Lucidity and the Isla Vista Recreation & Park District (IVRPD) which has kickstarted a meaningful relationship between the two. The IVRPD has long been seeking a signature Halloween event that could appeal to all the residents of IV, including the families that live there. For Lucidity, it brought joy and inclusivity to families while also introducing college students into the world of installation and performance art.
The event was family friendly and designed for all ages, sending visitors through Hey-All, rather than Hell, and putting them face-to-face with the devilish Louis DeVille. The event was a smashing success with each night having a long line of families, friends, and students waiting for their chance to save the pumpkins.
The IV event was held on the weekdays leading up to Halloween weekend, but for the actual holiday, Lucidity hosted a wild ride of mythical creatures at the downtown Backstage Kitchen & Bar. It was a night of dancing and revelry with live performances and multiple stages. Lucidity has held events at other spaces in the past, but the overwhelming success of this event opens up more possibilities for Lucidity to bring its distinct style to other venues.
After the flurry of October happenings, Lucidity is taking a moment for itself, hosting a smaller, more private event at its home base of Live Oak Campground. Medicine of the Moment is a campout that will feature some of the programming that Lucidity is known for, while having a simpler structure so the staff can work a little less. There will be a main stage and one healing environment, but for the most part it is "bring your own fun." This smaller campout offers a moment for attendees and staff to enjoy each other's company and see some faces they may not have seen for a while.
It seems to be the medicine this moment needs.
You might also be interested in...