the Fortnight
November 21-December 30
Santa Barbara Sounds at SOhO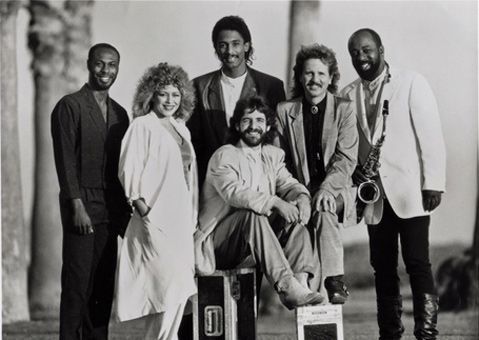 The popular restaurant nightclub took a little longer than almost all other establishments to reopen after the forced COVID closures expired at the end of spring, but the entertainment-every-night emporium is now fully back in action. Peruse the calendar carefully for the hangout owned for more than a quarter of a century by the Hansens, because one subtle shift is a much larger reliance on local acts, which if nothing else is a shot in the arm to the Santa Barbara music scene. Local luminaries landing on the SOhO stage just the rest of this month include the party band King Bee, which marks its 20th anniversary (November 21); the annual Hansen Family Songest on Thanksgiving eve (November 24); Leslie Lembo and Raw Silk, whose tenure goes back to the pre-SOhO days (November 26); veteran vocalist Sandy Cummings & Jazz du Jour (November 28); Dreamland, singer, and music educator Kimberly Ford's tribute to Joni Mitchell that has toured the country (November 28); the autumn appearance of SBCC's Jazz Combos (November 29); and Motown Mondays, DJ Gavin Roy spinning hits of the 1960s and 1970s that emanate from the downtown Detroit label (November 30). Next month brings an acoustic double-bill of the Brambles and Salty Strings in a rare indoor show for the latter (December 4); the native Santa Barbara singer-songwriter Glen Phillips, who didn't let pop success with Toad the Wet Sprocket go to his head (December 7); a holiday jam with locals lending their talents to the Jimi Hendrix catalog (December 8); and Foo Fighters lead guitarist Chris Shiflett, another Santa Barbara native, bringin' da noise in a "Hometown Holiday Hoedown" (December 30). If you can't find something to your taste among that roster, check your pulse.
Where: SOhO, 1221 State Street, upstairs in Victoria Court
INFO:(805) 962-7776 or sohosb.com
December 2-19
'The Wickhams': Austin Meets 'Abbey' 
Revisit Regency romance with The Wickhams: Christmas at Pemberley, the second installment of playwrights Lauren Gunderson and Margot Melcon's Pride and Prejudice trilogy, and a sequel to Miss Bennet, which proved a smash hit at Ensemble Theatre Company in 2019. As the events of that first adaptation unfold upstairs at Pemberley, the servants below find themselves in the midst of a different holiday scandal as an unwelcome visitor has stumbled into the hall in the middle of the night. It's Mr. Wickham, Mr. Darcy's nemesis and Lydia's incorrigible husband. The bustling housekeeper Mrs. Reynolds, Cassie the independent new housemaid, and Brian the helplessly romantic groomsman need to balance their holiday preparations while keeping the boorish and drunk Wickham hidden from Lizzie, Darcy, and Lydia upstairs. The play delves into class and privilege while also celebrating family and forgiveness, themes that resonate in the season of giving. Hi-brow and hijinks combine in the frothy comedy. Former Center REPertory Company artistic director Michael Butler directs ETC's effort.
WHEN: Previews December 2-3, opens December 4, and continues through December 19 
WHERE: New Vic Theatre,
33 West Victoria St.
COST: $25-$72 INFO: (805) 965-5400 or etcsb.org
December 4-23
Christmas at the Lobero 
The holiday season happens early at the former opera house that has become a shining jewel in Santa Barbara's downtown performing arts district, and covers a bunch of genres. There's no formal Nutcracker this year, but Gustafson Dance, the studio/feeding arm of State Street Ballet (which offers its annual Nutcracker performances at the Granada December 18-19), once again performs Rudolph, based on the story by Robert L. May about the reindeer and other misfit characters like Heidi the Elf, Yukon Cornelia, the Abominable Snow Monster, and all of the Misfit Toys. Students aged 2-18 dance to well-known, classic music to kick off the holiday season on December 4… World champion Irish dancers Tyler Schwartz and Emily MacConnell (Magic of the Dance, Celtic Fyre, Celtic Wings) headline the cast for the return of An Irish Christmas, Kerry Irish Productions' revue that boasts dancing, singing, and Irish traditional music to celebrate the season, with nods to the Irish traditions of butter-making, chasing the wren on St. Stephen's Day, drawing down the half door, and more (December 5)… The annual benefit concert for TRAP, aka The Rhythmic Arts Project founded and directed by Eddie Tuduri, an in-demand drummer before a body surfing accident resulted in a TBI, once again features Pockets, which is comprised of studio players and vocalists who collectively have backed everyone from TOTO to Madonna, Chicago and Elton John, The Beach Boys and America, to name just a few (December 11)… The Christmas Revels returns to the Lobero for its 14th production, with the company of more than 60 singers, actors, dancers, and instrumentalists once again donning traditional costumes for a fully staged production with lots of audience participation. This year's offering reprises the 10th anniversary show, an original written in 2017 by Santa Barbara Revels' founder Susan Keller that depicts a moment in the town's history, Anita de la Guerra's wedding festivities that take place during the holiday season of 1835. Richard Henry Dana and his shipmates are invited to attend the celebration; they share their sea shanties, English carols, and mumming antics while being introduced to the fandango, mission chants, Las Posadas, and traditional Spanish music and dance. Half of the 2017 performances were canceled when the Thomas Fire encroached upon downtown, so the set and the show are coming back for two performances December 18-19… In the non-Christmas category, the theater also celebrates classic rock, with concerts from the Robert Cray Band (December 14) and Men At Work (December 23).
WHERE: Lobero Theatre,
33 E. Canon Perdido St.
INFO: (805) 963-0761or lobero.com 
Be Still, My Bluegrass Heart  
Rock supergroups have been iffy propositions ever since Blind Faith imploded after just one album back in 1969. Then there's the six acoustic music aficionados who are out on a tour promoting My Bluegrass Heart. The third chapter of a trilogy that began with the 1988 album, Drive, and continued in 1991 with The Bluegrass Sessions, the project is the latest from Béla Fleck, the bold banjo player whose inventive forays have earned him 15 Grammys in nine different fields, including country, pop, jazz, instrumental, classical, and world music. But his roots are in bluegrass, and the tour to promote Fleck's latest features a Who's Who of the greatest living instrumentalists in the history of bluegrass, a group that consists of four-fifths of Strength in Numbers, half of New Grass Revival, and half of Goat Rodeo, musicians that have been intertwining in a myriad of ways since the early 1980s. That would be mandolinist Sam Bush, dobroist Jerry Douglas, stand up bassist Edgar Meyer, fiddler Stuart Duncan, and guitarist Bryan Sutton.
WHEN: 8 pm
WHERE: Arlington Theatre,
1317 State St.
COST: $38.50-$103.50
INFO: (805) 893-3535/www.ArtsAndLectures.UCSB.edu or (805) 963-4408, www.axs.com/venues/2330
December 12
The Glory of Grace
California's response to the COVID pandemic forced the Granada Theatre to close its doors to the public for what turned out to be a full 18 months. Only one artist actually managed to pull off a performance, albeit one that was videotaped for virtual viewing online. That would be Grace Fisher, the local artist/musician who might just have the most indomitable spirit in Santa Barbara. In 2014, Fisher was in her senior year of high school when a rare virus ravaged her spine within minutes, leaving her paralyzed from the neck down. But instead of retreating into self-pity, Fisher forged ahead with both her music and her art, using a special tool controlled with her mouth to compose and draw, and last December put on her third Winter Music Showcase benefit concert in support of her foundation that has a mission of connecting children living with disabilities to artistic expression. Tonight, Fisher and the foundation are back at the Granada once again welcoming an audience to the inspiring evening of music and art featuring Fisher's original animations and compositions performed by the Solstice Chamber Orchestra as well as appearances by other young locals, including The Voice semi-finalist Will Breman, former Teen Star and American Idol contestant Jackson Gillies, alumni from the San Marcos High Madrigals Choir, string sibling trio Three For Joy, and others. As always, proceeds from the show that's sure to leave a song in your heart support the Grace Fisher Foundation.
WHEN: 5 pm
WHERE: Granada Theatre, 1214 State St.
COST: $20-$59
INFO: (805) 899-2222 or orgranadasb.org 
You might also be interested in...