Stacy Shymansky: Bringing Life and Longevity to Plant Medicine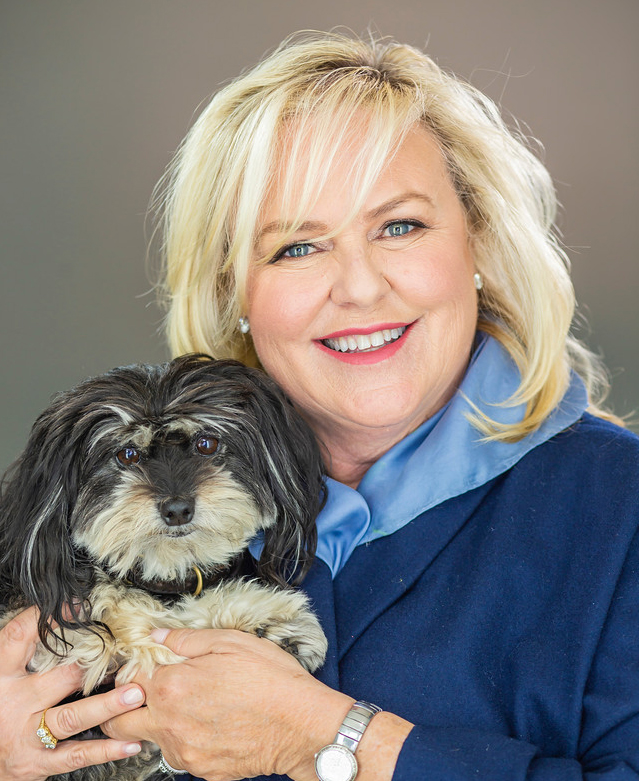 The medical benefits of the cannabinoids such as CBD continue to develop as doctors and researchers study the chemistry and medicinal applications of the cannabis plant. For Stacy Shymansky — a Certified Medical Cannabis Expert, consultant, and world-renowned speaker on cannabinoid treatments — it was through her own path of healing that she discovered a life passion for plant medicine.
Born and raised in Springfield, Illinois, Stacy moved to California in her late 20s where life started leading her down a much different path. It was after going to the Betty Ford Center for a cocaine addiction that she began to find a new direction in her life. She then went to the halfway house Casa Serena on Bath Street, which brought her to Santa Barbara.
In 1990, she began attending the Santa Barbara Herbal School of Medicine and taking self-training classes in herbal medication and application. It was around this time that she began learning about cannabinoids and the different ways to pull apart the cannabis plant. Now with full sobriety, she began taking care of other people's health with her knowledge of plant medicine.
It was while first attending the medicinal cannabis and plant medicine conference, Patients Out Of Time, in the late 1990s where she was able to dive even deeper into the plant, listening to speakers and panels discussing cannabinoids in depth. Stacy has attended every conference they have had since. She also joined the International Cannabinoid Research Society (ICRS) out of Tel Aviv where she began working with Dr. Raphael Mechoulam, the legendary Israeli researcher who first isolated and synthesized THC in 1964. It was his right-hand man that reached out to Patients Out Of Time in the mid-1990s and asked for Stacy's help in creating a treatment protocol for his brother's prostate cancer. Her contributions in this work were later recognized at the 2007 ICRS Conference in Nova Scotia.
Stacy later began working with the esteemed Dr. Henry Han at theSanta Barbara Herb Clinic, who mentored her for about 10 years. From that mentorship formed a friendship and collaboration between the two with Han and Stacy sharing patients, working closely until his passing. Stacy would help apply her knowledge of cannabinoids to his patients suffering from autoimmune diseases and neurological disorders before later branching out into his cancer patients. Today, Stacy continues to work with the clinic while also contributing to a plethora of other organizations and remains as active in the industry as ever.
Stacy is a member of and consults with the American Academy of Cannabinoid Medicine (AACM), based in Santa Barbara. Most importantly, she is the founder and CEO of Medicine Women Health Consultants, a full concierge service that provides cannabinoid treatment protocols for cancer and 57 other conditions where the plant has proven useful. Stacy serves as the Certified Medical Cannabis Expert with a team of established experts, including a director of medicine, naturopath, and functional medicine physician among others. Cannabinoids are only one set of tools in their toolkit at Medicine Women. Their team looks at each patient from the "tip of the nose to the tip of the toes." Working on lifestyle and nutrition, while encouraging hydration and incorporating other plant therapy like Cordyceps and Lion's Mane mushrooms.
Stacy is always available to her patients (see her cell phone number below) with her phone ringing around the clock. Their team is there to consult with patients every step of the way. The goal is to bring "longevity and quality of life so that patients are living with cancer, not dying with it."
Through Medicine Women, Stacy also has worked on a luxury line of hemp-based CBD massage oils and products. They launched first at the Two Bunch Palms Resort near Palm Springs and have expanded to other luxury resorts and spas, including the Rosewood Miramar Hotel and Resort. These CBD products are part of a new pro-aging program she has been working on called "The Journey" that uses cannabinoid therapy and other herbs to keep the body less inflamed as it ages.
Most recently she has been working with COVID long haulers, using cannabinoid treatments and CBD therapy to bring down inflammation and help reduce the effects in long-term patients. With the help of Stacy and her colleagues, patients can discover the many benefits of cannabinoid therapy.
Visit medicinewomenhealth.com for more information or call (805) 451-7551 to contact Stacy directly.  
You might also be interested in...