Singing Kismet's Praises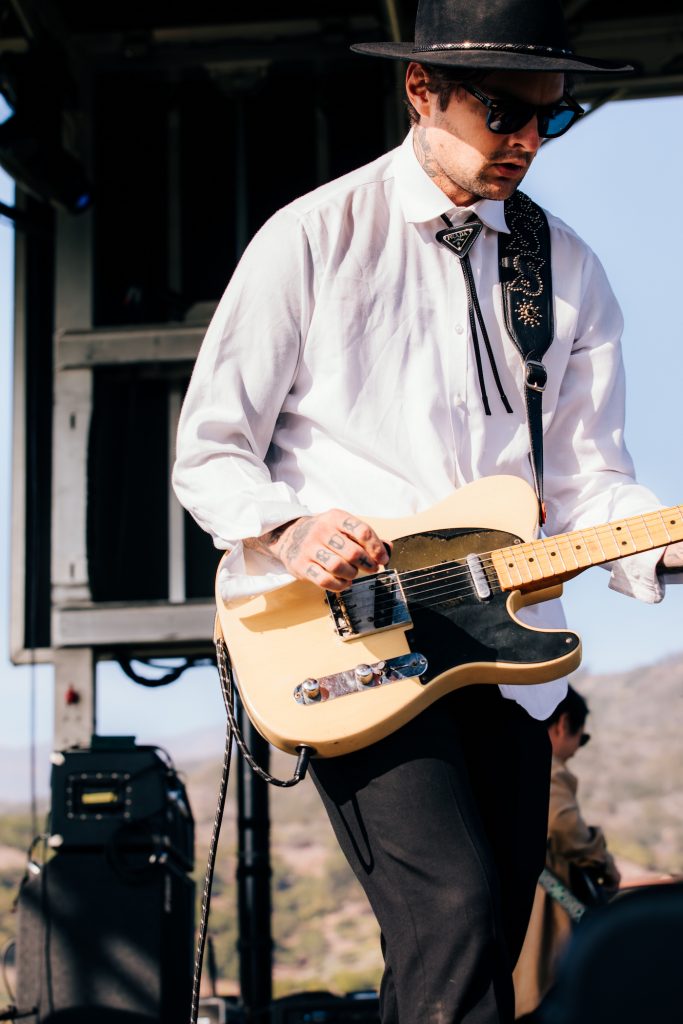 Theater came roaring back to life in town since last we published these pages known as the Sentinel, with every local company save for Ventura's Rubicon offering something to savor. I caught three of the productions, including the biggest of them all in the revival of Kismet,executive produced and presented by philanthropist/publisher Sara Miller McCune. The unprecedented performances were in celebration of McCune's 80th birthday earlier in the year, and it brought Broadway, ballet, and symphony together, the latter two boasting the local resident companies (State Street Ballet and the Santa Barbara Symphony), making their respective returns to their home at the Granada in more than 18 months. While the main event is the love story between a street poet's daughter and the Caliph, the clever and acrobatic choreography by State Street's Bill Soleau delivered by the company's dancers was more riveting than the romance, while Austin Durant simply stole the show with his deliciously wicked performance as the Wazir, everyone's nemesis. Truly a gift for the city, and likely the likes of something we won't see again for a long, long time.
Up Where We Belong
Broadway at the Granada's season debut with the world premiere tour of a new musical adaptation of An Officer and a Gentleman was even more uplifting, at least for those of us who like a little more 1980s rock than classical influences in our show tunes. The musical is based on the Academy Award-winning 1982 film, but with significant story shifts to account for empowering women and minorities, and somehow manages to pull it off even if the ending lacks some of the emotional wallop from 40 years ago. The new version smartly incorporates hits of the decade into the story, employing such songs as "Fly By Night," "Venus," and "Never Surrender" to further the story, and I still don't know how the cast was able to accomplish scaling a 12-foot wall or doing double-time pushups while singing.
What a start to a season that next brings the hilarious and dance-driven Hairspray! back to the Granada November 30 and December 1.
Horse Play by the Beach
I'm not going to make a stupid play on words by saying something like wild horses couldn't drag me away from Wild Horses, the country and American roots music festival that made its California debut the first weekend of November at the Santa Barbara Polo Club. Partly because the cold that descended like the fog when the sun went down on Saturday night got me galloping to my car faster than the ponies that normally ply the fields at the Carpinteria club. But also, because I'm not much for the twangy cowboy style country sound either, although there were plenty of other acts on the bill well worth seeing, such as festival closer Ryan Bingham, who first came to prominence by writing and performing a lot of the music in Crazy Heart, which won Jeff Bridges his lone Oscar back in 2009. Hearing the Texas-by-way-of-California folk duo Jamestown Revival, whose harmonies soar above their smart rootsy songs, was the weekend's highlight in a festival that would be welcome on the annual calendar. But given the rather smallish crowd, I'm imagining it's going the way of so many other fests that just didn't draw enough to move beyond one-off status.
Dance Dimensions
Man, it was good to have BASSH back in town after a two-year break to mark its 20th anniversary as Santa Barbara's groundbreaking theatrical presentation showcasing local dance studios, teachers, students, and ensembles. The show's debut at the Marjorie Luke was a generous affair, with 35 different pieces on the program, about 50 percent more than ever before, the result of creator Derrick Curtis' desire to make up for lost time as well as make space for many more cultural contributions, from Polynesian to Chinese, Arabic, Uzbekistan, and Brazilian ensembles. But that meant it turned into a three-hour event with no unifying theme, a tough haul in the hall despite terrific costumes, lighting, and other production efforts. And not to bash BASSH, but some of us who were there at BASSH's inception might be missing the focus on the actual partner social dance styles — ballroom, Argentine tango, swing, salsa, and hip hop — that gave the event its name.
Far terser was Nebula Dance Lab's 50-minute return to the stage via two new works presented one time only at the Lobero. With Humanity, choreographer Chloé Roberts turned Charles Dickens' "The Child's Story" into a journey across place rather than time, in this case a solo protagonist's sojourn through New York City illustrated with music and movement that veered from swing to contemporary ballet to tap and aerial as well as a healthy dose of Broadway jazz. The night also featured the premiere of Quantum, the latest from Meredith Cabaniss, another local choreographer who also runs her own company and dance lab. The piece was more meditative but equally physical, a tasty intro to Humanity.
Leave 'Em Laughing
Don't Tell Comedy — which books largely L.A.-based stand-ups for pop up performances at venues around town that you only find out about after buying a ticket — relaunched locally with a show that was being video recorded for future streaming in early November in Oniracom's courtyard. The outdoor space got skewered by Mark Smalls, who joked that COVID protocols have created gigs that actually end up with negative revenue: "Every time I get booked, I've got to go to REI." Smalls also had the best Santa Barbara-specific line of the night: "What a good, diverse crowd — all the shades of White!" Accurate, but ouch.
You might also be interested in...