Holiday Party at Paseo Nuevo! Impressive Lineup Will Put You in the Holiday Spirit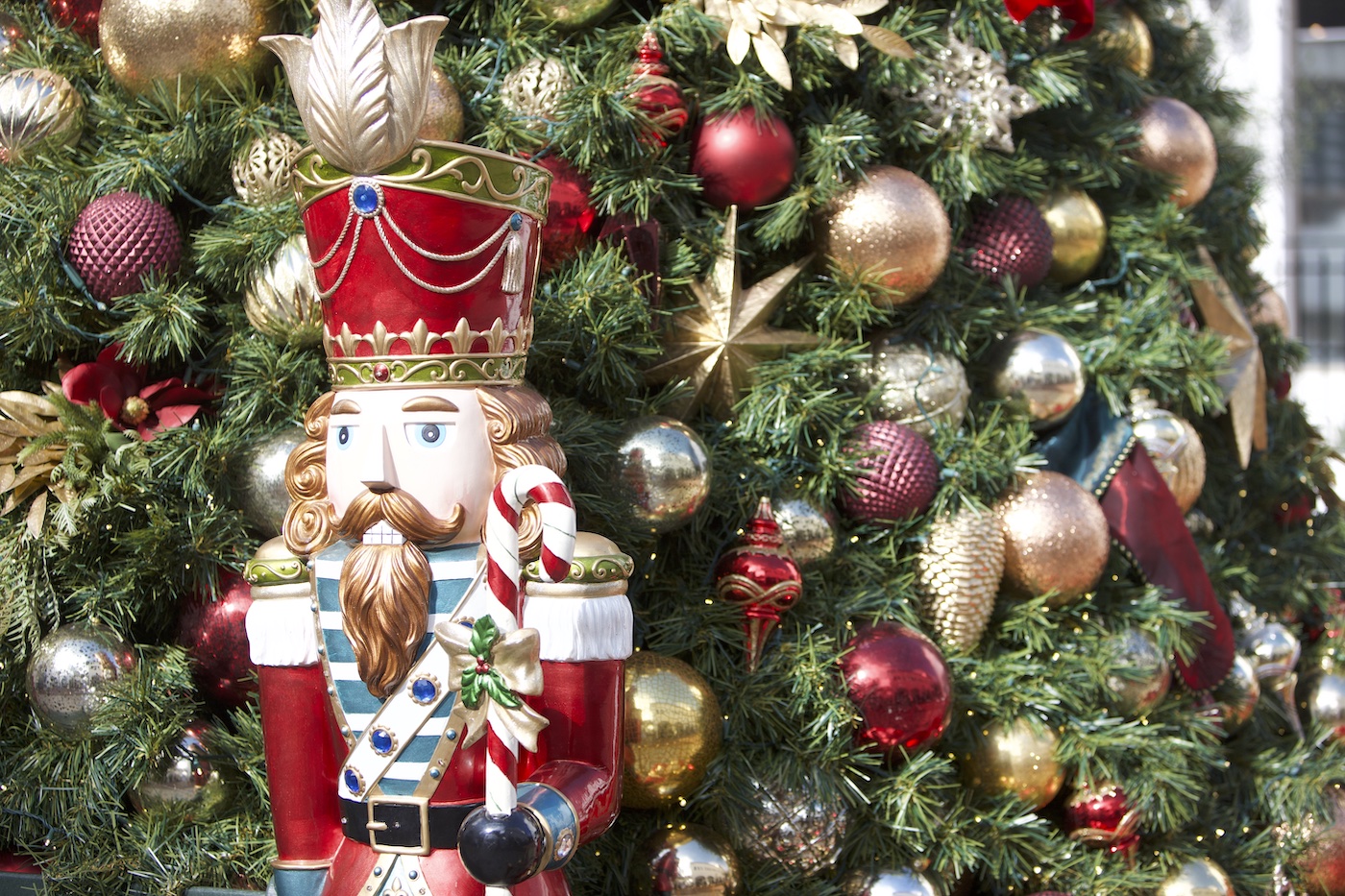 Mary Lynn Harms-Romo readily admits that at 5:30 pm every day, she plans to step away from whatever she is doing to take in the snow.
Yes, the snow.
It's a holiday benefit to her role as senior marketing director and local leasing manager with Paseo Nuevo — and a welcomed sight after the pandemic limited what the shopping center could do over the holidays in 2020.
"Let it Snow" is one of the many events Paseo Nuevo has up its sleeve this holiday season, with many of them set to kick off on November 26.
"We are back to our event planning that we did in 2019," Harms-Romo said. "And it feels great to be able to do that. We are expecting a great holiday season."
Paseo Nuevo has undergone a physical transformation in recent years, with an aesthetic upgrade across the facility that runs parallel with both State Street and Chapala Street — an ideal location, particularly with the ascent of the State Street Promenade that has brought about a significant increase in foot traffic.
Harms-Romo is a big fan of the promenade.
"We feel like we were the first promenade; we embraced that idea of doing retail or eating outdoors very early on," Harms-Romo said. "And to see the city embrace it as well, we love it and support it. It has been good for business."
The shopping experience that Paseo Nuevo now offers is different from years past where Macy's and Nordstrom were the go-to vendors — they are both gone.
Now, through creative leasing and a commitment to local, the shopping center is welcoming local entrepreneurs, including the likes of The Artisan & Company, Anna Janelle Jewelry, The Yes Store, The Grapeseed Company, Maison Santa Barbara, and the SB Urban Flea Market.
The shift in direction was admittedly "driven by circumstance," but Harms-Romo says that after living in Santa Barbara for 22 years, it feels like the right thing to do.
"We are committed to local; it's a hallmark of Santa Barbara," said Harms-Romo. "If we can help local business owners achieve their dreams, there is nothing better than that."
While business has been good, Harms-Romo knows that the holiday season is critical to the success of any shopping center, particularly those that feature small businesses that don't have a corporation to lean on if business is slow.
So Paseo Nuevo has put together plenty of options to drive patrons to the center that go beyond shopping, focused on family and community bonding.
The huge Christmas tree is already a fixture, with "Let it Snow!" running from November 26 through December 31, with the show starting promptly at 5:30 pm and 6:30 pm, with no show on Christmas Day.
Meanwhile, on December 2 from 5:30 pm to 7:30 pm, Paseo Nuevo will host a "Silent Night Silent Disco" holiday dance party, where ugly sweaters and singing your holiday favorites is encouraged. Santa will be around to listen to all of your wants and wishes — yes, even for the adults.
Speaking of Santa, he'll be available daily starting November 26 and will work through Christmas Eve, you know, before he has to get to his night job. If you've got a furry loved one, Tuesdays will be dedicated to pet photos. Every child will also receive a free gift, while the elves will snap the photos.
You can also send off your wish list to the man at the North Pole with the "Letters to Santa Creation Station" near Paseo Nuevo's Center Court. The supplies are provided; you just need to bring your imagination.
If you need to get your gifts wrapped — fellas, we are looking at you — take advantage of the LifeChronicles "Gift Wrapping Station" from December 17-24. The minimum donation to LifeChronicles aids to heal and connect through video chronicles for seniors and the terminally ill.
If you're looking for a freebie or two this holiday season, you can follow Paseo Nuevo on Instagram (@ShopPaseoNuevo), where the shopping center will be hosting "12 Days of Giveaways," with daily prizes on the line from December 1-12.
And if you're just looking to get into the holiday spirit, there will be more than 20 live entertainment options, from carolers to choirs, that will bring the spirit to life throughout December.
"It's a magical time of year," Harms-Romo said.
"After everything this community has endured, we want to help people celebrate — together."
You might also be interested in...