The Jewel of Gaviota, Lady Day, Meet the Animals, and Cheers to Chili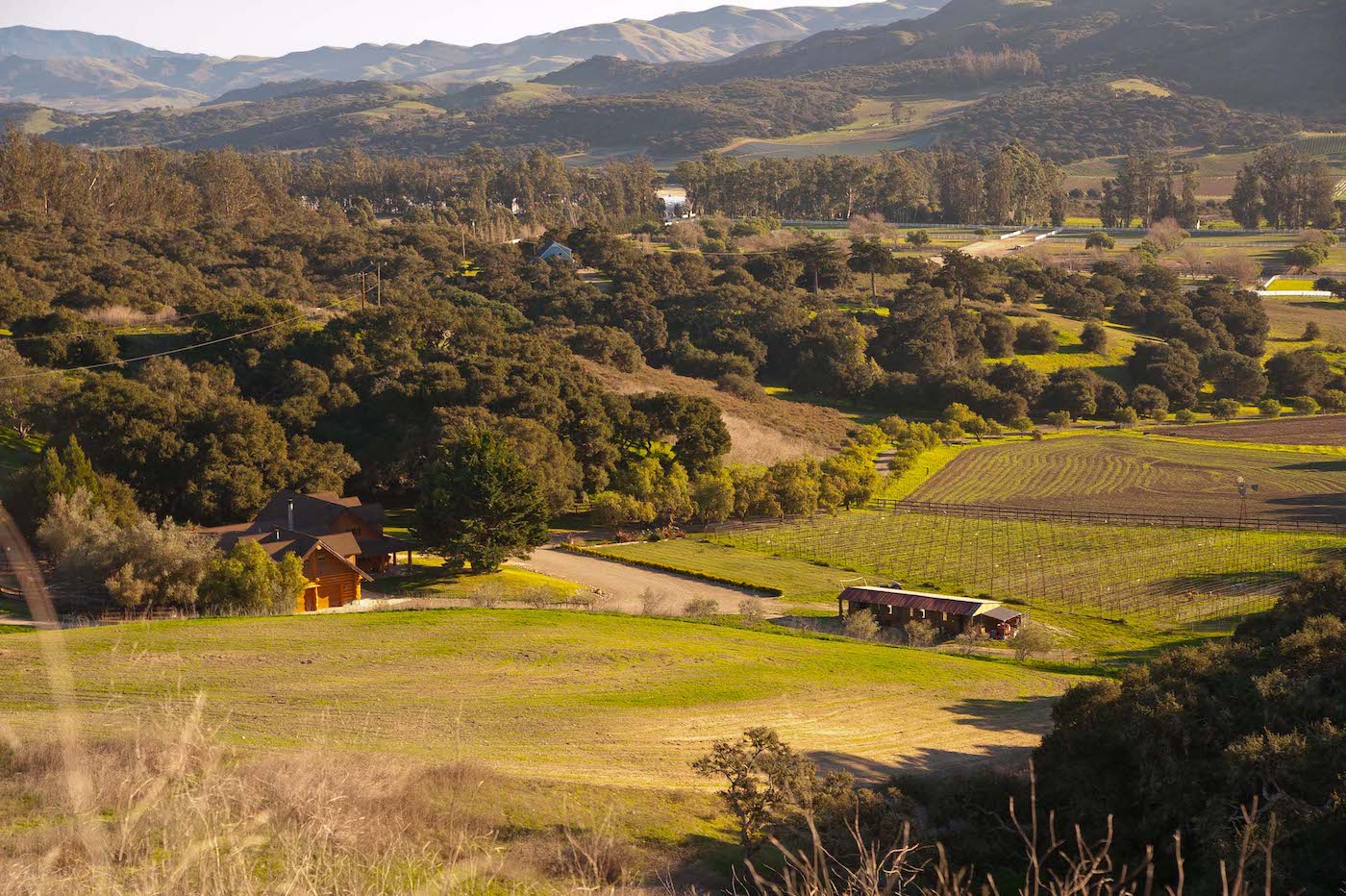 Celebrated as the "Jewel of the Gaviota Coast," the 782-acre Arroyo Hondo Preserve is an impressive canyon located west of Santa Barbara between Refugio State Beach and Gaviota State Park. This month, until October 1, the Preserve is open to the public with reservations on Mondays and Wednesdays from 10 am to 1 pm. Preserve wanderers can enjoy sweeping vistas of the Gaviota coastline and the distant islands of the Channel Islands National Marine Sanctuary. The watershed is home to thousands of plant and animal species — several of which are considered threatened or endangered.
Purchased from the Hollister family in late 2001, Arroyo Hondo is now "protected forever" and managed by the Land Trust for Santa Barbara County as a natural and historic preserve. The old ranch is rich in early California history and has an abundance of important natural features. Cool, stream-side paths course through the bay and sycamore trees transitioning into trails past ancient oaks, and tall yucca blooms and aromatic sage race up the high ridges of the Santa Ynez Mountains.
The Preserve lies within the California Floristic Province, an area identified by Conservation International as one of the World's 35 Biodiversity Hotspots. The area's diverse rock types have given rise to several soil types with different plants found growing in all areas — with both north-facing and south-facing slopes, and a deep stream channel, where temperature and moisture conditions vary widely.
For its size, the Preserve hosts a diversity of plants and animals including coast live oak woodland, riparian woodland, coastal sage scrub, chaparral, grassland, giant chain fern wetland, reproductive structures of fungi, and many species of Lichens that grow on rocks and trees — which is a signal of clean air as lichens are sensitive to air pollution.
Hummingbirds sip nectar from hummingbird sage among prolific wildflower blooms as butterflies and dragonflies flit from stream to shrub greeting banana slugs, green tree frogs, red legged frogs, California newt, pond turtles, blue bellied lizard, birds, snakes, squirrels, and coyotes, bears, and bobcats.
There is even a Fish Passage, built under Highway 101 with baffles and resting pools to help Steelhead swim to the ocean and return to fresh water to spawn. Although guests are not allowed to walk through the passage to the ocean, this is where young steelhead prepare for their move into salt water.
Regain your pandemic sanity — reconnect to nature and explore the winding trails, creek, shady trees, and the rewarding views at the preserve.
WHEN: Mondays and Wednesdays throughout September from 10 am to 1 pm
WHERE: Arroyo Hondo Preserve
COST: Reservations are free and required and capped at 30 people per date
INFO: Docents are available to interpret the wonders of nature at the Preserve. Find information and reservations at sblandtrust.org.
Cheers to the Chili
The hot stuff returns to Buellton for the Annual Wine and Chili Festival. Festival goers can sample wines from over 30 wineries, craft breweries, and spirit companies alongside a bounty of chili and salsa served up by more than 20 of some of the best local chefs and restaurants as they compete to take home prizes for the best chili and homemade salsa.
This year's event takes place down the street from the festival's home court (Flying Flags) for a noted "one year hiatus" at Riverview Park, with health and safety as a top priority. Vendors will operate under the guidelines of the Santa Barbara County Health Department.
Live entertainment by The Dusty Jugs, Vineyard Byrds, and DJ FIU, lawn games including cornhole, food trucks, and everyone's favorite, mega-sized beer pong round out the afternoon of spicy fun.
Guests can also "Jump on the Brew Bus Ride" for safe transportation with pick up locations in Goleta, Santa Barbara, and Santa Maria.
WHEN: Sunday, September 12 from 12 pm to 4:30 pm
WHERE: River View Park, 151 Sycamore Drive in Buellton
COST: $45 per person, $20 13 to 20 years old, and $10 for children 12 and under 
INFO: to purchase tickets and more details
visit www.buelltonwineandchilifestival.com
'Lady Day at Emerson's Bar and Grill'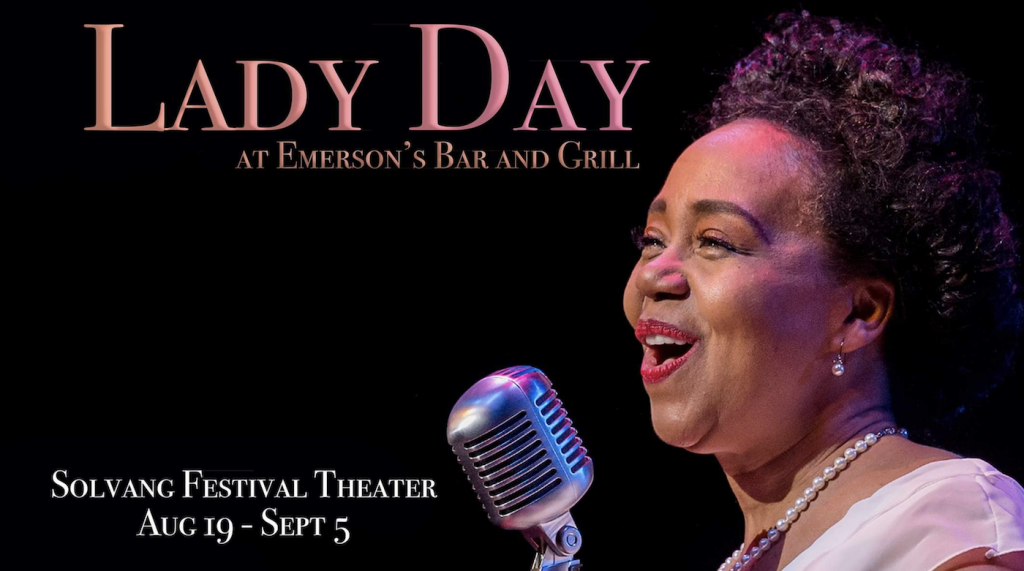 Step into Emerson's Bar and Grill and witness one of Billie Holiday's last performances. The nickname "Lady Day" was given to the jazz singer by her friend and music partner — Lester Young (an American jazz tenor saxophonist). More than a dozen of the jazz legends' songs are interlaced with salty, often humorous reminiscences in this captivating portrait of Holiday and her music. Songs include "God Bless the Child," "T'ain't Nobody's Business If I Do," "Crazy He Calls Me," and "Easy Livin'." Includes Adult themes and language.
WHEN: Running through September 5 at 8 pm
WHERE: Solvang Festival Theater, 420 2nd Street in Solvang
INFO: For more information visit www.pcpa.org
Meet the Animals Farm Tour
Hidden Canyon Ranch invites all creatures great and small to their property for a greet and meet to learn about farm practices, sustainability, regenerative agriculture, and more. The 90-minute walking tour will be led by an experienced rancher, and cover everything from vineyards and gardens to the composting operation, livestock, and many animals at the Farm. Guests will "cover a lot of ground" and get the chance to pet and visit with mini donkeys and shop at the on-site farm stand stocked with estate produce and ranch-made goods. 
The 44 acres of Hidden Canyon Ranch is tucked in between the Santa Ynez and Lompoc valleys, amongst the rolling Santa Rita Hills, and boasts expansive views from nearly all spots on the ranch, including rolling hills studded with oak trees, expansive lawns, and surrounding vineyards and ranches.
Established in 2010, they have been slowly expanding their operation to farming and ranching guided by the principles of biodynamics, regenerative agriculture, and permaculture.
Be prepared to be on your feet with moderately strenuous walking. Close-toed shoes are always best, especially if you want to go in the enclosures with the animals.
WHEN: Saturday, September 11 from 10 am to 11:30 am
WHERE: Hidden Canyon Ranch, 5425 Campbell Road in Lompoc
COST: Adults $40 and children $20
INFO: For more information visit www.hiddencanyonranch.com
You might also be interested in...