the Fortnight: 4 – 24 SEPTEMBER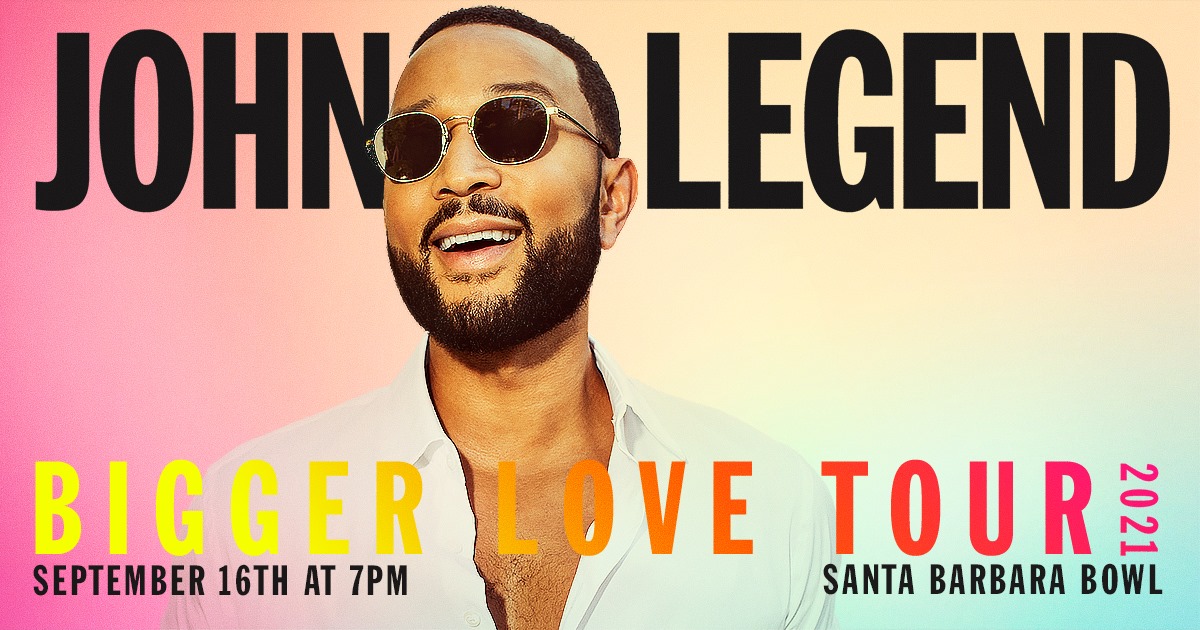 WED & FRI, SEPT 8 & 10: L.A. rock, then and now, at Lobero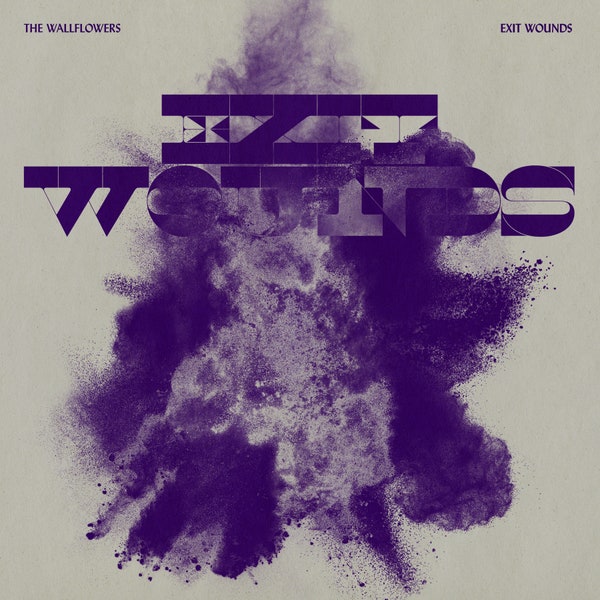 The Wallflowers' leader Jakob Dylan has spent time in recent years either making or promoting Echo in the Canyon, the documentary that looks back longingly at the mid-1960s when Hollywood's Laurel Canyon served as creative and residential stomping grounds for such budding bands as The Byrds and The Mamas & the Papas, not to mention Crosby, Stills & Nash and Joni Mitchell. Jakob, the son of folk-rock legend Bob Dylan, shared not only an early screening of the movie at the Santa Barbara International Film Festival in 2019, but he also fronted a four-song set with many of the musicians from the L.A. concert that had been captured in the movie. Now Dylan is returning in his more familiar guise as the leader of The Wallflowers, although the band members won't be so familiar as they are, once again, a new cast of musicians, following the singer-songwriter's wont in recording and touring. This show is part of a tour performing July's release of The Wallflowers' first album in nine years titled Exit Wounds, which takes stock of the massive changes in society since 2017… Step back a few years further in rock 'n' roll history on Friday night when the Lobero hosts Jan and Dean's Beach Party! featuring Dean Torrence, one-half of the harmony-laden duo whose run in the 1960s includes an impressive 14 Gold records. Their biggest hit "Surf City," which was co-written by the duo and Beach Boys founder Brian Wilson, was the first "surf" record to reach No. 1 in the U.S. Reformed in the 1980s after a successful summer tour with The Beach Boys, Jan & Dean toured the world until Berry died in 2004, but the surf tradition carries with at latest a nod at authenticity as Torrence fronts a band that features current and former singers and players of the Brian Wilson Band and The Beach Boys. We're told they'll play "Barbara Ann," "The Little Old Lady From Pasadena," "Dead Man's Curve," "Sidewalk Surfin'," "Ride The Wild Surf," "California Girls," "Good Vibrations," "I Get Around," and "Fun, Fun, Fun" along with other hits of the era. 
WHEN: Both shows begin at 8 pm
WHERE: Lobero Theatre, 33 E. Canon Perdido St.
COST: $57/$67 Wallflowers; $52/$62 Beach Party
INFO: (805) 963-0761
or www.lobero.com
SEPT 11 – OCT 3: Back at the Bowl 
Santa Barbara Old Spanish Days Fiesta, which took place as a truncated series of events in its usual time slot of early August, may have already come and gone. But in this strange year, surely there's still room for the annual Santa Barbara Mariachi Festival even if it's a month or so later. Titled ¡Viva Mexico! ¡Viva el Mariachi!, the festival, which usually arrives at the Santa Barbara Bowl on the Saturday of Fiesta week, stars several big names in the biz, including Mariachi Sol de México, Mariachi Reyna de Los Angeles and Mariachi Nuevo Mujer 2000. If it helps, you can also think of the show as a sneak preview of the musical backbone of Opera Santa Barbara's return to the Lobero stage on October 1 & 3, featuring Grammy Award-winning Los Angeles-based ensemble Mariachi Los Camperos… Also heading into the 4,000-seat amphitheater that serves as one of the crown jewels and most enviable venues in our area: rootsy singer-songwriter John Legend (September 16); sisters in song Haim (September  17); comedian-TV personality Trevor Noah (September 18); the folk-blues-soul star Gary Clark, Jr. (September 19); alternative heroes My Morning Jacket (September 23); the 24-year-old Grammy-winning singer-songwriter Gabriella Sarmiento Wilson better known professionally as H.E.R., an acronym for her approach of "Having Everything Revealed" (September 24); L.A. indie rock band Lord Huron (September 28); '80s rock band Foreigner playing their hits backed by a full orchestra (October 2); and the timeless legendary folk-rock pioneer Van Morrison (October 3).
WHEN: Varies
WHERE: Santa Barbara Bowl, 1122 N. Milpas St.
COST: Varies
INFO: (805) 962-7411
or https://sbbowl.com/concerts
FRIDAY, SEPT 17: Carlos at the Cornerstone 
Evenings at Elings returns with yet another reggae show featuring some of the major players in the genre. Tonight, Don Carlos — whose career is fairly similar to Michael Rose, last month's headliner at Elings — also hails from Jamaica and began singing in 1973 as an original member of Black Uhuru. He's been in and out of that band over the ensuing years while also pursuing a solo career that has yielded upwards of two dozen albums known for his deep dub/roots style and distinctive voice. In more recent years, Carlos Don joined forces with the California based Reggae Angels, who backed him for four years and subsequently evolved into his own band called Dub Vision and has served as a special guest with Slightly Stoopid. Local reggae heroes Cornerstone open the show.
WHEN: 5-10 pm
WHERE: Elings Park, 1298 Las Positas Rd.
COST: $25 general, kids 12 and under free
INFO: (805) 569-5611
or www.elingspark.org 
SEPT 24 – OCT 1: Ojai's Libbey-ation
Four more dates — split between tribute bands and the real things (although just how many original members remain in the latter category is debatable) — close out the concert season at Libbey Bowl. The intimate, tree-lined amphitheater hosts DSB, which stands for Don't Stop Believing, the biggest hit for the band Journey, which DSB does its best to copy in concert, in this case on September 24… Two days later, you may wonder if it's "Just My Imagination" or is that really Temptations co-founder and leader Otis Williams still keeping the Motown music alive for more than half a century? The Temptations are one of the most iconic bands in the history of American music, noted as much for their precise choreography on stage as a string of male vocal ensemble hits that include "My Girl," "The Way You Do The Things You Do," "Get Ready," "Ain't Too Proud To Beg," Losing You," "Cloud Nine," and "Ball Of Confusion," and many more… On October 1, Queen Nation, which pays tribute to — yep, you guessed it — Queen proclaims "We Will Rock You" and rhapsodizes in a bohemian way, although can anyone (even Oscar winner Rami Malek) really successfully impersonate Freddie Mercury?… With Grace Slick long gone, Marty Balin and Paul Kantner dead more than three years, does it really matter that Jefferson Starship original members David Freiberg, the multi-instrumentalist who is also a founder of fellow Bay Area band Quicksilver Messenger Service, and drummer Donny Baldwin are still anchoring the act that itself grew out of Jefferson Airplane? Well, sure, if you can sign on to the fact that the group does feature longtime members Chris Smith on keyboards and synth bass, Jude Gold on lead guitar, and Grammy nominated Cathy Richardson. The latter actually filled in at Slick's behest when Jefferson Airplane accepted its Lifetime Achievement Award at the Grammy Merit Awards a few years ago. Or simply if you can "Count on Me" and believe in "Miracles."
WHEN: All shows start at 6 pm
WHERE: 210 S. Signal St., Ojai
COST: Various
INFO: (888) 645-5006 or https://libbeybowl.org
You might also be interested in...