Live Music at SOhO is Baaaaack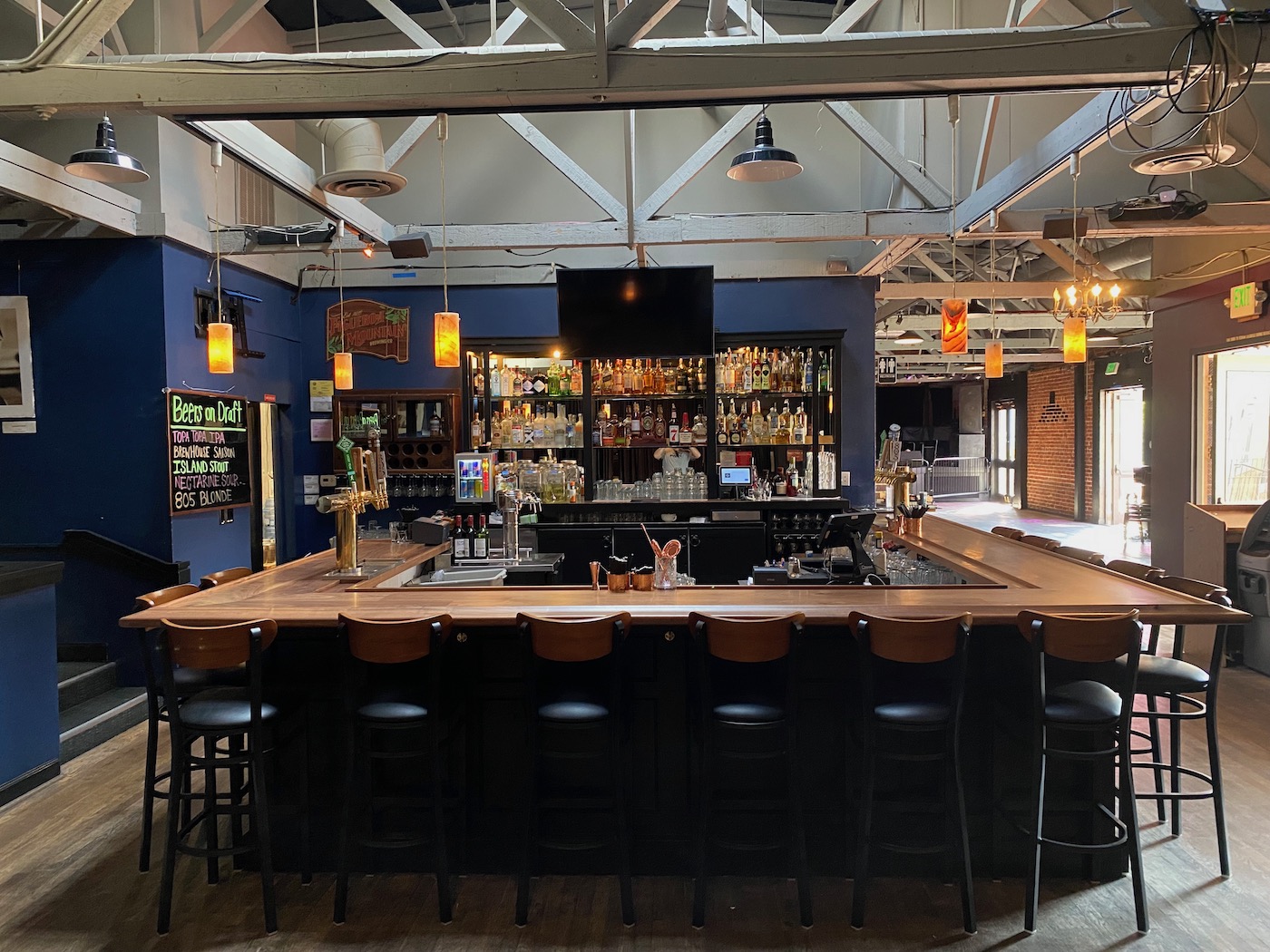 The return of live music has been one of the most anticipated events during these rough times. For many around the area, going to see a live show at SOhO was one of the most sorely missed experiences through the quarantine. While the Santa Barbara Bowl makes for a memorable outing, many locals have countless memories seeing stellar shows and old friends at this iconic venue.
For years SOhO has been delivering daily music, food, and culture to the community. It has been such a favorite venue of the local music scene, bringing notable bands and providing events space to private parties and organizations such as the Lucidity Festival. Much to the dismay of the community, the club had to stay closed to the public for the past year and a half. They were about to reopen but then the second outbreak happened. Thankfully, SOhO reopened with live music this past week.
With the sudden closure and cancellation of live music events, it was a shock to Gail Hansen, who owns the club along with her family. Fortunately, they were able to use this time to make some upgrades to the venue, receiving a NIVA grant to assist with their efforts. Those returning will recognize the familiar space but with a little polish and new additions. The interior has been painted and given a new bar top, along with renovated restrooms and new furniture. They also made some improvements on the lighting and sound equipment, bringing a better experience for the relaunch of their live shows.
Of course, they are following all guidelines and safety protocols with each event. Attendees will have to provide proof of a vaccination card or a negative COVID test result from within the past three days. Naturally during the pandemic bands had to cancel their tours and only some have returned to touring, albeit in a limited capacity. To start, SOhO won't be open the full seven days like before.
With so many canceled tours it has been harder to keep a full calendar, but this has also allowed them to book more local bands. Their website — www.sohosb.com — is up and running again with their scheduled shows. They celebrated their first show back with local favorite reggae-rock band Groove Shine, and with more shows on the books, we can all celebrate as well.
In September, the schedule is full, with plenty of music variety, including:
— September 6: Jazz Jam with Sandy Cummings
— September 7: Singer Songwriter Showcase
— September 8: Detar Studios Band Showcase
— September 10: Dan Zimmerman Band; Funk it Up with Area 51
— September 11: Jackie Venson
—September 12: Santa Barbara Jazz Society featuring Jeff Elliott Trio;
An Evening with Venice
— September 15: Brother with Golden Boy
— September 16: Mike Dawson & the Smokin Kills
— September 19: Willie Watson
— September 20: SBCC Monday Madness Jazz Band
— September 22: Numbskull Presents: The Regrettes
— September 23: Luis Muñoz Trio
— September 24: Uncle Uncle
— September 25: Which One's Pink
— September 26: Sandy Cummings & Jazz du Jour
— September 27: Motown Monday
— September 28: Singer Songwriter Showcase
— September 29: Numbskull Presents: Andy Shauf w/Hand Habits
— September 30: King Dream
You might also be interested in...