Hidden City Studios Bringing Acoustical Magic to the Community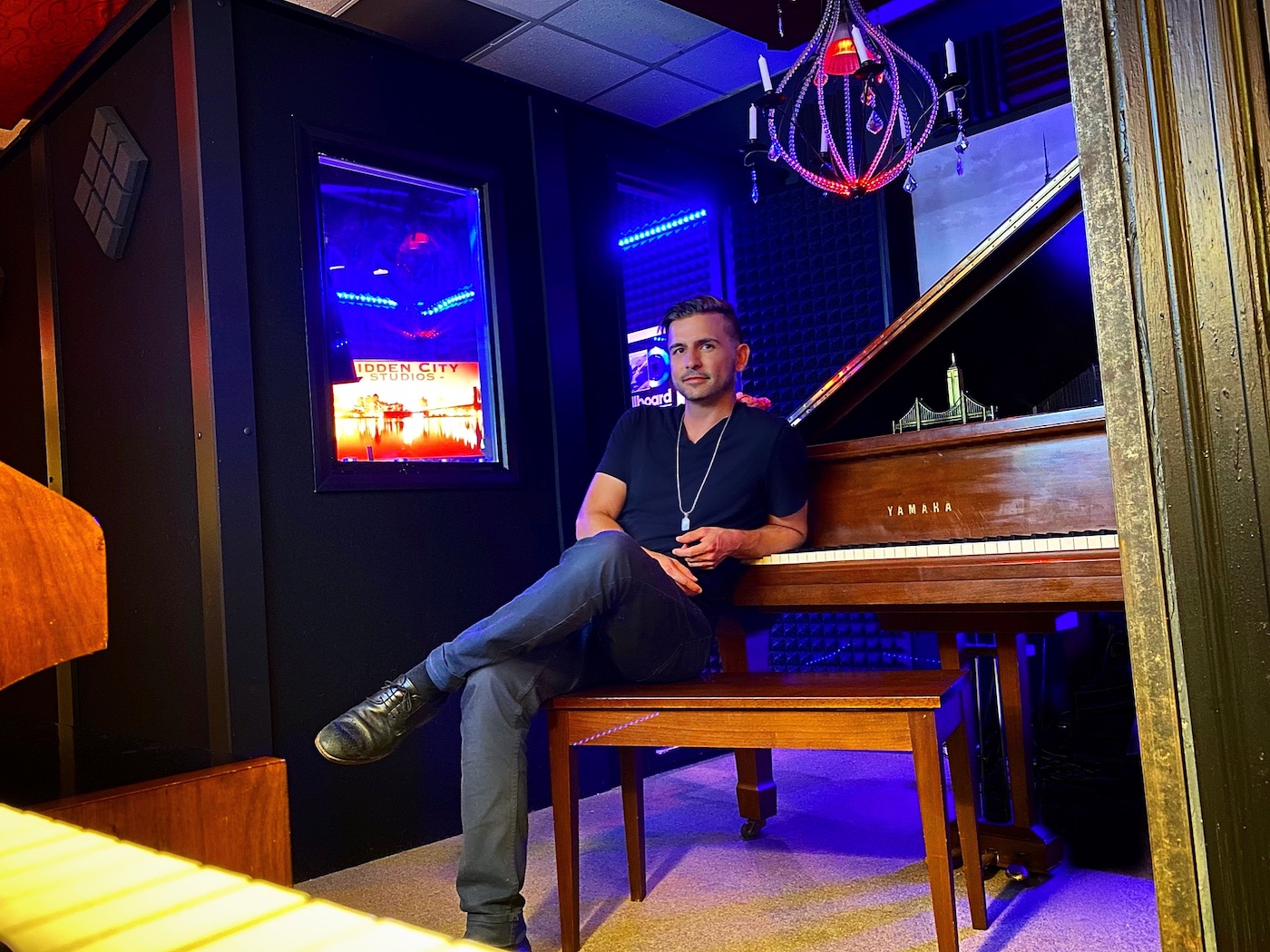 For the music we hear, the actual songwriting and playing is only the beginning of the process. The production and mastering of a track can really polish the piece and give it a distinctive style. It is the subtle changes that occur in the studio where magic can be added to the finished piece. Many musicians seek out producers that can help bring that special something that makes a song standout. They also may need help with the writing and playing process and a talented studio can help them bring their songs to life. For years now, Hidden City Studios has been helping provide these professional sound services to the community. 
With an extensive background in sound engineering and production, and playing a range of instruments, Elliott Lanam, founder and mastermind behind Hidden City Studios, has been polishing the dreams of musicians and other creatives in his downtown recording studio. Elliott was originally born in the Bay Area but came out to the area to attend SBCC where both his brothers had also gone. He took a sound recording class while there and got an internship at the studio, Sound Design, where he spent a few years before moving to Play Back. Elliott briefly interned there but soon found himself the head engineer, producing music and assisting with sessions and production. While there, he was also rehearsing with a local band in a Funk Zone warehouse.
Add a microphone and you have a recording studio, albeit a rudimentary one, and they began to record there. When the band broke up a month before the lease was up, Elliott decided to take over the space and install a better recording setup. That first month he was able to get a client, the next month he booked two, from there it just continued to grow. The Funk Zone studio space did not make for an ideal recording setting. The woodshop next door did not help. He began searching for new spots and found a potential one on Craigslist. Elliott was at a crossroads in his life, debating whether to continue with this work track or to head off to Europe and explore for a bit. Although other, more prospective renters applied, the owner respected that he was at this life decision and graciously decided to rent him the space.
Hidden City Studios is tucked behind the Canary Hotel in an alleyway next to the Chapala parking structure off Carrillo Street. In the main room, a colorful front lounge hosts both guests and Elliott's workstation and span of screens. Sound dampening pads are dotted along the walls, providing the iconic recording studio look. Different kinds of keyed instruments line the hallway that leads to the recording space. Influenced by his love for classic rock, Elliott wants to define his sounds as a producer and artist as "a hybrid between modern meets vintage." The studio is filled with tons of analog equipment that Elliott can play into each piece. He still uses some digital bells and other sounds, but these instruments provide a characteristic sound that can't be replicated. Eventually, Elliott was able to rent out the studio next door where there are additional recording areas. Today, he also has a smaller apartment recording studio in Santa Monica where he can work and produce music in the Los Angeles area.
Elliott was able to really explore his own creative interests during the lockdown, having the whole studio as a playground. During this time, he was able to produce three albums with 10 songs each, as well as a single, "Who I Am," as a personal statement. The recently released album, Delirium Honey, features a local singer and different style on each track. Buddha Momma is a meditation fitness album that Elliott created as a Christmas gift for his mom. The album One Man Orchestra features his cinematic scores that he has produced for TV channels like Animal Planet and the Discovery Channel. With his cinematic works, Elliott can explore weird sounds and play with unique instruments like a violin bow that can be played on a guitar.
In the studio, Elliott is his own one-man band, capable of playing all the main ones including keyboards, drums, percussion, bass, guitar, and a variety of other stringed instruments. Naturally, he can provide all these services to his clients as well. At Hidden City Studios, Elliott assists with everything from voice-overs and podcasting to song writing and session playing. On the engineering side, Elliott does all the editing, mixing, and mastering himself. With this diversity of services and skills, Hidden City Studios produces a wide variety of musical, cinematic, and spoken tracks. For Elliott, it is a chance to bring some magic to both his clients and own works.
You might also be interested in...