Dinner with a Side of Polo: New Fieldside Grill Offers Distinctive Culinary Experience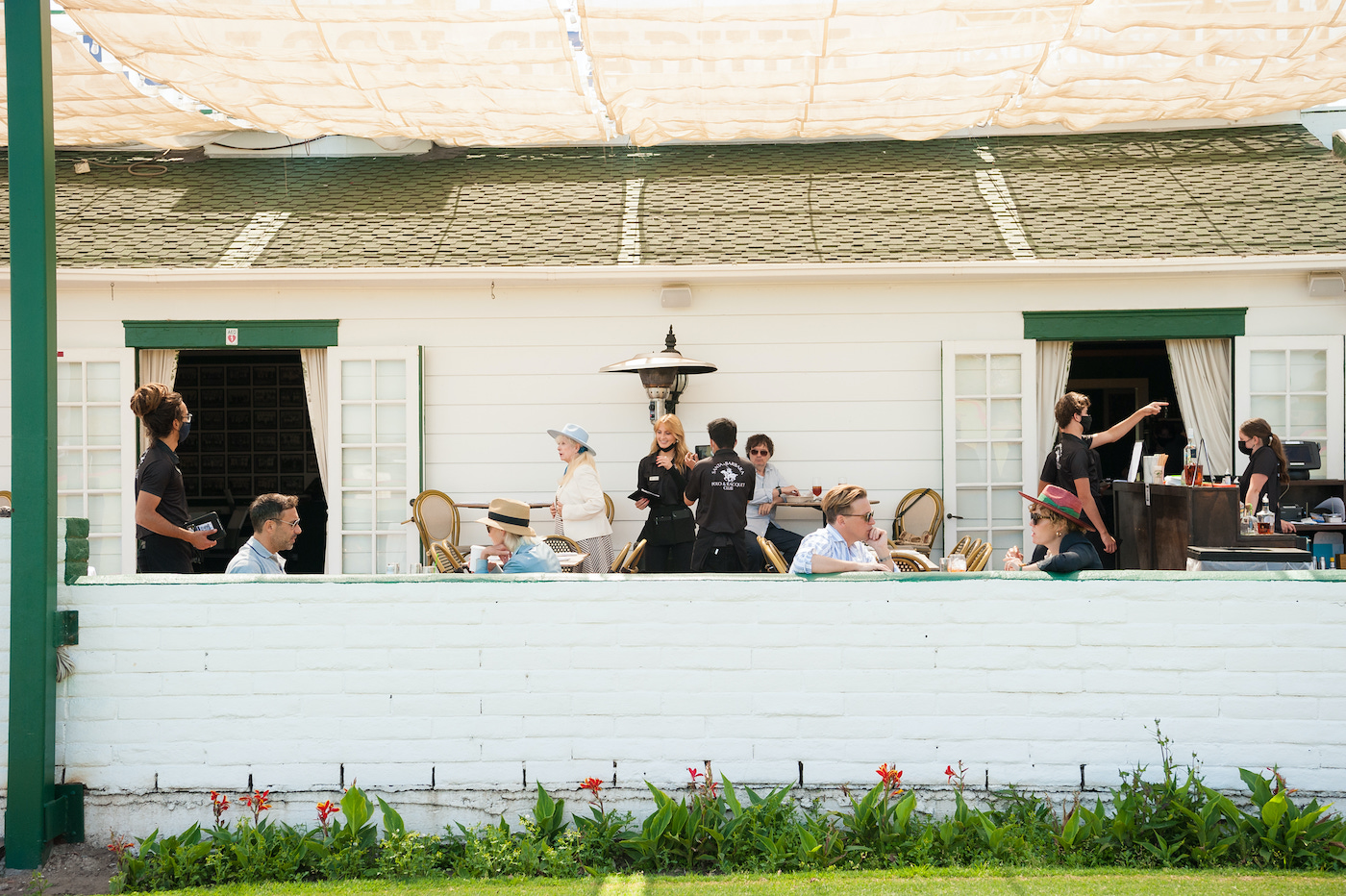 One of the newest spots to eat in town is a longstanding destination all its own. The Santa Barbara Polo & Racquet Club is one of the oldest of its kind in the U.S., and its polo season, which runs May through October and lures a sophisticated crowd to both play and watch from all over the world, is one of the longest in the country.
Even those who are not polo buffs, though, are familiar with the allure that exists on the other side of the verdant hedges that line Foothill Road in Carpinteria: myriad sports amenities, a historic clubhouse and, thanks to three polo fields, wide stretches of green as far as the eye can see.
The special setting itself, then, adds to the unique sensory appeal of the Fieldside Grill, the club's new culinary venue that's now open to members and non-members alike. It launched in May, and a gourmet lunch and dinner experience is offered five days a week, from Wednesday through Sunday.
"We felt that… establishing a full-scale restaurant would be a welcome addition for the community," says general manager David Sigman, who admits that creating a gastronomic program that matches the club's visual grandeur was a primary focus for his team. He adds with enthusiasm, "And the food is as awesome as the views!"
Indeed, the food at the Fieldside Grill does impress, both in its gourmet slant focus on flavor, as well as its approachability. This is really good food in an upscale setting but presented in a casual and practical way. The lovely environment that surrounds, especially in the open-air patio that overlooks the main polo field, tempts diners to eat a little slower and sip a little longer — no one's in a hurry to leave.
The team behind the food here is Best Beverage Catering, a national event company that's used to food prep and presentation at major events — think Coachella Festival and the eight-day Amgen Bike Tour of California. Something like the polo crowds on a Sunday, then, when more than 2,000 people come out to feel the thundering of hooves on the grass nearby, is something they can handle with consistency.
"It's a very cosmopolitan and cross-cultural crowd," says Andreza Holt, the Grill's director of food and beverage, a Brazilian native who joined the team earlier this summer after a 10-year stint at the Four Seasons Biltmore.
"A five-star approach and a front row seat to polo – what can be better?!" she adds.
The rest of the week, the  focus on quality prevails, making a weekday lunch here or a Saturday night dinner feel intimate, personal, and special.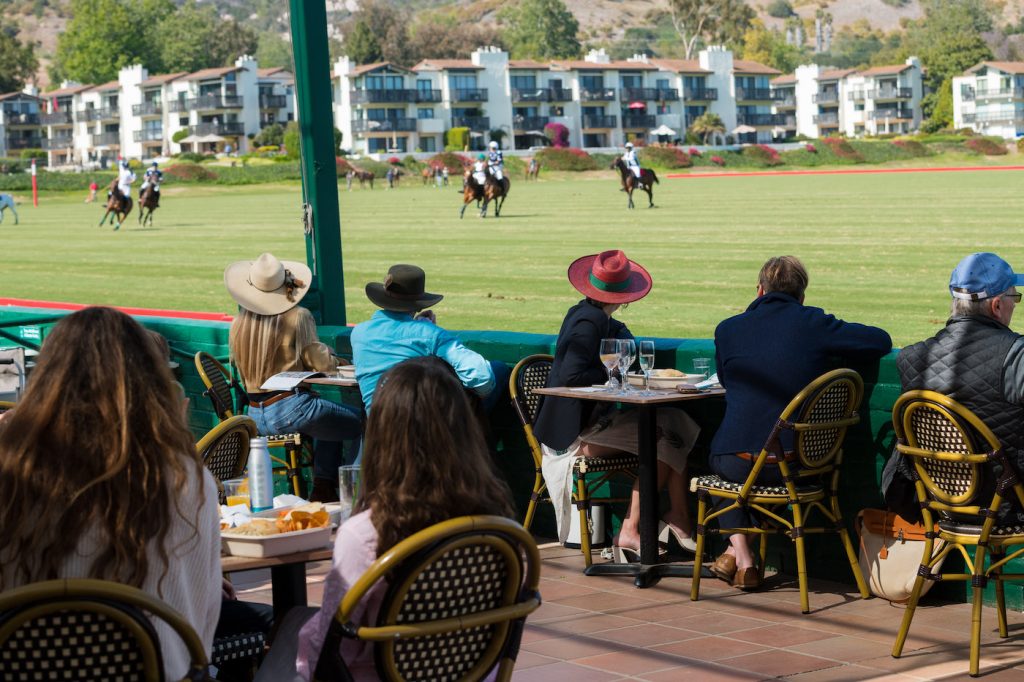 Helmed by Chef Phil Stein, whose resumé also includes the Biltmore and, most recently, the Sunset Hills Country Club in Thousand Oaks, and who described the Grill as "a California-inspired gastropub," the menu features a concise but deliciously varied selection. Starters include the seared Ahi tuna ($16), which comes with a fresh homemade Asian slaw and spicy dynamite sauce; the trio of BBQ bacon sliders ($12) comes with applewood smoked bacon and cheddar, with a pillowy brioche bun; the Mediterranean Plate ($13) features a take on hummus that changes daily.
Sandwiches here are generous and tasty, like the RBC Burger ($15) — roasted garlic, bacon, crispy cheddar cheese — which is made with a half-pound of Wagyu beef and a savory herb aioli, and the short rib grilled cheese ($16), with slow-braised beef, Gruyère, burgundy onions, and creamy horseradish sauce. The California Burger made with Impossible meat ($15) is vegetarian and gluten-free.
Entrées are standouts: The 12-ounce seared prime New York strip ($49) features a blue cheese crust and red wine demi-glace; the herb-crusted salmon ($32) comes with a delicious Italian salsa verde baked right on top and is served with a pesto risotto and seasonal veggies; and the seasonal free range half-chicken ($25) is roasted slowly and served with market sides.
Club members make for a regular return clientele, so "thinking about variety" and crafting "several off-menu specials daily and throughout the week" are top of mind for Stein.
The Children's Menu is a classic take on kids' faves — hot dog, mac & cheese, chicken fingers, grilled cheese, cheeseburger — all priced at $9. And Happy Hour, offered Wednesdays through Saturdays from 3 pm to 6 pm, offers a pared down menu priced between $7 and $15, along with house wine, beer, and cocktails specials.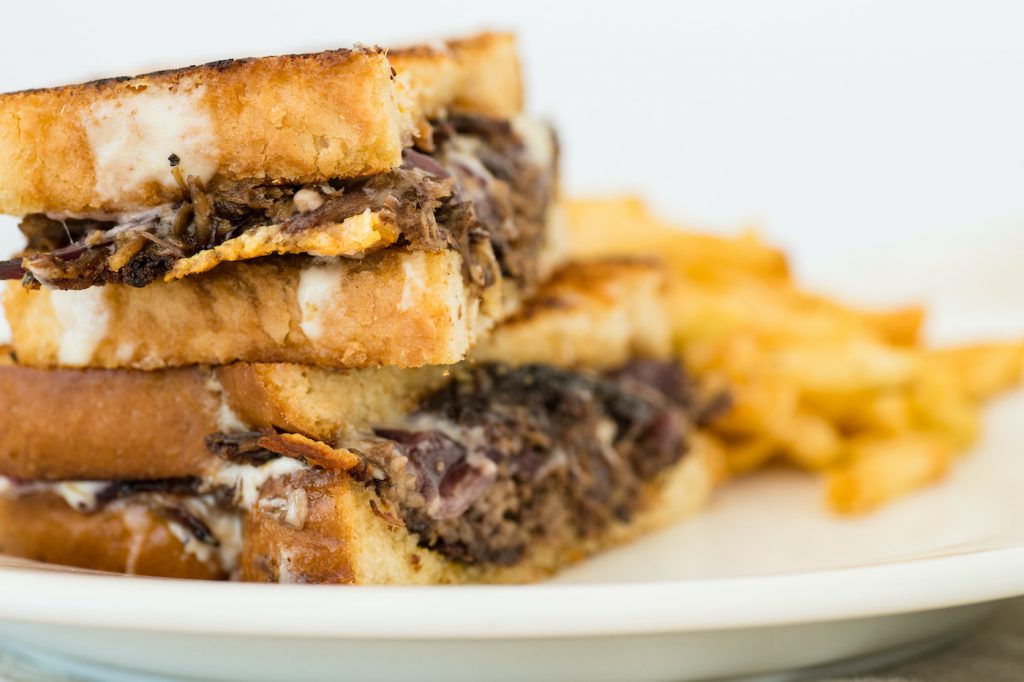 Sipping can make sense on any Santa Barbara afternoon, but it may have special appeal in a setting as lush and airy and distinctive as this. Local wines reign supreme here: Fess Parker, Pence, Au Bon Climat, Roark, and Jonata. And with Folded Hills as a sponsor – the label with a Montecito tasting room that's owned by Andy Busch, former captain of the U.S. polo team — you'll find their impressive August Red Blend and super popular Lilly Rosé available by the glass and the bottle.
But the best thirst quenchers may come from the Grill's craft cocktail bar, like the classic Pimms Cup, the vodka-and-ginger beer Winning Mule, and the bourbon-and-watermelon Santa Barbara Julep. The Botanical Collins catches the eye before it embraces the palate: a colorful potion of Kettle One Grapefruit Rose Botanical Vodka, St. Germain Elderflower Liqueur, and butterfly blossoms.
As an amenity that's available year-round and well beyond the six-month polo season, the Fieldside Grill enhances membership here, with perks like charging privileges and dibs on reservations. But it also aims to become a foodie destination for all.
"Really good food," says Holt, "can be a great way to introduce the community to the world of polo."
Fieldside Grill at the Santa Barbara Polo and Racquet Club, 3375 Foothill Rd., Carpinteria. 805-684-6683. sbpolo.com/fieldside-grill.
You might also be interested in...