The Boroughs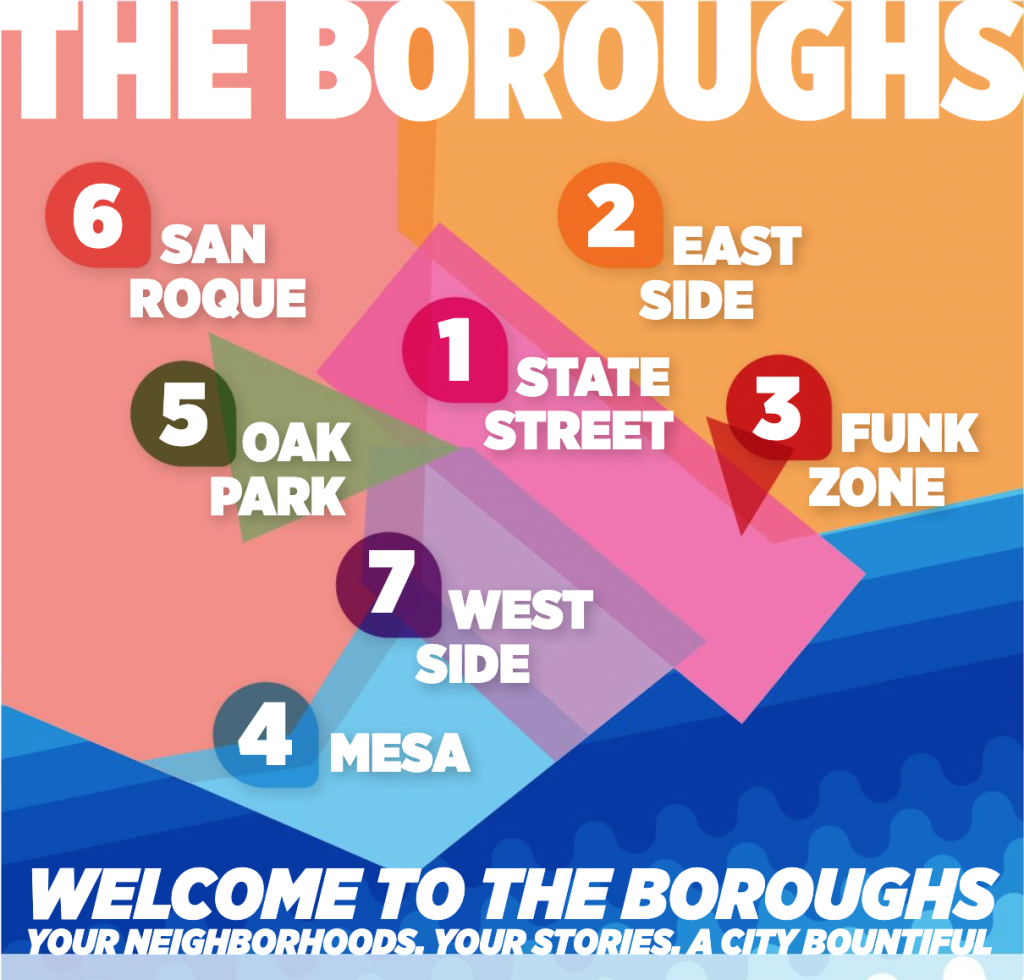 With COVID freedom has come a return of hugging friends — or maybe strangers — and gathering at breathtaking art exhibits. Or maybe you've celebrated by buying a ticket to a comedy show at the Santa Barbara Bowl, a nice treat for anyone that participates in the Santa Barbara Triathlon at the end of August — other than that walk up the hill, that's a track meet in and of itself.
For the next eight pages, the Boroughs are chockful of possibilities, just like 20-year-old Athena Wang saw with her recent opening of Watermelon Apparel at Paseo Nuevo.
And movement isn't just happening downtown, as the West Side has embraced the weird with the opening of Odd Animals Corals & Critters — a product of the "Odd Animals," or Ryan Hughes, Sergio Castaneda, and Nicholas Juarez.
With all this business growth, the real estate market is even hotter, with 2021 bringing about record-shattering numbers — and we provide not only the numbers, but also how to shop for new digs along the Mesa.
And with all this hustle and bustle, we'd be remiss not to check in with our friends at Sansum, with Dr. Ron Golan offering tips on how to avoid getting kidney stones during the hot summer months that can bring about dehydration. Oh, and he also explains why you need to avoid spinach. Don't hurt the messenger, please.
We are invested in our neighborhoods, so feel free to give us a shout if you see a story we should be telling!
You might also be interested in...