Mid-Year Santa Barbara Market Update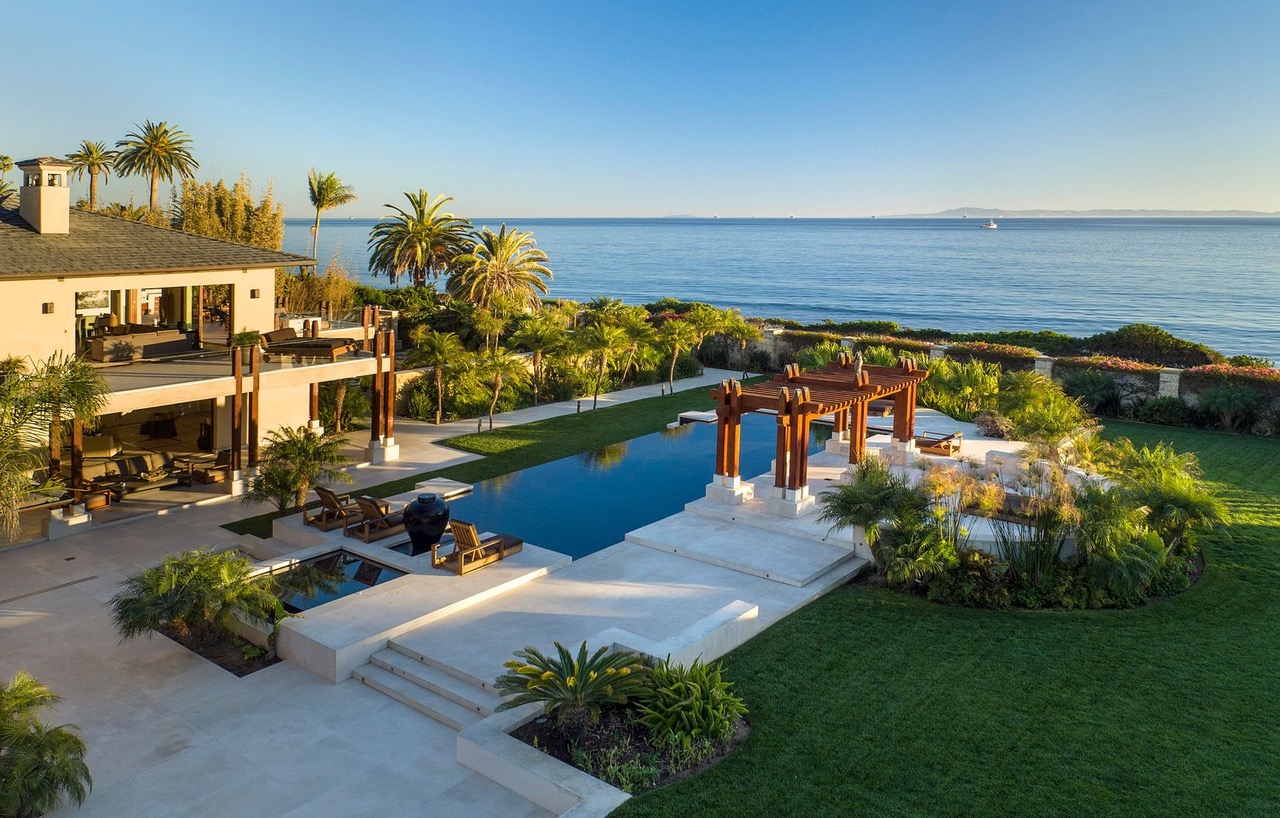 The Santa Barbara County real estate market continues to be a strong seller's market, with 823 homes sold in the South County (which includes Carpinteria to Goleta, and includes Montecito and Hope Ranch) the first half of the year, which is a 54% increase over last year. In a pre-pandemic year, that number would hover between 530-550. As we close out July, we are seeing an increase in inventory and a slight cool down in the market… buyer hesitancy is increasing while sellers seem more eager to list their homes. It remains to be seen if the cool down will continue, or if the new surge in COVID-19 cases, as well as new mask guidance from the CDC, will cause buyers once again to flock to our area. 
To put things in perspective, let's look at one of the key markers that indicates the heat of the market: a number called days on market, or DOM. For sales that closed in July 2020, the average number of days on the market was about 64. This year in July, that number is 21. So far we've seen the sale of 112 homes and PUDs in July, compared to 2020's 106. Out of the 823 homes that have sold so far this year, 124 of them sold either within the first day on the market, or were sold before they actually came to market.
Last year's inventory was scooped up by buyers — many of whom were from out of town — who were new to our market. This combined with a staggering lack of inventory in the last year caused the sale of many listings that had been on the market for several months, if not years. Now, that inventory is gone, so new listings are moving fast.
Low Supply & High Demand 
The number of active listings remains low, which was a factor even before the pandemic began in March 2020. As of press time there are 157 active listings (homes, condos, and PUDs) in South Santa Barbara County, with 77 additional listings in escrow. Last year at this time we had around 285 active listings for buyers to choose from. Last year we also had over 25 "coming soon" listings at the mid-year mark, which is a way for sellers and agents to let other agents know that a property is going to hit the market soon, without being syndicated to websites such as Zillow, Realtor.com, Redfin, etc. Right now there are currently four coming soon listings in Santa Barbara, which tells me that sellers know their properties are going to sell, most likely with multiple offers, and there is no need to test the waters by placing it in the "coming soon" category of the MLS.
We are down roughly 55% in inventory from a normal summer selling season in the Santa Barbara area, which explains why and how our median and average sales price has increased significantly over the past year.
Sales Prices Up Significantly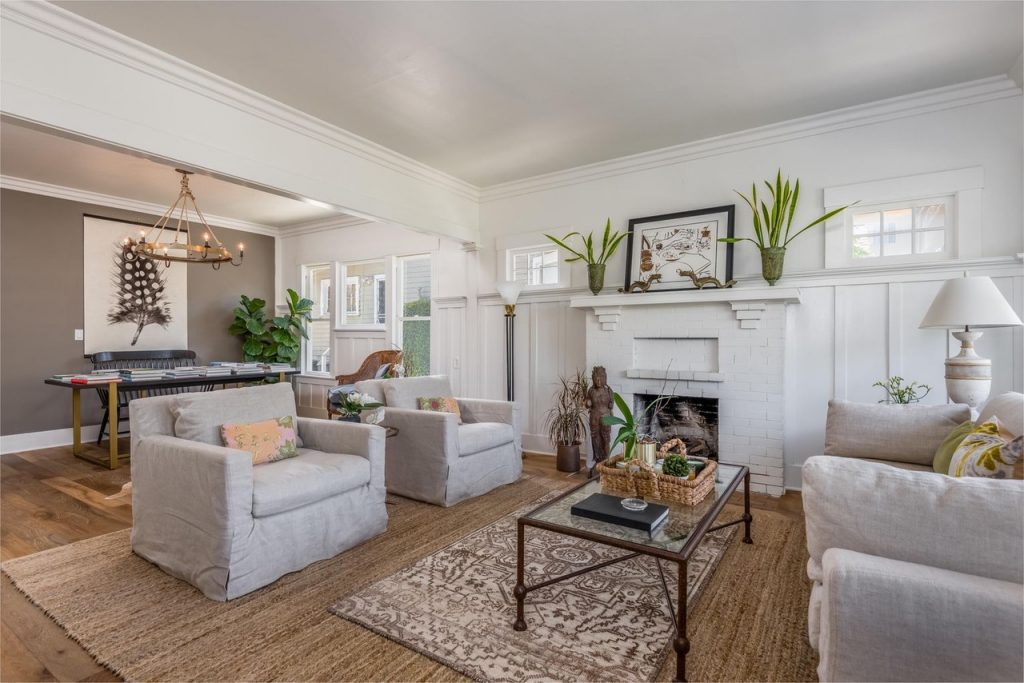 The median sales price in the South County is currently $1,995,000, compared to mid $1.2 million for the previous four years. The median sales price is higher than the median list price ($1,925,000) for the first time ever, which confirms what we already knew: that most homes are selling for well above their asking price, thanks to multiple buyers bidding on the same property. Active listings YTD are up over last year (884 versus 806), and new listings are also up (840 versus 775).
If you omit Hope Ranch and Montecito from the data, the median sales price at the mid-year mark is $1,560,000, compared to $1,140,000 a year ago. The average sold price without Hope Ranch and Montecito is $1,945,225, which is an all-time high. This is due to several big sales on Sand Point in Carpinteria ($23 million and $12.75 million), and a notable $12.5 million sale in Hollister Ranch. There were also two significant sales on the Mesa: a four-bedroom, four-and-a-half-bathroom new construction on Shoreline for $8.855 million and a four-bedroom, two-bathroom home on Edgewater Way for $6.2 million. Inland, we saw three sales on the Riviera between $4.9 million and $6 million, a Mission Canyon estate for $4.7 million, and a ranch in Goleta for $4.7 million.
The higher-end market is extremely hot, with 25 sales in Santa Barbara proper over the $4 million mark by mid-year, and five additional sales over $4 million in July alone. Compare this to just five sales in Santa Barbara proper over $4 million from January through July last year. These numbers are truly staggering in the high end segment.
The remarkable news about the highest end of the market (more than $10 million), is that the average days on market was just 119 days. Half of the homes that sold in this segment were on the market two months or less, which is just incredible. Also notable: we saw the $45 million sale of a home on Fernald Point, which was sold in a quiet, off-market deal. We also saw the sale of 1104 Channel Drive, which was on and off the market for many years before selling for $31 million in March.
Condo Sales & Prices Way Up
The condo market is just as hot. The number of condo sales in the South County as a whole are up 79%, with 260 units sold by mid-year compared to 145 in 2020. Active listings, new listings, median list and sales prices, average sales prices, and of course, total sold volume, are also up significantly. The median sales price for condos is now $797,000, compared to $681,000 this time last year. Again, the median list price is lower than the median sales price, reflecting the multiple offer situation on the majority of new listings.
The number of days on market in the condo segment is, not surprisingly, down from previous years. The average time on market last year was 38 days, compared to 16 days this year.
Goleta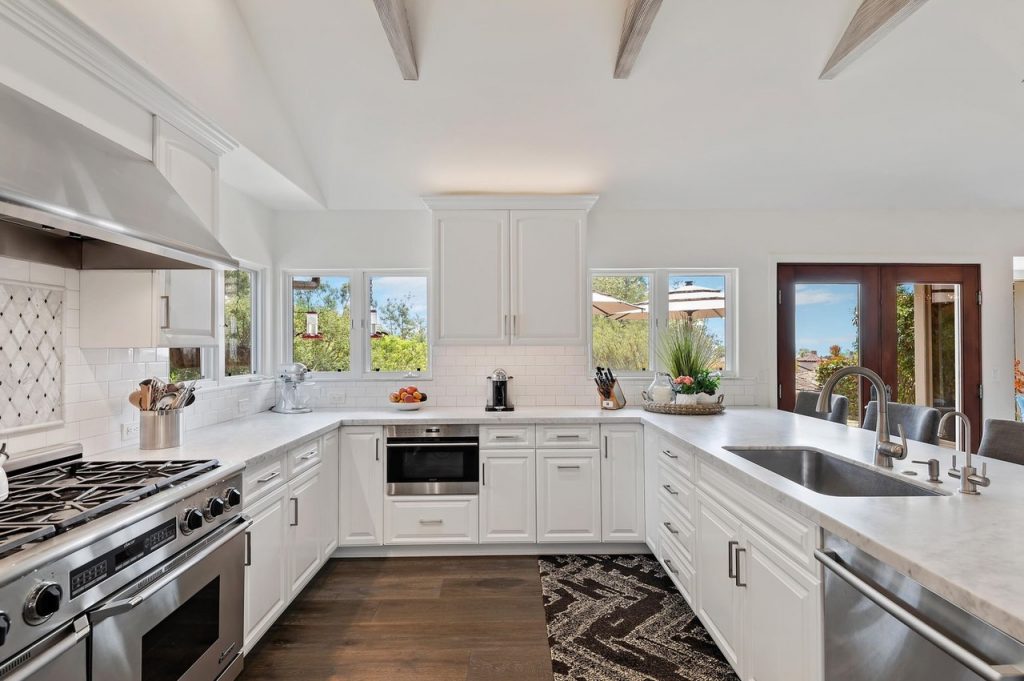 The market in Goleta is extremely competitive so far this year, with young families seeking to enter the market at both entry level segments and higher end segments. The average sale price in Goleta year-to-date is just under $1.2 million, compared to $1,020,000 last year at this time. There have been 317 total sales so far this year in Goleta, compared to 208 in the same time period of 2020.
One staggering statistic in Goleta: the number of higher end sales is through the roof this year. Last year by the end of July, there had been 11 sales of more than $2 million. This year, there have been 38 sales of more than $2 million! This is unprecedented in Goleta, and is attributed to many sales in San Antonio Creek, as well as one large $12 million sale in Hollister Ranch.
Montecito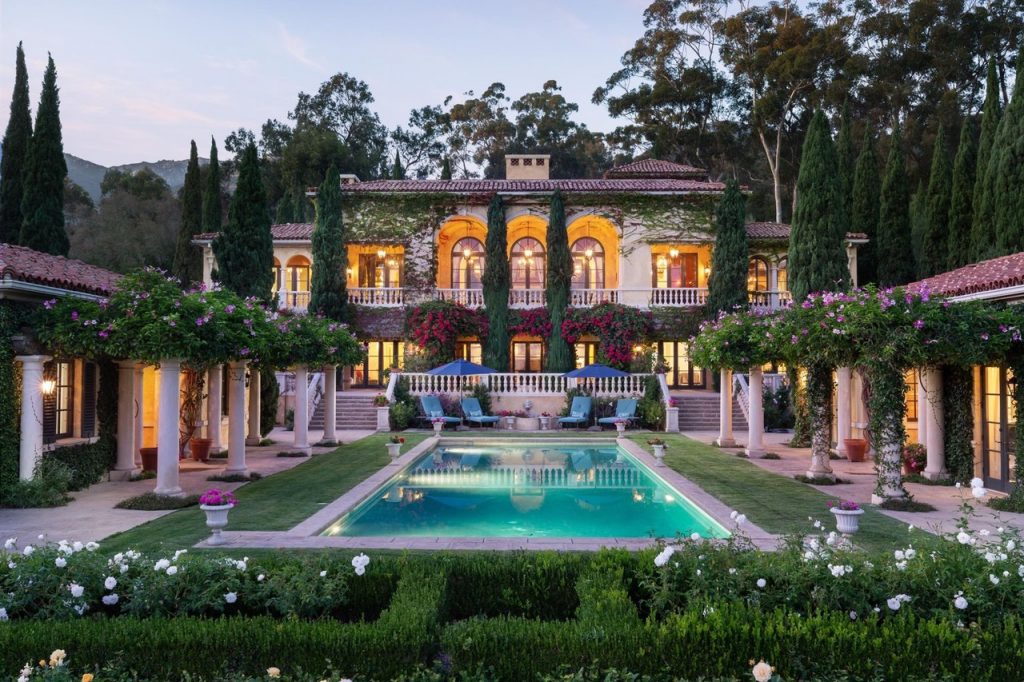 The real estate market in Montecito continues to exceed any and all expectations, creating records in both prices and number of sales. The first six months of the year have been incredibly active, with 180 homes in the MUS and Cold Spring School districts closing since January 1. This is significantly more than we saw last year, when 116 homes traded hands in the same time period.
Looking at the mid-year data, the average sales price in Montecito is just more than $7 million. The median sales price is $5.3 million. Last year, the average was around $4 million, with the median at $3.8 million. This is due in large part to the staggering number of sales of homes at more than $10 million: a whopping 22 sales in the first six months of the year. Last year, there was one home that sold above $10 million in the same time frame.
The first half of the year we saw the sale of 27 condos in Montecito, ranging in price from $849,000 to $4.77 million. Average number of days on market for these sales is 50 days. Last year, the average number of days for the 15 condo sales that took place the first half of the year was 158 days. It's safe to say that the luxury condo market in Montecito is as strong as ever. This is indicative of many out-of-town buyers scooping up second (or third) homes that are relatively low maintenance; a place to escape near the beach in beautiful Montecito.
Santa Ynez Valley
Areas of the Santa Ynez Valley — which includes Santa Ynez, Los Olivos, Solvang, and Buellton — saw the sale of 170 homes, condos, and PUDs in the first half of the year, ranging in price from a two-bedroom, two-bath condo in downtown Solvang for $300,000 to a $7.7 million estate on 18 acres in Santa Ynez. In 2020, there were 114 sales in the same time frame.
Like the rest of the county, and in most areas of the nation, homes are selling much quicker than in years past. This year, the average number of days on the market was 52, compared to 113 days last year. Many of the buyers in the Valley are migrating from Santa Barbara and Goleta, where the increase in median sales price has priced many entry level buyers out of the market. We are also seeing L.A. and Bay Area buyers, seeking refuge on large ranches and estates, both for primary and secondary residences.
We've seen a strong turnover in condos in the valley, including at Vineyard Village, Juliette Walk, Mission Oaks, and in several other, smaller HOAs. 21 condos in the Valley have sold this year, ranging in price from $300,000 to $825,000. Last year at this time we had 16 sales of condos by the mid-year mark. We've seen investors flocking to the valley's condo developments, as the rental vacancy rate is at less than .5%. Because of this, and the increased rental prices, there are many properties that offer investors a solid return.
The market in the Valley has shown a slight cool down in the last few weeks, with listing agents reporting fewer offers and longer days on market for new listings. This could very well be buyer fatigue at play; many buyers are getting frustrated with being outbid in the Valley and beyond, and have decided to pause their home search. That being said, properties that are priced accurately are moving quickly.
My Predictions For Q3
As we head into fall, I predict that we will see more inventory come on the market, as sellers continue to feel the "frenzy" that buyers have been feeling for the last year. This will cause sales prices to stabilize, although I do not expect that we will see a huge drop in prices.
We are already seeing some buyers pause the brakes, with fewer offers being received on well-priced listings. We are also seeing, for the first time in months, a handful of price reductions hit the MLS. This is the perfect opportunity for buyers who have been contemplating getting in the market to make their move; an imperative start is to get pre-qualified with a local lender and to retain the services of a well-connected realtor who knows the nuances of the local market.
Sellers should be advised that even though there is a boost in inventory, it is still a great time to sell. It's more important than ever to price your home according to what's happening in the market the very day you list your home. A local realtor can help guide you along the way.
You might also be interested in...