Let's Try This Again: LCCCA's Launch was Stunted, but Mission Remains the Same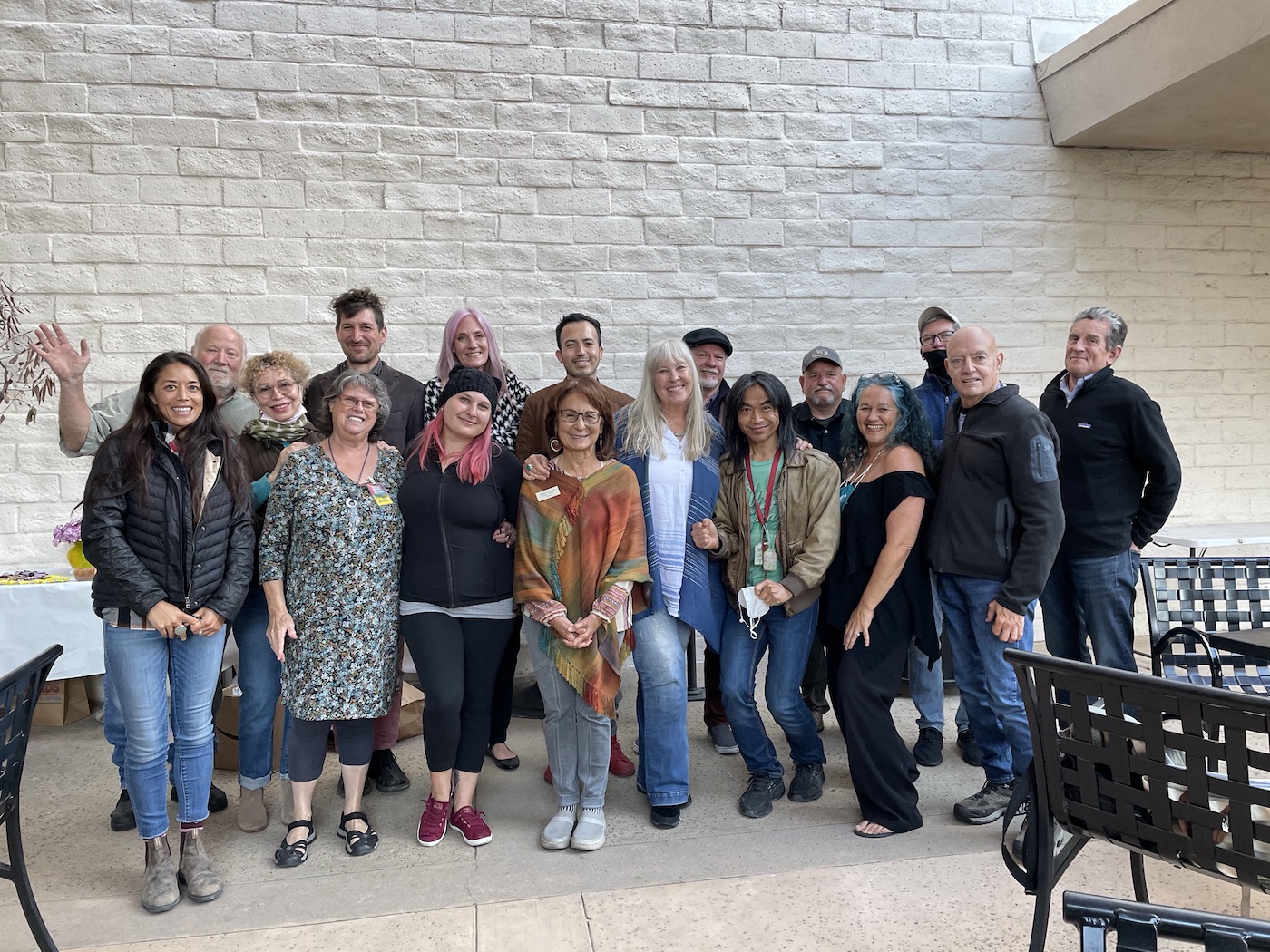 Mike Cregan will be the first to admit that there have been sleepless nights over the past 15 months; that's what happens when one's big idea is launched just prior to a global pandemic.
Built on the concept of bringing together various artistic communities in one place, lockdowns and health protocols aren't the easiest obstacles to deal with either.
But the La Cumbre Center for Creative Arts has persevered, and Cregan, the founder, can now focus on his initial goal: To bring an artistic vibrance to La Cumbre Plaza, a location that has struggled to keep their storefronts filled in recent years.
"We made it, and that's truly a reflection of the artists staying committed to the concept of this shared workspace, where they can inspire each other while also showcasing their work," Cregan said.
"And we hope that brings more innovators to the storefronts next to us."
Cregan's idea of renting a space in La Cumbre was borne from his 2019 experience in New York City, where he didn't see many empty storefronts, with art galleries and pop-ups commonplace, creating a unique and diverse experience for passersby.
"When I was at La Cumbre, it was somewhat of a ghost town. I didn't remember that in Midtown Manhattan, so I started thinking about why that was," Cregan said. "They had a lot of art galleries and that got me thinking, 'maybe that is something that can help here.'"
So, he approached La Cumbre management, and they were quite interested, leading to Cregan inking a one-year lease.
They asked if Cregan knew of any artists, and he concurred, although in reality he was going to have to do some quick homework to fulfill that side of the deal.
That came in the form of 24 artists at the outset, with their new artistic home cozied up next to Tiffany & Co. in the mall.
The lineup of local artists includes a who's-who of talent along the South Coast, including Lyz Rothman, Brian Woolford, Kenji Fukudome, Mary Dee Thompson, Zami Marx, Marlyn Daggett, Judith Villa, Felice Willat, Rebecca Marder, Marie Arnold, Jim McAninch, Byron Blanco, Michael Mead, Daniel Landman, Pali Szilvassy, Bill Bachino, Angela Beguhl, Erin Wapple, Juan Trejo, Bo von Hohenlohe, Gregory Beeman, Diane Stevenett,and Steven Richardson.
To attract this group, Cregan was told he was taking a risk, that artists usually stick to themselves.
But Cregan has enjoyed the opposite outcome with the LCCCA.
"These people have become like family; we got through this together," Cregan said. "We can't wait to hold events together, show off each other's work. It's why we created the center."
The work isn't limited to traditional painting, as it is open to dance, music, drama and the culinary arts — basically, if you have an idea and need to explore it, the LCCCA prides itself on being an inclusive outlet.
"We want to have more than just paintings and sculptures involved," Cregan said. "And we were on that path before the pandemic hit."
Events are being planned for this summer, with Cregan taking the cautious approach as the county reopens in full.
When LCCCA initially opened, more than 700 people were in attendance for Opening Night.
He hopes that the demand might even be higher this time around, where Opening Night 2.0 can bring about the change Cregan envisions.
"I truly believe we can make an impact, and it's exciting to get this thing going again," Cregan said.
For more information on the gallery or to learn more about future opportunities to interact with the artists, visit lcccasb.com.
Going Interactive
The LCCCA isn't the only interactive opportunity at La Cumbre, with the Museum of Sensory & Movement Experiences joining the fray.
Opening in the heart of the pandemic, the museum was conceptualized and executed upon in just more than a half a year.
Its goal is to attract young adults and teens, although the experience can be for anyone.
The interactivity is created through projectors and video cameras that hang from the rafters, allowing visitors to move about and spark their creativity.
The pieces are mostly a reflection of local artists.
To learn more about MSME, visit seehearmove.com.
You might also be interested in...