Buying Paradise: Finding Gems Just Moments Away from the Park, Ocean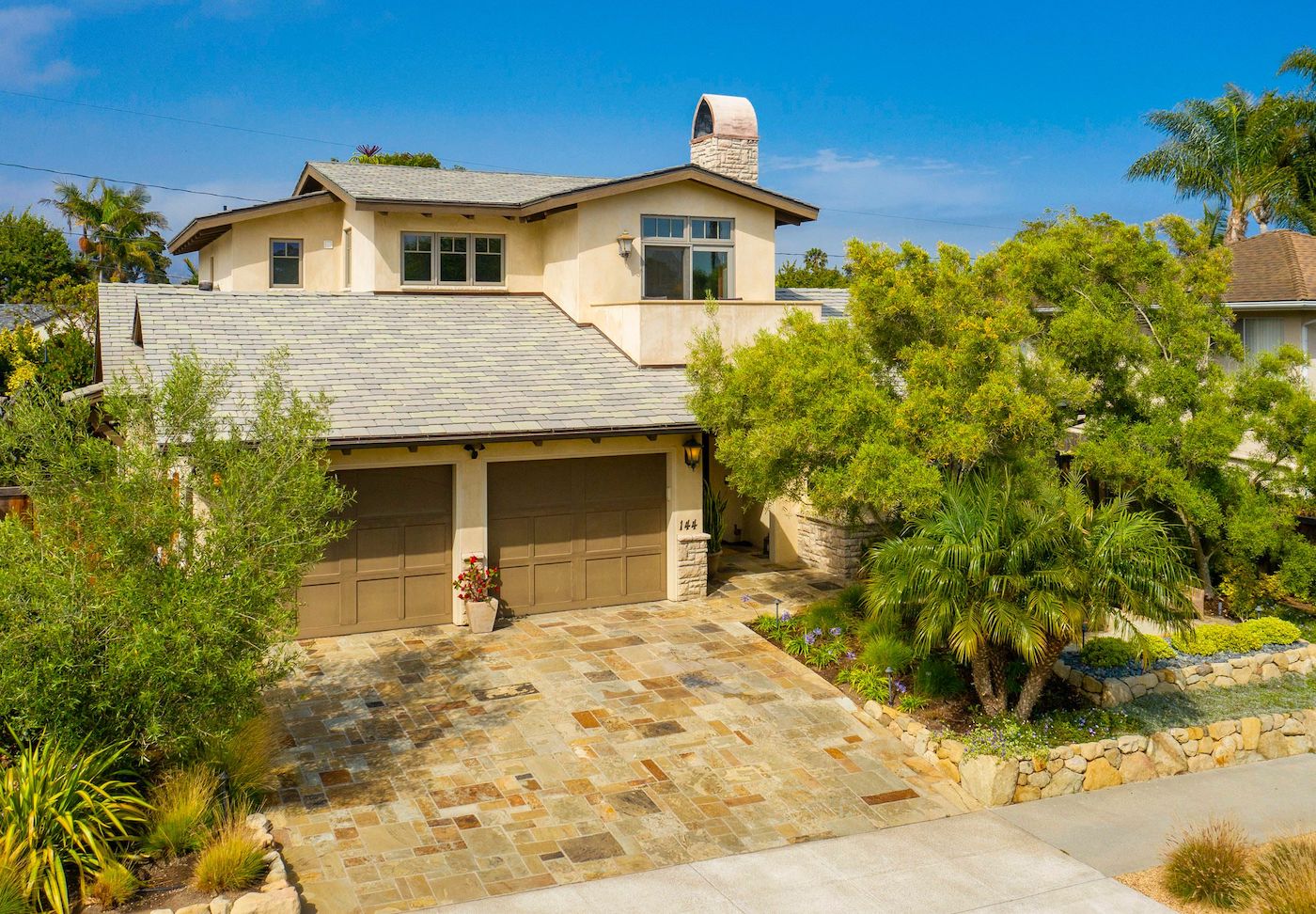 Santa Barbara has had many personalities in its long-storied past. From the large, successful native American Chumash community ten thousand years ago to the Spanish and Mexican eras in the eighteenth and nineteenth centuries to the present, world-renowned destination resort, people have continuously been drawn to this spectacular place on California's South Coast. Unfortunately for newcomers seeking a piece of paradise, there has never been quite enough housing to meet demand. And since the pandemic, with the consequent shift towards remote and hybrid employment, Santa Barbara, with its exceptional lifestyle opportunities, has never been more in demand, resulting in the fewest homes for sale and the highest prices in memory. 
As Exclusive Buyers Agents, never representing Sellers, we spend a lot of time looking at neighborhoods. To win the best properties today, Buyers must be prepared to move quickly and confidently and choosing a neighborhood is essential. Today we look at the Mesa neighborhood west of downtown.
Cabrillo Boulevard runs along the city's waterfront. Drive west and up the hill to the Mesa. Immediately on your left is Shoreline Park, 15 acres of open space along the ocean enjoying perhaps the best island views in the city.
The Chumash had two villages here, one at Hendry's Beach to the west and one overlooking the iconic Castle Rock now gone, and what is now the Harbor area. Charles Peter Low, a clipper ship captain, became a major landowner in 1870 at what is now much of Shoreline Park. He engaged prominent architect Peter Barber to design his Victorian Home at Marina and Cliff drive. In the late 1940s, Low's land became Mesa Terrace, the first housing development on the Mesa and today a highly sought-after location.
The Mesa is bordered by Santa Barbara City College on the east, Hendry's Beach to the west, Carrillo Street to the north, and the ocean to the south. Arriving from the Harbor area, you are immediately aware of the flat, elevated geography and a unique microclimate-warmer in the winter, cooler in the summer.
Highly regarded Washington and Monroe elementary schools serve the Mesa and you can ride a bike to SBCC, the best city college in the state. The homes were built largely post-war, typically three bedrooms in varied architectural styles from cottage to ranch to mid-century modern to neo-colonial Spanish. The Mesa limits homes to two stories in height and most are on 6,000 sq ft lots, many in walking distance to the beach.
With the much loved 70-acre Douglas Preserve, Hendry's Beach, and the uber-popular Beach House restaurant, up-scale grocery store Lazy Acres, and Mesa Verde restaurant serving exceptional vegetarian food, it is easy to live on the Mesa.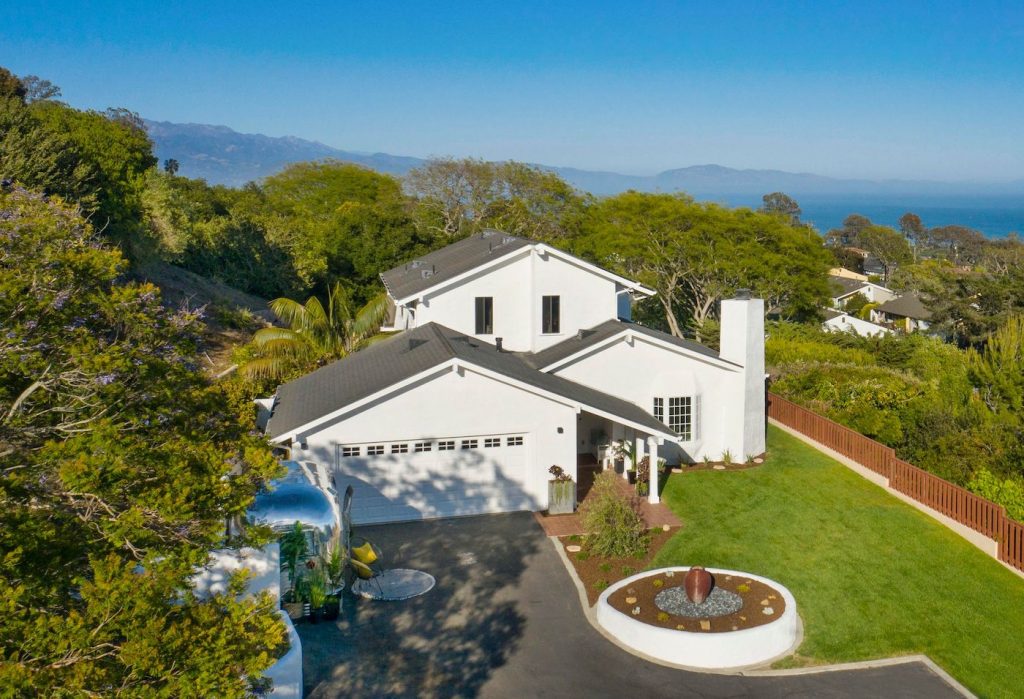 Buying a home here today is another matter. For the period January 1, 2020, to July 15, 2020, there were 37 sales, with 24 under $1.5 million. Move ahead a year and sales leapt to 67, yet with just three under $1.5 million. Today, there are five homes for sale, and all are between $2.25 million and $2.995 million.
Should one want to build anew with a Marine Terrace location and great views, just a half-block from Shoreline Park there is a house on Del Oro Avenue that looks like a tear down candidate; at 1,450 square feet and priced at $2.25 million, nothing else would make sense. That seems like a big number for a small older house on a 0.14-acre lot, yet last year an 838 square-footer on 0.13 acres in the 1200 block of Shoreline sold in five days for $2.85 million, $450,000 above asking price.
Should one not want to build anew given the current, unusually high cost of building materials, consider 144 Las Ondas in Marine Terrace, just one-and-a-half blocks from Shoreline Park.
This 2,150-square-foot, three-bedroom, three-bathroom craftsman (whether built new or completely rebuilt in 2007 is unclear) has wonderful craftsman design details including teak millwork throughout. Two en-suite bedrooms are on the first level, and an additional en- suite bedroom and office are on the second level. This is a turnkey, well-maintained property with high-end appliances and an architecturally designed, low-maintenance landscape that should be seriously considered at $2.995 million.
Just above Cliff Drive near Santa Cruz Boulevard on La Vista Del Oceano is a 2,189-square-foot, three-bedroom, two-bathroom home on .34 acres with a similar floor plan to Las Ondas and appears to be in top condition. Also priced at $2.995 million, this home has high-beamed ceilings, a contemporary feel, and enjoys an unobstructed view of the ocean.
Creating a winning offer in this market is difficult. With so few homes on the market, sellers are reluctant to negotiate.
Both Las Ondas and La Vista Del Oceano have been well-maintained and although a professional home inspection is always required, it looks like there isn't going to be a lot to negotiate as to condition. Last year, three homes sold close to $2.995 million — all were three-bedroom, three-bath with similar square footage to Las Ondas and La Vista Del Oceano and had big ocean views from above Cliff Drive. Las Ondas does not have ocean views yet is close to Shoreline Park and is craftsman in style as opposed to a more contemporary style. If the Mesa is for you and you must buy now, these homes should be considered.
You might also be interested in...