A Life Well Managed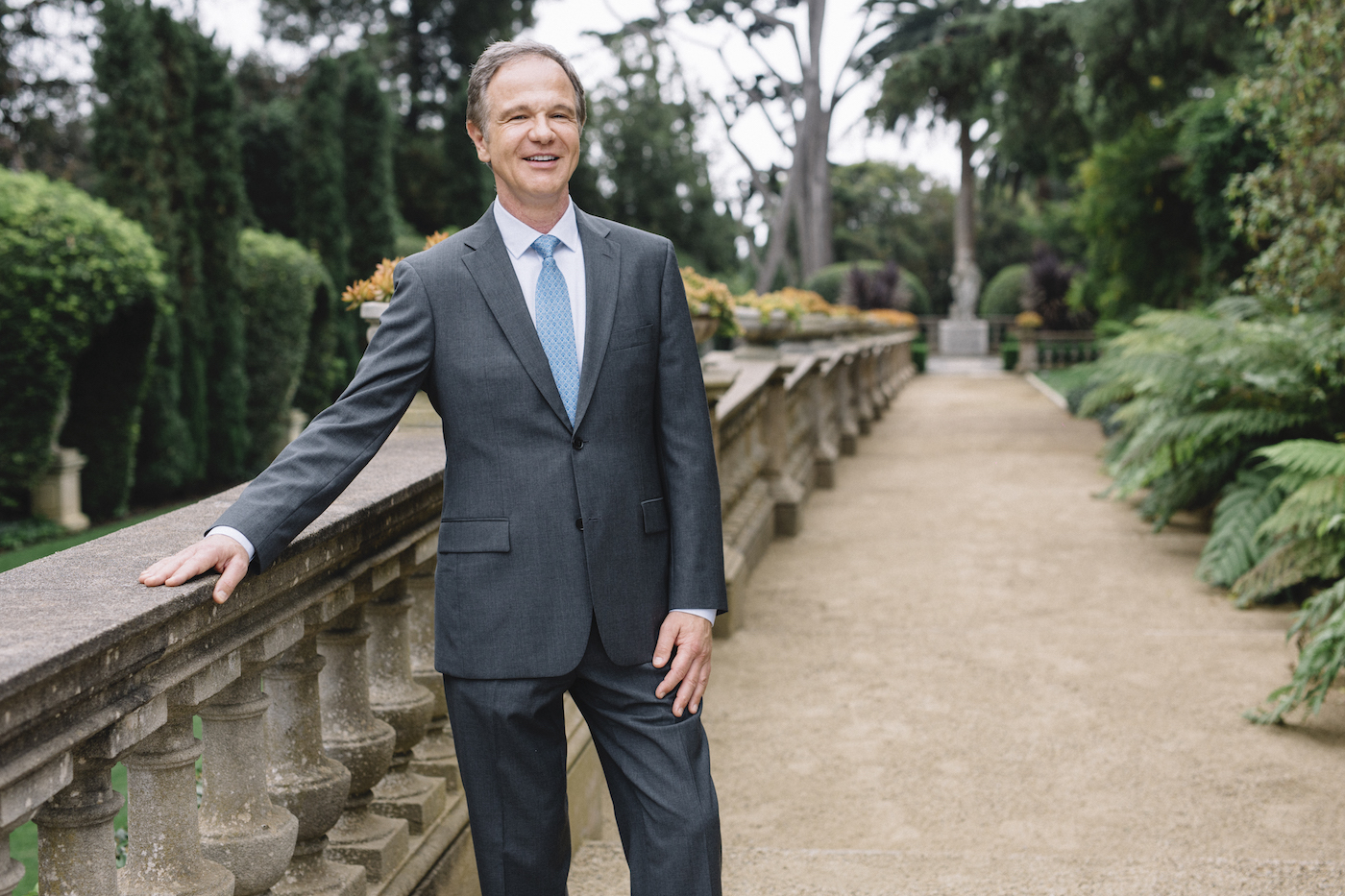 If it wasn't for the fact that his boss told him to steer a tea tray to President Ronald Reagan three decades ago, Tobias Pohlmeyer might never have come to America. It was a momentous occasion, as meeting Reagan inspired Pohlmeyer to cross the Atlantic and rise through the ranks of the global hospitality industry to become the estate manager for Sotto Il Monte, the storied, nearly 12-acre villa on Sycamore Canyon Road originally known as La Toscana and designed by famed architect George Washington Smith with gardens designed by A.E. Hanson.
Sotto Il Monte's most recent owner: Pohlmeyer's ex-boss and close personal friend, San Francisco venture capitalist Frank Caufield, who died peacefully in his sleep at age 80 at the mansion last November. This week, per an article in the Wall Street Journal, Sotheby's listed the sprawling 1929 estate – 18,000 square feet, with nine bedrooms, a pool, gym, travertine staircase, tennis court, expansive gardens with rare trees and statuary, not to mention a panoramic, unspoiled view of the mountains– all at the modest price of just $39,750,000.
Sotto Il Monte translates as "Under the Mountain" in Italian and references the birthplace of Angelo Giuseppe Roncalli, better known as Pope John XXIII, had been previously owned by the late Italian race car mogul Andy Granatelli, which explains why it comes complete with an airplane hangar-sized garage spacious enough to park an entire fleet of Lamborghinis.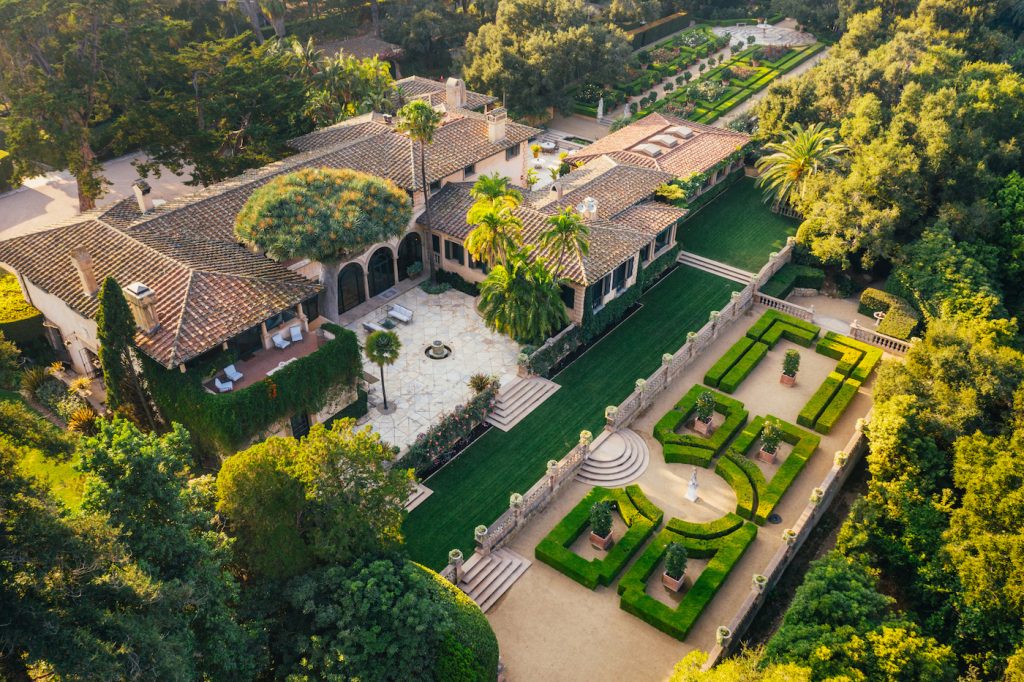 Just before it officially hit the market, Pohlmeyer invited the Montecito Journal to tour the rarely unveiled property, which he and his staff were busily preparing for potential buyers. He took a brief break from his hectic schedule to recount how he came to work at the Montecito estate, which has been his home for the past 16 years, as well as to recount some of his fondest memories of his experience there.
Coming to America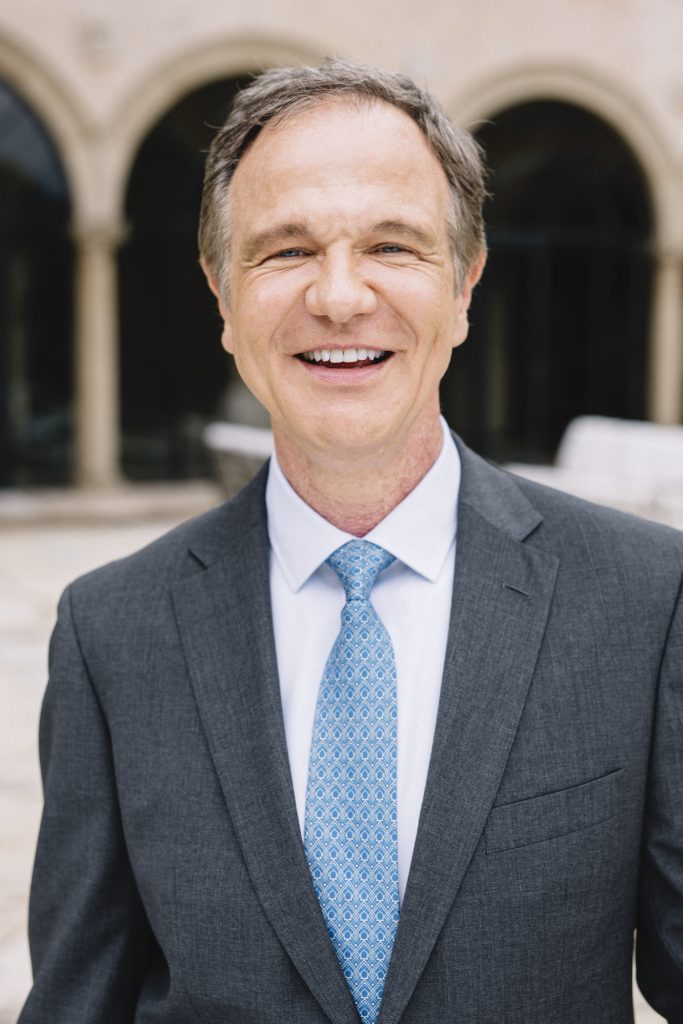 Back in London in the late 1980s, Pohlmeyer was a young management trainee at Claridge's, a five star hotel in London's Mayfair district when Reagan, who had just left office, was on a farewell tour of Europe, dropping by with First Lady Nancy Reagan to bid goodbye to Margaret Thatcher.
"If you are invited by the Queen as a guest, she puts you up in Claridge's," notes Pohlmeyer. "For my education and training, it was the best. You can just imagine, as a young, twenty-year-old German guy pushing a tray of tea to the President of the United States, that it gives you a certain oomph feel," he adds. "You see all the entourage, the security, and you know what a privilege it is to be there. It really opens your eyes."
Having grown up on Germany's picturesque Lake Constance, near the borders of Austria and Switzerland, Pohlmeyer had only been working at Claridge's for a short time when he served Reagan his tea, but the experience made him determined to head west. First, however, he returned to Germany for a few years before being recruited to work at the Peninsula Hotel in Beverly Hills, which won him a work visa.
"In terms of warming up to the idea of coming to America, I would say it was Ronald Reagan who inspired me," Pohlmeyer says. "The German mentality is you do you what do and you do it all your life. But I couldn't stay there. My dream was always to do something bigger with myself. I had to break out of my shell."
Finding "Mister" Caufield
From 1993 to 1998, Pohlmeyer lived in Beverly Hills where he served as director of the Peninsula Hotel's famed Belvedere restaurant. He spent the next six years in Los Angeles managing an estate for a real estate developer. Then, in 2004, he received a telephone call from an agency in town asking if he was interested in interviewing for a job managing an estate in Montecito. After meeting Frank Caufield, Pohlmeyer didn't hesitate to accept the offer.
"Mister had a few people working for him before me, but it's such an intimate job that it doesn't always work out," Pohlmeyer says. (Pohlmeyer always refers to Caufield as either "Mr. Caufield," or simply as "Mister," and likewise to Caufield's various relatives, friends, and houseguests, whom he never mentions by name, always only as "Mister's" family, friends, or guests.)
Despite the formality, Pohlmeyer describes his relationship with Caufield as quite intimate by design. "You have to work so closely with somebody in their own home, so you have to like that person and know what to do to make that person's life better," he says. "That's why I often say I'm an estate manager but also a life manager, because you basically make their life better and take care of everything."
Unlike certain celebrity clients in, say, Beverly Hills, who on impulse might expect staff to perform last minute miracles of entertainment, adventure, or other diversion, Caufield, a 1962 West Point graduate and prominent businessman, preferred a more predictable pace. "It was all very structured," Pohlmeyer says. "He would give you a project, say, plan a trip to Italy or a safari in Africa, and it would all be planned out in advance."
Fireworks in Positano
In fact, one of Pohlmeyer's fondest memories comes from a trip to a villa in Positano, Italy, where as a post-dusk surprise timed with the ringing of church bells below, Pohlmeyer arranged for an after-dinner fireworks display for Caufield and his guests. "Planning those fireworks that night with him and all his friends present was the most magical thing ever," he recalls. "Looking back at it, I arranged everything from the airplane flights, to being picked up at the airport to dealing with these bizarre Italians. It was just an incredible period of time and he loved every minute of it."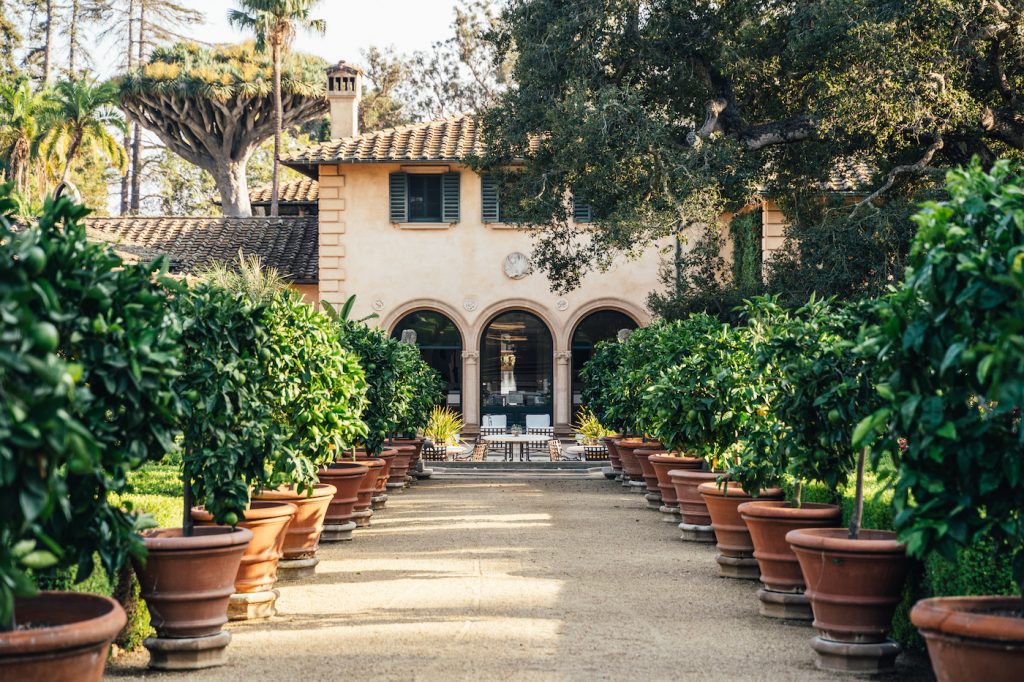 Caufield would typically fly to Santa Barbara from his home in San Francisco on weekends. Dinners with friends or cocktail parties, typically based around which of his friends or important guests from Caufield's world of politics or business happened to be in town, were usually prepared a week ahead of time. "Mr. Caufield was very humble although some people would call it extravagant," Pohlmeyer explains. "His guests just happened to be extremely wealthy or interesting people, but always fun to be around."
Four Helicopters and a Wedding
An outlier event at Sotto Il Monte occurred in August 2011, when Caufield invited some 175 guests to attend the wedding of Kim Kardashian and professional basketball player Kris Humphries. "It all started with a phone call from the event planner in Beverly Hills who was a friend of mine," Pohlmeyer says. "Caufield thought it would be fun and had a good laugh because his friends were making fun of him, but it was just a gorgeous affair."
The event not only shut down Sycamore Canyon Road but filled up many of the local hotels and restaurants with various guests and their entourages, including an army of paparazzi. Other than a road closure and some snarled traffic, the only hiccup was the fact that four helicopters were hovering several hundred feet up in the air throughout the ceremony. "We tried to deter them with balloons and asked our contacts at the airport what else we could do, but we couldn't get them to leave," Pohlmeyer says, shaking his head at the memory. "They were very high up but the noise was still horrible."
The Final Event
On November 17, 2019, Pohlmeyer helped to organize a dinner for 146 guests in celebration of Caufield's 80th birthday at the Julia Morgan Ballroom in San Francisco. Following the meal, Caufield and his family traveled to a resort in Cabo San Lucas for a private party. Finally, on November 24, Caufield and company flew north for a dinner party that night at the Rosewood Miramar Beach.
"We had the most elaborate dinner ever at the Miramar," says Pohlmeyer. "It was for forty-six guests and we had the San Marcos Children's Choir, and it was just beautiful. I planned the whole thing just like everything else I did for him, because I knew what he likes and he gave me free rein," he adds. "We were very close."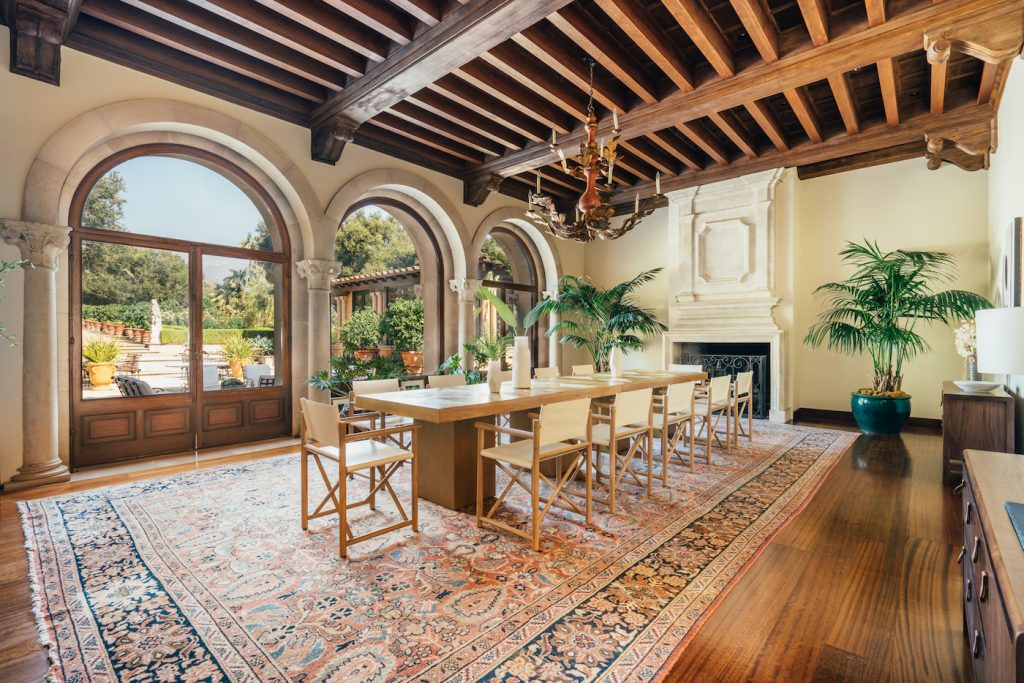 Although Caufield never truly retired, in the sense that he still served on the boards of several foundations and was always fielding phone calls from friends asking for his advice, he had slowed over the years. "He had his family, but I was constantly with him," he says. "When someone gets to a certain age and wants things done now, they need somebody next to them to get it done. They don't want to have to call somebody and then maybe it will get done in a few days."
Caufield spent the day after the party at Sotto Il Monte while his girlfriend tended to her horses, who were threatened by a fire near Goleta. "We spent that entire Monday together and he kept talking and talking about how appreciative he was of me and how wonderful it was to work with me, and I asked myself, 'Why is he talking like this?' because he is a very reserved person; he's never opened up like this."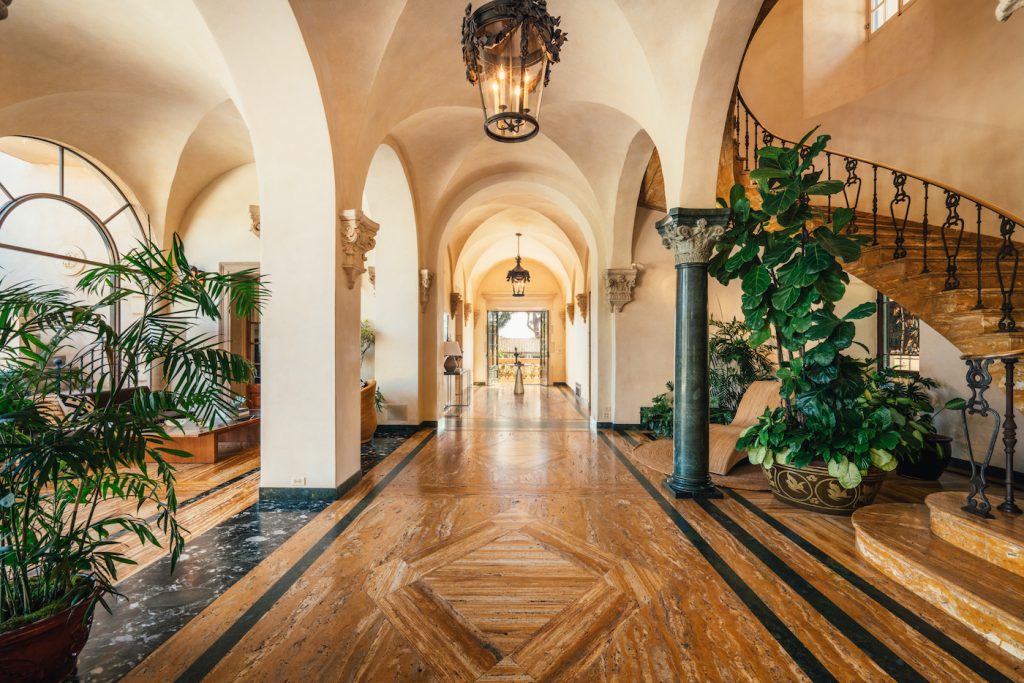 Pohlmeyer reasons his boss was in "absolutely great spirits because in a matter of one week, he'd seen all his friends, and people had flown in from all over the world to celebrate his eightieth birthday with him; he was on top of the world." There was a power outage that Monday evening, and hours later, at 11 pm, he and Caufield were still talking. "I said goodnight to him and 'See you at nine in the morning,' because he had to get up for his physical therapy appointment," Pohlmeyer recalls. "And he didn't' wake up."
The Morning After
Although it's been nearly a year since Caufield's death, Pohlmeyer says he is still somewhat in shock at his passing. He's spent much of the intervening time helping Caufield's family and friends, not to mention the 13 employees who work at both Sotto Il Monte and in San Francisco, to handle the transition of the property to new owners and from there, an uncertain future.
"I learned a lot from Mr. Caufield, who was a very humble and kind person," Pohlmeyer says as he walks along a shaded pathway that rings the estate. "I give back a lot to the staff I work with; I call them my superstars. I do a lot for them and their children and have put a lot of people through college."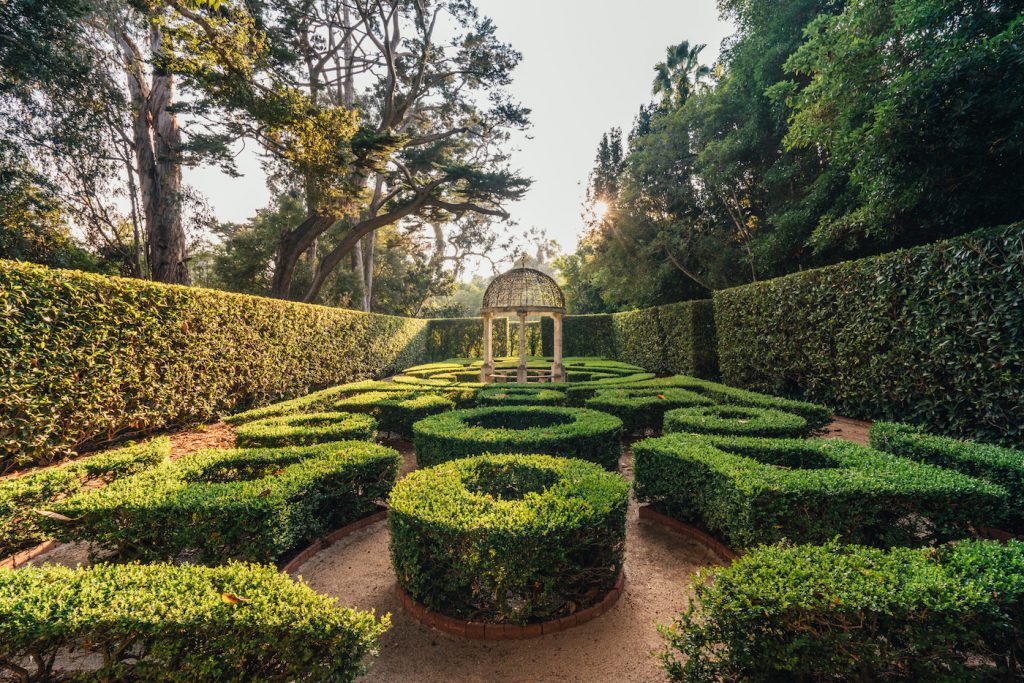 Until a sale is complete and a new owner is revealed, it remains unclear if Pohlmeyer or his staff will remain on property, although it is a distinct possibility, as there are only a handful of people with his level of expertise managing large estates in Montecito, where it pays to have a veteran in place who boasts the deep community ties and professional network to swiftly and reliably handle whatever task may arrive.
"It is certainly possible," Pohlmeyer says of the likelihood he'll remain at Sotto Il Monte. "But it has to be the right match. You have to like what you do and the person you work for, because it's very intimate, it's very elaborate, and it's very secretive. You basically work in a bubble, and nothing comes in and nothing comes out. I consider myself ultra-discreet and have always conducted myself that way, because that's the kind of person I am and that's what the people I work for expect."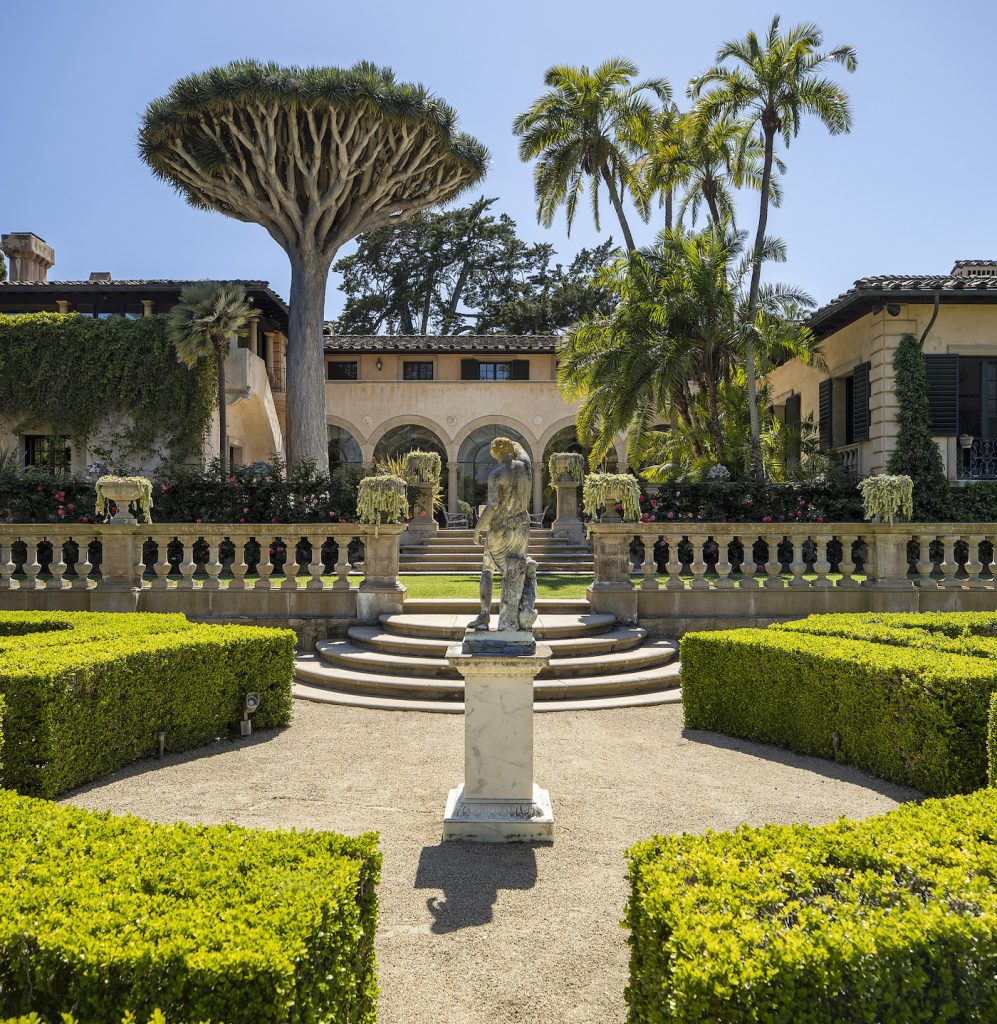 Whatever happens, Pohlmeyer says the main goal of his staff remains simple: planning, organizing, and staging someone's life in such a way that both they and their family, friends, and other guests are always happy, and not just in the moment of any particularly over-the-top event.
"Our goal is always the morning after," he explains. "We want them to be blown away, not just by the dinner, the wine, the food, the chef, the menu printing and seating arrangement, but knowing that people were happy when they woke up the next morning. For me that was always the highlight of working at Sotto Il Monte, because I always had complete freedom to do something really special."
Next week: Montecito Journal tackles the developing controversy over Cold Spring School's effort to raise nearly $8 million in bonds to replace three temporary facilities with permanent classrooms.
You might also be interested in...