A Walk on the Wild Side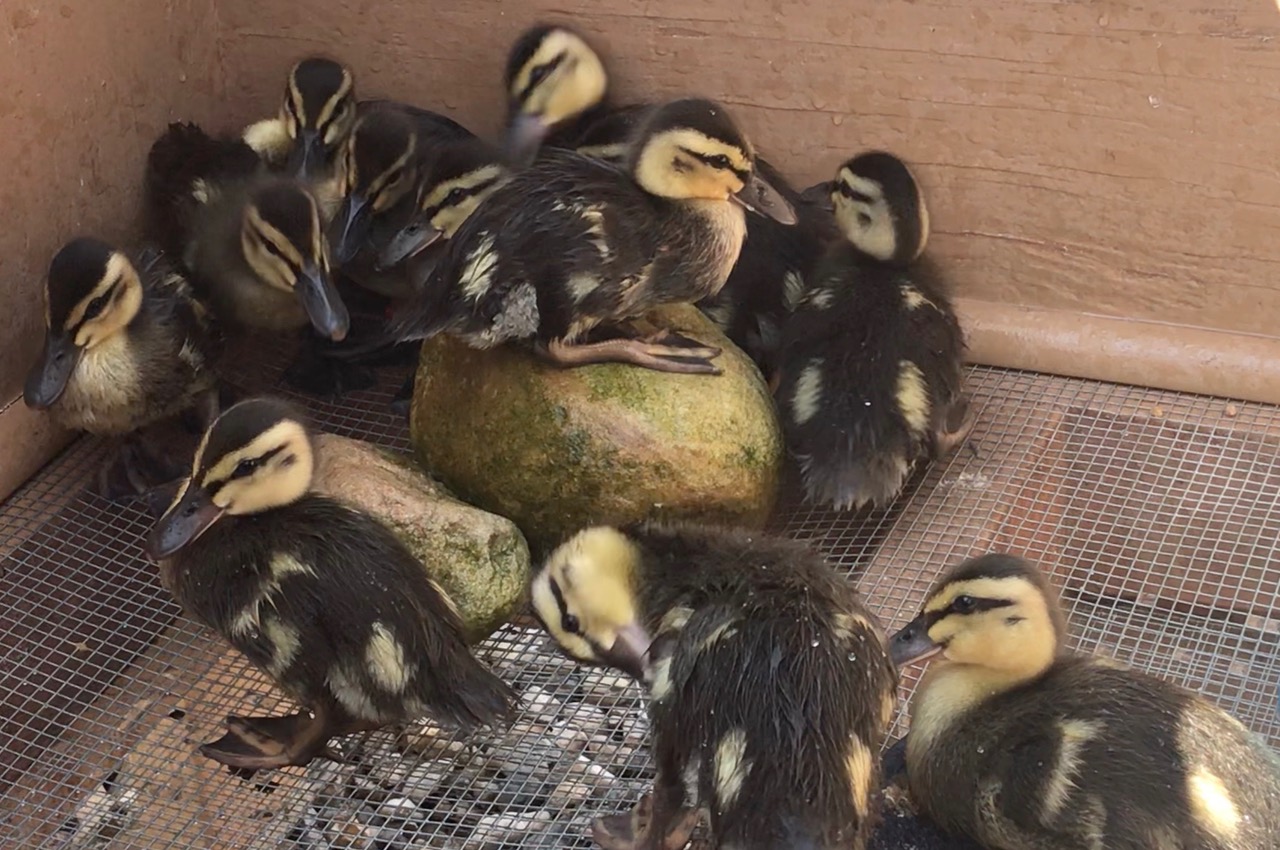 The Santa Barbara Wildlife Care Network (WCN) is a wild and amazing place located at 1460 North Fairview in Goleta. The Spring babies are here! Wildlife doesn't know about the pandemic. They just need to be fed and cared for. Because of the virus the Wildlife volunteer force is absent and the small staff has to do it all. For instance a baby hummingbird was found cold and alone on the ground in a park. She was hand fed nectar every thirty minutes from dawn to dusk. Once she learned to fly, Wildlife released her in a field of flowers.
Elton the baby raccoon was rescued after he fell off a cliff near Goleta Beach at only three weeks old. According to director of communications Claire Garvais, they bottle fed him around the clock. A few weeks later, four orphaned raccoon siblings joined Elton in care. They were all released together 134 days later.
Tree trimming destroyed a baby woodpecker's nest when he was only hours old. He quickly grew from a quiet, pink baby into a loud red-headed woodpecker. He stayed with Wildlife for 118 days and was released back into Goleta.
If it looks like a duck and walks like a duck, it must be a duck. Just ask Gretchen Lieff who they now call the "Duck Lady." She is helping to care for 20 ducklings. She told me, "They are so cute, but they never stop pooping!"
Wildlife helps skunks too. They recently had a newborn that needed to be warmed and hydrated, then fed every three hours around the clock. There were solid foods to keep him strong. He learned to find food and hunt prey to ensure he can survive in the wild. After receiving the required rounds of vaccinations, he was released into the wild.
Executive director Ariana Katovich says, "For the first time in our 32-year history we have a full time veterinarian as the Director of animal care. This new veterinary program will save more wild lives and is a huge step forward in our ability to care for wildlife. I couldn't think of a better partner in the effort to forward our ability to save and serve wildlife than veterinarian Avery Berkowitz."
In 2019 WCN took in 4,028 animals. Over two thirds of those were admitted between April and August which is baby season. WCN currently has 257 animals in their care among 180 different species, like mallards, opossums, crows, rabbits and many more. WCN is open every day from 8 am to 8 pm all year round. There are thousands of patients who need to be hand fed. With a vet now on staff WCN can now perform surgeries, take x-rays, and administer advanced pain control.
Any gift you give will be doubled by matching funds donated by a generous friend up to $25,000. Here's to a second chance at a wild life! Santa Barbara Wildlife Care Network, PO Box 6594, Santa Barbara, CA 93160. $25 will buy formula for five baby rabbits, $100 will feed a pelican for ten days, $5,000 all worms for baby season songbirds, or $10,000 for an x-ray machine and many supplies in between. For questions or to volunteer call 805.681.1019. For Director of Communications Claire Garvais call 805.681.1452 Monday through Friday from 9:30 am to 5:30 pm.
You might also be interested in...