This Book Speaks Volumes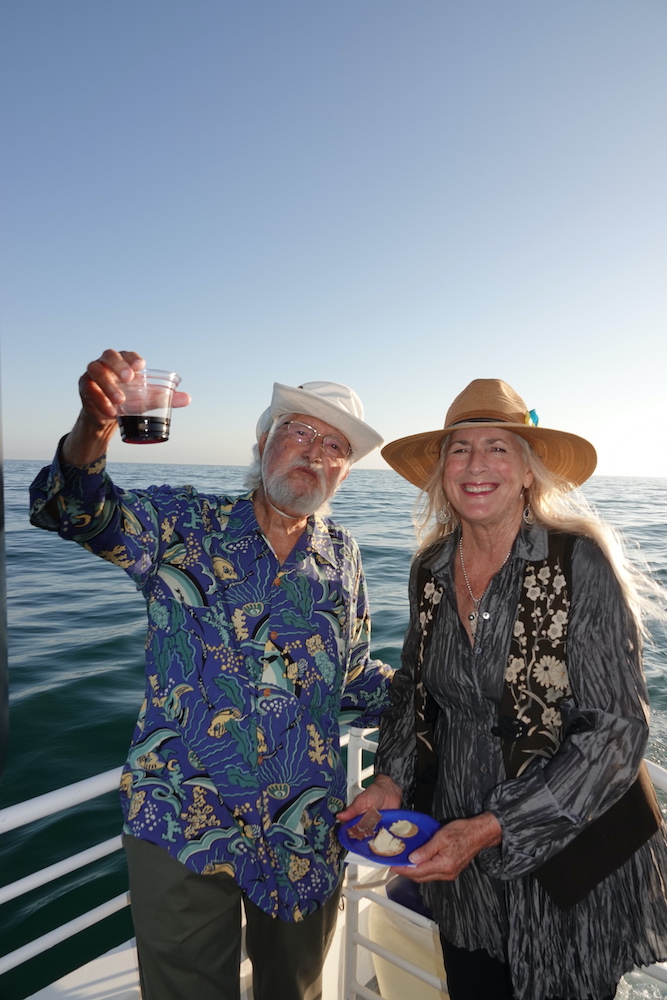 Oceanographer Jean-Michel Cousteau, 85, and his partner Nancy Marr met in Maui in 1985, living there for 11 years before moving to our Eden by the Beach in 1992.
"I lived with my family on the island for 22 years and have many friends who have been devastated by the Lahaina Fire," says Nan.
To help out, Jean-Michel, who co-founded the Ocean Futures Society with Nancy, is selling a unique tome, The Silent World, autographed by his legendary father, Jacques-Yves Cousteau, from his private collection for $15,000.
The treasured first edition was published in 1953 by Harper & Row and is written in English with 48 pages of black-and-white photos by various photographers and 16 pages of color photos, made available by National Geographic Magazine.
The hand-held work in Ektachrome is the first made in significant depths, using artificial light and scientific color correction.
It was the basis for the Oscar-winning documentary feature film The Silent World in 1956.
The rare volume is in the original rouge spine and blue cloth cover, embossed with a stippled gold octopus.
Proceeds are being donated to Hawaii's Community Foundation, the Maui Strong Fund, and Maui's Humane Society.
For acquisition details, call 805-845-9654.
You might also be interested in...