'Carmina Burana' Packs the House and Stage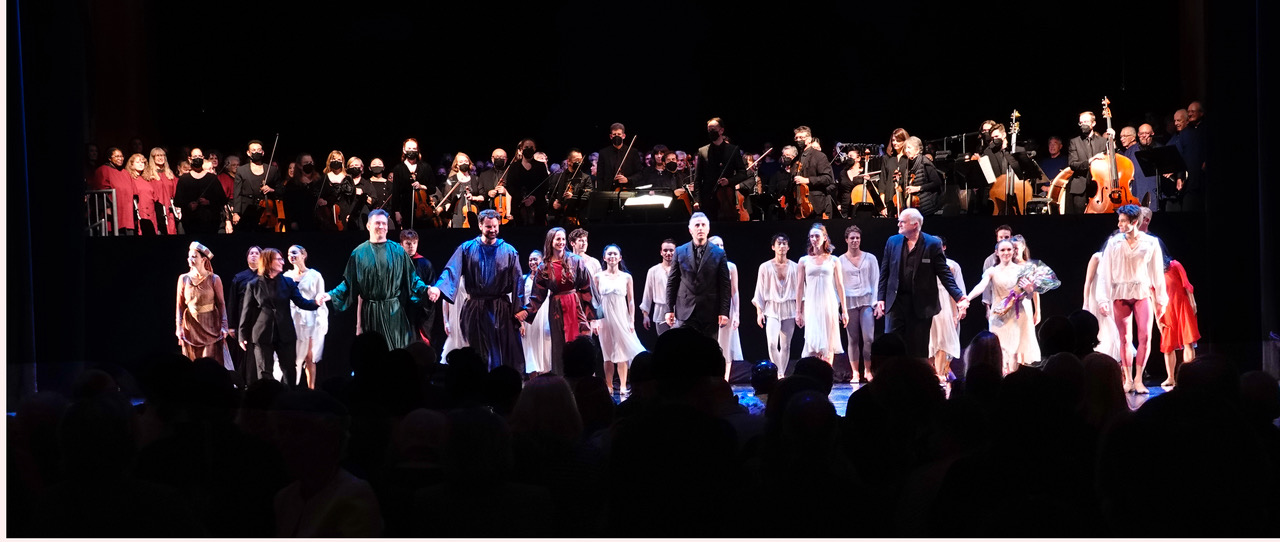 Even the cavernous stage of the venerable Granada Theatre was filled to capacity when 170 performers helped launch the Santa Barbara Symphony's 70th season with Carl Orff's magnificent Carmina Burana featuring Rodney Gustafson's State Street Ballet, Santa Barbara Choral Society under Jo Anne Wasserman, the Quire of Voyces under director Nathan Kreitzer, and the Music Academy's Sing! children's chorus.
Maestro Nir Kabaretti launched the hugely entertaining concert with Fauré's "Pavane" and "Saint-Saens Bacchanale" from the opera Samson and Delilah before Orff's 1936 masterpiece based on 24 poems drawn from 11th century manuscripts discovered in the 19th century, which I last heard when it opened the symphony's 2015 season.
State Street's co-artistic director William Soleau choreographed the talented dancers while soprano Jana McIntyre, countertenor Randall Scotting, and baritone Valdis Jansons showed their extraordinary vocal range in the epic work.
Soleau also did double duty presenting the world premiere for the program's opening piece by Fauré.
It was an Orff-ully good show….
You might also be interested in...