Central Coast Cabernet: Summer's End Calls for a Big Red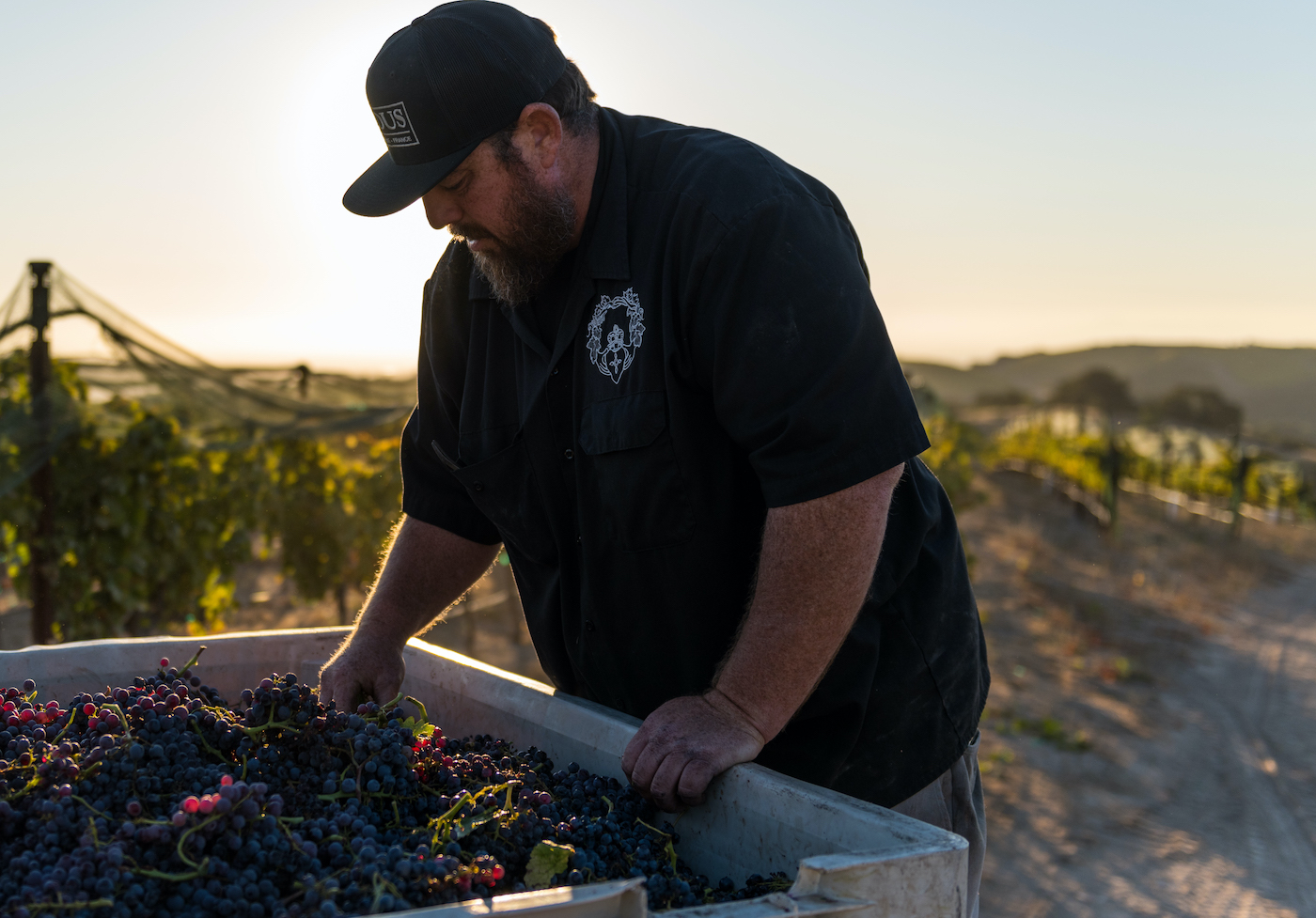 McPrice Myers has long been a fan of Central Coast syrahs and grenaches. But in the two decades since he launched his eponymous wine label in Paso Robles, the self-dubbed "Rhône guy" has been lured by the ultimate Bordeaux darling. And now, he's set off to make "the ultimate expression of cabernet sauvignon."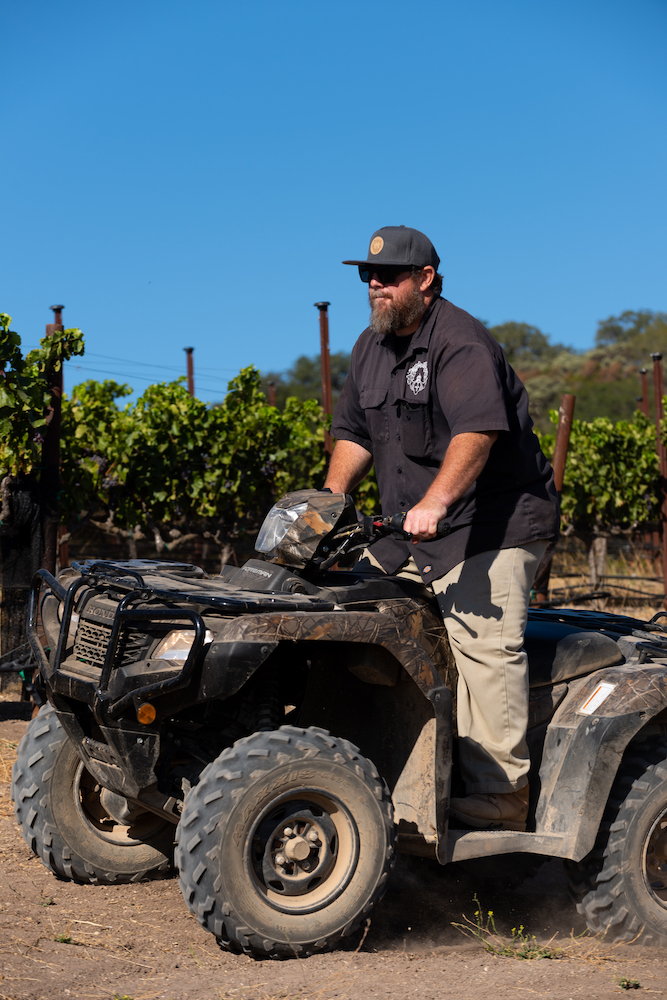 Myers dumped his life savings into his winery in 2002 and has since built one of Paso's most respected brands. "Site trumps everything," he says, crediting the Paso region itself for much of his wines' appeal and success. Its 11 AVAs, or American Viticultural Areas, run mostly north-south, have soils that are high in pH, and see big shifts in day- and night-time temps. "That gives cabs here a sense of power; they're robust," he says, "but the natural acidity keeps them fresh, keeps them dancing!"
That said, Myers admits that Paso Robles "gets the short end of the stick" when it comes to the image of the cabernets it produces, especially when compared to California's Bordeaux playgrounds to the north. But Myers disagrees, convinced that Paso cabs can be replete with "finesse, balance,red and freshness."
The McPrice Myers estate, itself, has notable attributes that impart "savoriness and structure to the wines," says the winemaker. It features the highest elevation in Paso – 1,500 to 2,000 feet – as well as steep slopes with well-drained soils and a sunny north- and east-facing exposure that offers the grapes nice, long hang times. The McPrice Myers property has 20 acres of grapes, including cabernet sauvignon, and is located near other notable wine projects, like DAOU, Alta Colina, and Adelaida.
A recent tasting with Mac, as his friends call him, showcased the breadth of cab's potential in Paso. The three wines we sipped vary in style and price point, but they all over-deliver in mouthfeel and flavor.
The 2021 "Bull by the Horns" Cabernet Sauvignon ($25) is part of Mac's Hardworking Wines series. The value-driven wines in this set are, at least to some degree, inspired by his previous incarnation as a Trader Joe's employee, which introduced him to many wine brands whose price tags were outweighed by their quality. "A great wine can still be affordable," he says, while admitting that "it's harder to find a value wine that hits all the markers than a beautiful blue-chip wine. Making a great bottle of wine at a great price is hard to do, like assembling all the puzzle pieces correctly, and it's underappreciated." This wine is, indeed, great for the price. Boysenberry, chocolate and earth flavors, firm tannins, and a juicy body make it ideal for pizza, burgers, and short ribs.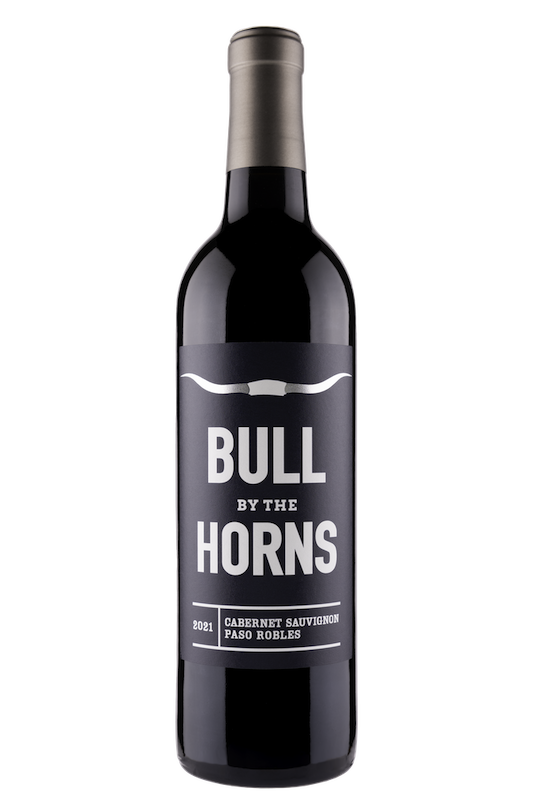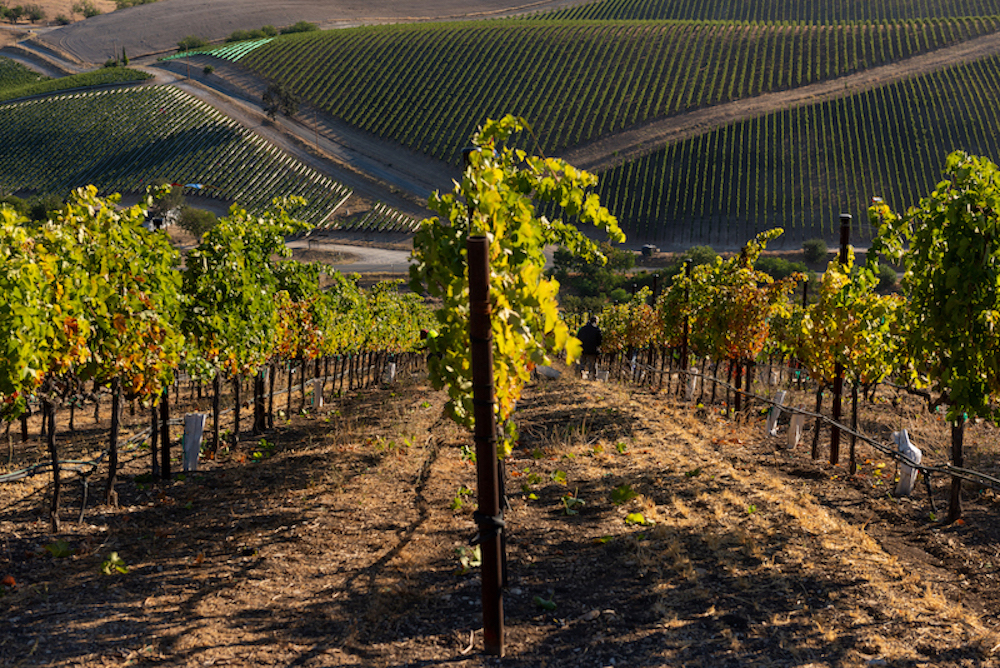 The 2021 "M" Cabernet Sauvignon ($35) is a joint project by Mac and his friend, Billy Grant. Featuring cabernet fruit from six of Paso Robles' growing regions, it's an homage to the region's entrepreneurial third-, fourth-, and fifth-generational farmers "who've been working in this dirt for decades and decades," says Mac. They grew almonds, walnuts, and barley once, and they're now producing top-tier wine grapes. This wine is darker, more restrained, and more polished. A solid tannic structure still gives way to a supple mouthfeel and a splashy finish, though, and lingering flavors of plums and cocoa.
The 2021 "Beautiful Earth" Cabernet Sauvignon ($60) is an experiment in blending, bringing together various cabernet wines aged in carefully selected barrels. "Following the evolution of wine in barrel is our responsibility," says Mac, and when the timing is just right, the resulting blend can be delicious. With fruit sourced primarily from vineyards in western Paso, this wine is restrained yet very much expressive, concentrated, and structured. "We love power," adds the winemaker. Aromas and flavors are exotic, deep, and rich, yet the wine is pervasively floral, fresh, and vibrant. A powerhouse wine that has just sold out, actually, so keep an eye out for the 2022 vintage.
Find out more at mcpricemyers.com.
Taking a Cab Home
Let's not overlook our own backyard, of course, for its own cabernet potential. Santa Barbara County's cooler climes are well-known for producing world-class pinots and syrahs. But plantings in the area's inland, eastern locales are allowing local winemakers to offer up stellar cabs of their own. Here are four of my favorites.
2020 Brander Cabernet Sauvignon ($34): Hailing from the Los Olivos District AVA, this is part of the Fred Brander pioneer Bordeaux lineage that dates back to the 1970s. In the hands of winemaker Fabian Bravo today, this expression of cabernet is balanced and approachable, yet packed with dark fruit aromas and dark chocolate flavors, along with elegant tannins and a fresh finish. Perfect with BBQ. brander.com.
2018 Lucas & Lewellen Cote del Sol Cabernet Sauvignon ($44): This brand's reserve-level cab is made from select grapes on 22 south-facing vines on Solvang's Valley View Vineyard that get persistent sun exposure. Made by Megan McGrath Gates, the flavors of this mouth-filling wine denote plums, blueberries, and herbs, along with rich tannins and a lengthy finish. A bit of syrah is co-fermented for added jamminess. llwine.com.
2017 Rancho de Ontiveros Cañada de los Pinos Cabernet Sauvignon ($64): James Ontiveros, the ninth-generation rancher and farmer behind this and the Native 9 labels, farms the Riata Oaks Vineyard in the Santa Ynez Valley where this fruit was sourced. Made by Justin Willett, this is a cowboy's cabernet: deliciously dusty, oaky, and smoky, all while offering up a mouthfeel that's velvety, luscious, and generous. A wonderful balance of muscle and finesse. ranchodeontiveros.com. 
2018 Addendum Stagecoach Vineyard Cabernet Sauvignon ($135): OK, I cheated a bit here. True, the grapes here come from the Atlas Creek AVA in Napa. As soon as it's picked, tough, it's driven down inside a refrigerated truck to Fess Parker Winery in Los Olivos, where winemaker Blair Fox works his magic. Earthy and rich, flavors run the gamut – black cherries and ripe plums to leather and mocha – with robust tannins and a refined finish. Fess Parker's Addendum label features various top-tier Napa-sourced cabs. fessparker.com. 
Cheers!
You might also be interested in...