Petite Wine Traveler. Unveiling the Treasures: Discovering Tri-Valley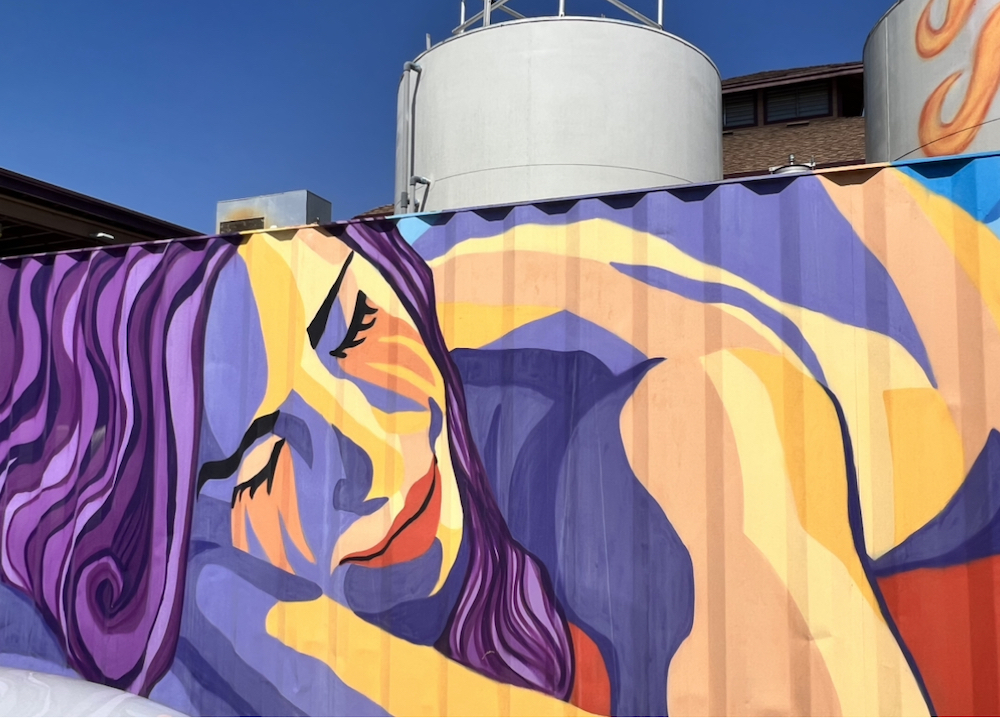 With summer in full swing, my husband, our chihuahua, and I embarked on a thrilling road trip from Santa Barbara to the Tri-Valley area. The Tri-Valley is a triangular-shaped region just 35 miles east of San Francisco. From the top of Mount Diablo, you can see the three valleys that give the region its name, and the three cities that encompass the area: Pleasanton, Livermore, Dublin, and the town of Danville. Each has its own downtown style and vibe, which make it entirely unique. We were excited to discover these hidden gems that promised us a long weekend filled with great wine, delectable cuisine, rich history, exciting outdoor activities, and many pet-friendly facilities. With the Tesla fully charged and our spirits high, we set off on an adventure that would leave a lasting impression.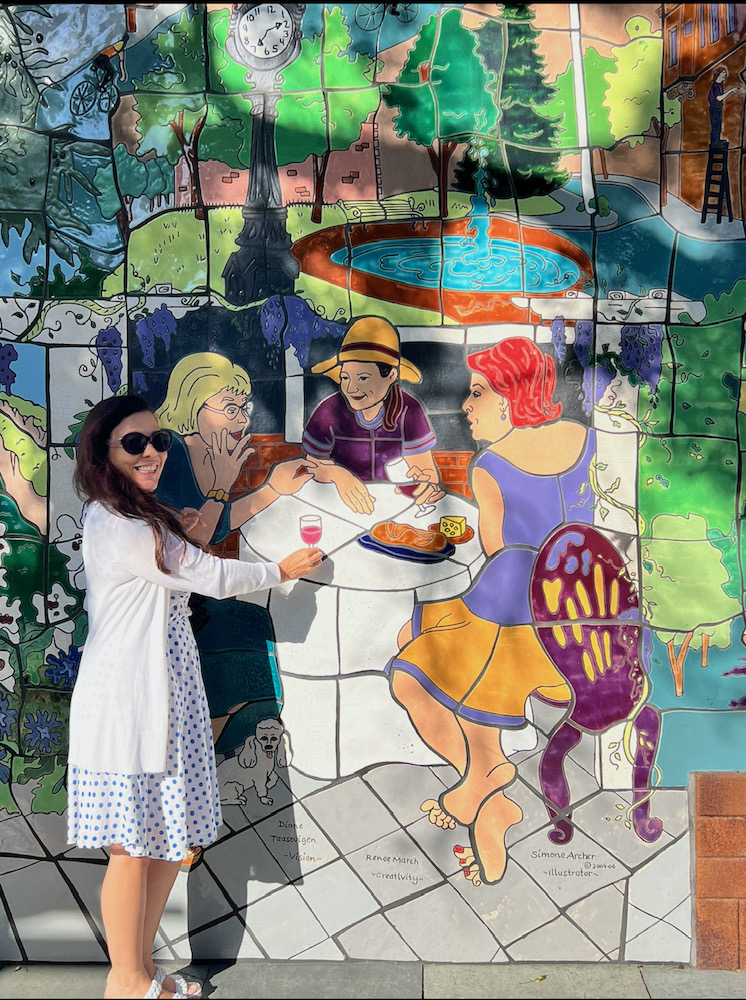 Our first stop was Livermore Valley Wine Country, a charming part of the Tri-Valley, featuring one of California's oldest wine regions. Its extensive history dates back to the 1760s when Spanish Missionaries planted the first grapes in the region. Livermore Valley has played a significant role in California's winemaking heritage, and it continues to thrive today. The region's unique microclimate and diverse soil types create the perfect conditions for growing a wide variety of grapes.
Livermore Valley Wine Country beckoned us with its vineyard-covered hills and award-winning wineries. With so many amazing wineries to choose from, we couldn't resist indulging in several in the area. One standout was Garré Vineyard and Winery, where we immersed ourselves in Italian heritage and family tradition. Owned by the Molinaro family, this winery in Livermore Valley offers a taste of California wines crafted in the Italian style. Their award-winning wines and warm, welcoming ambiance made it a must-visit. We also couldn't miss Wood Family Vineyards, a family-run urban winery located in "The Block" area of Livermore Valley's East End.
Rhonda Wood, one of the few female winemakers in the area, guided us through their exceptional wines. We were even fortunate enough to taste several wines from their library collection, guided by Harrison Wood, the executive vice president, including a Cabernet Franc from 2014. Another notable winery was Las Positas Vineyards, where dedication to Old World craftsmanship and New World pioneer spirit sets them apart. We had the privilege of touring the facility and savoring their small-lot, handcrafted wines. To enhance the experience, Chef Curt Pipes delighted us with unique food pairings on their picturesque patio overlooking the vineyards. It was a sensory journey that showcased the harmonious marriage of wine and cuisine. What made it even more special was the fact that Chef Curt received his culinary training at our very own Santa Barbara City College.
Our exploration of Livermore's wine history didn't end there. We had the pleasure of visiting Steven Kent Winery, a testament to the region's winemaking legacy. Established in 1996, the winery had a specific emphasis on crafting exceptional Cabernet wines. What set this winery apart was its rich lineage. Winemakers Steven K. Mirassou and his wife, Beth, proudly traced their heritage back to one of America's oldest winemaking families, known for producing wine in San Jose even before the historic event of the Lincoln assassination. Their passion for Cabernet Franc, a grape variety they believed deserved more recognition in the area, led them to initiate the unique and exciting event called "CabFranc a Palooza" to promote Cabernet Franc in Livermore Valley.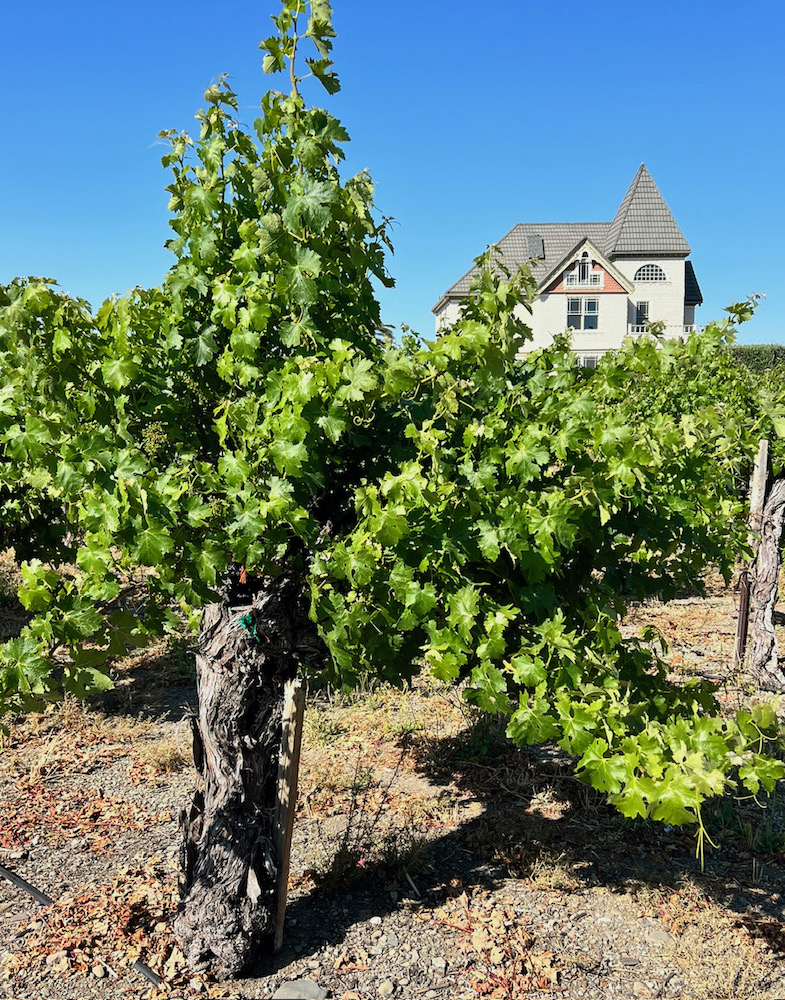 But the Tri-Valley experience wasn't just about wine. Downtown Pleasanton, a town brimming with character and history, captivated us with its charm. As we strolled through its picturesque streets, we were greeted by a delightful blend of boutique shops, restaurants, and a vibrant atmosphere. The town's historic buildings whispered tales of a bygone era, complete with secret underground tunnels and intriguing stories of racehorses, bandits, and ghostly encounters. We couldn't help but marvel at the well-preserved architecture that transported us back in time.
Livermore, another gem within the Tri-Valley, had its own allure. Known for its thriving arts and cultural scene, it offered a unique blend of history and contemporary attractions. The Bankhead Theater, a state-of-the-art performing arts venue, showcased a diverse range of productions, from plays and musicals to concerts and ballet performances. As pet owners, we were thrilled to discover that the Tri-Valley was a haven for our four-legged companion. Many wineries, restaurants, and outdoor venues welcomed pets with open arms. We were able to enjoy wine tastings at several wineries, explore downtown streets, and even dine at pet-friendly restaurants without any concerns. The warm and inclusive atmosphere made our trip even more enjoyable and memorable.
To refuel our energy, we stopped at Uncle Yu's at the Vineyard for dinner. This family-owned restaurant impressed us with its commitment to using organic and sustainable ingredients. Their dedication to transforming traditional recipes into modern culinary delights was evident in every dish we savored. The extensive wine list offered both local and international selections, and we settled for a Champagne flight that perfectly complemented the Asian cuisine. The dog-friendly outdoor patio allowed us to enjoy our meal in the company of our beloved chihuahua, making it a truly pet-friendly dining experience.
As the sun began to set on our final day, we reflected on our unforgettable journey through the Tri-Valley. This hidden gem had truly exceeded our expectations, captivating us with its diverse offerings and warm hospitality. From the historic wineries in Livermore Valley, where the spirit of California winemaking was brought to life, to the culinary adventures that delighted our taste buds at every turn, the Tri-Valley had revealed itself as a true paradise for wine enthusiasts, food lovers, and pet owners. I invite you to head north and get ready to uncork a new adventure, where every sip, every bite, and every wag of the tail is an invitation to indulge in the beauty of this California hidden gem.
You might also be interested in...