A Millinery Match at the Polo Fields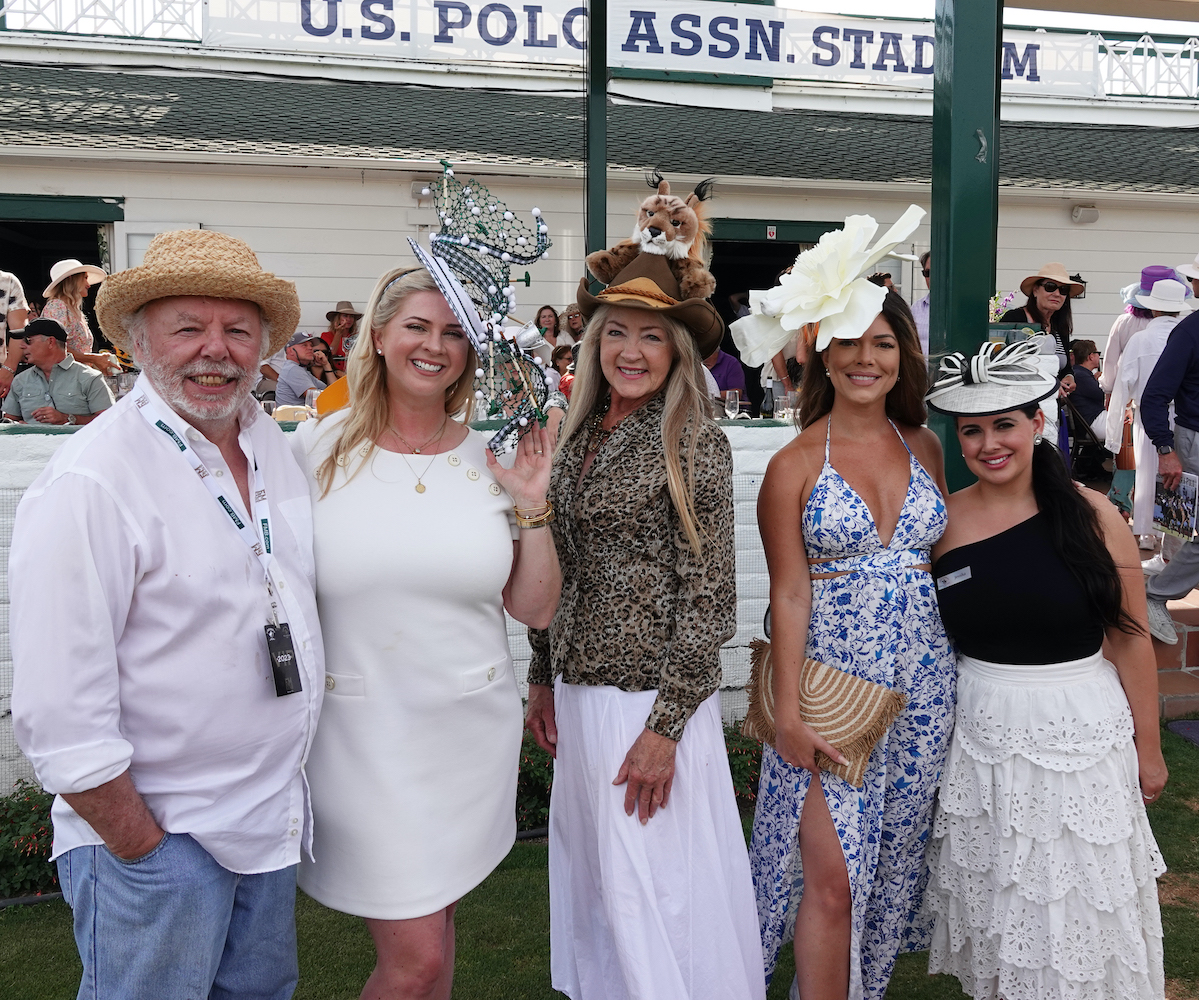 A profusion of creative and colorful tony tête toppers packed the stands at the Santa Barbara Polo Club for the annual Ladies Day.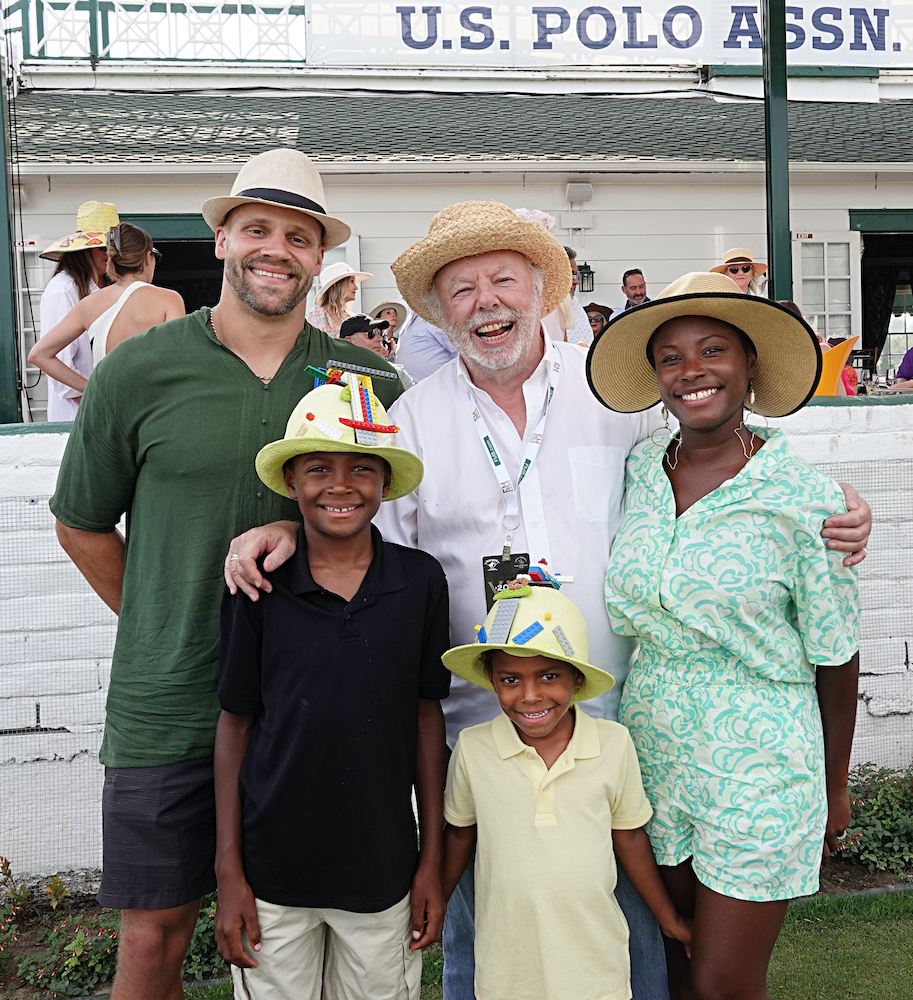 As usual, I had the difficult job of judging the mélange of magnificent millinery, having learned my "craft" donning my top hat and tails attending the Royal Enclosure at Royal Ascot races in the U.K. for nearly half a century, a scene made memorable in the glorious Audrey Hepburn-Rex Harrison film My Fair Lady with extraordinary outfits designed by the late society photographer Cecil Beaton.
Prize for largest creation went to Alexandra Jones, who splits her time between Montecito and Florida, with a hat that resembled a giant lotus blossom.
The most creative was almost purrfect featuring a feline plushie designed by Loraine Mullen-Kress.
The toy was a gift to her husband Kent after he received a quadruple bypass and she wanted to include it in her creative hat design.
The most colorful, by far, was a head topper by Jenna Jobst Reichental of Santa Barbara featuring polo mallets, the club's logo and even a miniature trophy that took two days to make.
And, for the first year, the club created a youth section with the winners being brothers Jack, 9, and Kingston, 5, Peterson from Carpinteria.
Prizes were presented after the club's exciting closely fought main match won by Ben Soleimani's team 12-10 against Geoff Palmer's Antelope team, captained by his son Grant.
Hats off to all participants!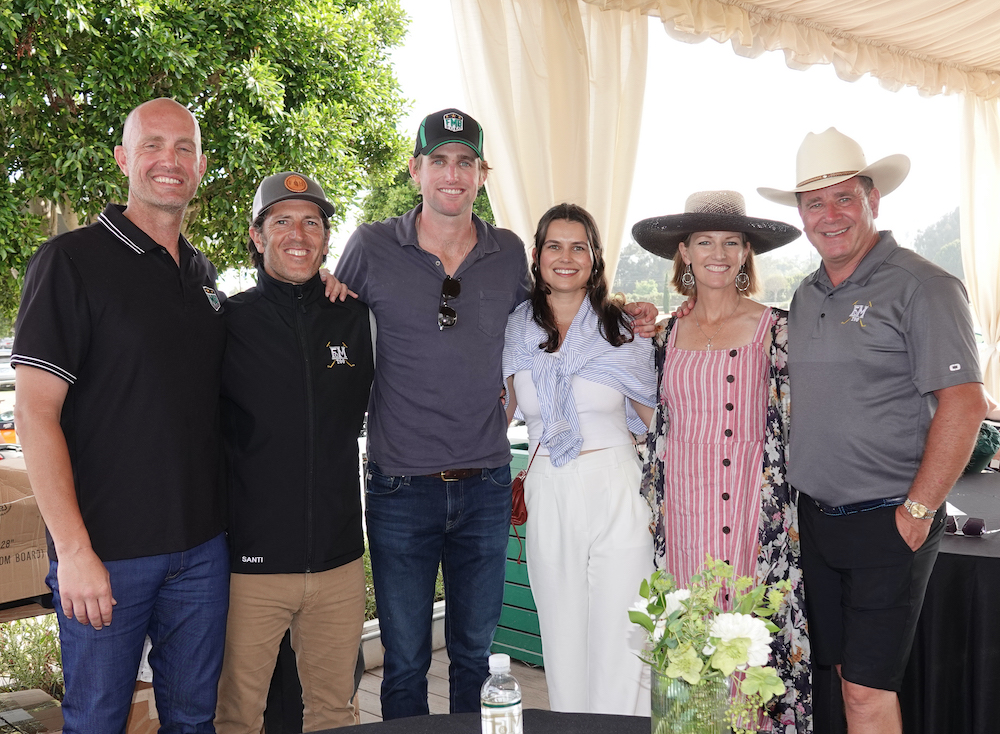 You might also be interested in...