Village Vibe: Meet the Neighbors
One of the cornerstones of community is knowing your neighbor. Though Montecito enjoys a global reputation, for those of us who live here, one of the best things about this place is the small village vibe. In an increasingly impersonal world, we appreciate knowing our pharmacist, our grocery clerks, our local store owners. It's comforting to walk into Lucky's or Local and see familiar faces.
Montecito has many new faces. In fact, even the old faces seem like new faces to some of our newer residents. Which is why we are excited to introduce our new Village Vibe column.
To begin, the MJ's Rachael Quisel spoke with Jerry Jacobs, co-owner of Montecito's Lost Horizon Bookstore, and Justine Hamilton, who you might just find sitting outside of Merci some morning, enjoying a coffee with one of her many friends. Every week, we will be speaking with residents or shop owners, or workers – the people that make Montecito the friendly place we love. And we'd like to speak to you, too. To add your voice into the mix, please contact us at zach@montecitojournal.net.
Looking forward to hearing from you and to introducing you to our amazing community!
-Zach Rosen, Managing Editor
Jerry Jacobs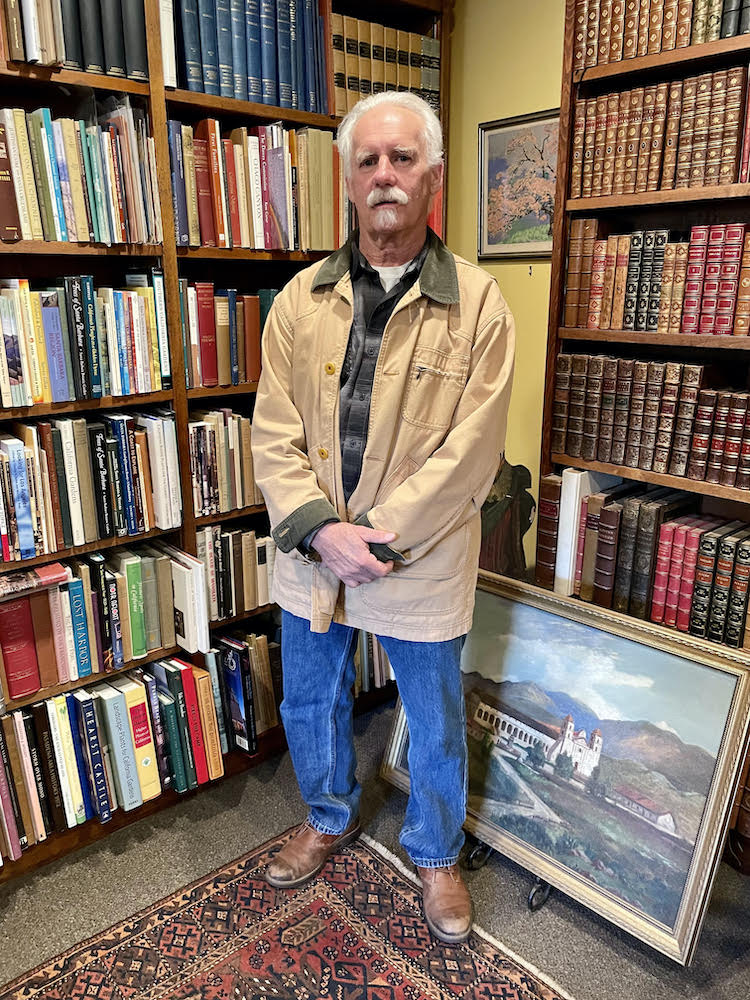 Jerry Jacobs, Co-owner of Lost Horizon Bookstore in Montecito's Upper Village, has been serving the local community for 40 years. In this time, Jacobs has formed many meaningful friendships, connecting with people near and far who share his passion for literature.
"From what I've seen of the people I've met, I think they like to support local. I think they've realized that it's not easy with the rents and everything else. I feel, anyway, that the local people go out of their way to support us locally and that's just my feeling of the people I've met here and it's been really good that way. We've met great people, too. Which is always in a book shop. In my book business, we've become good friends with some great people and that's what I'm finding. And a lot of people in Montecito were customers in Santa Barbara for me, too. A lot of my customers are people who come to Santa Barbara from Los Angeles or whatever. They might have second homes here, but they come up X amount of times a year, and they consider this their home also and so we've been lucky that way. We've met a lot of people.
"I love the small-town feel. You know, we'll get our lunch over here at the pharmacy, and sometimes we'll close and go down and have dinner at one of the shops in the lower [area]. It's that small-town feel, but it's sophisticated and not in an arrogant way, it's just most of the people here are pretty comfortable in their own skin. I don't mean financially comfortable; many of them just seem like they're comfortable with where they're at and I just see people enjoying their life and trying to be supportive and all that. That's what I found and like about it here."
Justine Hamilton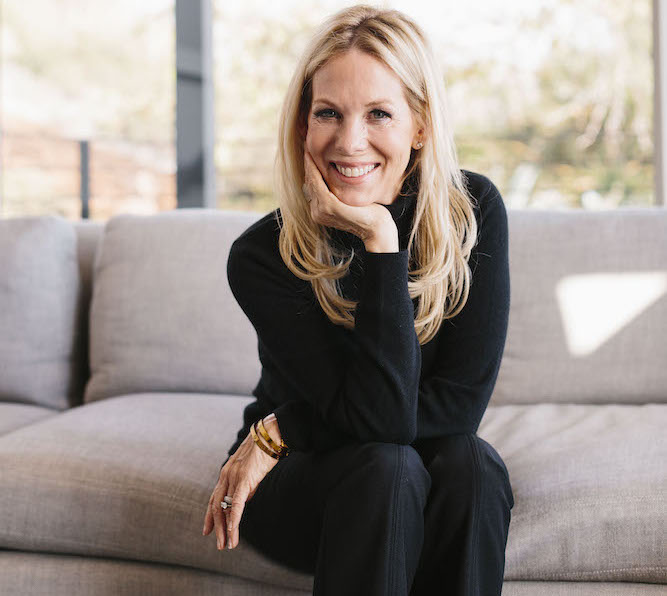 Introducing Justine Hamilton, a Montecito resident who values the town's friendly atmosphere. With a focus on mindful growth, she emphasizes the importance of preserving Montecito's character.
"I'm from Iowa, and I call Montecito 'Iowa by the sea' because of how friendly everyone is. Montecito is changing a lot right now, more than it has in a long time, and I'm hoping that it retains the small-town charm that everyone fell in love with and that it grows in the right ways. I think the catalyst is the community having heart, our connection with one another – if we can connect with people and see our neighbors, we're going to be okay, but as soon as we take Montecito for granted, when growth isn't for the right reasons, that's when problems arise. Yes, we could do with some more interesting shops and tasty restaurants, but we just don't want Montecito to get 'too big for its britches,' to quote my grandmother."
You might also be interested in...