Out of the Box's 'Once' Falling Quickly into Place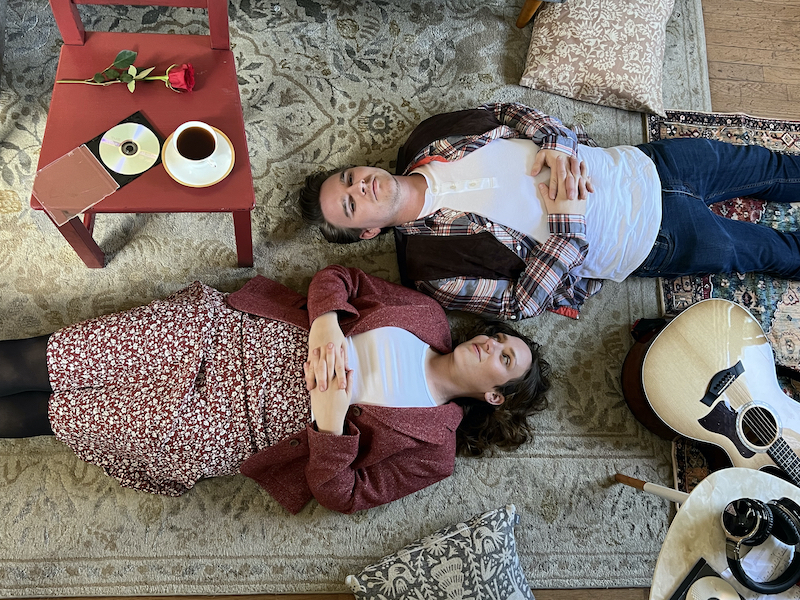 Like every musical Out of the Box produces, Once is near and dear to company founder Samantha Eve's heart. But its plot – the charming tale of an Irish busker musician ready to give up on his dream, the Czech immigrant in adoration of his songs, and their being drawn together by their shared love of music – might mean even more to Eve.
"I was blown away by the love story – not the romance, but with music, with art," she explained. "As an artist, musician, and performer, what really spoke to me is feeling lost in your art, but also feeling like it's the only way that you can communicate with the world because the thing that you have in common with everybody is your ability to share your emotions and your feelings through your art."
The Santa Barbara native grew up immersed in youth theater programs in town before heading East to study musical theater at New York's famous Tisch School. She returned to town with no thoughts of creating her own company here, but noticing the lack of contemporary musicals being mounted, ended up founding Out of the Box. Over the years, OOB has brought more than 20 shows – Eve herself isn't sure of the exact count – that might otherwise have never been seen here, including Reefer Madness, Carrie, Fun Home, Next to Normal, Lizzie, Bonnie & Clyde,and Heathers.
Once is one of the most decorated musicals ever mounted by OOB. The original won eight Tony Awards including Best Musical in 2012, while the 2007 movie it was based on claimed the best song Oscar for "Falling Slowly" by co-stars Glen Hansard and Markéta Irglová – who not only composed, but performed the film's original songs. The show's accolades did not disqualify it for the company's affection, Eve said.
"Somehow it still has this energy of being kind of an underdog musical, where you don't hear a lot about big national touring productions of it, and it's not really in the popular consciousness."
Eve said that's also due to the complexity of the casting, which calls for five of the actors to play their own instruments onstage. That's also why it has taken this long for OOB to get around to producing what will be the Central Coast premiere of Once.
"It requires such multi-talented artists, people who can not only act and sing as in a typical musical, but also play four different instruments and pull off Irish and Czech dialects. It's just insane."
Eve said the cast – that includes actors both local and from elsewhere – features musicians who have played instruments for musicals but have never been on stage singing in a role; and others who went to school for musical theater but never played instruments on stage before.
"It's been cool to watch the cast connect. They all have such different backgrounds, but they've really bonded. And they have created a little jam band on their own to play through Irish folk songs after rehearsals so they can perform a half-hour pre-show out on the patio before curtain."
For Eve, bringing Once to Santa Barbara is another offering that she hopes connects with audiences who either know the show or are eager to discover it.
"I thought this was going to be something that everybody would recognize, but when I started mentioning it to people, they had no idea what I was talking about," she said. "But that makes it more charming because the show itself feels like a struggling musician. It captures its own energy."
Once runs April 14-23 at Center Stage Theater. Call (805) 963-0408 or visit www.centerstagetheater.org
You might also be interested in...