A Marriage Made for Santa Barbara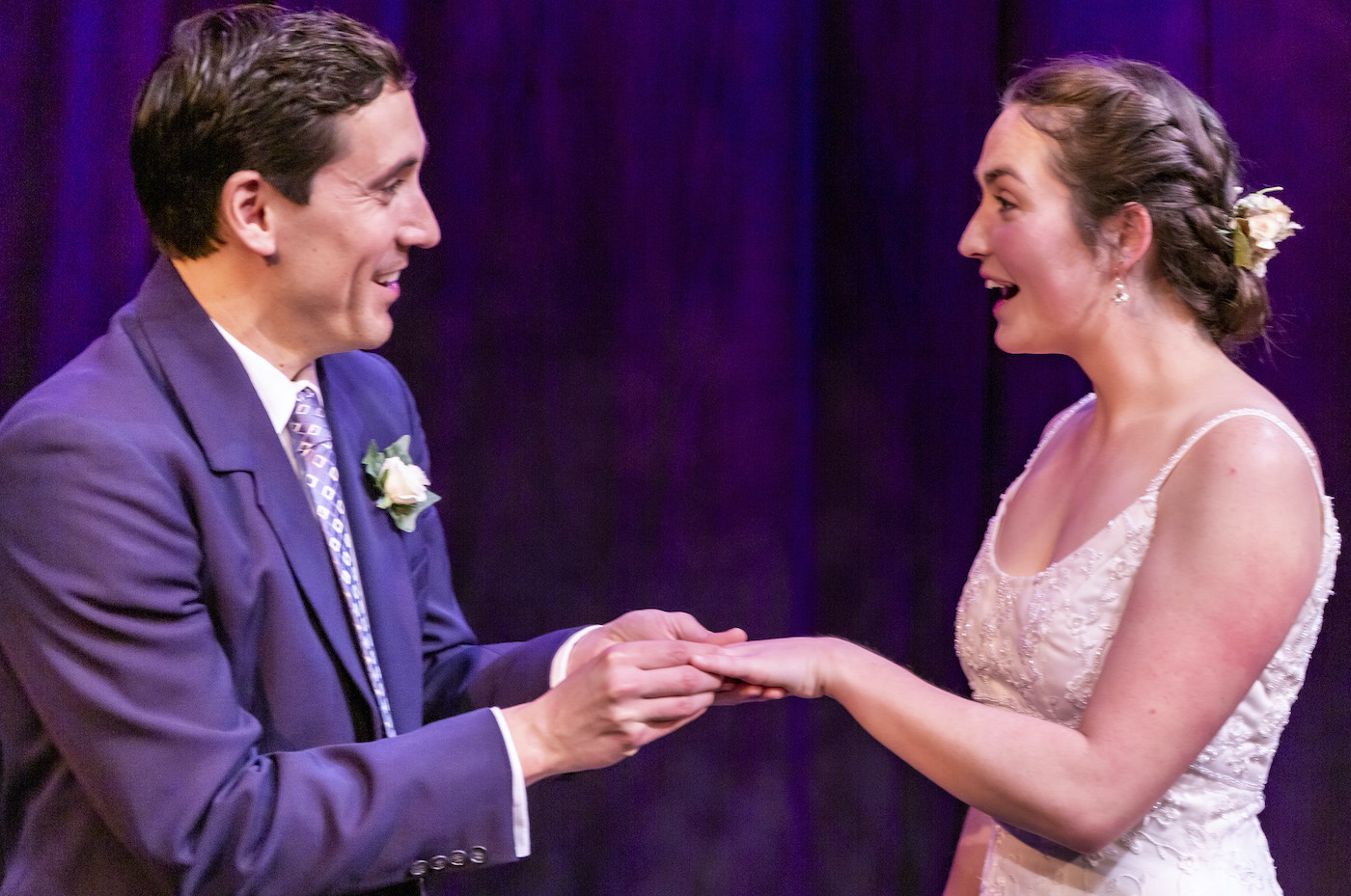 Rick Mokler is updating Our Town for our times and, well, our town too. 
With George and Emily Get Married, the (now officially retired) longtime theater teacher at area high schools, who also later chaired the SBCC Theater Department, has taken the young lovers from Thornton Wilder's 85-year-old chestnut, updated their professions to a recent med school grad and budding writer, respectively, and moved them from the fictional American small town of Grover's Corners, New Hampshire, to present-day Santa Barbara.
The couple's relationship and family as they go through a wedding also examines love and marriage through a contemporary lens.
"I've always been interested in marriage just as an institution," explained Mokler, who has performed more than a dozen weddings since earning a Universal Life Church license years ago. "Marriage has changed so radically that I thought it would be interesting to take a look at Act Two from Our Town and do a modern version of the exact same scene, which is something I used in classes all the time."
Mokler said writing George and Emily started out as an exercise to stay occupied during COVID, but realized it could be something more.
"It's a very gentle play, which just seems right for now, when everybody is tired of angry, loud shouting plays. It's got the same general tone as Our Town, but the situations are quite a bit different. It's been a lot of fun."
Mokler also turned Professor Willard, who delivers the town history in the original, into a feminist women's studies teacher who gives a PowerPoint presentation on the history of marriage, which ends up being pretty funny. "The names are the same, but I changed their roles," he said.
The cast features a whole host of longtime Santa Barbara actors, many of whom Mokler has known for decades, including two that he taught in high school more than 35 years ago. In a way, they're part of his extended family life, which gives truth to the warm and gentle tone of the show.
"I'm one of the lucky ones who has a solid family and everybody's doing well. I've been very fortunate and I have nothing to complain about. Maybe that's why I love to have kind and gentle endings in my plays."
With George and Emily, that involves a closing scene in which the entire audience is invited up on stage to join the wedding reception – set in the oak grove behind the Natural History Museum – as toasts are delivered and first dances take place.
"Everybody can enjoy baked desserts, sparkling water and champagne, and talk with the wedding party," Mokler said. "That's how the play ends, as a love letter to long-term relationships."
Visit www.theatregroupsbcc.com for more information and tickets
You might also be interested in...