Carolyn Virginia Wyatt: February 6, 1936 – March 5, 2023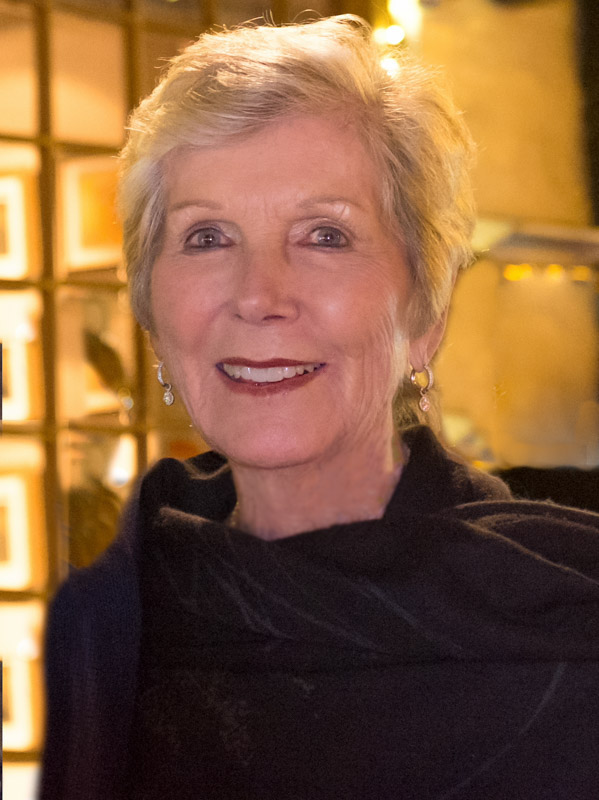 Carolyn Virginia Wyatt passed away peacefully, surrounded by love, in Santa Barbara on March 5, 2023. A loving devoted wife and adoring mother and grandmother, she was born in Hollywood, CA on February 6, 1936. She is survived by her husband Philip Wyatt, her children Scott, Jon, and Lori, and her grandchildren, and stepchildren.
She attended UC Santa Barbara before transferring to the University of Southern California where she was a member of the Kappa Alpha Theta sorority. At USC she met Wallace Wolf, whom she married in 1957. He predeceased her in 1997.
While in Los Angeles, she was a fashion designer working with Helen Rose, a principal in a commercial TV production company, a runway model, and an executive on the 1984 Olympics film Board.
Carolyn was a caring friend and an inspiration to many throughout her life. Despite her passing, her contagious smile, laugh, wit, charm, and love of life will always be treasured.
Throughout the years, Carolyn enjoyed riding horses and playing tennis both for leisure and competition. Among her many talents in the arts were pottery, painting, and photography. She also had incredible skills in the garden, specifically focused on her roses. Her passion and fondness for her dogs and those of others is warmly remembered.
Carolyn was a staunch supporter and participant in many philanthropies in the Santa Barbara community including the Breast Cancer Resource Center, Serenity House, and the Visiting Nurses Association. In lieu of flowers, please consider making a contribution in her name to one of these organizations.
You might also be interested in...