See More Succulents on This Scarf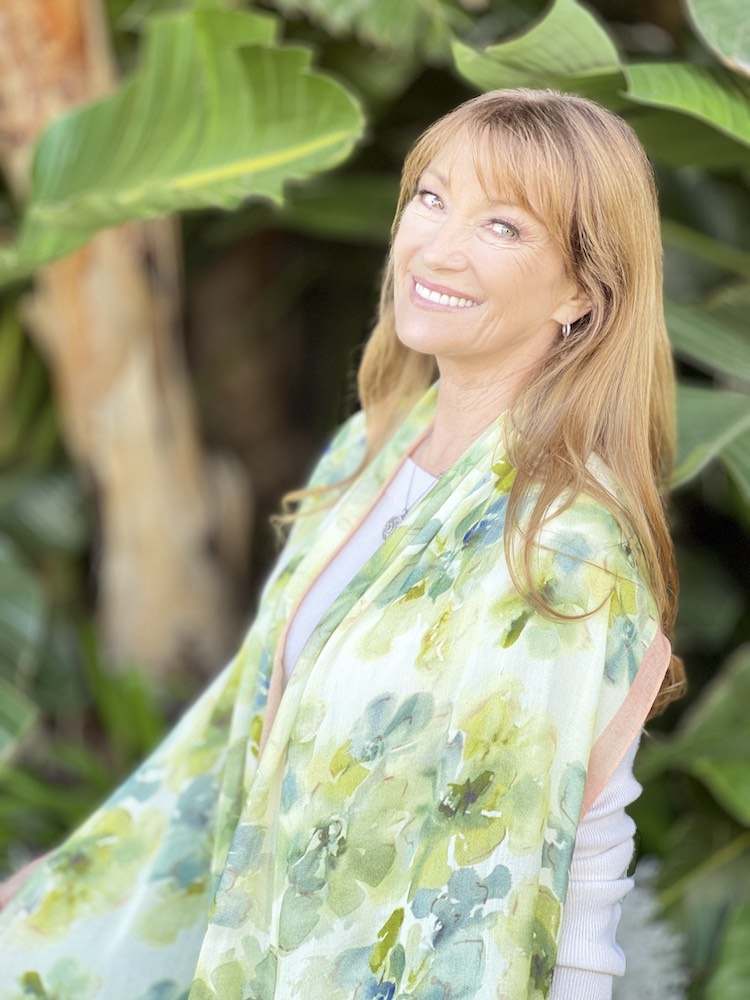 A visit to Lotusland—the 37-acre Montecito botanical garden—to co-chair the launch lunch of a new coffee table tome with philanthropist Anne Towbes last year, has led to Golden Globe and Emmy Award-winning British actress Jane Seymour designing a scarf to mark the 30th anniversary of Polish opera singer Ganna Walska's estate as a public garden.
The design, Aeonium Rosettes, on the 20-inch by 70-inch scarf is a digital print adapted from her original artwork capturing subtle variations of the abundant succulents found within Lotusland among its 3,400 types of plants.
"I was inspired by the beautiful blue green hues of these Aeonium succulents and the blue slag glass," says Jane, 72, a former Montecito resident, now based in Malibu.
The scarf is made from modal, a bio-based fabric made from spinning beech tree cellulose, an eco-friendly alternative to cotton which requires considerably less water consumption.
It sells for $95 and is available at the Lotusland Garden Shop. A blooming nice gift!
You might also be interested in...