Oprah's Hawaiian Digs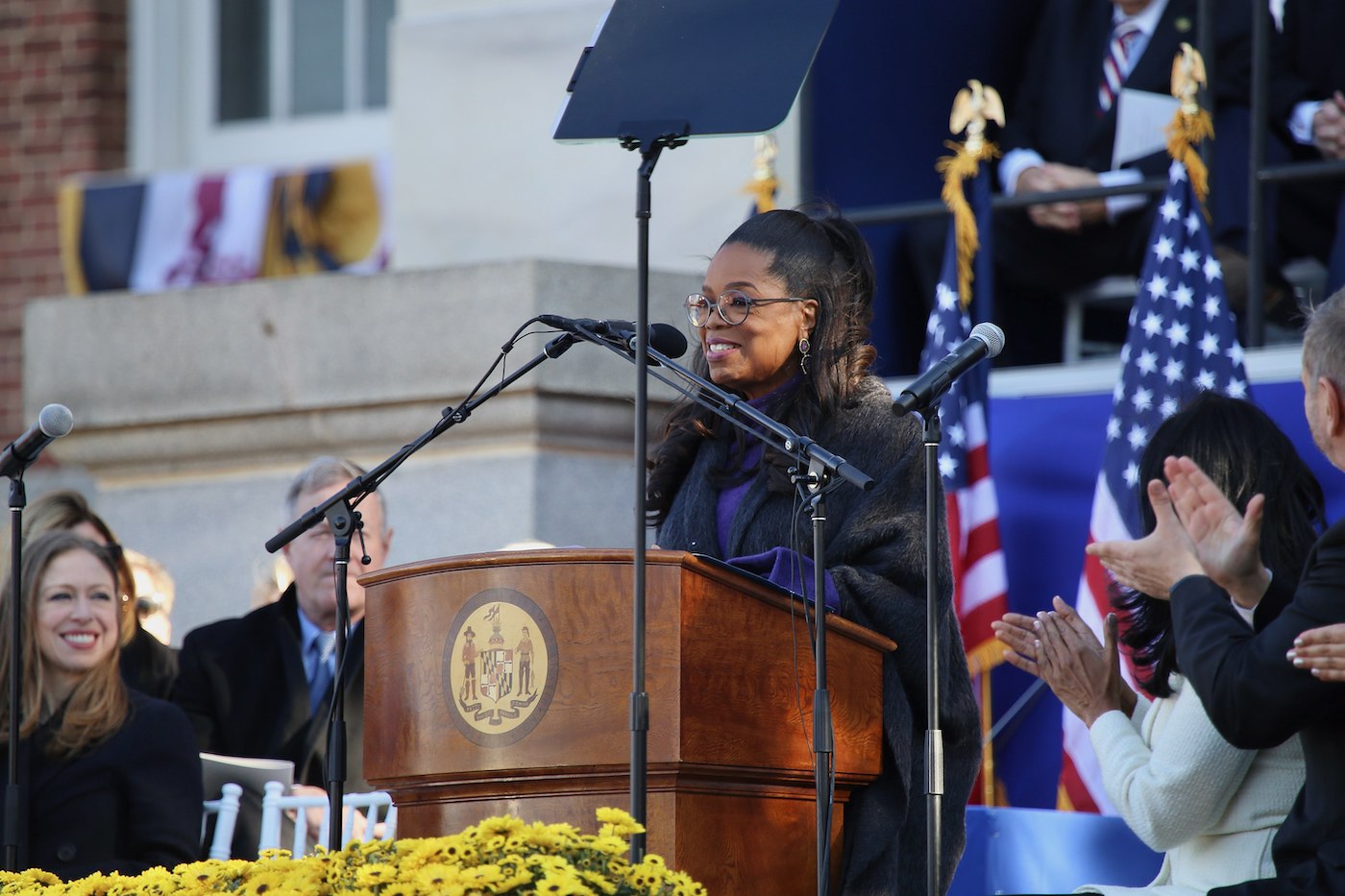 While former TV talk-show titan Oprah Winfrey has been reducing her waistline as a spokeswoman for Weight Watchers, now rebranded WW, she has been expanding her property empire.
The longtime Montecito resident, 69, now owns nearly 1,000 acres of land on the Hawaiian island of Maui, I learn.
She has splashed out $6.6 million on land in the Kula region on the slopes of the Haleakala volcano, close to the stunning ranch she already owns on the island.
According to property deeds, she reportedly snapped up the new plots in several purchases – a 520-acre parcel for $3.89 million, a 330-acre plot for $2.47 million, and two 10-acre parcels for $100,000 each.
Oprah, whose net worth is estimated at $2.5 billion by Forbes, first bought property on Maui in 2003 for around $5.3 million, including a main house and a guest house on 23.7 acres of land.
She bought her 42-acre East Valley Road estate in our rarefied enclave from Bob and Marlene Veloz in 2001 for around $50 million and has since expanded it, including the purchase of Oscar-winning actor Jeff Bridges' Spanish Revival estate for $6.85 million in 2021, which included a 3,517-square-foot, two-bedroom, three-bathroom, single-story home on four acres.
A Royal Christening
Now we know why billionaire filmmaker Tyler Perry, 53, jetted into Santa Barbara on his $12-million Gulfstream III plane after leaving his $200,000 Lamborghini Urus in L.A. and quickly changing into a business suit before leaving for his company headquarters in Atlanta, Ga., just two hours later.
Perry, as a godfather, who hosted the couple at his $18-million Beverly Hills estate when they moved to the Left Coast, joined 20 or 30 friends of Prince Harry and former actress wife Meghan Markle, including Markle's mother, Doria Ragland, and reportedly Harry's aunts, Lady Sarah McCorquodale and Lady Jane Fellowes – whose husband, Lord Robert Fellowes, was the late Queen Elizabeth's private secretary – for the christening of the couple's 21-month-old daughter, Lilibet Diana, by the Episcopalian Archbishop of Los Angeles John Taylor, a former chief of staff to President Richard Nixon.
Afterward, guests and family danced to a playlist of songs used at their wedding reception at Frogmore House in Windsor in May 2018, including "Oh Happy Day" and "This Little Light of Mine" sung by a 10-person gospel choir.
Prior to the baptism, the Royal Family's official website referred to the tony twosome's children as Miss Lilibet Mountbatten-Windsor and her brother as Master Archie Mountbatten-Windsor, who celebrates his fourth birthday on May 6, the day of his grandfather's coronation at London's Westminster Abbey.
But the Buckingham Palace website now refers to the youngsters under the titles Prince and Princess after the accession of Harry's father, King Charles III, to the British throne. They are sixth and seventh in the line of succession, respectively.
Filming at Maison Mineards Montecito
Another busy week at Maison Mineards Montecito, with interviews with the London Evening Standard, the London Daily Mail, and French TV.
France 2, one of the country's largest networks, sent over a two-man crew from Paris – Julien Duponchel, producer, and Guillaume Beaufils, cameraman – as I gave them a guided to tour of our rarefied enclave with particular emphasis, needless to say, on the Duke and Duchess of Sussex.
The broadcast on France's equivalent of 60 Minutes is due to air in due course. The network boasts a 13.9 percent share of the country's viewing figures.
Franklin on Board Phil Franklin, a former finance executive who went on to serve as board chairman for the newspaper holding company Tribune Publishing, has joined the board of directors of the Scholarship Foundation of Santa Barbara.
A native of Connecticut, Franklin earned a bachelor's degree in economics and an MBA at Dartmouth College before joining FMC Corporation, where he served as division controller and general manager.
He was subsequently named chief financial officer at OmniQuip International, a manufacturer of light construction equipment.
Franklin then spent almost 18 years with Littelfuse, a designer, manufacturer, and seller of circuit protection devices, where revenues grew from $270 million to more than $1 billion and its market capitalization increased six-fold.
He currently serves as a board director for TTM Technologies, where he chairs the audit committee, and is a trustee for XFLT, a closed-end alternative investment fund.
Sightings
New York fashion designer Betsey Johnson enjoying a champagne lunch at Tre Lune…Prince Harry and Meghan Markle lunching at the oh-so trendy San Vicente Bungalows in L.A….Actor Andy Garcia at the Ritz Carlton Bacara.  
You might also be interested in...