Lowenthal Enthralls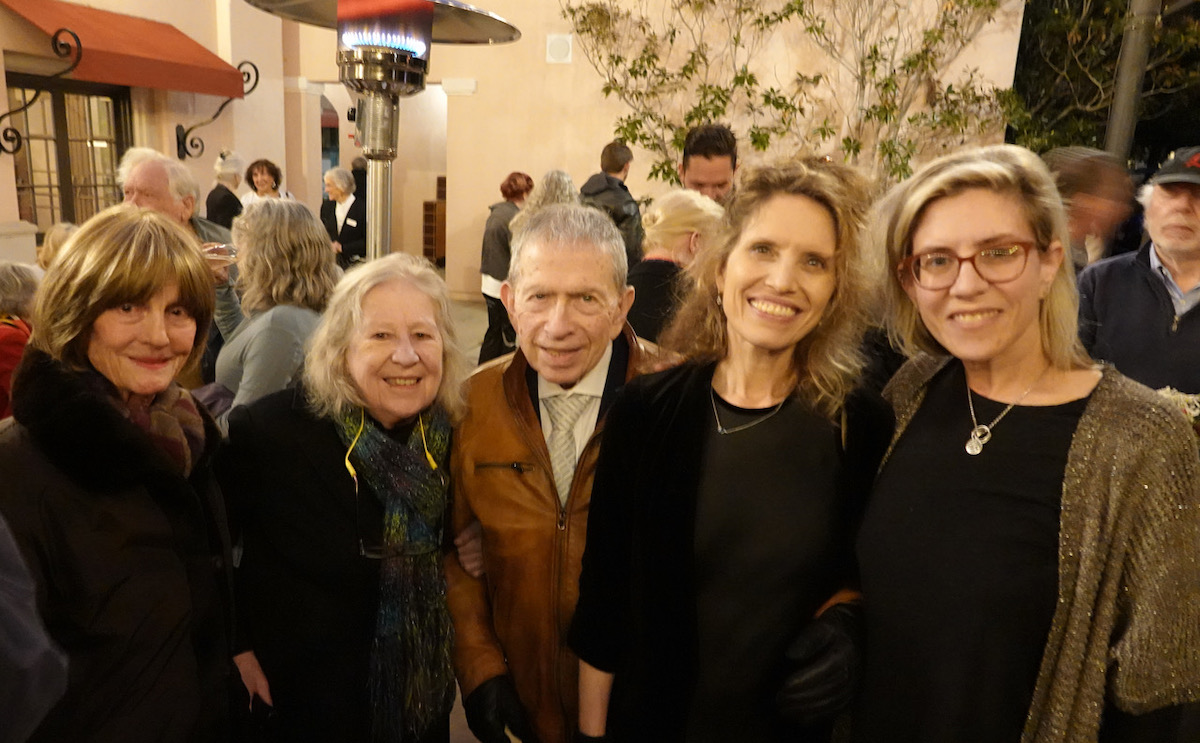 Still in sprightly form at 91, legendary and pre-eminent pedagogue, Manhattan-based pianist Jerome Lowenthal, who has taught at the Music Academy for more than half a century, was honored at the Miraflores campus's Hahn Hall with a "Lowenthal's Legend" concert featuring his daughter Carmel Lowenthal, Grammy nominee Ursula Oppens, Vassily Primakov, Grammy Award-winner Nadia Shpachenko, and Evan Shinners, who studied with Lowenthal at New York's Juilliard School and flew in from his home in Portugal.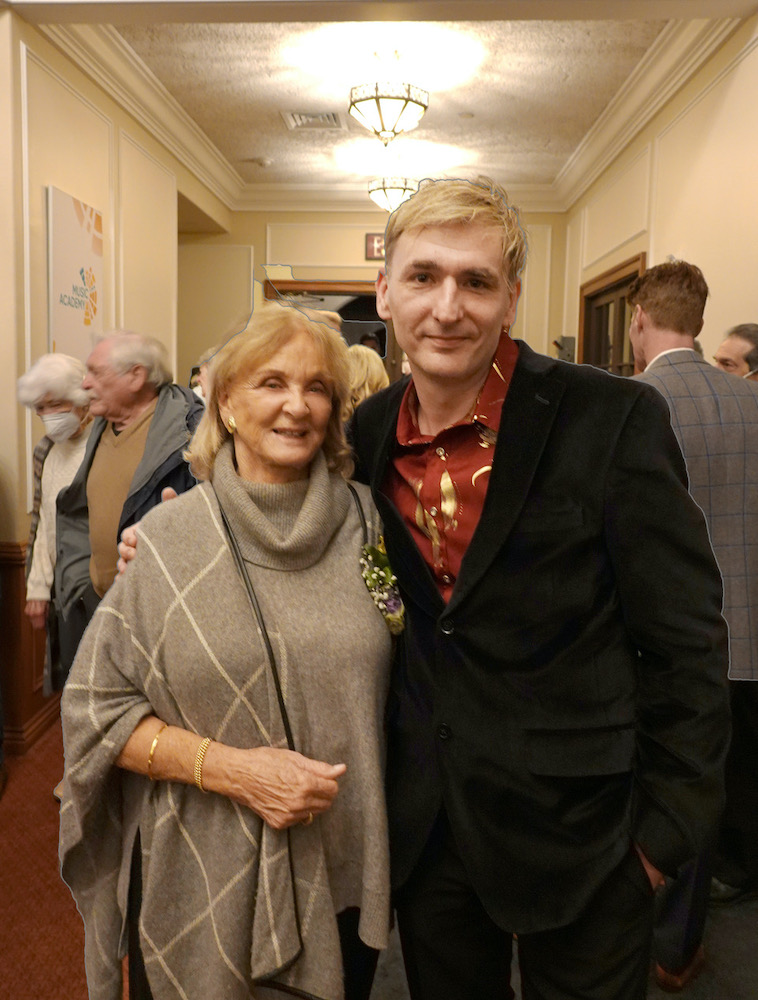 Primakov, Shinners, Shpachenko, and Carmel are all Music Academy alumni.
Works in the sold-out concert included Fauré's "Dolly Suite," played by the father and daughter duo, Couperin's "Sarabande in D minor," "Allemande de la Paix in E minor," and "Unmeasured Prelude in E minor," Wilhelm Friedemann Bach's "Polonaise in D minor," Johann Sebastian Bach's "Fugue in A minor," Liszt's "Mephisto Waltz" and "Valse oubliée," Mendelssohn's "Nocturne" and "Scherzo" from A Midsummer Night's Dream, Spratlan's "Six Rags," a world-premiere duet of Harold Meltzer's "Dribble," wrapping with two Chopin works, "Impromptu in A-flat major" and "Fantaisie-Impromptu in C-sharp minor" superbly played by Jerry.
The ace keyboardist, who played for Einstein at the age of 7, made his concert debut with his hometown Philadelphia Orchestra aged 13 and debuted with the New York Philharmonic in 1963.
He has played with many of the world's legendary conductors including Daniel Barenboim, Michael Tilson Thomas, Leonard Slatkin, Leopold Stokowski, Leonard Bernstein, and Seiji Ozawa, and also played sonatas with violinist Itzhak Perlman, as well as being a judge in international piano competitions.
Among those turning out at a pre-concert bash on the hall's terrace as storm clouds gathered were sponsors Teresa McWilliams, Kandy Luria-Budgor and Robert Weinman, as well as Belle Hahn, Victoria Hines, Maurice Singer, Richard and Annette Caleel, Peter and Linda Beuret, Hillary Hauser, Eve Bernstein, Scott Reed, Jonathan Bishop, Leila Drake, Hiroko Benko, Michael and Kimberly Hayes, Robert and Valerie Montgomery, and Mashey Bernstein.
You might also be interested in...