Spreading Love, Support, and Education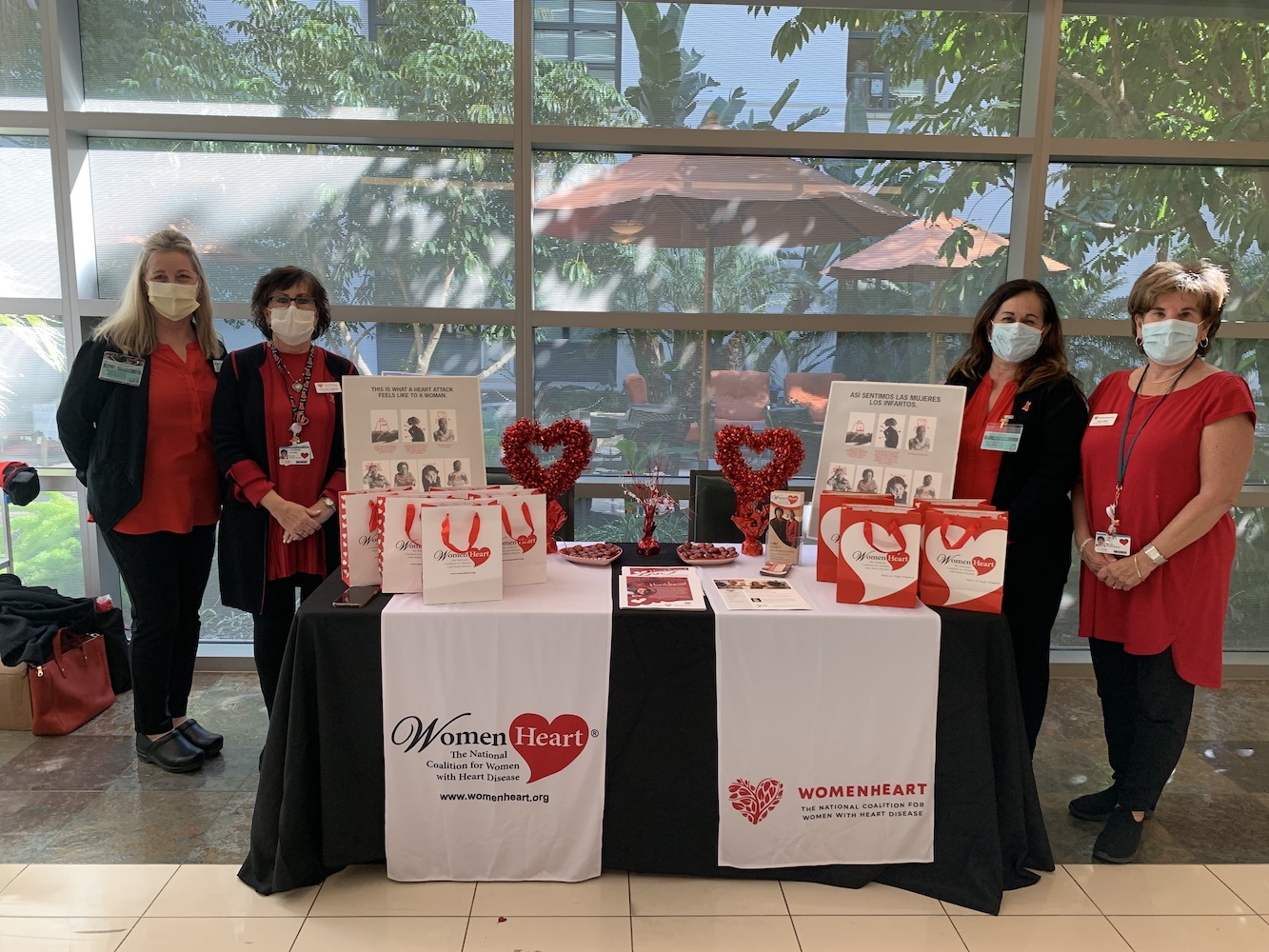 "I barely got into the hospital in time," said former County of Santa Barbara Supervisor Janet Wolf about the heart attack she suffered in 2004, at the age of 50. She, like many women, didn't recognize the warning signs. If she had known what to look for, she might have gotten help before damage was done to her heart. 
Motivated to prevent this from happening to more women, she went to a luncheon where then Congresswoman Lois Capps told her about the WomenHeart program. In 2005, an inspired Wolf went to the Mayo Clinic for WomenHeart training.
WomenHeart is a nonprofit organization that was founded in 1999 by three women who had heart attacks while in their 40s and faced many obstacles, including misdiagnosis, inadequate treatment, and social isolation. The organization's mission is to improve the health and well-being of women living with or at risk of heart disease through patient support, education, and advocacy.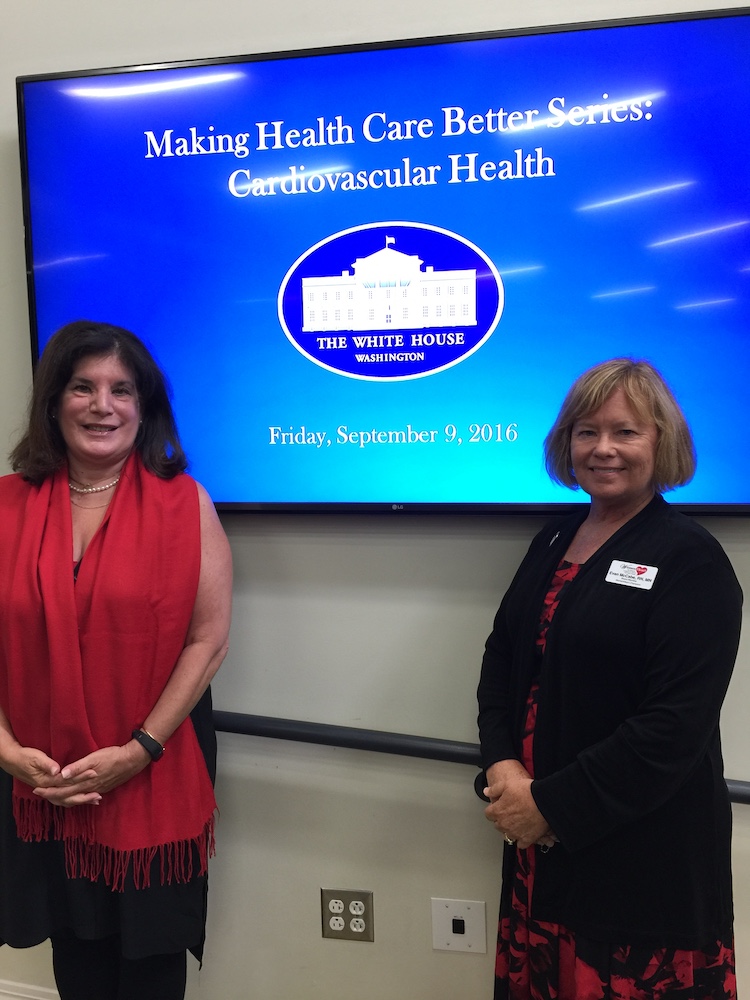 The first step is putting old myths, such as heart disease is something that only men need to worry about, to rest. Almost as many women as men die each year of heart disease in the United States. According to the American Heart Association, "women's awareness that heart disease is their leading cause of death declined markedly in the last decade, from 65% of women being aware in 2009 to 44% being aware in 2019." WomenHeart is working to change this by providing support and resources to women with heart disease, as well as educating the public about the risks and warning signs of the disease.
"I had this denial factor," said Evan McCabe, cardiology nurse and professor emeritus of nursing at SBCC, "when I started to get chest pain going up that hill, I was like, 'Meh, it must be my asthma. They're cutting the grass; I must be allergic to grass.'" A colleague urged her to seek help, and she was diagnosed with microvascular disease, a lack of oxygen to her entire heart. "What if I hadn't had the knowledge to go that step farther?" McCabe asked.
Diagnosed at 47, she didn't know anyone who had her disease and felt ashamed and lonely. But after seeing Wolf speak to Congress on behalf of WomenHeart, she was inspired to take action. McCabe went to the WomenHeart Science & Leadership Symposium, which is in collaboration with Mayo Clinic, to become a WomenHeart Champion.
One of the key programs of WomenHeart is the WomenHeart Champions program. This program trains women with heart disease to become community educators and support network leaders. These women are trained to speak about their experiences, share information, and provide peer support to other women living with the condition. The first evening there, McCabe met four women who had her specific disease.
"We all got together and asked, 'Oh, does this happen to you, too?'" said McCabe about her experience. "We just became instant friends. Thank goodness I was able to find someone to talk to that got my problem. That was the most incredible thing for me."
McCabe became deeply involved in the organization and spent nine years on WomenHeart's Board of Directors. She helped Cottage Hospital become a member with the National Hospital Alliance — a select group of hospitals and organizations across the country that are there to provide specialized support to women with heart disease. For the past 12 years, McCabe has been leading the WomenHeart Support Group at Sansum Clinic, where women living with or at-risk for heart disease connect with one another, share information and resources, and receive emotional support.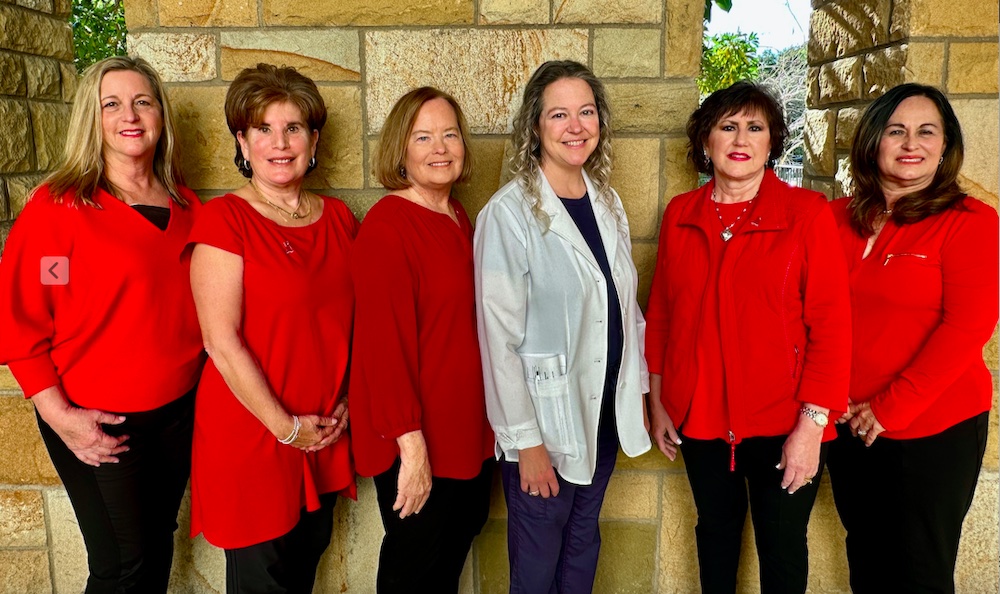 A total of five local women have now been certified as WomenHeart Champions, they are: Janet Wolf, Evan McCabe, Marsha Griggs, Lou Ann Topping, and Olivia Rodriguez.
"I just adore these women," said Wolf. "We've become so close. We call ourselves heart sisters."
While Wolf was on the Santa Barbara Board of Supervisors in 2006, it became her mission to talk about heart disease. Recently retired, Wolf has returned to this mission. This past January, all five champions worked closely with Cottage to set up the HeartScarves and Visitation program.
"We go in and sit down, and hear their story and provide support," said Wolf. "The first time I went into someone's room and gave her a scarf, she got emotional, and I got emotional, so it's a very symbolic connection between us and the patient: you're not alone, we are there for you. It's a symbolic embrace." Along with the scarf, women are offered a Red Bag of Courage, which contains resources, educational information, and more symbolic hugs in the form of encouraging notes.
The WomenHeart Champions program has trained more than 1,000 women across the United States, who have reached more than 100,000 women with their message of hope, support, and education. These Champions have given presentations in hospitals, community centers, and other venues, sharing their stories and offering practical tips on how to live a heart-healthy lifestyle.
Visit www.WomenHeart.org for more information and resources. The WomenHeart Support Group at Sansum meets on the second Monday of the month from 5 to 6 pm, is free of charge and open to the community. Please call (805) 681-7672 or email HealthEd@SansumClinic.org for more information.
To learn more about the HeartScarves and Visitation program at Cottage Hospital, or to become a volunteer knitter, please call (805) 569-7357 or email volunteering@sbch.org.
You might also be interested in...