Pismo, Paso, and Pooches!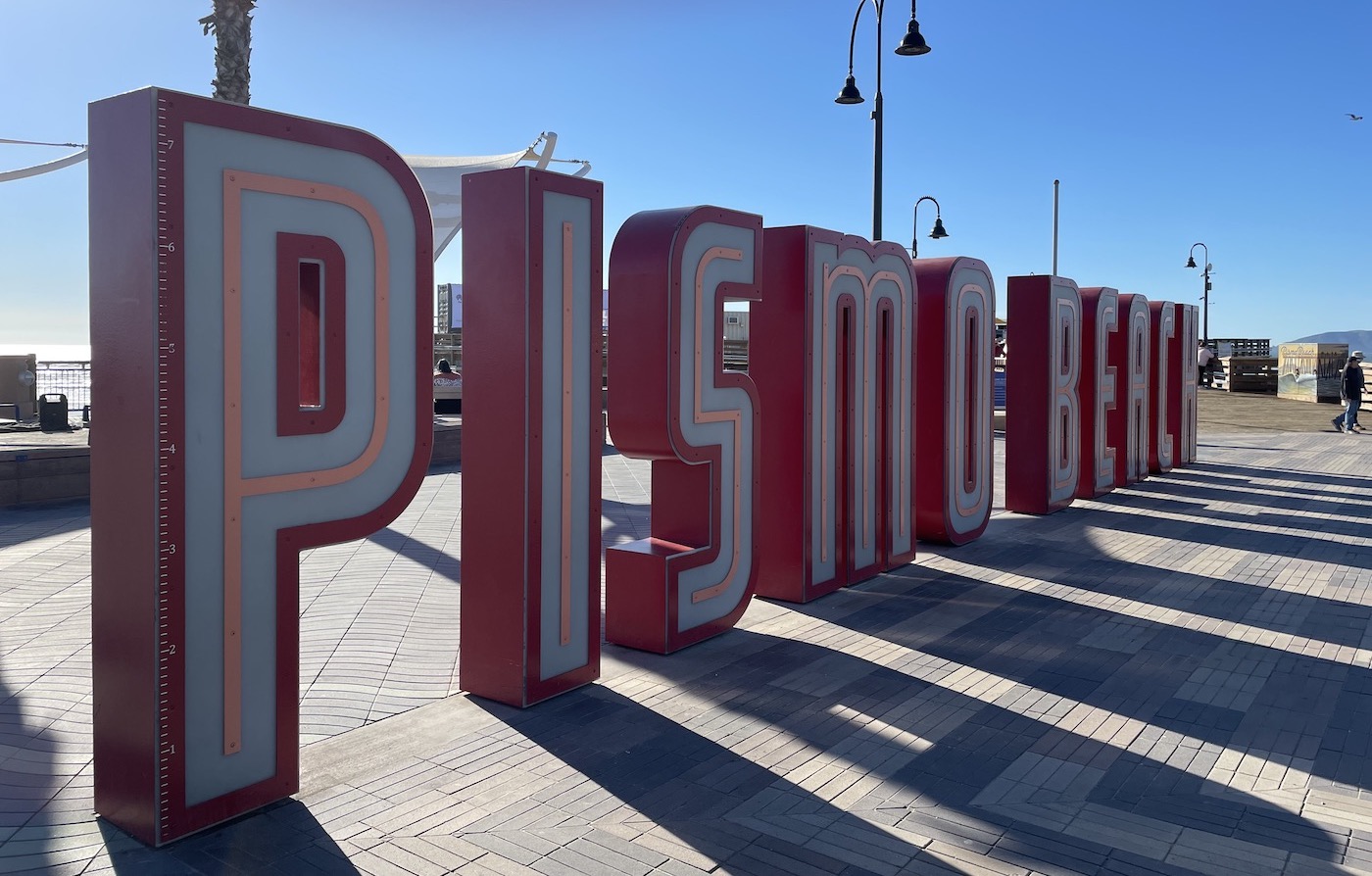 After the deluge, I took a quick, much-needed weekend jaunt up the coast. Our Central Coast hills, highways, and byways were verdant after the rains, making it hard to believe it's still winter. Well, California winter. Tourism was evident (but not too crazy) and staffing issues are still difficult in the hospitality trade.
Los Alamos – Build a Public Restroom… And Watch Your P's and Q's.
First stop, Los Alamos for gas and a little picnic I'd packed for our easy jaunt up to Pismo Beach. We stopped at a little pocket park that I remembered from the kick ass Sunset Magazine / Taste of the Santa Ynez Valley benefit dinner that I attended in early November of last year, making it a quick and easy stop. The town was relatively quiet on the late-January Saturday afternoon I was there, while Los Olivos was jumping and jammed. As luck would have it, turned out that the pocket park with two picnic tables didn't have a public restroom.
This park needs a restroom – expressing my interest in skipping to a loo to a local named Don who was walking his dog; he suggested I go across the street to a winery tasting room. A sweet staff member reluctantly gave me the code to the bathroom in my moment of need. Maybe we should have picnicked at the 51-acre Los Alamos County Park in Drum Canyon, referred to as one of the town's "hidden treasures." The park website notes there are restrooms. Or eaten at Bell's, Pico, Full of Life Flatbread, Bob's Well Bread, or Norman at the Skyview Hotel, which all have bathrooms for their customers. Next time.
No Clams in Pismo – And a Whole Lotta Gentrification Going On…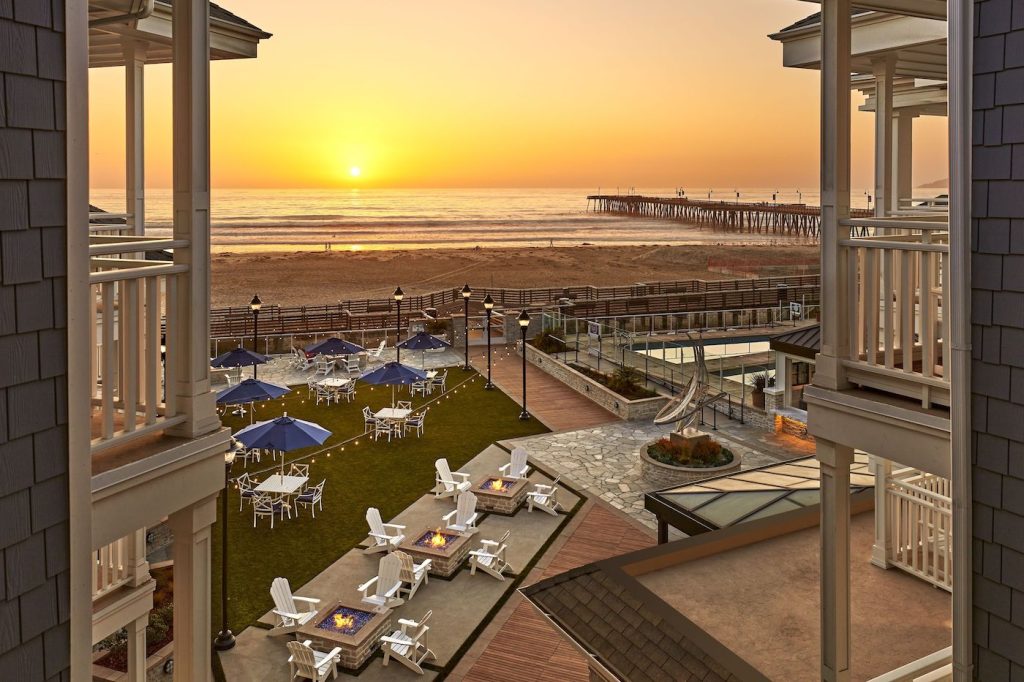 Pismo Beach has a long-held reputation as the clam capital of the Central Coast. These days clams for the chowder come from Mexico, but the mighty clam is on the rebound. Popular with families – and a lot of folks from California's Central Valley – Pismo has been an affordable family vacation destination with a beautiful beach, a great pier, beachside strolling path, and tawdry gift shops. That seems to be changing… case in point:
The 4-year-old Vespera Resort (part of the Marriott Autograph Collection) is perfect for a family getaway, especially if you have teenage grommets who've got the surf bug. Don't be surprised to see sand and Pacific Ocean water on the elevator floor – or passels of young kids especially hormonal (surf-age boys 12-17) when the elevator door opens. Or cute little ones, such as 4-year-old Jackson, traveling with his single dad visiting from Boston on holiday, who "wanted to go home."
The town still has a bit of a funky side to it: Everyone recommends the bowling alley (Pismo Arcade) and Harry's Bar (a loud cry from Harry Cipriani's in Venice/Rome/New York) for live rock and roll or country music. I can't remember if my friend "the pizza king" recommended Gino's or Giuseppe's for pizza. I will have to make a return visit to research! I discovered a trendy, cool surf shop with a super-friendly staff (to the older generation) called Esteem. I liked the $40 "Pray for Surf" and other cool T-shirts, knit beanies, et cetera and – cowabunga! – assumably awesome surfboards.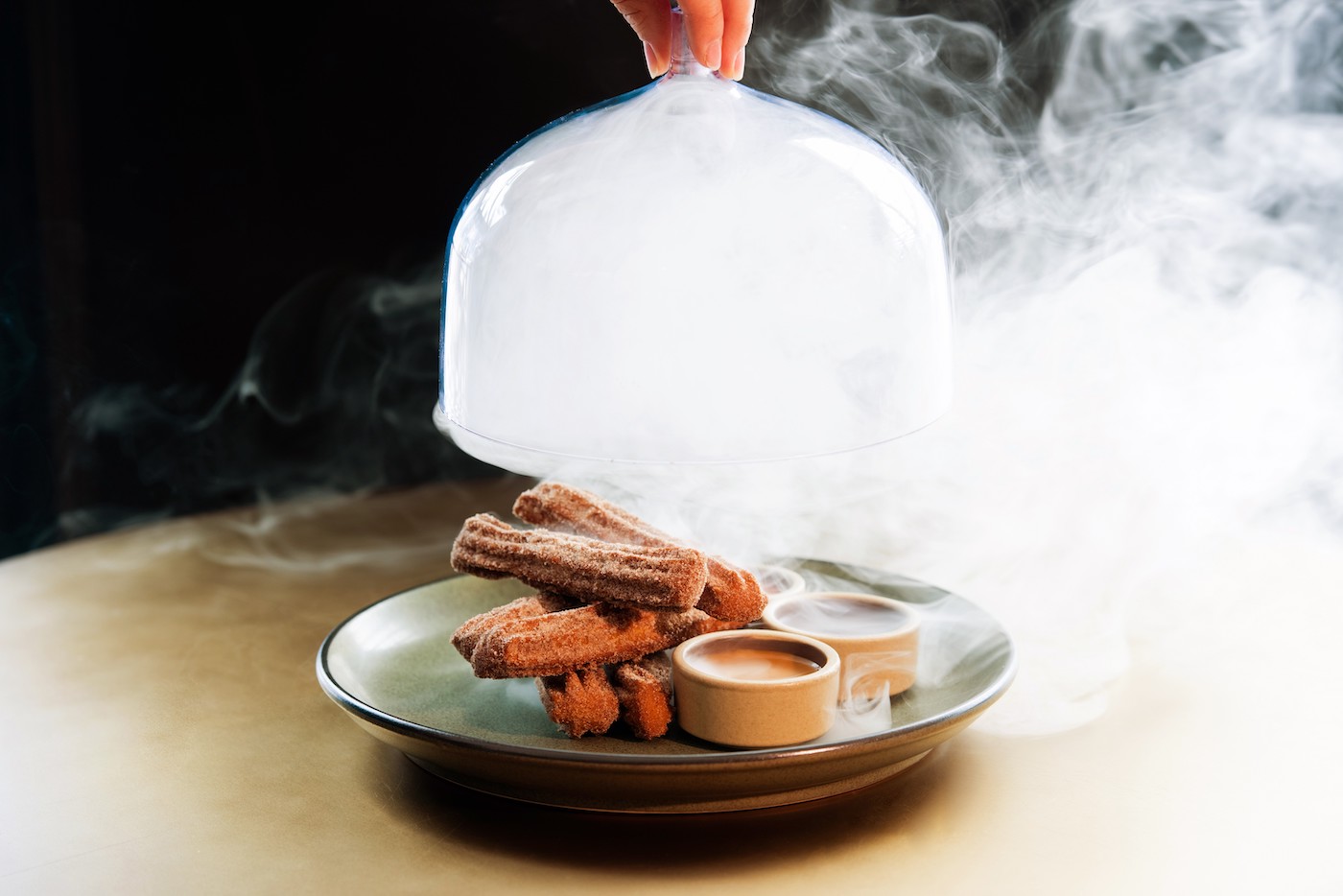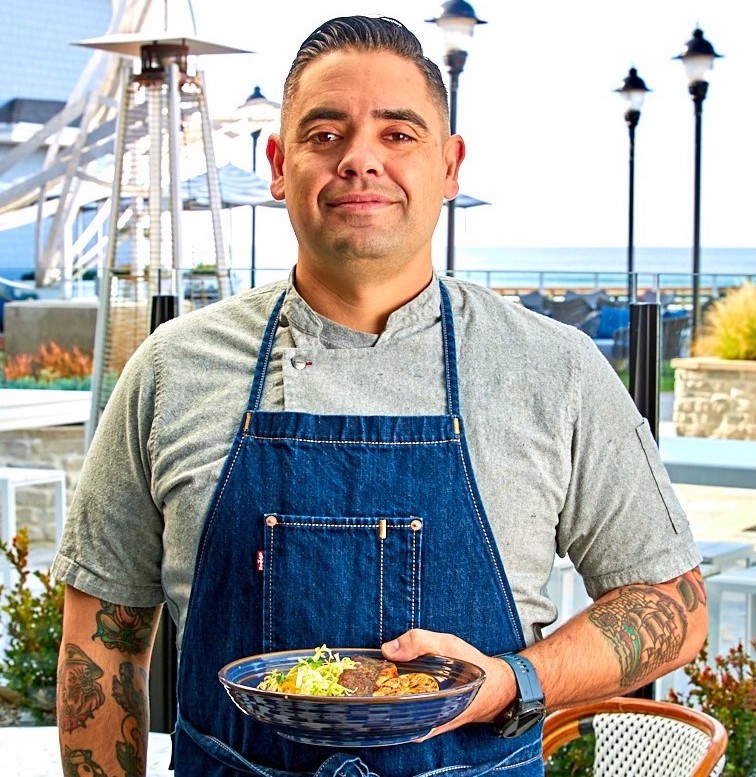 The owner of a highly recommended Mexican restaurant in town, El Mirador, was in Mexico on vacation, but my traveling companion and I had a tasty dinner at the hotel's restaurant – Pequin Coastal Cocina. We started with Kumamoto oysters from Baja, a tasty Baja caesar salad big enough to share, garlicky papa brava (small potatoes) and cauliflower fritta. We also shared the lobster – split and easy to eat; my friend raved about the braised short rib ancho demi-glaze; but my favorite dish was the llano seco bone in pork loin in an apple mezcal butter. We enjoyed a glass of the Wolff Pinot Noir (I'm a longtime fan of that low-key winery) and one of the Daou Cabernet (always love visiting that winery for the Daou brothers, stellar views, and tasty cabs). Our tummies were more than full, but we couldn't resist the cinnamon "churros in a cloud." A glass dome was lifted dramatically to reveal two dipping sauces, chocolate and dulce de leche. The super-rich, spiced mocha espresso "Abuelita Chocolate Tart" could last weeks on end. Talented Executive Chef Alex Aviles' granny must have been a helluva baker!
There are fireside pits: All were taken after our dinner with groups and dogs – which are welcome here! A lovely pool and jacuzzi, beachfront views, and a new boardwalk make Vespera Resort an easy-peasy destination an hour-and-a-half north of Santa Barbara.
More information can be found at www.vesperapismobeach.com, Instagram, and Facebook. For more info on Pismo Beach, go to www.visitPismo.com.
You might also be interested in...