Stepping into Campbell Hall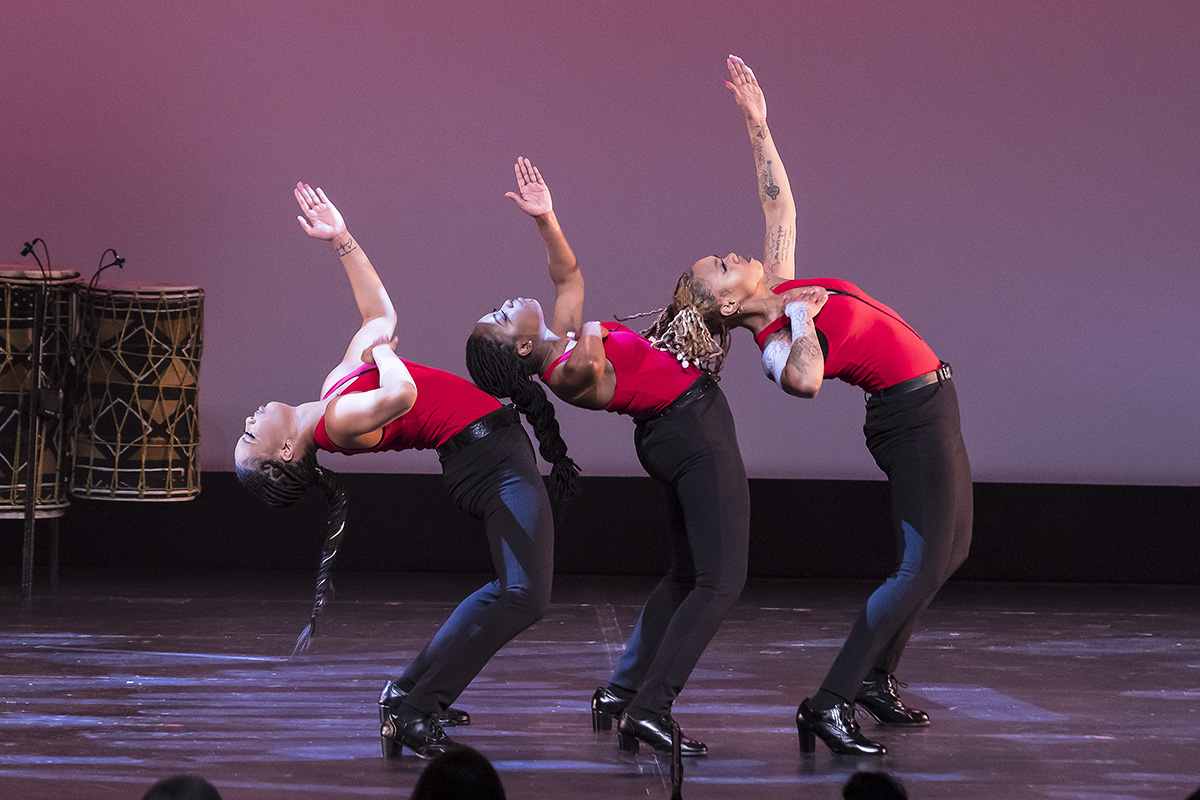 Step Afrika!'s Campbell Hall performance Tribute paid homage to the African American step show technique combining the distinct styles from different African American fraternities and sororities, blending them together in an energized, exuberant and frenzied 90-minute show, part of the popular UCSB Arts & Lectures program.
It included all the exciting elements of "stepping," with the use of props, floor work, creative formations, and enthusiastic audience participation.
In "Indlamu," a traditional dance of the Zulu people, the nine-member troupe, which was founded in 1994, dressed in native garb, carrying shields and assegai, and performed works learned through a long-standing partnership with the Soweto Dance Theater.
In another work "Isicathulo," the gumboot dance, a tradition created by South African workers who labored in the oppressive mining industry of then-apartheid South Africa, the miners translated their rubber boots into
percussive instruments to not only entertain, but communicate, given the considerable variety of dialects
and languages.
It was certainly a show with a difference. A step up from the norm….
You might also be interested in...