Party for Pinot: 23rd World of Pinot Noir Event Makes Triumphant Santa Barbara Return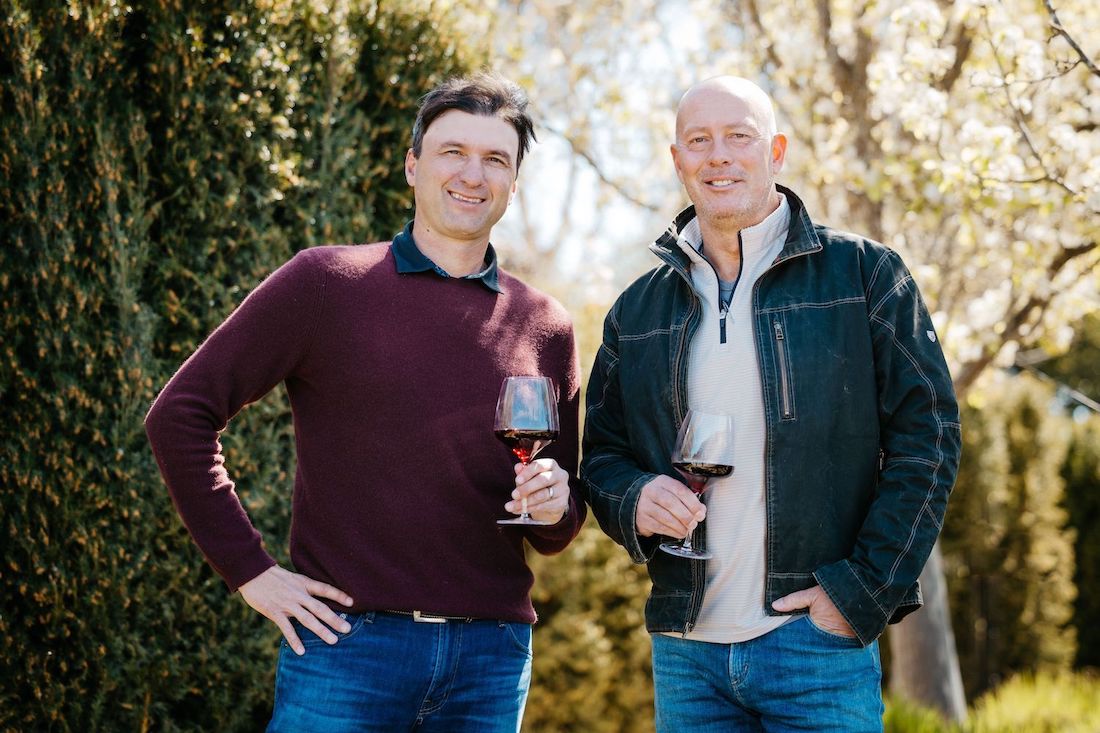 "The practices we use to do business today, from a sustainability standpoint, are the same ones my grandfather used 95 years ago," vintner Steve Sangiacomo told me this week. "How we farm, how we treat our employees – it's all about responsibility."
Sangiacomo Family Wines is a premium wine brand in Northern California – they manage 14 vineyards across 1,600 acres of wine grapes in areas like Carneros, Sonoma County, and the Petaluma Gap. The family grew pear trees for many decades until turning to viticulture in 1969. "My dad was one of the first to plant pinot noir in our area," says Sangiacomo.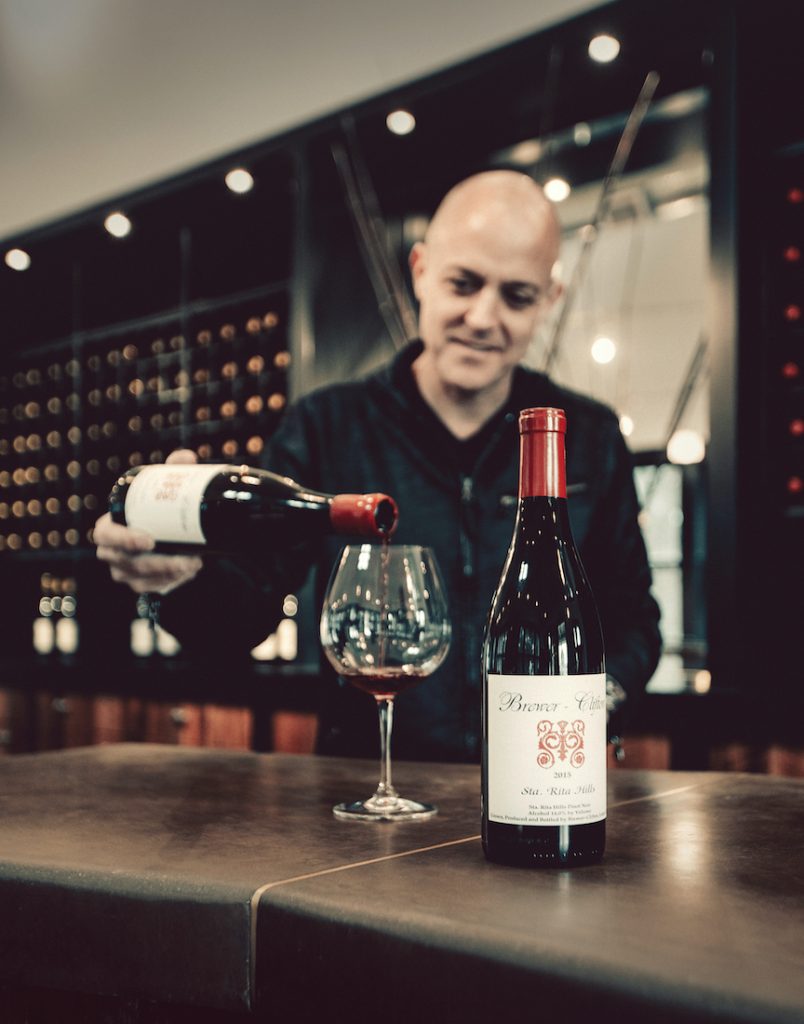 This pioneering lineage will be spotlighted during this year's World of Pinot Noir (WOPN), the annual international gathering of wine producers and wine consumers that returns to the Ritz-Carlton Bacara on March 2-4. The weekend features myriad tastings, seminars, and culinary offerings. The "Discover Roberts Road Vineyards Dinner" takes place Saturday night and takes guests on a tasting tour of one of the Sangiacomo's family's most revered vineyards.
"This was an undiscovered site in the Petaluma Gap that my dad found in the late '90s during one of his weekend drives," recalls Sangiacomo. A property that sees fog push in from the Pacific each night and, often, linger well into the afternoon, it was considered too risky an investment by previous potential buyers. Was the site too cool for grapes to fully ripen?
What sold the Sangiacomo family were the rich soils – they were prime for grape-growing just as they were. "It's the only site we've ever purchased where experts didn't recommend any amendments," says the third-generation farmer. In fact, "there's a wonderful Burgundian theme to this site, thanks to a creek that meandered across the property for centuries and that created a terroir element that's the key to pinot noir and its expression."
Today, aside from the Sangiacomo label, more than 20 top-tier pinot makers source grapes from Roberts Road.
The Saturday, March 4, dinner will explore the expressive potential of this vineyard, featuring eight Roberts Road pinot noir wines from a trio of producers – Sangiacomo, Saxon Brown, and Black Kite. "Guests will get to taste the same vineyard fruit through the minds of three different artists," says Steve Sangiacomo. The fête, which starts at 7 pm in the Bacara Rotunda, costs $275. The Sangiacomo family will be there, as well as winemaker James MacPhail – he's made more than 100 different pinots and chardonnays with 90+ scores, making him one of only a few members of Sonoma's so-called 90+/90+ Club.
An exclusive code, SANGIACOMO23, shaves $75 off each ticket pair when you buy them at www.WOPN.com
Pinot for Dinner
All the dinner experiences at WOPN are immersive, aimed to impress, but also aimed at taking the pinot-curious deep into the grape's uncanny knack to match food. Also on Saturday night – the Burgundy Dinner ($500), to feature a palate-blowing curation of French masterpieces by the event's somm team; this event will present five courses inside the Angel Oak wine cellar.
On Friday night, a single-vineyard pinot noir dinner of EnRoute winery from the Russian River Valley is sold out. But a few seats remain in what is sure to be a spectacular feast honoring Josh Jensen, the pioneer of luxury California pinot who passed away last June. Jensen founded Calera Winery in 1975 and grew it into one of the most revered pinot noir producers in the world, while also spearheading the establishment of the Mt. Harlan AVA in 1990. The Calera Winery Dinner ($350) will be hosted by winemaker Mike Waller and will feature select bottles, with intimate stories about Jensen to match.
The two Grand Tastings – on Friday and Saturday afternoons, from 3:30 to 6 pm – are the flagship events of WOPN, of course, and the ultimate chance to sip and mingle with other pinot aficionados. Sprawled across Bacara's Grand Ballroom, the access to phenomenal pinots is unmatched – hundreds of special bottles to choose from, and a chance at each table to chat with winemakers and gain first-hand perspectives. The Grand Tastings run $190, but here's a tip – that SANGIACOMO23 code will knock $45 off this price, too.
Pinot Around the World
Various seminars throughout the weekend provide intimate insights – these are limited-seating events that put you face-to-face with wine world luminaries, such as Santa Barbara's own Greg Brewer. Brewer's two-hour Friday morning seminar ($125) will spotlight the 2020 and 2021 vintages and comparatively taste through single-vineyard, cool-climate pinots from both Brewer-Clifton in the Sta. Rita Hills and southern Australia's Golden Steps brand. Both are part of the Jackson Family Wines portfolio.
"We'll be looking at areas that are geographically disparate but that share a certain energy and cadence," Brewer told me this week. The two growing regions, both renowned for producing world-class pinot noir grapes, are quite literally a world apart – different hemispheres, opposite growing seasons. But both brands make pinot "in a very natural way," continues Brewer. "They both started around the same time, in the mid '90s, and their approach is comparable. So, a lot of constants, except for the vast difference in geography. So, we'll also be looking at unity, at what unifies these wines. It should be a pretty fascinating discussion."
Brewer, who was named Wine Enthusiast Magazine's Winemaker of the Year in 2020, has been making pinot noir in Santa Barbara County since 1991. To him, an annual international affair dedicated to the elegant and nuanced Burgundian grape makes sense. "It's so singular and noble and distinctive and site-transmissive, and there are so many beautiful aesthetics and versions of it from all over the world," he muses, "that it really captivates and captures people's attention."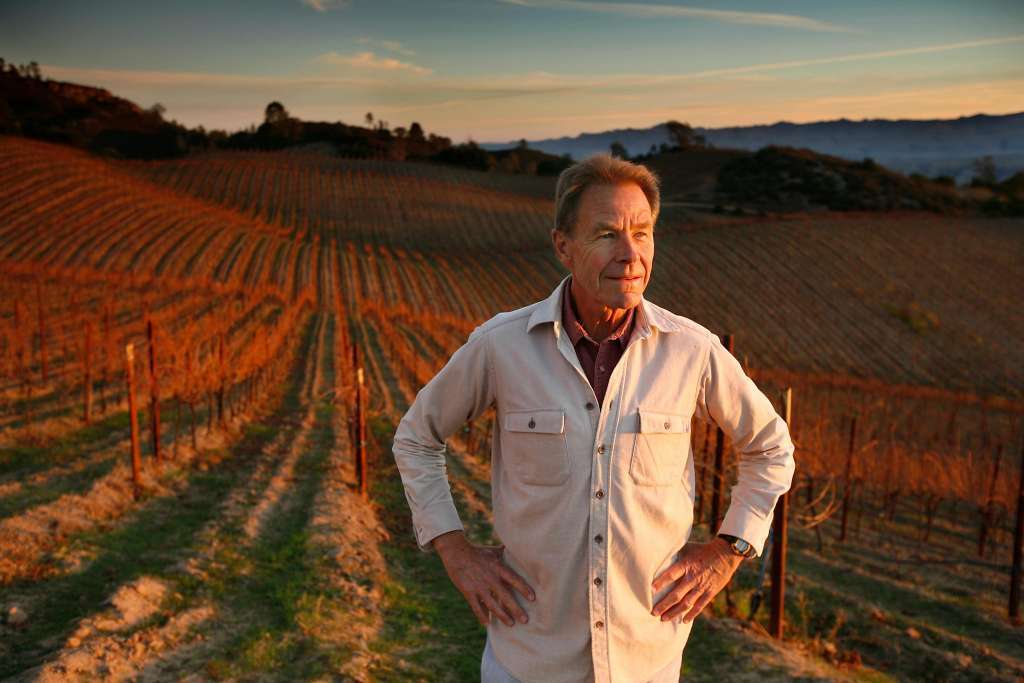 Here are three other WOPN highlights – events you can attend as single, one-off experiences or that you can weave together into your own, personal pinot noir adventure:
Opening Night Party ($150): Best Thursday night fête in town, officially launching WOPN's 23rd year. Held in Bacara's airy Ballroom foyer and under-the-stars terrace, and starting at 7 pm, this party features top somms pouring, edibles from the Bacara kitchen, and tunes by Dante Marsh & The Vibe Setters. Winemakers from around the world show up – they're all in an especially fun mood, in anticipation of a weekend brimming with camaraderie. And wine.
Translating Terroir Through Bubbles ($150): This two-hour seminar begins at 9:30 am and is an exploration of the role pinot noir plays in bubbly. A retrospective tasting of sparklers from Champagne, Willamette Valley, Sonoma, Monterey, the SLO Coast, and Santa Barbara is enhanced by insight from industry leaders like J Vineyards winemaker Nicole Hitchcock and Domaine Carneros winemaker Zak Miller.
The Pinot Party Luncheon ($175): One of four midday feasts offered across the weekend, this one, on Sunday from noon to 2 pm, brings together pinot noirs from top California growing sites. Labels include Chalk Hill Estate from Sonoma, The Four Graces from Oregon's Willamette Valley, and Foley Estates from Sta. Rita Hills, top-tier producers all. Fun food – such as Santa Maria-style barbecue sliders and wood-fired pizzas – and lawn games round out a super-special gathering.
Look for the WOPN Online Silent Auction to open up before the end of this month, with access to a wide range of rare wines. Part of the WOPN proceeds fund nonprofit projects and scholarships aimed at elevating the appreciation of pinot noir around the world.
The VIP Passport for all-access, all weekend costs $1,925. If still available, a package that includes the VIP Passport as well as a two-night stay in one of the Ritz-Carlton Bacara's Ocean View Suites runs $8,850.
See you there!
You might also be interested in...