Montecito Style at the MClub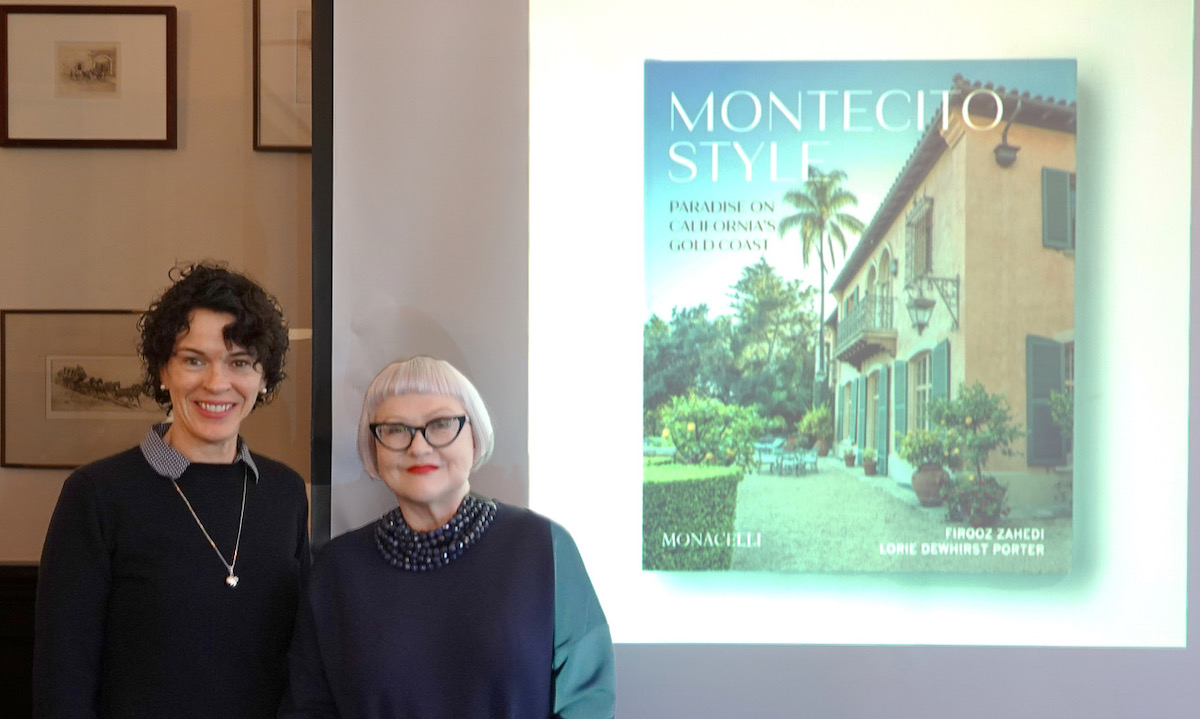 To the historic Santa Barbara Club for a talk by local writer Lorie Dewhirst Porter, author of the fascinating coffee table tome Montecito Style: Paradise on California's Gold Coast with 250 colorful photos by Firooz Zahedi, whose work has been seen in Vanity Fair, Interview, Town & Country, Time, and Architectural Digest.
Zahedi, a 74-year-old Iranian, also lives in our rarefied enclave with his wife, Beth Rudin DeWoody, who I used to see frequently in New York with an old acquaintance, Peter Brown, who used to manage The Beatles.
The lecture by Porter, who studied at the Sorbonne in Paris, as well as UCLA and USC, covered myriad architectural styles and the many architects, including George Washington Smith and Lutah Maria Riggs.
"It took me about a year to write and was made so much easier given all the downtime caused by the pandemic," she told me when we sat next to each other at the lunch for 44 guests organized by the MClub, a travel club for Montecito Bank & Trust premier clients, run by Maria McCall.
Among the tony throng were Toni Amorteguy, Hiroko Benko, Anne Luther, Dana Hansen, Hildegard Gray, Erin Graffy, and Brendon Twigden.
You might also be interested in...