Double Debut Day for Classical Ensembles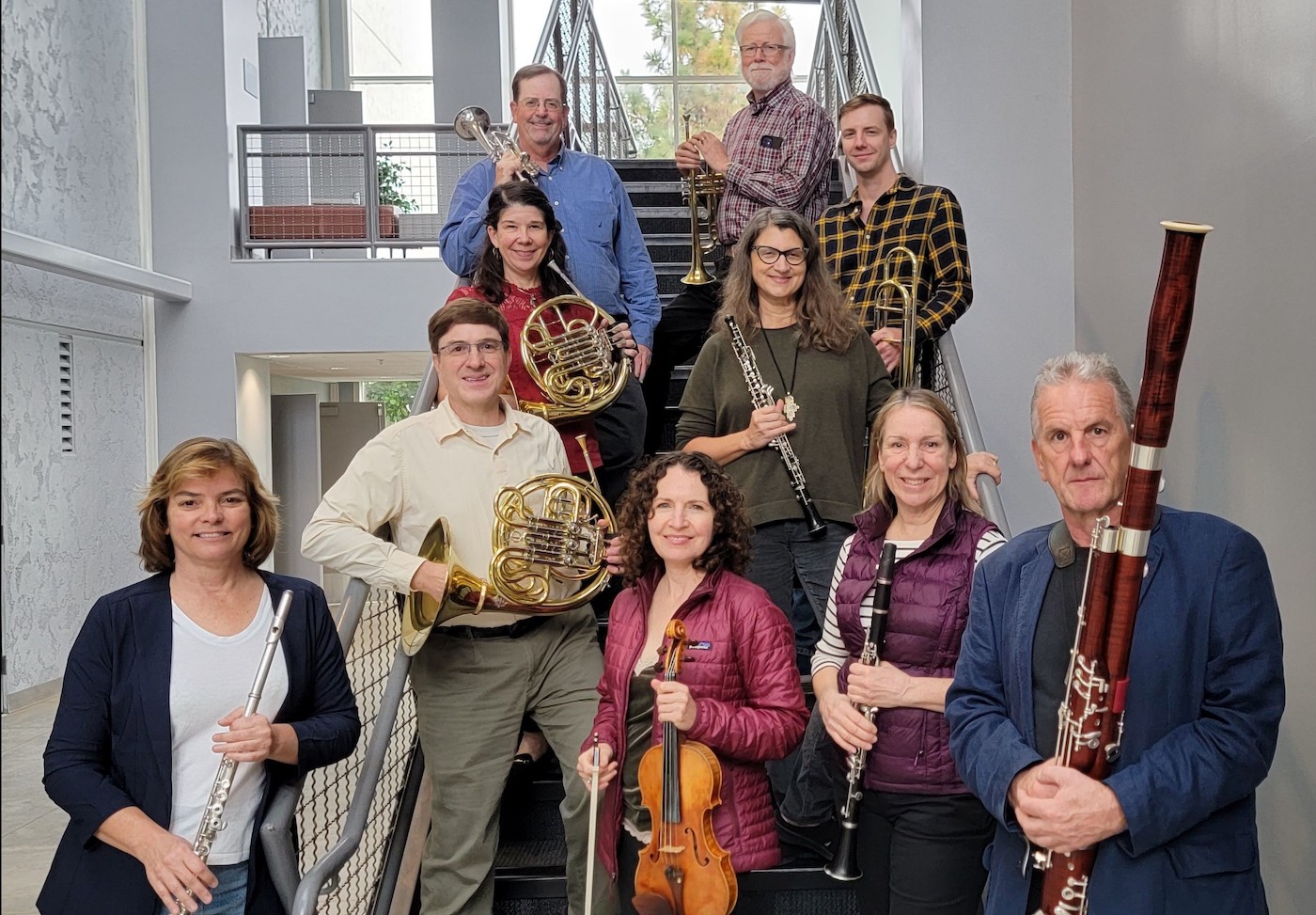 Less than six years after the four-decades-old Santa Barbara Chamber Orchestra played its final concert in town, a new ensemble that's even more community-based and oriented is stepping in to fill the void with an even more ambitious approach.
The Santa Barbara Chamber Players (SBCP), created by local musicians who first practiced during the pandemic in front of friends and neighbors in one of the founders' garage, was formed with the goal of presenting high quality yet affordable concerts featuring exclusively local musicians.
"There's so much talent in Santa Barbara," shared flutist Sherylle Mills Englander, who, along with clarinetist Nancy Mathison and bassoonist Simon Knight, co-founded SBCP last year. "We wanted to fill the vacuum, and we think Santa Barbara can support both a symphony and a chamber orchestra."
After performing a few customized chamber music concerts to support local nonprofits, the ensemble's first public concert takes place at 7:30 pm on January 28 at First United Methodist Church, with a lush and varied program of Dvorak's "7th Symphony," Ravel's "Mother Goose Suite," and Copland's "Appalachian Spring."
The concert boasts 54 musicians, more than ever appeared on stage with the SBCO, and Emmanuel Fratianni, a Santa Barbara resident whose credits include conducting many prestigious American ensembles and film, TV, and large symphonic multimedia productions, will wield the baton.
But at least for now, all of them, many of whom are conservatory trained professionals, are volunteering their services. That's partly because tickets cost just $16, and a number of complimentary tickets are earmarked for youth education programs.
"We're keeping things as lean as possible because we want to make great classical music as accessible as the movie theater," Englander explained. "The music is going to be phenomenal, and that's the way we'll build an audience."
Visit https://sbchamberplayers.org for tickets. 
January 28 is also the first concert by the Santa Barbara Master Chorale under its new conductor, David Lozano Torres, a 13-year veteran conductor who is working toward a DMA in Choral Conducting at UCSB where he also leads the Lumina ensemble. After having to cancel its planned December debut in Montecito due to illness, the Chorale will be performing Joseph Haydn's The Creation at First Presbyterian Church at 7:30 pm on Saturday, and 3 pm Sunday. Details and tickets at www.sbmasterchorale.org.
You might also be interested in...